AT THE BASKET BALL COURT
Gopika : Saksham
Saksham : Thank god you came yaar. I am really very sorry
Gopika didn't said anything.
Saksham : Sorry bola naa
Gopika : I am also sorry , you felt bad naa.
Saksham : Not at all Gopika. I was in anger and that's why I behaved like that.
Gopika : Saksham what will you do now as you got suspended ?
Saksham sat beside Gopika and looked her with a smile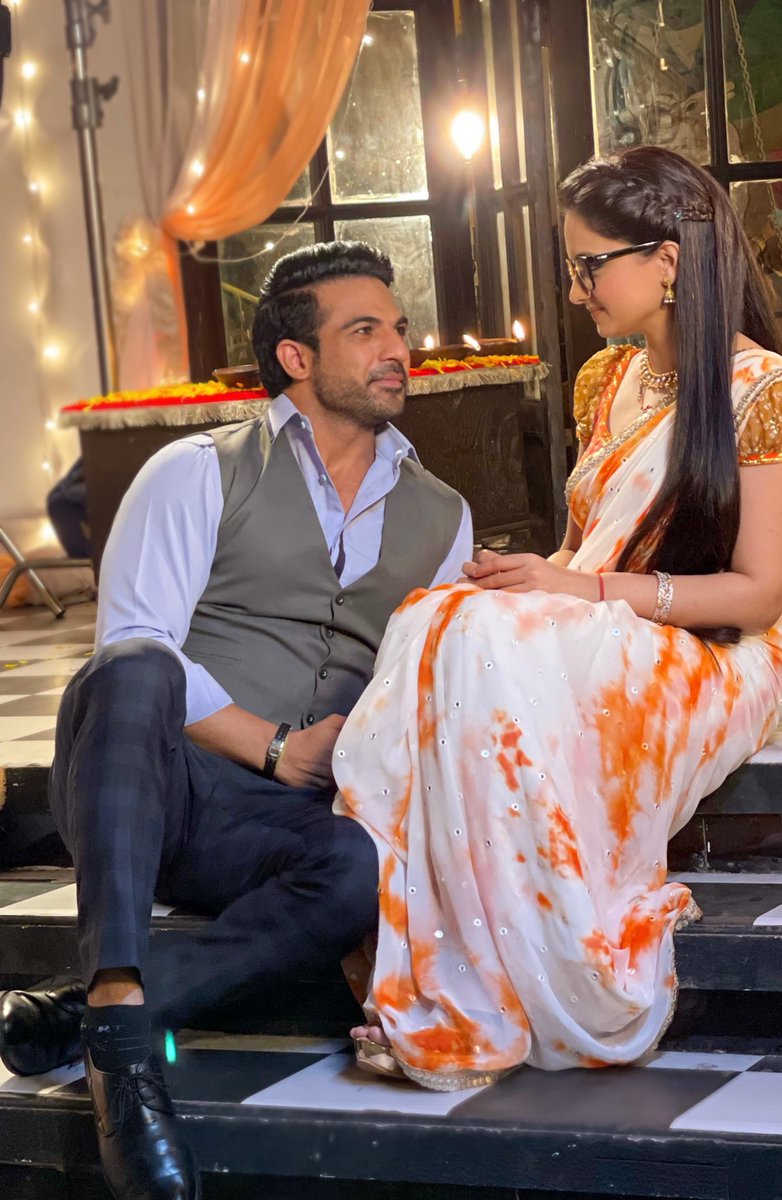 Gopika : Saksham , you won't felt bad ?
Saksham : Why I should feel bad ? I saved my friend and I agree I was out of control . And Principal was right in his place. And guess what I feels it's like a break from boring lecturers. I will get free time and I will also be able to practice basket ball too .
Gopika : Oh Yeah!! The intercollegiate match is coming next month. All the best in advance Saksham. I hope you will win the match and our college will get more points
Saksham : You have wished me so obviously I will try my level best to make it true.
Gopika : Saksham can I ask you something ?
Saksham : Yeah sure
Gopika : You really mean it ?  I mean I am just living in imaginary world, please tell truth.
Saksham : Leave it yaar. It's over.
Gopika : Please I want to know it.
Saksham : To be honest it's true but I swear I never want to make you feel hurt for it. It just came from me at that moment.
Gopika : It's fine Saksham . Maya also told the same to me . I really want to change myself , but how ?
Saksham : Change means what ?
Gopika : The fear which is troubling me I want to conquer it first. And like that situation which I faced today I want to be bold .
Saksham : It's nice that you are thinking to overcome it. But remember you shouldn't lose the way you are , I mean the innocence, cuteness and honesty in you -don't lose it at any cost.
Gopika : You seriously observed me these much !!
Saksham suddenly take his eye sight from him.
Saksham : Mmmh….I said it as a well wisher .
Gopika : I know it Saksham . I am amazed the way you said it now.
Saksham thought : Thank god, I didn't said anything extra.  Until and unless I get to know  what Gopika thinks about me rather than a friend I will never disclose my heart's feelings to her.
Gopika : Saksham where you lost yourself ?
Saksham : Nothing.
Gopika slowly took her glasses from her eyes
Gopika : Some times it's so irritating to wear these glasses.
Saksham : Gopika why can't you wear contact lenses ?
Gopika :Oh No!! I am not comfortable in that . It will give pain.
Saksham ; Mmhh.,Not all. Gopika the glasses which you wear is highly …I mean it's like your face's half part is been under the prison of  glasses .
Gopika ; Just now you said don't change myself and now you have problem with my glasses.
Saksham : Yaar I was just telling a suggestion only. Consult eye specialist and ask his opinion . If you really became ready then you can go for it . Please take my suggestion as just a pinch of salt, to listen it or not that's upto you.
Gopika : I will think about it surely.
Saksham : Okay.
Gopika : Accha bye
Saksham : One minute ,Can we just walk together upto that garden area ? While walking you please tell anything about poetry. Actually I missed it a lot .
Gopika smiled and said : Okay
As they started walking together suddenly Saksham's eyes went on the rose blossomed at the side. Gopika was walking infront and without her knowledge Saksham plucked a rose from the plant and started shedding petals at the way when Gopika was walking. Gopika was mesmerised with this gesture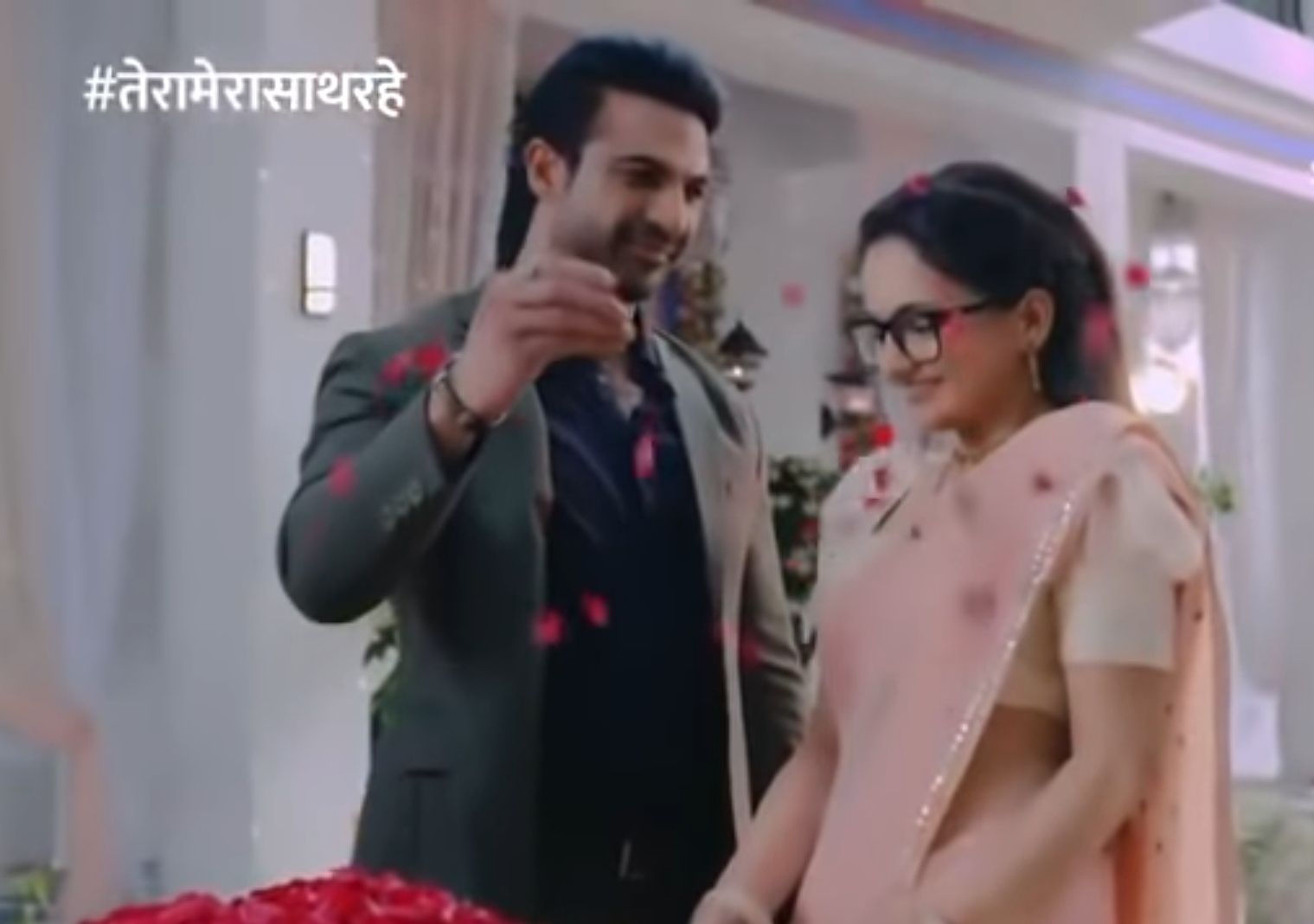 Gopika : Saksham why you are showering the rain of roses over me ?
Saksham ; I am just trying my level best to make my special friend feel happy. Now I am confused who is more red in cuteness these roses or the pretty girl who is near me ?
Gopika ; You are praising me too much.
Saksham : Gopika can we just have  a selfie , but please you stand with me without glasses, please .
Gopika nodded her head and removed her glasses. Saksham captured a cute selfie at his phone
Gopika again wore the glasses and patted Saksham's back
Gopika ; So shall I leave now ?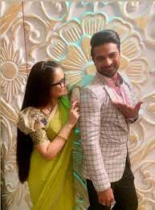 Saksham : Even if I wish to stop you also you won't stay here . I know it .
Gopika : Saksham kuch bhi bolte ho yaar
Saksham : I was just kidding.
Gopika : Bye , Have a beautiful night with sweet dream.
Saksham : Bye Gopika.
As Gopika left Saksham looked the selfie again and recalled Gopika's words "Have a beautiful night with sweet dream "
Saksham closed his eyes and leaned on the wall. He went to his dream land where he saw him and Gopika together
Saksham was keeping a flower near Gopika's ear
Saksham : Gopika now you looks more cute.
Gopika ; When you are with me I will always be cute because you always pours your sweet love to me .
Saksham held Gopika much closer , they both joined their foreheads and held each other's hands tightly
Saksham : I am always ready to indulge myself in the world of love for my cute girl. Whenever you are with me I feels everything as beautiful.
Gopika : You always wonders me with your gestures of love Saksham. I would love to have it more and more.
https://www.youtube.com/watch?v=aYQShq1O6dE
Aashiqui aa gayi….plays….
Gopika went to her room and looked herself in mirror after removing glasses.
She thought : Do I look much cute without these glasses ?
Her eyes went on the poetry book of Arya. She turned it's pages and smiled . She imagined herself and Arya in a cheerful romantic dance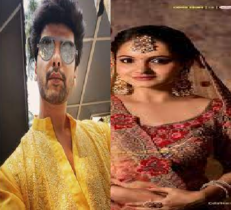 [Kannadi kootum kooti
Kannezhuthi pottum kuthi
Kavalam Painkili Vaayo 
Making a nest of mirrors 
Applying kajal and bindi at face
Hey cooku come here 
Kunjatta penninu udukkan
Kudamulla kodiyum Aayi
Kookiyum kurukiyum Vaayo
Carrying the bunches of Jasmine flowers vented attire 
For the little girl
You just arrive with your crooning sounds ] PLAYS…..
At the Restaurant
Maya was almost done with her work. It was around 11 pm and there was no customer .
Owner : Beti it's time to close the restaurant. Tumne kuch khaaya /
Maya : No uncle
Owner ; Have  food and then close the shutters. Actually I need to go now itself . My wife's health is not well.
Maya : No problem uncle. I will close the shutters and by early morning itself I will come and handover keys to you.
Owner : Okay beti. Have food and go hostel safely. Good night.
Maya cleaned everything and there was only two bread and some sauce was left for her. She sat in the chair to have them.
" What if to have a sweet cake and celebrate the moment ?"
Maya gently turned her eyes upwards and was surprised to see Arjun there.
Arjun : I was feeling bad the way you left from that resort. I promised you I would love to give you a one time food. But it didn't happened properly. But I have bought a cake for you.
Maya : Today is not my birthday.
Arjun : Is there any rule that one can have cakes only on birthdays and anniversaries ? We started our bonding today only and I want to memorise it as sweet and beautiful. That's why I bought this one for you.
Maya : Why only one candle is placed in it ?
Arjun : Because it's our very first date.
Maya : What ?
Arjun : I mean friendship date , when we celebrate more we will keep more candles in it.
Maya : That's so lovely.
Arjun : So my lovely bestie , please blow the candle and then have the cake.
Maya does the same .
Arjun claps and said ; Hurray So now Arjun and Maya are the best buddies forever.
Maya : Arjun thank you. You know what this was quite unxpected , you really wondered me with this .
Arjun held Maya's hand and looked her
Arjun : For making you happy I am ready to do more wonders.
Arjun and Maya fed each other the sweet cake and looked each other
Arjun ; Don't look at me this way Maya . I am scared if I look into your eyes whether I will feel
Maya : What ?
Arjun : Nothing I mean I will lost myself in seeing your eyes.
Maya ; Is it ? What you see in my eyes ?
Arjun : Tears of pain which you have hidden with a smile .
Maya : Arjun !!
Arjun : I won't ask you about that but I can clearly see how much you are struggling.
Maya ; There are some light hearted moments which reduces this struggle and this is like that .I feels happy when you are with me .
Arjun : Will you say it always for me ?
Maya : Always , I am saying it from heart.
Maya imagined a moment when she and Arjun having the bit of chocolate through each other's mouth
[Mera naam ishq
Tera naam ishq
Mera naam, tera naam
Mera naam ishq! plays]
Arjun :Maya!! Maya!!
Maya came back to her senses.
Maya : Yeah Arjun
Arjun : What was you seeing in dream ? Any hero ?
Maya : Mmhh…..No
Arjun : You can't lie Maya, your face is blushing in red , It's clearly visible.
Maya : Woh….woh..
Arjun : It's okay , you don't need to tell me . I can understand. So when will we meet next ?
Maya : How could I know ?
Arjun : Do you have any plan at this weekend ?
Maya : Not at all.
Arjun : Then be ready at Sunday. We will go for an outing. What you say ?
Maya : Mmmhh.,,,,Okay..
Arjun : That's cool.Bye, good night Maya.
Maya : Good night Arjun.
As soon as Arjun left Maya gets a phone call from her Mom.
Mom : Maya
Maya ; Finally you remembered me, Mom.
Mom : Beta I didn't expect this from you. What was you doing with that guy in restaurant ?
Maya : Oh!! So my so called dad has told you everything.
Mom : Maya , you can't go against him. Come at this weekend at home . We need to fix things. Bejoy's parents will be arriving to see you.
Maya : I can't believe this, Mom. Mom why don't you understand what I need ? He is not the right guy , Mom. And I am not interested in this one. Please.
Mom : Why ?
Maya ; Mom, dad is playing with your emotions . He has chosen one of his staff so that he and me should be there only. Why you are not seeing truth ?
Mom : You really think I am not aware of his deeds ?
Maya : If you are aware then protest against it . If we do it together he can't do anything.
Mom : You might have forgotten what Bejoy did with you earlier .
Maya : What ? You wants to say that
Mom : You have no choice , if there was a choice I would have definitely not suggested him.
Maya : No!!!
Maya throws phone in anger and pain.
She started hitting her forehead in the wall. Meanwhile Arjun who forgot to take his car's key arrives there and gets shocked to see this. Arjun rushed near Maya and held her
Arjun : Maya stop it . Are you mad to do this?
Maya : Yes I am mad. Do you think A girl who got molested at the age of 14 can behave normal ?
Arjun gets shocked