Gopika : Thanks a lot Saksham for giving this poerty book to me. This is written by my favourite author and I searched a lot for this book. It was not available in online too. How do you get it ?
Saksham ; Actually one of my cousin is working in Publishing company and through him I got this. I thought you will like it.
Gopika : Saksham you can't imagine how much I desperately waited for it, It's written by Arya who is my inspiration. I tried to find his address but I didn't get it. Arya is not his exact name, that's his pen name only.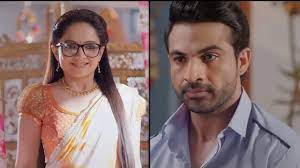 Saksham : Gopika, I heard that you are going to sing a song at College day
Gopika : It's all because of Maya, She compelled me a lot. Warna ,I am just scared off that one. You know naa Saksham boys of our college are very much…
Meanwhile they hears some sounds and they sees Maya fighting with certain boys
Gopika : Oh No!!! Is there any problem ?
Saksham : Gopika listen
Gopika : We can talk later Saksham, Let me go and see Maya
Saksham : Iss Maya ko bhi abhi panga lena thaa kyaa ?
Gopika sees a guy was pulling Maya down. Her forehead got a scar. Gopika holds her and wipes the blood with her handkerchief.
Gopika : Bhai sorry, Please leave
Maya : Why are you saying sorry to this guy, Gopika?Do you know what he and his gang was doing with girls ?
Boy 1 : Bhoolna mat tum ladki ho, Hum boys kuch bhi keh sakte hein.
Maya : Kuch bhi!! See what a girl can do.
Maya removes her sandal and slaps on that guy's cheek. Gopika gets shocked. Whole college witnessed it . Maya was called at the room of Principal .
Principal : What was you doing there , Maya ?
Maya : Everything was visible in CCTV photage, then why are you wasting yours and my time sir ? You are ready to give a suspension And I am also ready to have it.
Principal : Attitude toh dekho !! You are suspended for 12 days
Maya : Sir, cut it for 11 days, because at the 12th day my best friend is going to give her very first performance at the college day. I am a mentor to support her so I can't afford a suspension upto 12 days.
Principal : You are questioning principal ? Do you a little bit of shame  in you ? Such an indisciplint girl!!
Maya : Excuse me it's your responsibility to look after the disciplinary actions of college. Those boys were misbehaving with girls and when I questioned it, they passed abusive comments on me and I am a girl with self esteem Sir. And god has given me hands, tongue and eyes not for keeping it as dumb , I reacted and I don't felt it as a mistake.
Meanwhile Saksham , some girls and some boys also entered the cabin.
Saksham : Sir, Maya is right . Those boys have drunken and sir already I put a complaint that by bribing warden some boys are bringing whisky to the college hostel in nights. But you didn't take action. Whatever Maya did today it's actually very less for them. If I was in her place then I would have beated them without any mercy.
Principal : I know it, For saving a girl from ragging you beated and broken the teeth of boys , Saksham.
Girl : Sir you can't suspend her, Maya actually stood for us. We are grateful to Maya. She is not a scary person to run from problems. She is a powerful girl, Sir.
Girl 2 : Maya should be in campus.
Saksham : You can't suspend her Sir.
Principal : Fine , let's put an end to this issue. I will make sure that both boys and girls are safe in campus from next time onwards. And also keep my eye on college's discipline. Maya you may please go to your class.
Maya smiles, Girls congratulae her for her bravery.Gopika rushed and hugged her. She started crying.
Maya : Gopika why are you crying ?
Gopika : I was literally scared Maya, Your forehead also got injured. I was much worried for you.
Maya : Nothing can happen to me , because a true friend like you always prays for me.
Saksham : Maya , you are really courageous, I respect you.
Maya : Thanks a lot, Saksham. By the way, let's go and eat something . I feels so hunger.
Gopika : Okay
AT CANTEEN
Maya : Saksham do you love some one ?
Saksham : Love
Maya : Yeah, I mean you love any girl ?
Gopika : Why are you asking these type of questions to him ? You know naa Saksham is our good friend, you should not pull his legs.
Maya : Why ?
Gopika ; Because he is our true friend. He saved me once when some boys were doing ragging to me brutally. Saksham has always helped us.
Maya :Okay so let me change it in another way ? Saksham what you think about the term love ?
Saksham : Maya mujhe pata kaise hoga?
Maya : Wait , let me ask Madam poetess Gopika.
Saksham looked Gopika
Maya : So Gopika, tell me what is love ?
Gopika ; Love is a beautiful feeling, when you realize you are in love you will feel that person's presence everywhere. It's like a raindrop which burst down in oasis, like the mist of morning.
Hearing this Saksham imagines Gopika and him loving each other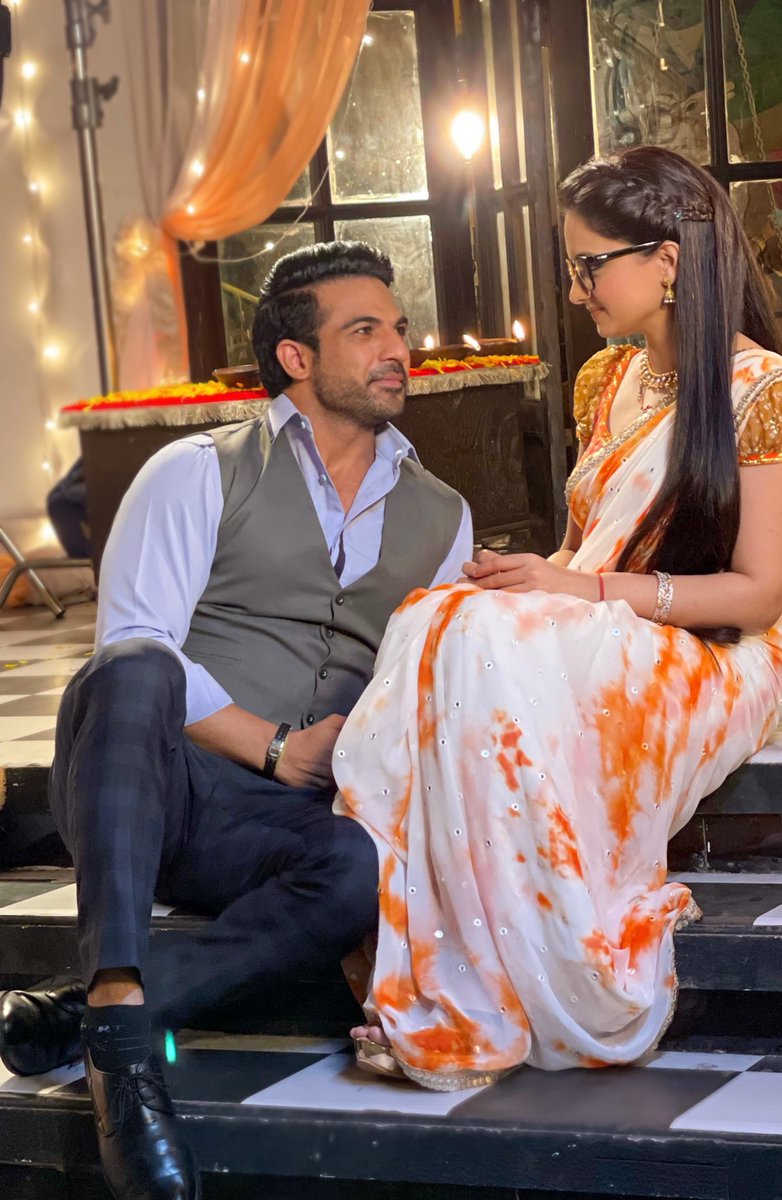 Gopika : Why you are looking like this Saksham ?
Saksham : You have stolen my heart , I couldn't take my eyes from you. I want to read your eyes , Can I take this glasses away for a minute
Gopika nodded her head
Saksham removed her glasses
Saksham : Your round eyes are saying a lot ?
Gopika : Is it ? What they are saying ?
Saksham holds her and points his finger on a mirror
Saksham ; See Gopika how much beautiful you are and your eyes also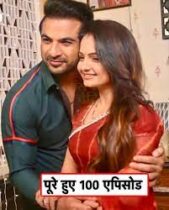 Suddenly Maya pinched his cheek.
Saksham : Aah
Maya : Oh hero,Where was you ? Class nahi jaana hein kyaa ?
Saksham : Yeah