AN : This one is based on the latest tamil movie Kaathuvaakile Rendu Kaathal . I really liked the concept of this movie. Based on that one I am writing this story. Hope you all will like it. 
The story starts from a Village of Rajasthan where the Thakur family is well known among the villagers. In year 1995 an astrologer arrives at the family and said that this family is under curse . So the younger generation boys should not marry any one, if they will marry any girl she will become widow . Now what was the cause of the curse nobody hadn't idea about it. They believed may be what astrologer said is right. That time the most younger man of 23 years old Sajjan singh took a bold step , despite of his family's objection he loved a Muslim girl named Fathima and got married. The family opposed not because of the caste and religious barriers but because of the curse they feared that whether Sajjan will die. But his little sister Kesar , little brother Yashwant convinced Sajjan's parents and  finally Sajjan got a warm welcome with his wife in the home. Even after the demise of Sajjan's parents also nothing happened to Sajjan. He was living  happily with his little brother, little sister , wife  and the villagers were astonished and some felt jealous too as nothing bad was happening with him. Almost an year passed and all villagers believed that the prediction of the astrologer was completely fake . One day happiness of Sajjan got increased as he came to know that his wife Fathima is pregnant. Sajjan distributed sweets before the birth of child and finally that most awaited day came when Fathima was taken to hospital for giving birth to her first child. Sajjan was waiting outside the ward and at the moment when he heard the good news that Fathima has given birth to a baby boy his happiness went to peak level. Sajjan took the baby and named him as Krishna. Few hours later the same astrologer came and said that this baby boy is dangerous to your family. The moment he will starts opening his eyes and look you sharply , you will die. His eyes are sharp and intense. When he stare some one anything can happen. His sharp , keen sight may harm many things. Hearing this  Sajjan's brother Yashwant fumed in anger. He slapped the astrologer , but astrologer was still strong in his words. Within few days an unexpected tragedy happened. Sajjan who was holding his baby Krishna while travelling in car met with an accident. At that accident the one who drove the car got injured severely and Sajjan fell to death. The most shocking surprise was nothing happened to baby Krishna. Hearing the news of Sajjan's death Fathima was shocked and her body got paralaysed. She was bedridden later and many doctors tried their best to cure her, but nothing worked. Slowly villagers started talking that Krishna's birth might be the reason for his father's death. An 8 year old Krishna was very much disheartened with these words. One day Krishna left school in middle and rushed inside home. His buwa Kesar asked him what happened.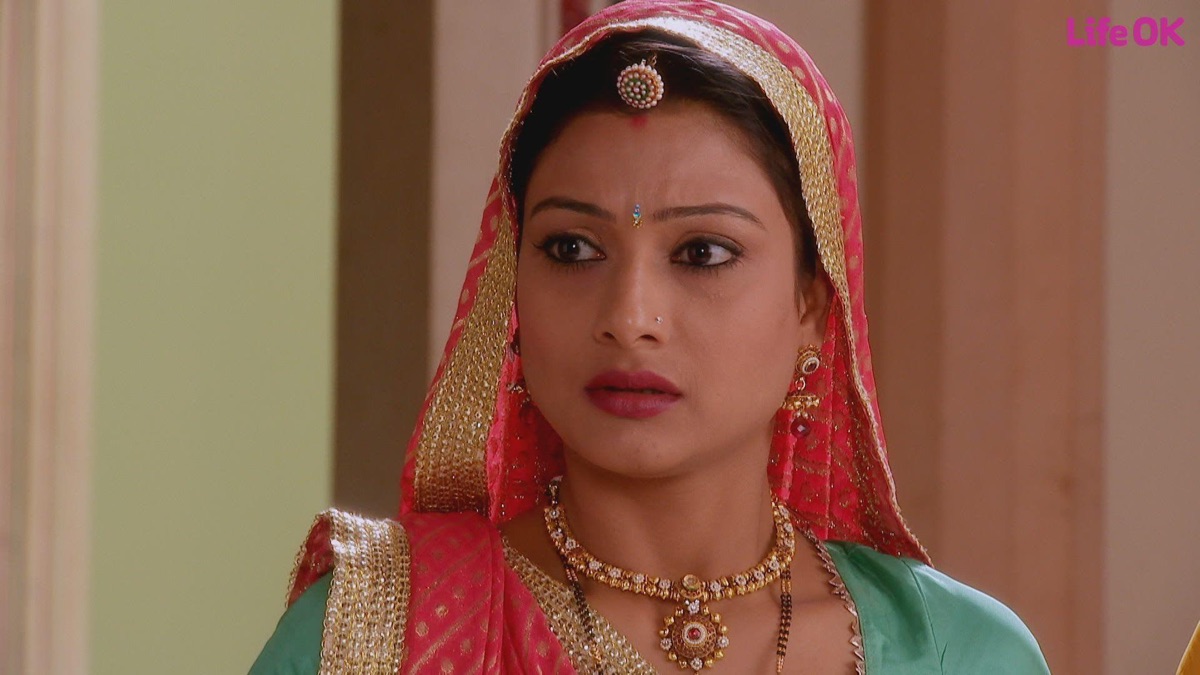 Krishna ; Buwa ,I won't go school. My class mates doesn't wants to make friendship with me. All calls me as Killer. Even teachers didn't appreciate me when I comes class first. They never looks at my face and eyes. Why buwa ? Am I looking ugly ?
Kesar : Beta you are hero.
Krishna : Only you and Chaachu are saying these. Those people won't think so .
Yashwant : Krishna your eyes are powerful . Next time whoever mocks you just look them sharply .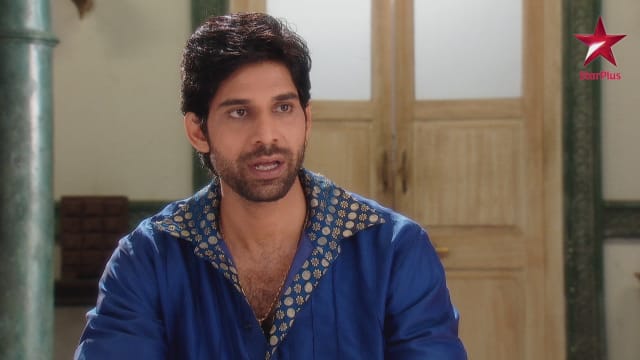 Krishna : If I will look so what will happen ?
Yashwant : Once you try this .You will find who are you ?
Krishna smiled .
Next day when a classmate called Krishna as Killer of his dad , Krishna stared him sharply.
Boy ; Oh!! So you are scaring me with your eyes. I won't get scared . Got it ?
Saying this that boy moved forward to push Krishna but all of a sudden his leg slipped at the ground and he fell down.
Krishna made a wide smile and looked other boys of the gang who always used to mock him. All ran away into the classroom with fear. Krishna was very much happy now.
At evening Krishna went to his mother's room and sit beside her . His eyes were downwards and he was crying.
Fathima : Krishna beta look at me .
Krishna : No Maa, If I will look you , you will leave me like Paapa.
Fathima : No beta, nothing will happen to me , Just raise your eyes and look me .
Krishna lend his face upwards and looked his Maa with teary eyes keenly. Fathima raised her hand to pat Krishna's shoulder ,but soon she started coughing. Krishna felt much worried. He screamed Buwa , Chaachu in fear. Kesar and Yashwant came inside and quickly Kesar gave medicine to her. Krishna rushed out . Yashwant held his hand
Yashwant : Beta
Krishna : If I will stay here I fear that I will lose my Maa too. Chaachu send me some where . I will stay in boarding school far away from this village. I don't want to become a problem.
Kesar came there and hugged him.
Kesar : Beta how can we stay here without you ?
Krishna : Buwa I will call you through phone and I will talk to Maa also. That will be better.
Yashwant : Perhaps he need  a change . We have to do it.
AFTER 25 YEARS
A night pub is shown. A girl of 20's arrives with a guy of the same age group at the pub. Krishna was working as the security guard at that pub.
Krishna doesn't looks anyone but he hears the conversation of those two people
Girl : Please Rocky , I told you I don't like coming to pub. I am not interested in this
Guy : You are my fiancee , Sithara . You have to obey me always.
Krishna stares the guy in anger . He came towards Krishna in anger
Rocky : Rocky – the superman , why you are staring me like these idiot ?
Krishna : Sir please don't came forward.
Rocky : I will come man
Rocky moves forward ignoring the side pillar and soon his leg got hit . He screamed Ah….
Sithara : Rocky, are you okay Baby ?
Rocky : Go inside baby . I will come soon.
Sithara smiled and while walking she looked Krishna .
Krishna : He will not trouble you.
Sithara uplifted his face and looked him with a sweet smile.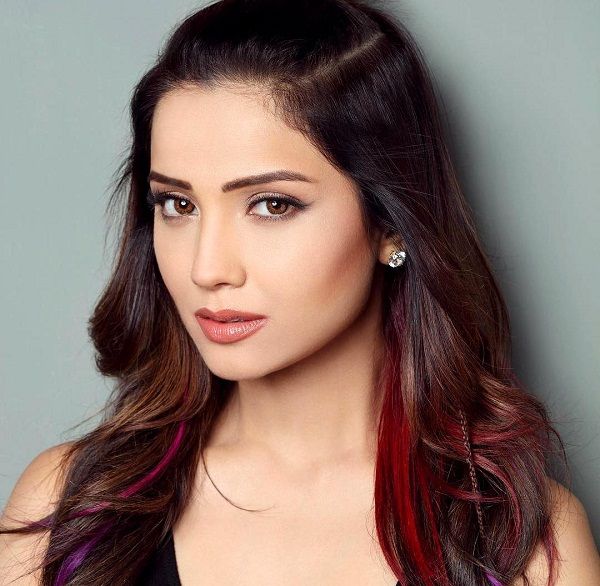 Sithara : When you speak something just look at eyes and speak.
Krishna nodded his head and looked her with a smile
Next day morning 
Krishna was walking through the road. He finds a girl who was standing in middle of road with a depressed face.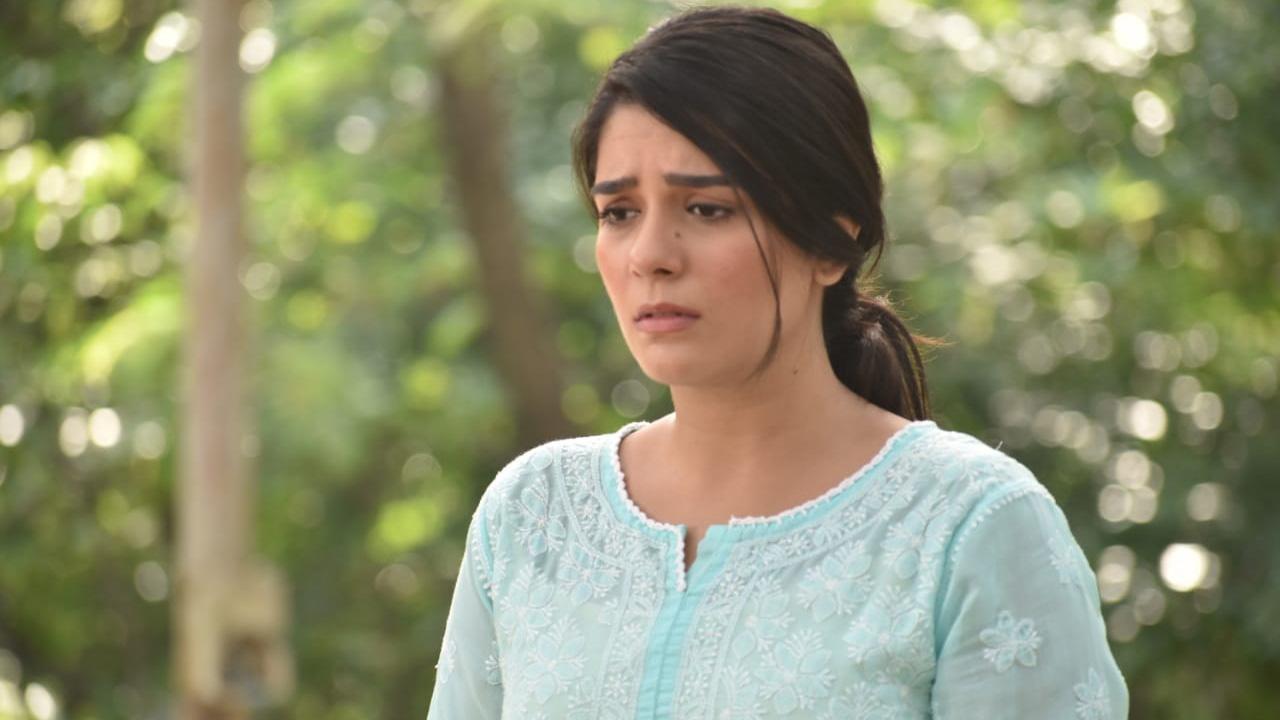 A car was coming and it was going to hit her. But she wasn't aware of what was happening around her . Krishna rushed there and pushed her to the side and saved her. Girl looked at his eyes and Krishna too looked at her eyes keenly. Soon she fainted and Krishna got feared.