Two angry love birds. #Riansh OS
Hello guys. Here is a new os of mine. It is requested by my dearest Analise. I hope you could like it. Do tell me your opinion on the comments.
So let's start.
Vansh was being very angry on Riddhima.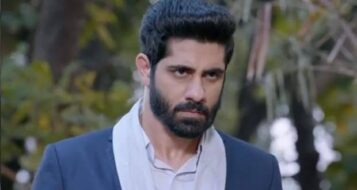 Vansh: How dare you to do such a thing from my back?!!!! How dare you to contact with that Kabir again?!!!!! He is your past so how dare you to contact him again?!!!!! And you didn't even thought to tell me that!!! How dare you to give me this cheat and hurt Riddhima?!!!!!!!! You are my wife and my whole world. Why you could do such a betrayal from my back?!!!!
Riddhima( crying): Listen to me please Vansh. I could never betray or cheat you. The situation isn't like it got delivered to you. Please just listen to me. I have contacted with him to make him be away from us. I know how much he caused so many problems to you and your business so I have went to him to warn him and make him don't come in our way again. I couldn't hurt you Vansh. Please understand.
Vansh has came near Riddhima and has putted his finger near her lips so she don't complete talking.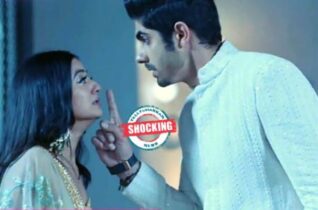 Vansh: Enough Riddhima. Anything you will say it will just hurt me more. Get lost from here and get out of my life.
Riddhima has got shattered when she has seen that angry shade of Vansh.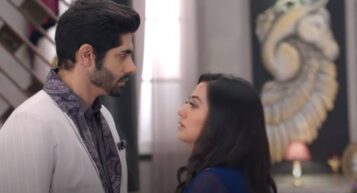 Riddhima: Get out of your life?!!! Really?!!!! Do you have really said that?!!!! You don't want me in your life?!!!!
Vansh has got silent.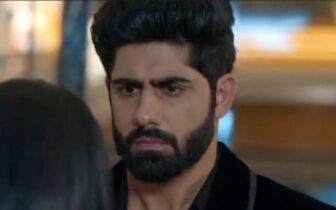 Riddhima: I need an answer damn!!! You aren't the only one here who has the power to ask and get answers. You have to answer my question Vansh Rai Singhania. You say words which you aren't able to understand how much it hurts me. I know that you love me so much and you are just angry because of your jealousy, but still this doesn't give you the right to question about my love and kick me out of your life. You have proved to me that you don't trust me with even 1%.
Riddhima also starts to be very angry while talking to Vansh.
She kept shouting and wanting an answer from him.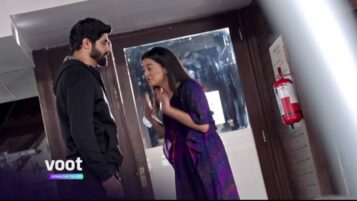 He was silent.
He was broken as well as her.
Both of them were knowing that each one of them loves the other a lot, but they weren't able to accept that they could be on such situation.
Their anger was making them aren't noticing about what they are saying.
They have made the matter so big just by their anger.
Vansh was being very angry on Riddhima and he was also shouting.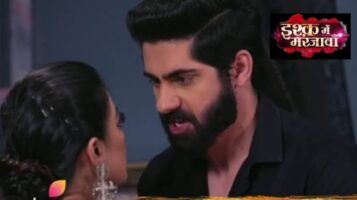 This fight has made each one of them sleep on different rooms.
They were so angry on each other.
They were hurt and they were surprised from how the matter got that big.
At morning, Riddhima was being at the hall of the house and she was very upset.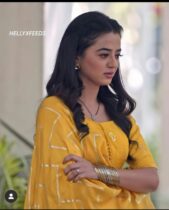 Riddhima's POV starts:.
I don't know know how the matter has got that big. I do understand Vansh's point of view, but his anger and my anger has bigger the matter so much.
I wasn't able to bear what he has said and I got very angry.
But I can't make this fight last for more time. I can't sleep without Vansh. I didn't got a minute sleep without him. We have to fix this matter. We can't make a stupid and tiny matter like that to destroy our love and happiness. I have to start with the peace and please him.
At that moment, I have seen Vansh coming to the hall of the house.
So I have came near him to talk to him and try to fix everything, but he has ignored me.
He has ignored in a way that made me so broken!!!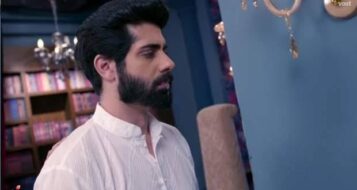 No, I mustn't to give up.
I have came again near him.
I was looking at him in a sorry way and he was being so strict.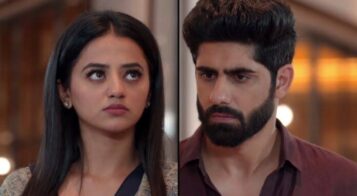 Me: Vansh, we have to fix this matter. Our anger is what has increased the matter. We have to not make our anger rule us. So we need to talk calmly and fix the problem.
I was expecting that he will listen to me, but no this didn't has happened.
He has shocked me when he has just left without saying anything!!!
He is so angry!!!
I know he will not be pleased easily.
But I'm also angry so why I should please him and he don't do the same?!!!
Fine let him be angry!!
I'm also angry as well and I have tried, but he has refused so make him be angry and I will not please him cause I'm also angry.
Let's see for how much time he will take it being that angry on me as I know that my Vansh would never tolerate being away from his love Riddhima.
I know that he will come to me.
Riddhima's POV ends.
Riddhima and Vansh were very angry on each other and none of them was trying to please the other.
They were being near each other at the hall of the house and none of them was talking with the other.
Then Riddhima was going to fall when she has lost her balance, but Vansh has came and saved her.
He has lifted her while both of them still being upset from the other.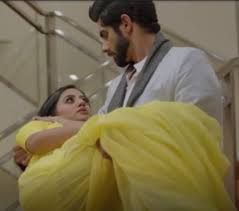 He has got her to their room.
Then he has made her sit on the bed.
He was going to leave when Riddhima's necklace has got stuck on his shirt.
So he has fixed it and made her wear it.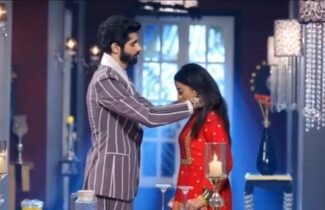 Riddhima: If you care that much about me, so what is the reason of all this anger?!
She has said those words while both of them were staring at the other.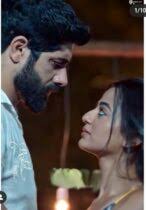 Riddhima: I understand your anger and I admit that I shouldn't do anything from your back. But trust me anything I have done it was just because I really love you and care about you. I'm also very angry from you Vansh, but still I can't lose you. I love you and I will always love you Vansh.
She has kissed him on his cheek after she has finished her words.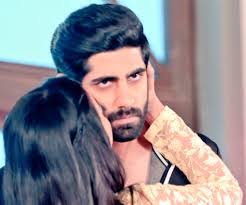 Riddhima( getting out from her place): I will leave and I will not disturb you. I just hope that you could understand that anger will never fix anything and it is just like the fire that destroys everything and I can't allow this fire to destroy our love and marriage.
She has left him after she has said those words.
Vansh's POV starts:
It is night now and Riddhima and I are still being in this fight. I really understand her point of view and I know that she really loves me a lot and she wasn't meaning to hide anything from me, but this stupid anger has increased everything.
I have to talk to Riddhima. I have to listen to her and fix everything. I have to go to her room now.
Moreover, I went to her room and I didn't found her there.
I got so worried.
Then I got more worried when I have heard Riddhima's scream from the bathroom.
I have rushed to her immediately.
When I entered the room, I have seen so many decorations there but I didn't found Riddhima!!!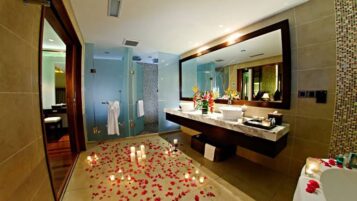 Me( raising my voice): Riddhimaaaaaaaaaa. Please don't make me worried. Where are you????? Are you fine????
I was very worried about Riddhima.
This stupid anger could make me lose my Riddhima forever and this what I could never be able to tolerate it or accept it.
Vansh's POV ends.
At that moment, Riddhima has got in front of Vansh.
He has rushed to her and hugged her a very tight hug.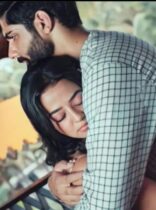 Vansh: Thank God that you are fine sweetheart. I was really worried about you. Please don't ever think to make me that tensed about you again. I love you so much and I can't make anything or anyone to make you away from me. I'm sorry sweetheart for being that angry on you. Please forgive me.
He has surrounded her by his hands.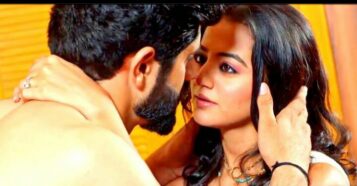 Vansh: My anger has blinded me and made me hurt you so much. I'm really sorry Riddhima. I love you and I could never allow you to be away from me. I just have said that while being angry, but the truth that I could die if you got away from me.
Riddhima has immediately kissed Vansh a very long kiss.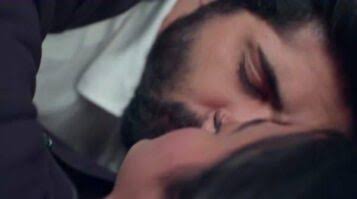 She was trying to calm him down and make him relax.
They have got into a very long kiss.
A kiss that has ended the fire of anger that was between them.
They were just two angry love birds who were being that angry just because they adore each other and now everything got cleared.
Riddhima has got so close to Vansh.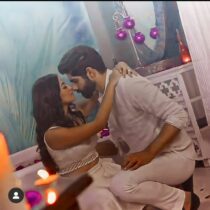 She was trying to surround him by her hands so both of them could feel relaxed after that big fight.
Riddhima: It isn't the time for any sorry or apologize my love because I do understand everything you will say it. It was just because of our anger, but now this anger has got ended. You just have to know Vansh that I will always be yours. Every part of me is yours.
She has made him touch her lips.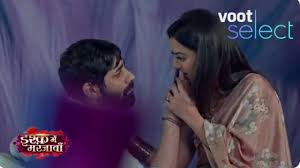 Riddhima: You are the only one who have the right on me and you are the only one which the presence of his lips is being on my lips. No one could take me from you and I could never get away from you even if you have said that. I love you and I will keep loving you till the end of my life.
Vansh has kissed Riddhima on her forehead.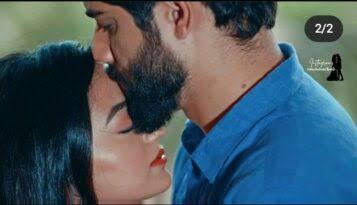 Vansh: I love you more than myself Riddhima. You are my breathes and everything in my life. I promise you to not make this stupid anger come between us again.
They have hugged each other a very tight hug.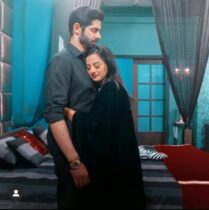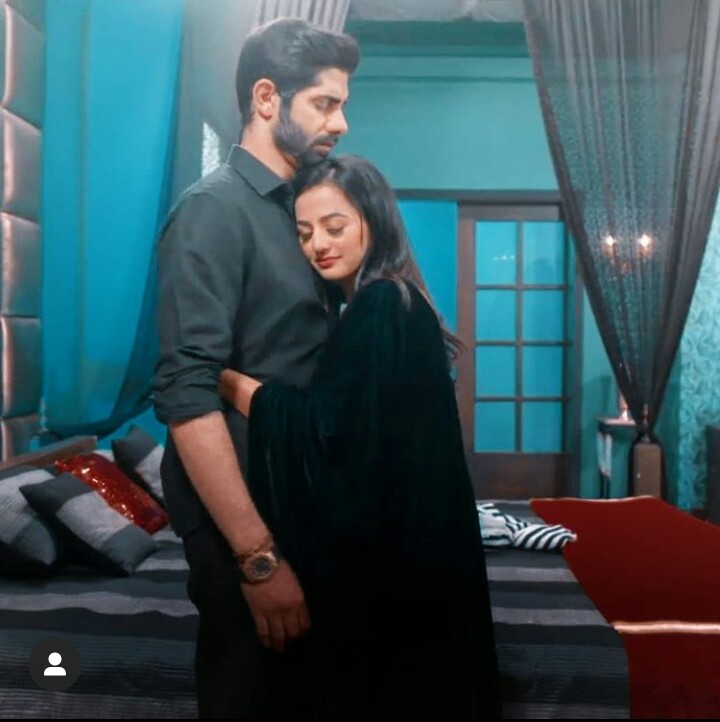 They have ended this anger and just enjoyed their love.
They have ended the roles of being two angry love birds and they have just became a cute lovely love birds.
The end of the os. I hope you like it. I know that you are all waiting for my new ff and by the way it is already ready, but what is making me that late is that till now I didn't reached to my special target on the last episode of my previous ff I just hope that I could reach to it soon and get to you the new ff which is different than what I wrote before on my ffs. Do tell me your opinion on the comments. I will be waiting for all of yours comments and please support me so much and break my previous record of comments to be encouraged to write more os episodes. So please guys keep supporting me the way you are doing. Please guys don't forget your feedback in the comment section below.