Twist Wala Love is not about just one love story, by which the audience does not get bored of watching a prolonged show. The channel is bringing youth based love stories, which are weekly crafted. Every week the viewers can get to see new fresh love stories. Channel V has introduced this weekly changing tracks concept to keep up the interest of the viewers.

The show is new in the finite series shows and gets worth watching as the story is not too short and not too long, by equally balancing the concept throughout the week. The show has an episodic named Bachpana Wala love, where the school friends talk about uniting two people and in this efforts, they get closer. They finally bring the couple together and also get attached themselves.
Story So Far:
The show has aired on April 27th and has covered three short stories till now, which are different and unique.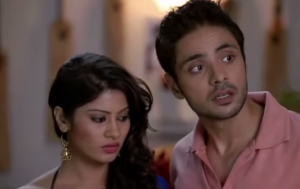 The first one showed about a sweet love story of Arshiya and Sumit. Arshiya works for Sumit as his brand manager. Sumit gets exposed by media by a news reporter Trisha. To save himself from the problem and save his cricket career, Sumit proposes Arshiya. Arshiya loses her name, and BF Vikram by Sumit's sudden proposal. She gets in the news to have a relationship with Sumit. Later on, he apologizes to Arshiya and also assures to solve her problems. He tells her about his GF Tania, whom was with him in the MMS. They decide to do fake engagement and she saves his sinking career. The girl's family finds Sumit a good alliance and give their nod to him. Vikram sees Sumit and Arshiya kissing and gets angry on her. He gets jealous and scolds her. Later on, Sumit plays in a match and wins. He gives the credit to Arshiya and proposes to her on TV. They finally reach a love moment after all the twists faced in the past.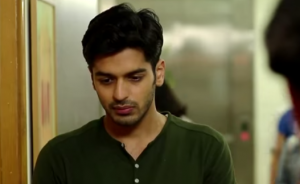 The next story is a twisty love triangle. Rohan loves Riya and Amrita loves Rohan. They meet in the Navratri function, hiding feelings from each other. Rohan misses Riya and plays Dandiya with Amrita. Amrita has a brain tumor and her dad worries for her life. Rohan regrets failing to get in touch with Riya. He later comes to know about Amrita's tumor and her love for him. He strives to win her love and confesses love to her, and she also reciprocates his feelings. They start dating each other and he tries to make her happy. He gets sad knowing Amrita is getting critical. He gets to know that the tumor is at the last stage. He makes Amrita live her life happily and showers his love on her.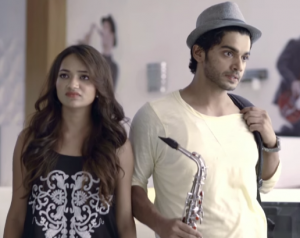 The third story shows a subtle love story of Puneet and Meher, also another teen love story of Viraj and Meera run in parallel. Viraj is in love with his classmate Meera, and they plan to make his elder brother Puneet's union with his GF Meher. Viraj insists and sends Puneet to meet Meher. Viraj beaks Meera's laptop by mistake and she loses in her audition. Meher is impressed by Puneet's talent and her boss hire him as their saxophone player. But Puneet rejects the offer as Meher has sent his new composed tune to her boss without asking him. With things changing, Viraj and Meher succeed in bringing them closer. Puneet strives to make Meher happy and signs the music contract for her sake.
Our Take: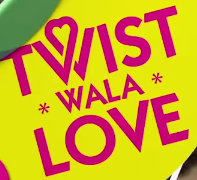 The show brings crispy love stories and adorable real to life characters. The show has a unique theme and brings lots of emotions, love, suppressed feelings and mixed random twists which brings the protagonist together in the end. The show has some emotional bonds and childhood love too. The show marks a new start of love at the crossroads of life. The story brings tough tests to know how strong the relationship is and also make people identify love by relating to the stories well. The show will be hit among the youth.
About the Show:
TV Show Name :-Twist Wala Love
TV Channel Name :- Channel V
Launching Date :- 27th,April, 2015
Days :- Monday – Saturday
Show Timing :- 05:30 pm
Genre :- Romantic Drama
Cast includes Vrushika Mehta, Rohan Gandotra among others as per every new series.
Overall:

The show has new age love stories, like when the couple breaks up and again finds love in their life. The show is youth centric and has got the twists to keep the interest of the viewers high. Sometimes the show comprises of multiple love stories, which work together to complete another big love story. The show is a fun ride which does not bore you, and ends every week to give space to a new ride next week.
Our Rating:
2.5 out of 5
Feel free to post your reviews in comments below. All off-topic comments will be deleted.