Twin Love (Abhigya) SS Part 3

Warning: A non-numeric value encountered in /home/ftpusers/tellyu/public_html/wp-content/themes/publisher/includes/func-review-rating.php on line 212

Warning: A non-numeric value encountered in /home/ftpusers/tellyu/public_html/wp-content/themes/publisher/includes/func-review-rating.php on line 213

Hello guys, thank you everyone who read and like this FF. Thank you Jasmine.
---
CONTINUATION:
Abhishek went to Hospital dean's room. Pragya and Purab follow him. He throw the case file infront of him. Dean look at him.
Dean: what is this Abhishek? Is this manner to behave with others?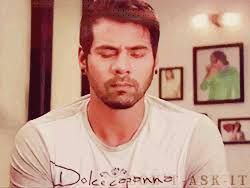 Abhishek: first do you know how yo learn about patients professor?
Dean: what happened?
Abhishek: study that case file professor.
Dean: already surgery is over.
Abhishek: you did the surgery in alternate side. Is this sincerity of doctor?
Dean is shocked. He contacted some through intercom.
Dean(shouts): won't you all attentive atleast doing surgery? See now you all did the syrgery wrongly. You make her condition even worse.
All maintain silent.
Dean: i am really sorry Abhishek.
Abhishek: whether Sorry will bring that old lady normal professor?
Dean: ofcourse not. We will redo the surgery and also compensate them.
Then again they take dadi to OT and they did surgery to her. Abhishek also with them to avoid further negligence. This time everything went well.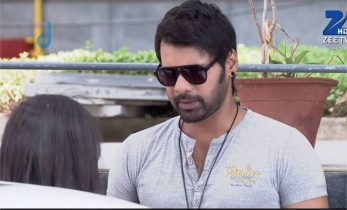 Abhishek informs Pragya and Purab that Dadi is fine. Pragya call to her Dad and informed him that Dadi is fine.
Pragya: Thank you Abhi. I don't know what would happen to my Dadi, if you were not with us.
Abhishek: for her good heart she will be fine. Take this.
Pragya: what?
Abhishek: 2 million dollars. Compensation money. Are you happy now?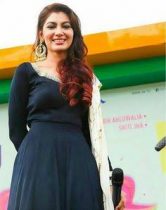 Pragya(smiles): My dadi is with me now that is true happiness.
Then they take Dadi to home. She is fully recovered. She is cooking in kitchen. Meanwhile Abhishek family enters into kitchen.Pragya and Purab welcome them. She is surprised.
Rakesh: after your recovery,why you immediately starts your work?
Dadi: today you are going to have my hand made foods.
Rakesh: that's our pleasure.
Dadi: then who is Abhishek?
Abhishek: me dadi.
Dadi: so sweet of you. How are you both?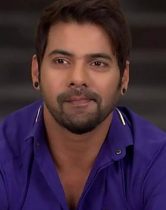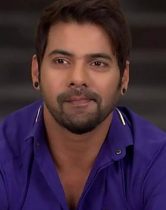 Both: fine dadi.
Dadi: then Ronnie, what about you?
Ronnie: absolutely fine Dadi ma.
Dadi smiles. Then all had lunch together. They drink coke.
All: cheers.
They all chit chat with eachother.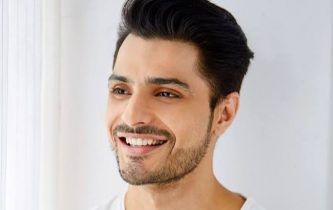 Purab and Ronnie make fun of others. Pragya admires Abhishek.
AIRPORT:
Pragya's family is leaving to India. They all went to airport.Dadi's nephew Ajay also accompanies them.
Ajay: chaachi ma, please forgive me na. Really suddenly my employer sent me to Newyork.
Dadi: for you, your work is more important than me. Let it be. I won't speak with you.
Ajay: Rakesh sir please, atleast you recommend her.
Rakesh: forgive him ma. Here everyone has to obey their employer or else they will dismiss.
Dadi: ok for Rakesh, i am forgiving you.
Ajay smiles and let's take one selfie. All stand together. Pragya looks sad.
Rakesh: beta what happened?
Pragya: nothing uncle, i felt like something i left behind.
Rakesh(look at luggages): no beta, everything is here only.
Pragya fakes smile. Abhishek left from there.
Pragya went in search of Abhishek. She found him near one shop.
Pragya(nervously): Abhi, i wish to tell… Are you Abhishek?
Abhinav: No, i am Abhinav. If you wish to speak with Abhi, i will bring him.
Pragya is upset. They bid bye to everyone. Abhishek is not there.
Pragya give her hand bag to guard for checking. He foubd empty coke tin, chocolate wraper and empty refill. He enquire about it to Pragya.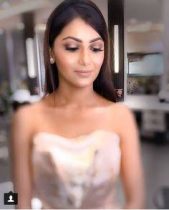 Pragya: memories of my love.
She thinks when Abhishek throw that coke tin, when he put that chocolate wrapper down and empty refill.
Guard smiles at her and wishes her Good luck.
Pragya: thanks.
Dadi notices everything. Here Abhishek sits near elevator.
Abhinav: hey Abhi why are you sitting here? Pragya wish to speak with you something.
Abhishek is silent.
Abhinav: Abhi, are you ok?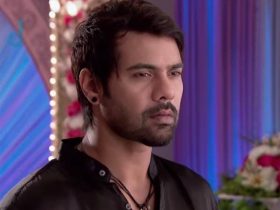 Abhishek: while she is with me, i didn't realise it. When she is leaving
Abhinav: you mean Pragya?
Abhishek nods.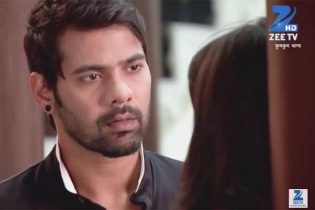 Abhinav: pagal. When she is here you won't said? Till there is time for flight. Come on, we can catch her.
He gives confidence to Abhishek. Both went and enquire to guard. But he informed them flight is take off. Abhishek is break down.
– to be continued.

Warning: A non-numeric value encountered in /home/ftpusers/tellyu/public_html/wp-content/themes/publisher/includes/func-review-rating.php on line 212

Warning: A non-numeric value encountered in /home/ftpusers/tellyu/public_html/wp-content/themes/publisher/includes/func-review-rating.php on line 213