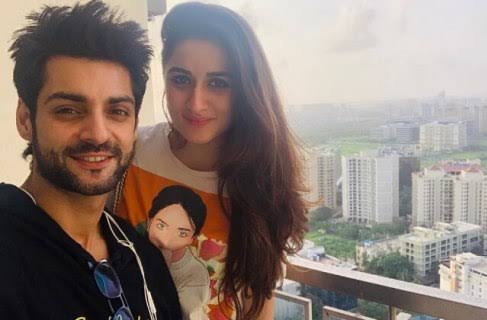 TV hottie Karan Wahi opens up about his RELATIONSHIP with Uditi Singh

Warning: A non-numeric value encountered in /home/ftpusers/tellyu/public_html/wp-content/themes/publisher/includes/func-review-rating.php on line 212

Warning: A non-numeric value encountered in /home/ftpusers/tellyu/public_html/wp-content/themes/publisher/includes/func-review-rating.php on line 213

Television hottie Karan Wahi is surely one of the most eligible bachelor in town. He recently broke many hearts when he declared his relationship with social media star Uditi Singh on his Instagram account. Their cute PDAs are fetching them lots of attention and heart emojis from the entire tv fraternity.
Never before now, Karan Wahi had accepted his relationship in front of the media. He is a private person and he made it quiet evident. But this time things are different and Wahi has even spoken to a media house about his relationship with Uditi.
In the interaction, when Karan was asked about his wedding plans with Uditi, he said, "No plan yaar. Have plans to anchor at weddings this year too (laughs). Mere wedding plans mujhe pata chale toh mai aapko bata dunga (If I get to know my wedding plans, I will tell you) Why would I keep a secret? I did not keep a secret when I didn't have to (referring to his Instagram posts with Uditi Singh) so, that question (who are you dating) is out of the picture and now the next question (wedding question) has come. No wedding plans yaar."
Well, as of now  Karan is enjoying the highs of a new relationship. Holidaying across the globe with his love by his side, what can be better than this. On work front, Karan will now resume work and be seen in a show called Game on! It will be a unique show where Karan will be seen working with cricketers and musicians in a unique way.

Warning: A non-numeric value encountered in /home/ftpusers/tellyu/public_html/wp-content/themes/publisher/includes/func-review-rating.php on line 212

Warning: A non-numeric value encountered in /home/ftpusers/tellyu/public_html/wp-content/themes/publisher/includes/func-review-rating.php on line 213