Tujhse Hai Raabta Review: A bittersweet tale of unexpected relationships
Zee Tv recently launched Tujhse Hai Raabta. The story revolves around a bittersweet relationship of a daughter and a stepmother. Kalyani's world turns upside down after a big setback. Her mother dies in an accident, while her father is arrested for it. Kalyani learns about her father's relationship with Anupriya. Kalyani never knew about Anupriya. She learns that Anupriya has become her legal guardian. Kalyani and Anupriya are compelled to live with each other. The show puts light on undefined relationships. The bond between Anupriya and Kalyani is very fragile.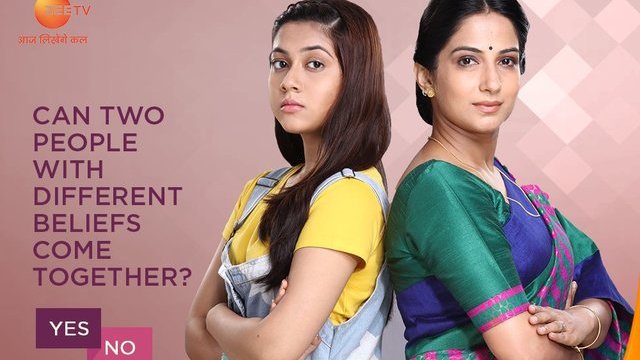 The story will bring Kalyani's journey post losing her family. She doesn't want to forgive Anupriya, who she holds responsible for her problems. Kalyani attempts to make Anupriya's life miserable. Anupriya wants Kalyani to get a reality check of her own family. Anupriya and Kalyani are strangers for each other. An unconventional bond ties them together. Anupriya puts efforts to turn the bond in to a strong connection. Kalyani hates Anupriya. The story brings sweet moments when Anupriya tries to develop a relation with Kalyani. They aren't connected by blood, but end up having the strongest bond.
Main Characters:
Anupriya: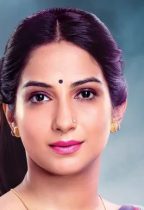 Anupriya is Kalyani's stepmother. She is a sweet, caring and loving person. She looks after Kalyani and entire family. She gets guidance from her mother-in-law Ahilya. She is strong-headed. Anupriya wants Kalyani to show some acceptance. She loves Kalyani and values their bond a lot. She regrets that she is just a stranger for Kalyani. She bears Kalyani's hatred hoping to change their relationship some day. Anupriya is always gentle towards everyone. She feels her caring attitude is her biggest strength, by which she would win Kalyani's heart. She goes through an emotional dilemma, but keeps it to herself.
Kalyani: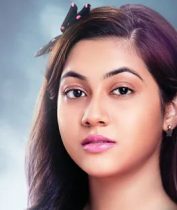 She is a sweet, innocent and happy girl. She has a picture perfect life. Her world shatters when she loses her mother Madhuri. She can't see anyone else in her mother's place. She faces much troubles in her life. She can't see Anupriya around her. She finds it difficult to accept a stepbrother. Kalyani turns bold and rude. She gets stronger with time. She doesn't like to understand Anupriya ever. She feels Anupriya is just acting loving to take Madhuri's place. She misbehaves with Anupriya at times. Kalyani misses Madhuri a lot. She learns Madhuri's struggles after losing her. She holds Anupriya responsible for Madhuri's sufferings. Kalyani follows her own set of rules. She doesn't want anyone else to sketch her life.
Cast:
Reem Shaikh as Kalyani Deshmukh
Shagun Pandey as Atharva
Amrapali Gupta as Madhuri Deshmukh
Sehban Azim as Malhar Rane
Poorva Gokhale as Anupriya
Pankaj Vishnu as Atul Deshmukh
Savita Prabhune
Story So Far: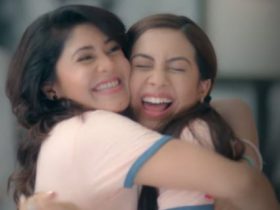 Kalyani is a happy go lucky girl. She is much loved by her parents Atul and Madhuri. She likes to be their princess. Everything goes on fine in Kalyani's life. She decides to get Atul and Madhuri remarried on their marriage anniversary. She plans a surprise for them. She gets a tattoo of her parents' name. She thinks of showing them the tattoo. Kalyani finally gives them the surprise and shows her tattoo, which she got by bearing much pain. She tells them that she can bear any pain for them since she loves them a lot. She is much thankful to get such doting parents. She plans to make their anniversary special. She tricks to get a bottle of champagne, which she couldn't buy herself as she is under-aged. She gets mischievous.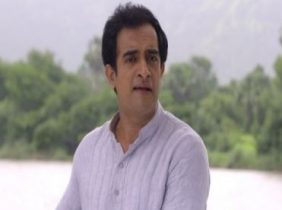 She acts strong and daring when she finds a man stealing temple's jewelry. She catches the culprit red-handed and stops him. Kalyani didn't know that a shock is awaiting her. Kalyani gets a shock of her life when she reaches home and finds Madhuri's life in danger. Madhuri meets with an accident and falls down the balcony, while Atul tries his best to save her. Madhuri is rushed to the hospital, but she struggles to survive. Kalyani meets Atharva at the same hospital. She fears of losing her mother when she learns that Madhuri's condition is getting critical.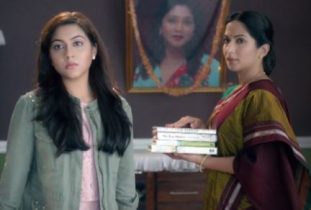 Kalyani meets Madhuri during her last moments. She asks Madhuri about the person responsible for her accident. Madhuri names Anupriya and breathes her last. This makes Kalyani assume that Anupriya is responsible for Madhuri's death. She develops strong hatred for Anupriya. Atul gets arrested by police. Kalyani claims his innocence in the matter, but he is taken in custody. Kalyani loses her mother, and also gets away from her father. She believes Anupriya is Atul's mistress, because of whom her parents' happy marriage broke down. Kalyani vows to avenge the loss of Madhuri.
Our Take: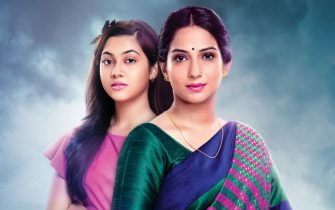 The story can't be stated as something unusual and fresh to watch. Even then, the show attempts to define an unspoken bond between two strangers, who suddenly start living together because of the legal constraints. Anupriya becomes Kalyani's legal guardian, and hence the problems begin for them. Characterizations are fairly okay. Both the main characters have intense emotions. The story would justify both the leads on their fronts. Kalyani doesn't know about Anupriya's back story. She runs her life on the assumptions she has developed about Anupriya. Kalyani's emotions seem more relatable. In coming episodes, Anupriya's stand will also look practical and righteous. The fiction tale will get many interesting twists because of the clashes and rejoicing moments between estranged Kalyani and Anupriya.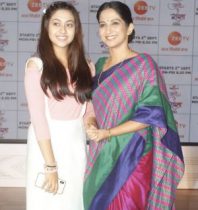 They both are ideally right and yet against each other. The show puts high drama elements to keep the audience glued. Poorva Gokhale is very natural as Anupriya. Her look, speech and performance goes well as per the character's demands, as Anupriya holds much patience while dealing with Kalyani. Reem Shaikh as Kalyani is also cast well. Reem fits into a rebelling teenager's role. Reem would be seen portraying multiple layers in her character. The show brings a powerful cast including Sehban Azim, Amrapali Gupta, Savita Prabhune, Shagun Pandey and Pankaj Vishnu.
Overall:
The show brings a different take on the very dramatic relationship between a daughter and a stepmother. Destiny brings a twist in their lives. They deal with their mixed feelings for each other. It will be interesting to watch how Raabta forms between Kalyani and Anupriya.
Our Rating:
2.5 out of 5
Feel free to post your reviews in comments below. All off-topic comments will be deleted.