Hai friends…here is next episode. Thank you Denza for your suggestions.
Episode starts
Preesha , Rudra , Saraansh and Rithu are chattering.
Mishti hears it and comes out
Mishti: Whats up
Preesha: Arrey they want to go to the carnival
Mishti: So what..why are you chattering lets go
Rudra: Really
Mishti: Haan
Preesha and Rudra get happy.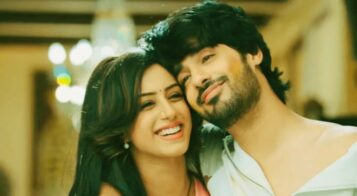 Mishti: Why are you getting excited like kids
Rudra: We should never let the child inside is to fade
Preesha: It will keep us alive
Mishti shrugs her shoulder and goes inside to get ready.
Scene shifts to the carnival zone
Preesha: Rudra..do something nah..we must
Rudra: Why me
Preesha: Initially I did at home na
Rudra: Okay..
Rudra: Mishti we will take the kids..you please get some snacks from there na
He points somewhere
Mishti: But nothing is there
Rudra: Nahi..go there and turn right a lady will having a stall..my friends told it is good
Mishti is confused yet she goes
She is surprised to see the place decorated with red ballloons.
There is table in which her favourite red velvet cake is there on which Sorry is written
She is amazed and turns to a guitar sound and is surprised to see Abir with his guita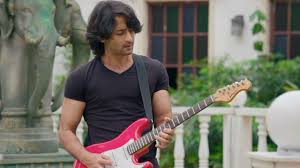 Song : Tu..tu..tu…
Waiting for your hasi…hasna…..
Gayab hogay heart beat doondona
Ahaah..Mein ek shayar…jo tuje dekh kar Karab hogaya
Honestly boloon kya Aur ye Kaafi hai
Ms..Beutiful Marry me..marry me…ms beautiful
Flirt with me get high with me Ms.Beautiful
Abir goes on his knees
Mishti gets angry and leaves.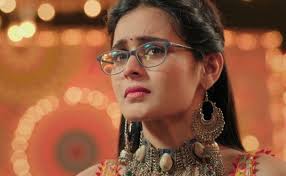 Abir gets sad and burst a balloon near him.
Mishti walks away and bumps onto Kaushik
Kaushik: Hey beautiful..it's destiny right..for us to be together
Abir sees this and gets angry
Abir slaps Kaushik and pushes him down
Kaushik: Who are you
Abir: How dare you touch my girl
Kaushik: Stop kidding
Abir and Kaushik get into a brawl
Mishti: Kaushik stop it.it's you who will get hurt
Kaushik: You don't worry Mishti…my gym workout will not go waste
Mishti: Abir..stop it..you need not prove your bravery here..it's already proven at the borders..Kaushik your gym workout won't work..he is a soldier..
Before Mishti could complete her sentence Abir breaks Kunal's nose and it starts to bleed
Mishti pulls Abir away
Mishti: Done with damage right now stop and get a first aid kit
Abir and Mishti tend to Kaushik who eyes them with suspicion and curiosity. The episode freezes.
PRECAP: ITS DADDY DAUGHTER TIME.