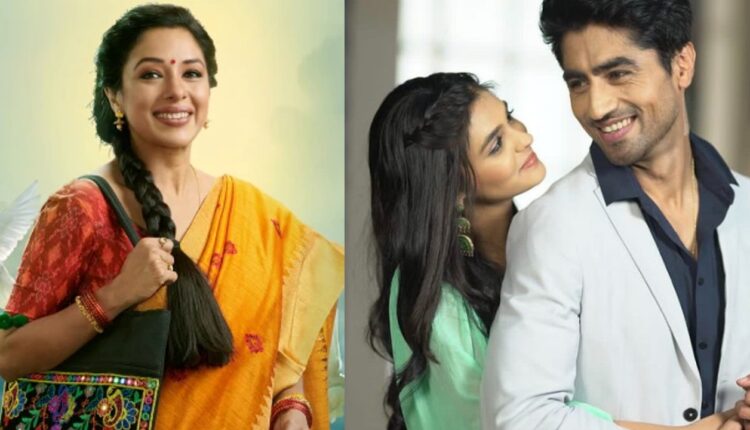 TRP Top 5s : 'Yeh Rishta Kya Kehlata Hai' replaces 'Ghum Hai Kisikey Pyaar Meiin' for the 2nd spot
The TRP Top 5s have been rarely witnessing developments since the past few weeks but this week the list has witnessed a major development which led other shows to fall down. Let's have a look-
5. Yeh Hai Chahatein
Yeh Hai Chahatein has managed to sustain its 5th position rather well. The show was out of the list for some time but it's back now and has been garnering consistent numbers. This week also the show sustains its 5th spot with a great 2.8 points.
4. Imlie
Star Plus' Imlie, who has been a constant with the 3rd position witnessed a descend this week and is now down to the 4th position with a minor loss in the score. The show grabbed 2.8 points this week.
3. Ghum Hai Kisikey Pyaar Meiin
If you thought that Imlie's descend was a rare occasion, Ghum Hai Kisikey Pyaar Meiin will give you a massive shocker as this week the show witnesses a rare drop and is down to the 3rd spot garnering 2.9 points.
2. Yeh Rishta Kya Kehlata Hai
Rajan Shahi's would be a happy man as both his shows are leading the chart. Yeh Rishta Kya Kehlata Hai managed to ascend to the 2nd spot grabbing 3.1 points. What's more commendable is that a show which is running for years is not just sustaining but garnering such good numbers.
1. Anupamaa
Another Rajan Shahi show has been ruling the charts for weeks. Anupamaa leads the chart again with a solid score of 4.0 points.
Which entry/exit surprised you the most? Leave your comments below.