TROUBLESOME LIVES AND UNENDING LOVE TALES – PART 6
Hello Friends
I was little engaged with my baby because she is new born. That's why I didn't came here and  give updates of FF. Okay so let's continue with next part.
AT UNKNOWN PLACE
Archana recalls her first meeting with Maanav.
BEFORE TWO YEARS – AT A SHOOTING SPOT
Director : Who the hell are you to advice me ? There will not be any change in the script.
Archana : Sir please. I can't do these type of scenes. It was not in the script which was given earlier. I am not able to wear any thing which may cause vulgarity.
Director : Then why you are here ? Go and work at any NGO raising your voice for the liberty of woman
Archana : Sir You are insulting me .
Director ; Listen , producer has put pressure on me to do liberal changes at script. No one is watching movie for the story. Every one needs these kind of steamy , hot things. Nothing has changed the industry.
Archana ; Sir I can't do this. It's the question of self respect . I am a woman , not an object to showcase .Please
Director : Who the hell can convince that bad man Yusuf. He is the producer and you know him very well. He is a womaniser .
Archana ; Sir whatever it is I won't do this.
Yusuf : What's going on here ?
Director : Sir , I was explaining that
Archana ; No need to say anything. Mr. Yusuf Khan I am quitting this project.
Yusuf : What ?
Archana : You heard it right. I won't be able to add any masalas to your so called story lines. I am not going to do vulgarity.
Yusuf : Is it ? Then return the money now
Archana : What ?
Yusuf :  Your step brother Vinod has sold you Miss Archana
Archana ; What do you mean ?
Director : He has signed a bond and we paid him 50 lakhs . According to that bond you have to commit all the upcoming projects within 3 months of Producer Yusuf's and he whole film is under his control.
Archana : Sir , I beg you sir please don't do it to me.
Yusuf : No choice is left for you. Archana Come on get ready for the shot. Tell the designer to bring the bathing costume right now.
Archana ; Sir no. No
Yusuf : You are scaring too much. I will help you babe in this task.
[He moved close towards her and placed his fingers on the button down kurthi. Before he could put off the button a boomerang from long distance swinged and it got hit at his hand. ] Aah!!
Archana turned back and find a man in casual look with sharp eyes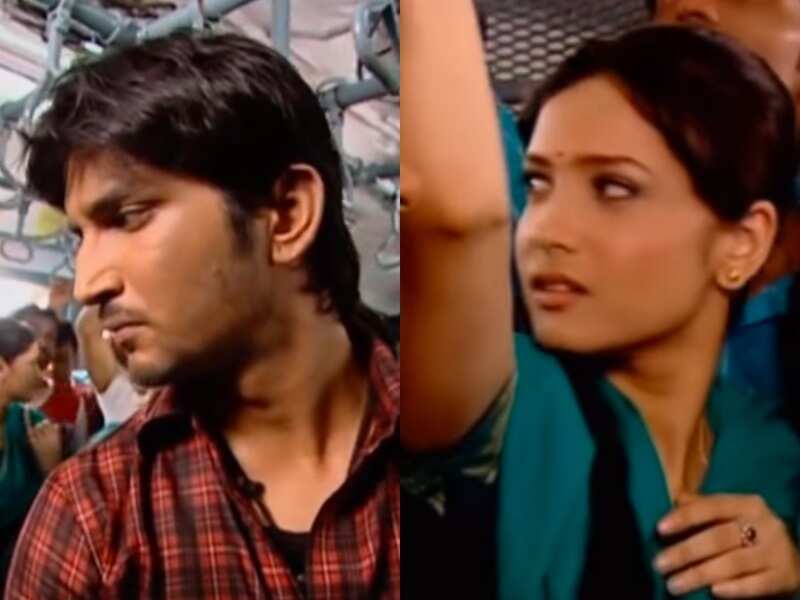 Yusuf ; Tum!
"Haan mein, You will never change this attitude ? Won't you ? "
Yusuf : I will call the police
" Why not ? They also will get to know your real colours . Bhabhiji is at her maternal home. Do I need to call her ?"
Yusuf stares him in anger and walks away.
Director ; Maanav why you messed with him ? You know naa this can affect your career.
Maanav ; Nothing will happen , Sir. I had a valid proof against this creature. And that is my protector.
Director : I am finsihed now. Before he says anything I need to stop him.
Director rushed inside the studio.
Archana : Thanks Maa..
Maanav : Maanav. Maanav Deshmukh
Archana nods her head. They look at each other's eyes
"Aasman mein jab tak sitare rahenge plays"
On the other hand a party was going on the art gallery.
Omkara finds Gauri as gloomy there
Omkara : Gauri what happened ?
Gauri : Omkaraji even though I have fullfiled my aim of becoming a director I still didn't established myself at Telly indistry. I mean I am not getting the leads .
Omkara : But Aniket and Sakshi did the best job. Your serial became super hit.
Gauri : Yeah. But something is missing. I am not blaming them ,but I miss soul there. Never we should feel that an artist as a actor. We should feel him/ her as the character .
Omkara ; Relax. See this is the successful launch of  our ambitions. I have completed my 50th exhibhition for paintings and you are going to become an owner of  Barely Production House , Your own studio my Chirayya Girl.
Gauri : Yeah . I hope soon I will be able to work on good projects.
Omkara : See within an year you will become one of leading directors in industry. You will produce also. That's my dream. So chill
Gauri : Yeah. Let's enjoy the party.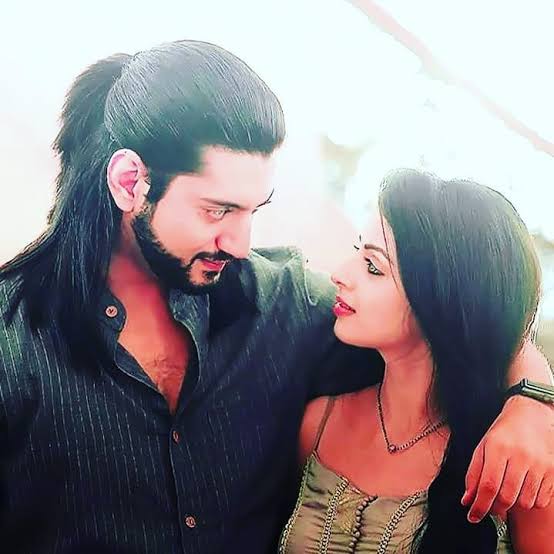 AT THE SHOOTING SPOT
Archana ; Maanav what's next ?
Maanav : I didn't get you
Archana : Maanav you saved me and I am thankful to you. But you are also a struggling actor.  I never expected our first meeting happened like this way.
Maanav : You know what if this scene was added in a movie, then people would have clapped for me. I mean I am the Hero. He smiles
Archana : Really ! For me today you are the real hero who saved my self respect. Thanks again
Maanav : I was just joking only. Who is going to recognise us ? We get one or two short films, serials and by chance a film like this one. But our fate we haven't get the break in any role which actually make a turn in our career.
Archana : That's true.
Maanav : Why you are still tensed ?
Archana ; My bhai . He won't allow me to live there.
Maanav : What ?
Archana : I feels scared to go home.
Maanav : Relax  I will talk to him.
Archana : But, Maanav.
Maanav ; Archana let me handle this. Do you trust me ?
Archana : I trust in truth.
Maanav : Then I am always with you.
Maanav and Archana hold hands together 
NB : DUE TO LACK OF TIME I HAVE GIVEN SHORT EPISODE. WILL GIVE LOMGER EPISODE AT NEXT UPDATE