TROUBLESOME LIVES AND UNENDING LOVE TALES – PART 37
Ria ; Pulkit what are you saying ?
Pulkit : I am saying the bitter truth of our life.
Ria : Pulit, Is this the reason you was keeping distance from me ?
Pulkit nodded his head in pain. Ria looked him with teary eyes
Pulkit : How unfortuante man I am , I haven't give you any happiness Ria. I thought to hide this from you and I was doing that. Because I know how much deeply you loves me and if I tell this to you, you will not be ready to go away from me. That's why I was pretending by avoiding you all times and you started feeling anger on me and whenever you asked the reason I used to tell 1000 rude lies for make you to believe that I have totally forgotten you so that you will start hating me and will go away from me. You deserves a better person, a better partner than me. Because I can never become a ..
Ria : No Pulkit, please don't say it again.
Ria kept her palm on his mouth
Ria : Pulkit, we will visit doctor and through treatement we can find a solution.
Pulkit : For the past five years at abroad and India I consulted so many doctors , all those long business trips which I lied to you were nothing just my blind attempts to see whether from any one I get a glimpse of hope. My body is too weak and they all told that now there is no hope. Dad was demanding  Ria because he felt that even after years we didn't have became intimate by bodies and he felt by bringing Suhani to us may be we will feel we should go for it. He was actually not in an intention to snatch Suhani from Yash. Just that he wanted we both to do that and for Yash and Swethlana's privacy post marriage he just wanted Suhani to be with us for some time only. He himself said this to me Ria.  I am not that much cruel and selfish  to snatch Yash's child from him. We are Suhani's bade paapa and badi maa and we will always be like that. Ria , all ways have been closed now for us. Because of me you have been detached from the happiness of motherhood, I am a biggest curse in your life.
Ria : No Pulkit, don't say so. God will certainly bring that happiness to us. Pulkit if treatement is not working , then I don't have any problem if we goes for an adoption also.
Pulkit : Ria !!
Ria : Pulkit , You was burrying this biggest pain in your heart and till now you didnt took the effort to share this with me ? When you started feeling that yours and my sorrows are different ?
Pulkit : I don't want to see you in pain, Ria . That's why I hide it, but truth has to be come out and it happened now. Yash and Swethlana should never know this. Promise me you won't tell this to anyone. Shaadi kaa ghar hein , Mere bhai kee shaadi hein.
Ria : I won't tell this, but Pulkit please don't separate me from you. Whatever be the outcome I am with you and If you will leave I swear I will end my life.
Pulkit : Ria , please don't say like that again. Your life is precious. I love you more than any one in this whole world.
Pulkit turned his face and weeped in pain. Ria holds him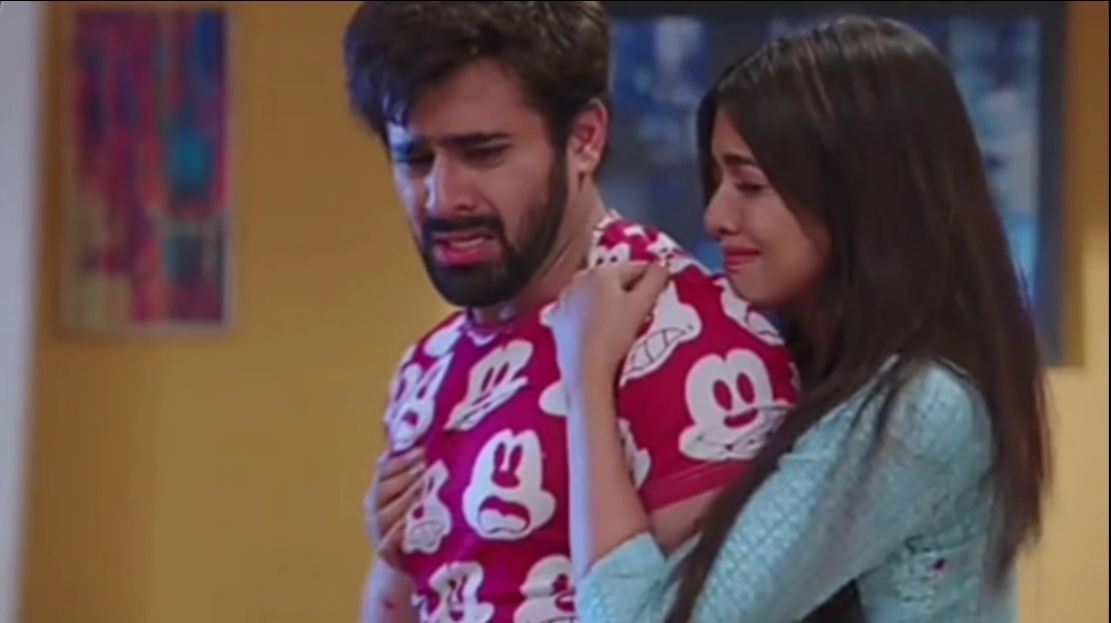 Ria : Pulkit, Your love can heal my pains, I will shower that much love to you so that we will heal each other's pains through our love. Don't detach ourselves from this.
Pulkit cupped her face
Pulkit : Without your love, I have no life Ria. We will live and love together. I am sorry for hurting you.
Ria : No need of saying that Pulkit. You values me more than myself and that's why you did it. There should not be barriers among us, it will hurt me literally.
They both hug each other tightly and weeped in tears.
Mean while at room Swethlana helps Suhani in doing her home works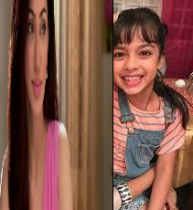 Yash watches them and as soon as Suhani finished everything she asked . "Mumma, abb mein khelne jawun ? "
Swethlana ; Take care beta, Mumma aur Paapa ko sweet kiss de do aur jaw0n.
Suhani kisses at Yashlana's cheeks and runs away .
Swethlana : You made coffee by yourself ? Why you didn't said to me for making it ?
Yash : I was watching Mumma and her beti's studies so I thought not to disturbe you both. I have kept coffee for you also.
Swethlana : Actually Yash, I need to go back. I am getting late.
Yash : Sam, itni bghi jadi kyaa hein ? Please be here for some time.
Swethlana : No ways
As Swethlana starts walking, Yash holds her hand and makes her to sit near him.
Swethlana : What happened Yash ?
Yash : I was just looking at my fiancee,how she is holding all responsibilties, how she is so perfect.
Swethlana smiles
Swethlana : Whatever I am doing is nothing, it's my love for you , Yash . You bought me back to my life.
Yash : And you also Sam.
Swethlana : But I still fear if anything will happen to our Suhani.
Yash : Sam , Trust me, this time all our worries are ending. See we have reached these much. Just few days we will tie the knot and then we with Suhani lead a happier life. Sam I want to ask you frankly, you don't mind Suhani be with us ?

Swethlana : Yash I can understand, she is small. Let her give some time. And for us we are already bonded from hearts, rest of us can happen any time. Those things won't affect me Yash. I feel bad because you still won't trust me and raising these question for me ?
Yash : I am sorry, I was concerned for you and Sam I don't bother what others say. But I really cares for you. I don't want nothing should be hidden from each other.
Swethlana : That's true Yash. We need  to live a longer life, Yash. I am so much happy when you are with me Yash. I will feel very much shattered if you left me
Yash : I will never leave you, Sam. It's my promise
They both hugged each other.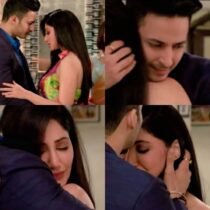 As days were passing all were busy in preparing for Bhavit engagement, Armaan engagement , Yashlana wedding and Shivika were ready to welcome their baby.
Anika was feeling very much pain. Oberois took her to hospital for her pregnancy. Kapoors , Ranas, Bhavith, Uday, Avantika , Suhani , Maanav, Savitha, Sachin were also present there.
Pinky : Maata rani, meri bacchi kee raksha karna .
Omkara : Choti maa don't worry. Bhabhi will soon gave us the baby .
Shivaay : Today when I saw Anika in that much pain Om, I was really tensed for her.
Omkara : Shivaay calm down.
Shivaay hugs Omru : Pray well my brothers
After few hours they hears baby's cry. Doctor tells them that Anika has given birth to a baby girl.
Shivaay : Om, Rudra  do you heard, what doctor said. I have become a dad.
Omru : Congrats brother.
Shivaay : Congrats to you too , you both have became chaachas now.
Shivaay rushed inside and looks the baby. He looked Anika who was sleeping calmly. Shivaay gently sit near her and looked her .He kept his hand at her forhead .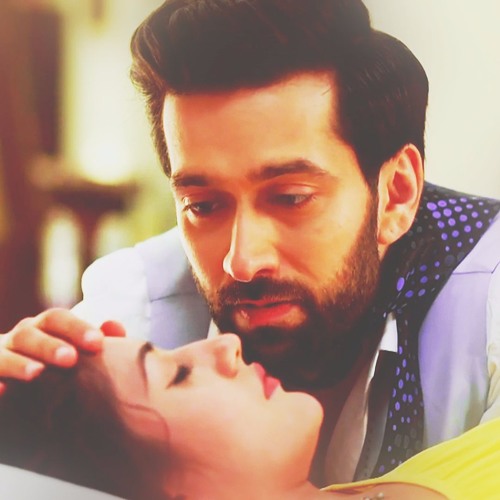 Shivaay : Thank you Anika for giving me this biggest lovable gift of my life. See you has bought our baby to this world. Shivaay and Anika's baby – Their princess.
He hugged her emotionally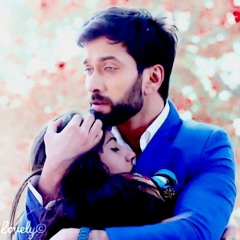 Dard hein joh halka saa Khwaab thaa bikharta saa
Kya hein kuch toh abb bata
Oh Jaana …..plays
Shivaay gently took the baby in his hands and kissed on baby's forehead.
Shivaay : She looks like you Anika,  see I got cute little Anika .
Meanwhile Anika gently opened her eyes and smiled
Anika : Seems God has loved you more Shivaay. Tabhi toh you got little princess
Shivaay : Anika, god infact loves you more , that's why you got the blessing for giving birth to this princess , Meri choti see khidkithod rajkumari.
Anika : Shivaay
Pinky : Anika , thank you beta for making me dadi.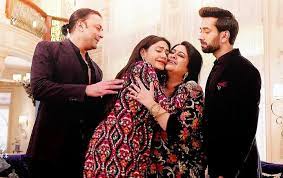 All oberois were very happy at that moment. Kapoors and Rana also wished them . But Pulkit and Rana were not there.
Naresh : Yash, where is Pulkit and Ria ?
Yash : Dad bhaiya said he has some urgent work.
Naresh : He does always, I don't understand why he is not participating in happier occassions ….
After few days , Armaan , Bhavith were ready for their engagement. All were very happy.
Swethlana : You all entertained very much for our engagement. This time Yash will sing a song and I will be dancing on that.
Sowmya : Wow badi didi's dance, I was missing this for years. I am so excited.
Gauri : Co-dancers come and rock the stage
Omkara : Gauri you made the arrangements for this ?
Gauri : Actually I arranged co-dancers and the drum artist  only, rest will be done by Swethlana and Yash .  They  will rock it , Iam sure.
Yash tooks his guitar and started singing Mainu lagan lagi
https://www.youtube.com/watch?v=7yWVrH85nX8
Tanuja was very much happy to see Yashlana singing and dancing. After that Suhani sang a sweet rhyme which was specially dedicated to Shivika's baby.
After that Armaan got engaged
They were very happy .
Bhavith also got engaged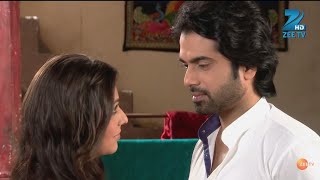 Seeing them together Uday and  Avantika smiles with teary eyes and they clapped for them.
Priveer, Rikara, Shivika, Rumya were happy for them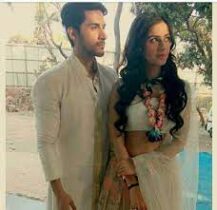 Avantika : There is a special announcement. Now Pulkit bhai and Ria bhabhi will give a romantic dance. All of our performances were shown during Yash and Sam's marriage. So now the turn is for Pulkit bhaiya and Ria bhabhi.
Yash :Bhaiya karo naa, mere liye.
Pulkit smiles and looked Ria.
They danced romantically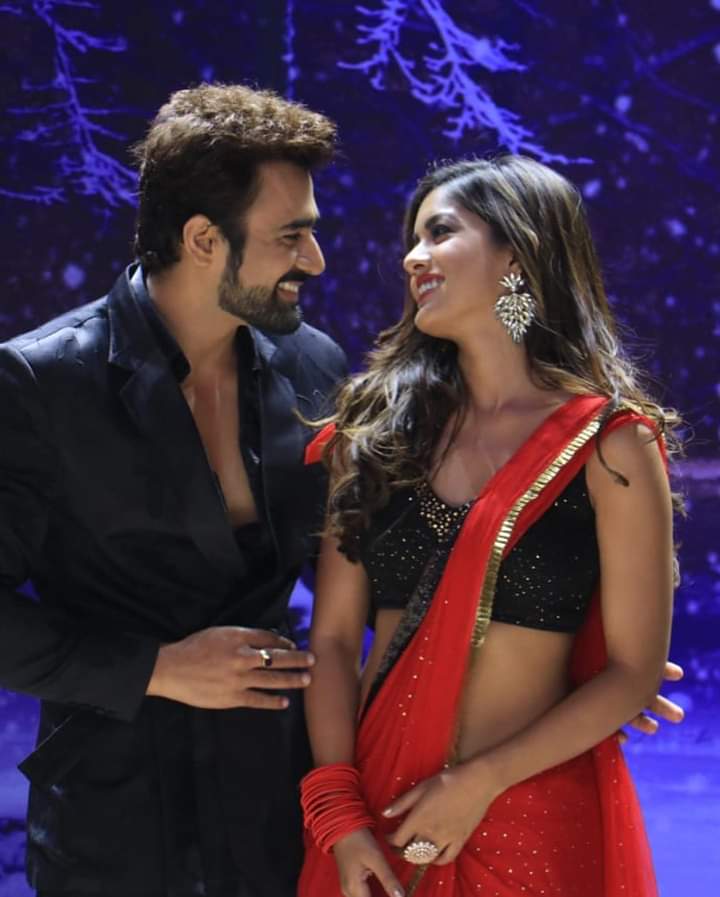 https://www.youtube.com/watch?v=In4vC89WAqw
After all those cheerful moments now the biggest moment awaiting for every one was Yashlana wedding. As per Yash's pyshique condition certain rituals were less, so they had a simple wedding. Bruno presented a beautiful greeting card designed by Suhani for Yashlana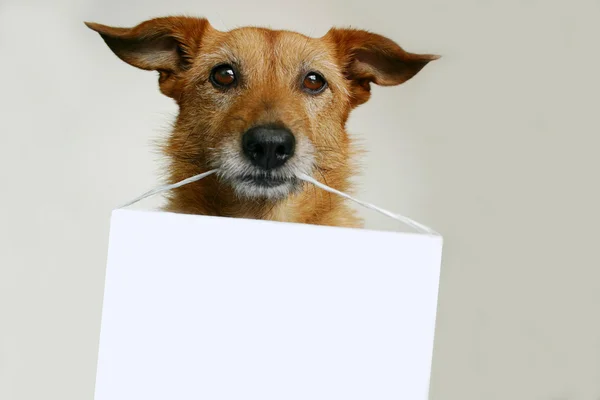 Swethlana was dressed up beautiful by her sisters Archu and Sumo
Yash was also dressed up much elegant by his brother and his friends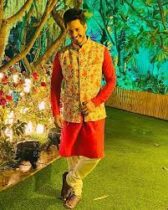 Both looked each other and smiled . Both of them got married.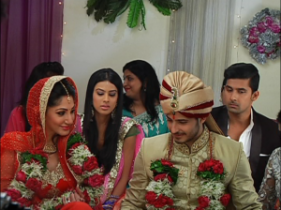 Suhani : Yeh!! Mumma and Paapa got married , yeh!!!!!
Yashlana smiled and made Suhani to sit at their lap .
Tanuja's eyes went teary …
Tanuja : Yash, now you have to hold her hand forever. Swethlana is now your wife.
She was crying continuously, Suhani rise up from Yashlana's lap and went near her.
Suhani : You are crying because I sat at Mumma- Paapa's lap naa ? Sorry, but I swear this time I wasn't adamant for it . Only Paapa and Mumma made me to sit there. I am sorry, if you keeps crying then I will feel bad Dadi.
Tanuja hugged her tightly and kissed on her forehead.
Tanuja : You don't need to say sorry beta. You are their daughter and you can sit at their lap.
Suhani wiped her tears
Suhani : Dadi , I will look Mumma very well. I won't do any sort of fun, promise.
Tanuja : I know beta, because you are my good grand daughter.
Swethlana watched them emotionally, Yash holded her hand , they looked each other and smiled.
After the wedding , Yashlana got blessings from every one. Then was the most painful moment for Swethlana to rend good bye to her family.
She prayed before her dad's , her chaacha- chaachi's pics and rendered flowers on them .
Sowmya and Archu rushed near her. Swethlana hugged them .
Swethlana : Tum donon kee bahut yaad aayegi mujhe .
Sowmya : Badi di, I will miss you a lot. You always takes me to temple during my birthdays.
Swethlana : Angel, Nothing will change , next time also I will take you to temple. And now you have to be very much responsible also. Rudra has find a job and after Archu's wedding, yours also need to happen Sumo.
Sowmya : I know didi, But I will miss our trio moment a lot.
Archana : Di, I got your love very much late. But you are leaving me so soon.
Swethlana : You should take care off our Angel . I am not leaving , it's a part of life. And we all can come and meet each other whenever we wish. Maa..
Tanuja : I won't say anything Swethlana, because you have maturity and knowledge beyond of your age. I know beti for you it's not easy, but I am sure you will handle all realtionships well . I am sorry for telling all those about Suhani and you both that day.
Swethlana : You was concerned for me , I can understand that. Trust me Maa, happiness won't come so easily, we need to struggle for it . But after when we get it truely those things will be the best for us.
Tanuja ; Swethlana , Yash is so good and I know he will look after you much well. You both should never break each other's trust whatever happens in between you.
Yash : Sam, we need to leave. Bye Maa, bye Archu, bye Sowmya.
On the other hand Uday and Avantika were returing to their homes
Avantika ; Bhai one minute, stop the car
Uday : What happened ?
Avantika : Bhai at that flower shop, Sara
Uday : What ?
Uday and Avantika goes there.
Sara ; Hello Uday, tell me which type of flower you wants ?
Uday : What's this ?
Sara ; I am working in this flower shop for part time, Uday. I have started establishing myself.
Avantika smiles