TROUBLESOME LIVES AND UNENDING LOVE TALES – PART 34
Yashlana with Suhani goes for an outing. Suhani felt much good while playing at the park.
Yashlana gets a relief of mind while seeing her happy.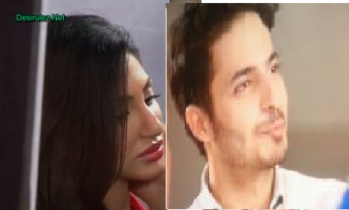 Swethlana : Yash did you talk with Pulkit bhaiya ?
Yash : He will be arriving soon . I hope he will understand our feelings and won't ask for Suhani.
Swethlana : Hope Ria bhabhi and Pulkit bhaiya sort out all issues.
Yash : Any ways the main fear of our life has been gone now. I don't want to think about Harsh bhaiya's deeds. He got the punishment .
Swethlana : That's true Yash. Suhani is feeling so much happier today. See
Yash : Mmmh…..And what about you ?
Swethlana : I am happy Yash.
Yash : Sam , I haven't done anything for you . Though we got engaged every girl wants at least this moment from her future hubby. So I am going to do it now.
Yash slowly bend at his knees.
Yash :Aaah
Swethlana : Yash!!! Why you are doing this ? It is giving pain to you. I will hold you, please get up.
Yash : Sam , relax…..I am okay. Please allow me ….
Swethlana : Yash!!
Yash : Dear Swethlana Kapoor, The day when you entered at the college campus my eyes caught your sizzling smile. I used to hide and watch you . One day you caught me and asked why I was doing that . And I replied I have lost in you. You smiled and walked away. After that days passed and finally we broke the silence and became good friends. Slowly we developed feelings for each other. But destiny again separated us. Infact I kept myself from you far away. I use to have dare dreams that you was trapped some where and I feared much about you. But didn't took a step to meet you directly. But our longing hearts were capable of realizing our emotions and that's why we united again and you accepted me the way I am without any regrets . Our families who were uncapable of healing our pains long ago became one and now they cares so much and see we got engaged. But we got very less moments to spend quality time with each other. I have extended my hand before you . Now I want your consent of approval from your lips for the thing which I am going to ask now
Will you marry me, Swethlana ?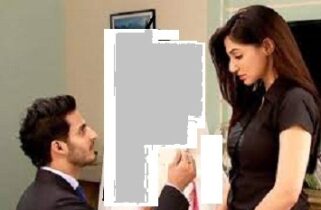 Swethlana's eyes went teary
Yash : I asked you something and hope you won't deny it.
Swethlana : You know my heart is full of you, Yash. Then why ?
Yash ; I want to hear it from you, Sam.
Swethlana : It's always Yes from me Yash. I am waiting for that moment when you will call me as Mrs. Yash.
Yash : Sam
They both hug each other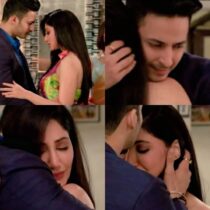 Yash kisses at her forehead
Yash ; Now no more tears on your eyes. I will try to make your each day as happier. It's my promise.
Swethlana : I will also try to make you happier always, Yash.
Suhani comes there .
Suhani : Paapa, Mumma stay like these as smling. You both look so cute together. Let me take a click of yours. Give your phone Paapa
Yash : Yeah one minute
Yash gives phone to her. Suhani takes pic of Yashlana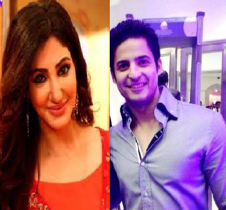 Three of them spend some time together.
AT OBEROI PRODUCTION STUDIO
Gauri ; Maanav, Archana- Congrats our serial is almost done. See now channel has started telecasting it.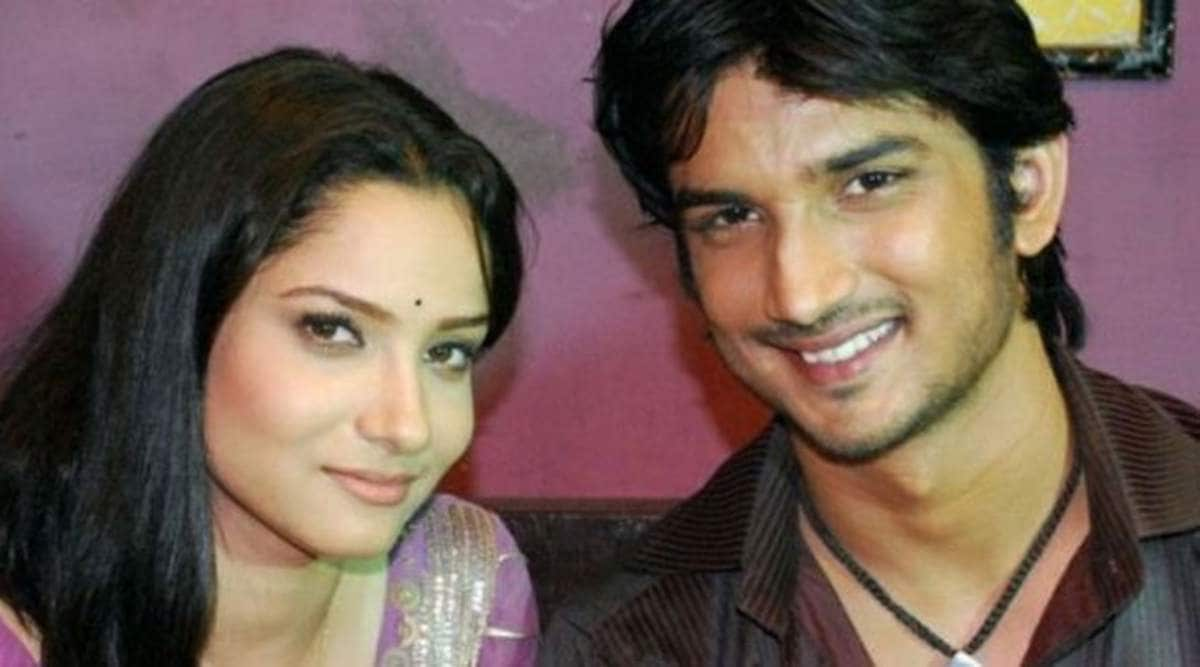 Maanav : That's a good news.
Gauri : I hope we gets good response so that we can continue with this.
Archana : Where is Om, Gauri ?
Gauri : Omkaraji's mind is confused after Paapa's arrival. He is not talking to Paapa.
Maanav : But how long he can be like that ? You have to find a solution for this.
Gauri : I am trying . Let's hope they will talk with each other.
Archana : Why don't you plan a surprise to bring them close together ?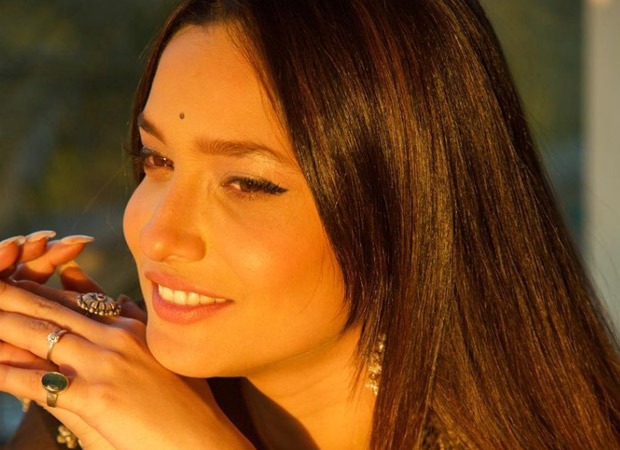 Gauri : I haven't think about that. Glad that you told me. I will talk with Anika bhabhi and Rudra devar ji.. May be they can suggest some idea.
Archana : Gauri mmh….Actually we both need leave at after noon.
Gauri : Why ? Anything special ?
Maanav : Tanuja Aunty has told us to meet me and Archu together. She wants to say something important.
Gauri : I see, that's why Archana's cheeks are so much blushing today.
Archana : Gauri, nothing like that.
Gauri : Areey, arrey…..I was just joking. Ok you both can leave after the next shot.
Maanav : Thanks Gauri.
SCENE SHIFTS TO A BOUTIQUE
Archana is dressed up in a yellow salwar -suit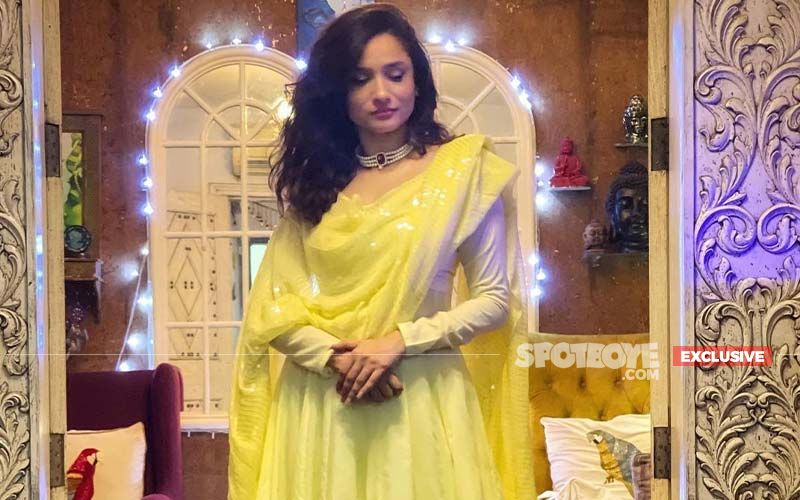 Maanav : You looks so gorgeous at this attire Archu. I was longing to gift you something special. As salary was credited in my account I bought this one for you .
Archana : Maanav this is so costly. You should have saved money, why you bought it ?
Maanav : Archu, I want you looks so special at each moment. And this is just a small piece of my attempt to make you like that. I told the designer to make it as beautiful for my Archu. And what I expect you looks more prettier than that.
Archana : Bas bas bas……
Maanav hold Archu and pointed his finger at mirror
Maanav : See how my sweet heart is looking so much beautiful
Archana : Of course She got the most glamorous guy with her, Then always she can be beautiful.
Maanav : I feels we both are dancing together. That day will also come when we will get awards for our work and the whole audience will give applause for our dance .
Archana ; That will be one of the best moment of our life.
They both imagines a dance sequence
https://www.youtube.com/watch?v=JzBBpiFcTyg
AT BHAVYA'S HOME
Bhavya opens the door and gets excited to see her parents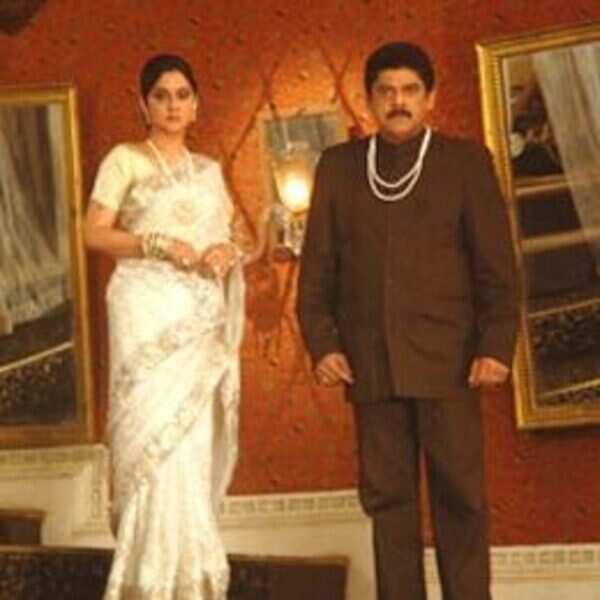 Bhavya : Mom, Paapa
Hitesh : Bhavya tumne mujhe Paapa bulaya
Bhavya : Haan. After my Paapa's demise it was you who supported my Mom. Though you both loved during college days due to family pressure my Mom married my Paapa. Then after marriage slowly she started loving him and she has told the truth to me and Paapa also. You stayed as single for years and remained as our good family friend. You never forced yourself on you. First love is always special. After marriage my Mom was loyal to my Paapa. She never broke his trust. That day when my engagement broken Paapa committed suicide and I became a stubborn police officer. I didn't cared about my Mom's heart's pain. At her lonliness you show concern and finally you asked me if I can agree for a remarriage of my Mom ? That time I was in anger and I misunderstood everything. I told Yes in anger and right after your marriage I felt all are cheating me. That's why I asked you both to leave from this home. But now I realize my mistake and I value your relationship.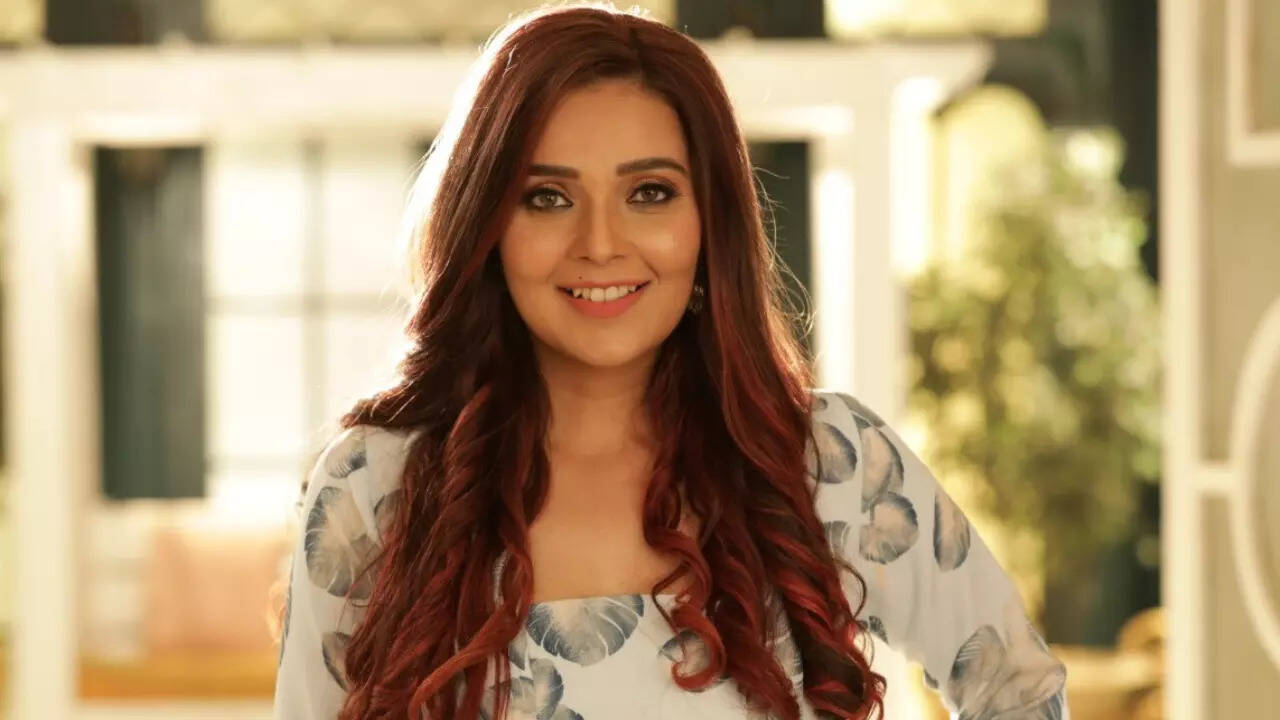 Vasundhara : You are saying it from heart naa , Bhavya have you forgiven me ?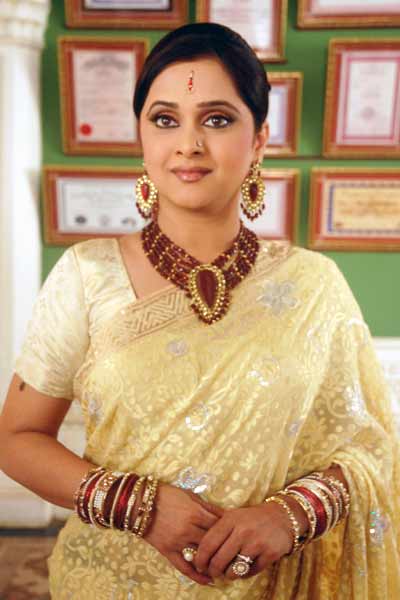 Bhavya : Actually I am sorry for everything. In hurry and anger my mind was not working. Now things are clear and I am happy to welcome my Paapa and Mom.
AT KAPOOR HOUSE
Tanuja : Lo Amith, They have arrived.
Maanav : Hi Amith
Archana : So nice to see you here
Amith : Hi Archana & Maanav. Actually I came here to seek a help from you three.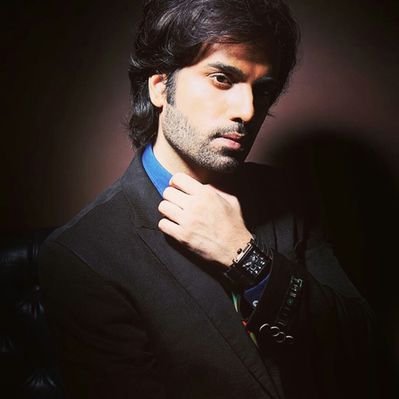 Maanav : Help, kaisa help ?
Amith : Maanav , I lost my mom when I was a kid. After that my Dad and his music was everything to me. Actually today I am going with my Dad as Ladke waale to Bhavya's house for fixing our alliance. My Dad suggested at these auspicious occassion we both should not go alone. Bhavya has no sister. So if Archana stand with Bhavya she will feel better. And If Maanav stays with me then as a friend I will feel good. Tanuja ji always considered me as her son. So she agreed to accompany me. But I am waiting for you both . I hope I am not wrong .
Archana : Not at all Amith. It's a pleasure. Maanav you offered me new dress and see our first trip is to make everything as good for our friends. I am ready, I will stay with Bhavya and also will make her to look more beautiful so that you will not take eyes from him.
Amith : Thanks Archana
Maanav : Amith there is no need of any formalities in between us. Anytime we are ready to help you. We all became friends and we will never break that friendship. By the by Uday and Avanthika are also your friends, why you didn't called them ?
Amith ; They are busy and after Tej Sir's arrival Oberoi family needs time for building up relationships to a new level. So I didn't troubled any of them. Ranveer is at an encounter spot. So duty is first for him.
Maanav : Yeah, we already got leave at after noon. So it's fixed. We are going.
Tanuja : Seems god is showing happiness to our doors , First Yash and Swethlana got engaged. Now Amith and Bhavya. I feels much happier for much children. Like these all my children get happier life with their life partners . After that I can also leave.
Archana : Matlab
Tanuja : Your Bade Paapa will be waiting for me Archu, I have became old. Just all of my daughters get married after that I will leave.
Archana : Badi maa , You tell bade paapa to wait there. You are not going now. You have to be with us and you should play with your grand children. Do you understand ?
Tanuja : Okay, I will tell him. Let's go
Archana : Where is Angel ?
Tanuja : Rudra is attending an interview today. She is with him.
Maanav : I see, I hope he also get a good job.
Amith : Let's leave guys. Paapa is waiting for us at the music studio. We will pick him and straightly go to Bhavya's home
Maanav : Okay.
AT RANA GUEST HOUSE
Pulkit and Ria arrives.
Naresh : Beta how was your journey ?
Pulkit : Why are you asking these kind of question ? Paapa we came here for Yash and Swethlana's marriage. After that I will go abroad back.
Ria : I have applied to work at Mumbai company . So I won't be going there.
Naresh : That means you both will stay away from each other . Tum log ek baar Suhani ko dekho
Pulkit : Suhani is Yash's daughter. We all did mistake by leaving him alone . I am ambitious and business minded, but not that much rude to snatch some one's daughter.
Ria : I also agree with him at this thing only. Apart from that we don't have any relationship as a husband and wife. He loves business only.
Pulkit : You can make view on your thoughts, I don't mind
Both of them goes inside to separate rooms.