TROUBLESOME LIVES AND UNENDING LOVE TALES – PART 31
AT UDAY'S HOME
Uday and Avantika sees Sara holding flowers
Uday : Sara
Sara : Hello Uday , these are for you.
Avanthika ; Mmh…Hi Sara, I am Avanthika
Sara : Oh Hi Avanthika , Nice to meet you. Actually your red dress with me
Avanthika : It's okay. Bhai has gifted you and now it's yours.
Sara : Thanks. After long days finally I am able to reach my college . And this day I felt like I am a  fresher who is going to college and this happend because of you Uday. That's why I came to thank you . Please accept these flowers from your friend .
Uday takes the flowers and he gives a cute smile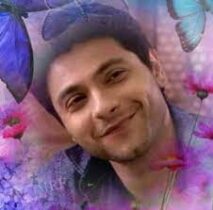 Sara feels butterflies were flying besides him . She imagines herself and Uday in a fantasy world at which they were dancing together.
Pehala nasha plays…
Avanthika ; Sara, Hey Sara
Sara : Haan
Avanthika : Seems you were dreaming some one
Uday : Obviously
Sara [thought ] : Oh My God! He is a pshychartist. He will find it quickly what I was feeling. What have you done Sara?
Uday : Obviously she will be dreaming her day at the colourful campus. It's so good to live in college days. It won't come back. Hey naa ?
Sara : Yeah …Mmh…I think I should leave…
Uday : Wait we will drop you.
Avanthika : Haan waise bhi today we both are going for an outing.
Sara : Why ? Today anything special ?
Avanthika : Actually today is Bruno's birthday. We use to celebrate it well and we are going to buy his favourite chocolates
Sara :What ? Bruno eats chocolates ??
Uday : Bruno is unbelievable yaar. He likes the normal pet food and at the same time he tries every varities of chocolate which we both use to have.
Sara ; So cool , by the way where is he ?
Uday ; He is in dadi's room
Sara : Uday I haven't met your dadi .
Uday ; Sara, Dadi is like a kid. She is an alzheimers patient. So she don't remember all things, but few incidents is still in her memory. She is at the bed for the past 2 years. We have appointed a home nurse . At our absence she takes care of dadi.
Sara ; Oh I see. I am sorry.
Avanthika : It's okay. Chalo milwate hein dadi se
They went to Dadi's room
Uday : Dadi
He hugged her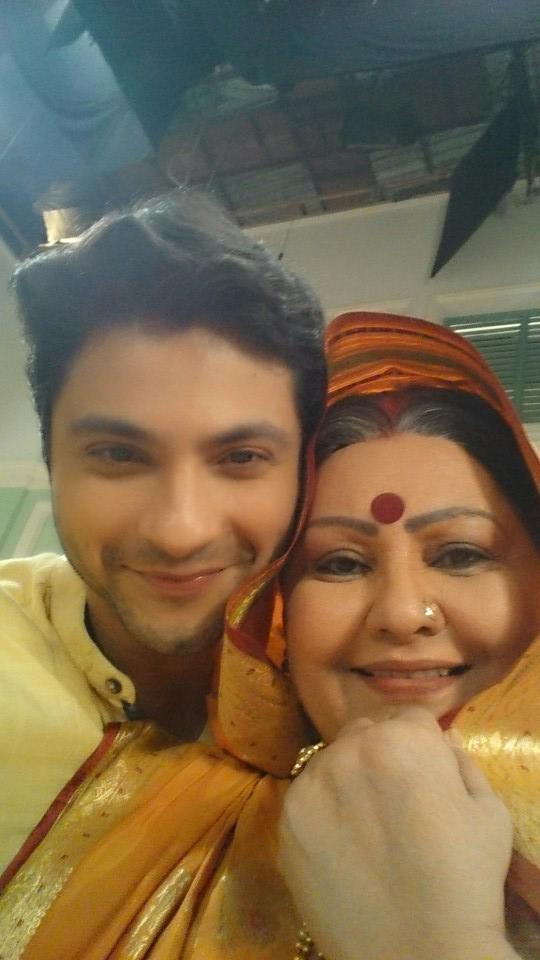 Sara : Dadaji toh nahi hein, Phir dadi
Avanthika : That's what bhai told Sara. She believes Dadaji will come back one day.
Dadi : Yeh kaun hein Avanthika ?
Avanthika : She is bhai's friend , Sara
Dadi : Haaye Raam !! Uday you bought girl friend here. If your dadaji gets to know this you don't know what will he do
Uday : What will he do ? By the way let me remind you dadi , you and dadaji's were a love marriage
Dadi : Chup!! Kuch bhi, woh kya sochegi ?
Uday : Is it ? See that wall pic ? My dadi is blushing there
Dadi : Uday beta tum bhi naa
She hugged her and cries
Uday : Kya hua dadi ?
Dadi : Tumhare dadaji aayenge naa ?
Avanthika : Aayenge dadi , abb aap thodi der so jaayiye
Uday : Haan dadi. Aap so jaayiye, Aapko rest chahiye
Dadi nods her head and slowly she falls asleep.
Sara feels sad for dadi.
Uday : Yeh toh roz hota hein.
Sara : Doctor you won't feel pain ?
Uday smiles
Uday : Let's go guys
He walks
Avanthika : Bhai is always like this. Just a moment before I burst out my pain to my bhai and he consolled me a lot. But bhai's inner pain is like the unending waves of ocean. But bhai never lose hope and that's what makes him so special Sara. With this hope he is healing pain of so many hearts and so many people are getting back to their normal lives.
Sara : You are so lucky to have a brother like Doctor Uday.
AT KAPOOR HOUSE 
Archana : Di,now you have to be very careful.
Swethlana : Archu I thought all problems have been solved. But it's like unending puzzle. I am much tensed for Suhani.
Archana : Now  Harsh will again try to snatch Suhani from you.
Swethlana : Please don't say so. I can't believe this . Why he became like that ? What he wants actually ? If he wants Suhani then he should have directly met Yash's family . But like a criminal why he kidnapped her ?
Archana ; Di please don't take stress. You have just recovered from the biggest pain. And please don't over think
Swethlana ; Yeah you are right.
Mean while Archu gets a phone call from Manjusha
Manjusha : Archu please save me
Archana : Bhabhi what happened to you ?
Manjusha : I am in city hospital. I came here for a check up and get to know that I am pregnant. Vinod doesn't wants this baby. So he has told me to accept abortion. He is in the parking area and waiting for my arrival . I can't tell truth to Vinod because his decision is final and if I won't agree to this then ….
Phone cuts in middle as Manjusha screams .
Archana : Hello Bhabhi…bhabhi
Swethlana : What happened Archu ?