TROUBLESOME LIVES AND UNENDING LOVE TALES – PART 28
AT UDAY'S HOME 
Sara : Uday, Uday !!
Uday : Yeah
Sara : Seems you lost somewhere.
Uday : Actually you looks super good in this dress.
Sara :You were stalking me, Doctor !!
Uday : Not so. Just that I never seen my sister wearing this dress. Long back I bought it for her. She said she will wear it on any special occassion.
Sara : Oops!! So what I did is wrong.
Uday : Let it be there. I will tell Avantika , she don't mind. Okay
Sara : Once I get back will certainly return it.
Uday : No ways. This is yours now. Think that this is a gift from your friend. Now it's fine
Sara : Okay
Uday : Sit there
Sara : Woh
Uday : Sara you are my friend. So there is no over thinking,hesitation . Be casual.
Sara nods her head and sits at the sofa. Uday also sits near her.
Uday : Sara and Uday are friends now- Why don't we name our friend bonding ?
Sara : I didn't get you
Uday :Arrey this is trending now. Usually couples used to name for example Shiv and Rani  then it could be like ShivAni pairing .
Sara : But we are not couples naa ?
Uday : But buddies toh hein , so I use to made name with my Bruno also, BRUDAY
Sara laughs
Sara : It's so funny- Hriday ke baare mein suna hein , Uday bhi suna hein. But Bruday- yeh kaisa naming hein ?
Bruno barks
Uday : Dekha Bruno ko pasand nahi jab koi uss pe joke kare
Sara : Okay , I understand, phir bhi
Uday : Iss mein kya hein Hum dono buddies ke pairing honge SUDAY – Arrey iss mein N missing hein naa ?
Sara : Kya aap dosti kee chutti karogi? Sunday dekar, Mein batawoon ?
Uday : Yeah
Sara : I think SADA will suit us.
Uday ; Nice, But Y missing hein
Sara : Y ki hogi Chutti , SADA is best.
Uday : Okay yaar. Agree with you Hey naa Bruno
Bruno comes near SADA and gives it's hand. They gives shake hand to Bruno
Sara : Bruno ko naam bahut pasand aaye
Uday ; Milk shake for us . It's my preparation. So don't know how it could be ?
Sara : Doctor knows to make milk shake also ?
Uday : Why ? You think doctor can only give injections and medicines ?
Sara smiles
Uday : Actually what I did is just for making you to feel relaxed. Sara I think after long time you have smiled whole heartedly.
Sara : True Uday. I was almost lost my hope in life.But after meeting you I feels that now I should not look back. I have to move forward. Hey naa
Uday : Yes.
They smiles and share an eyelock
SADA smiles and looks each other
Sanam re plays ….
Ranveer knocks the door.
Uday : Hello Ranveer
Ranveer : Uday, so this is Sara.
Uday : Meet Senior Inspector Ranweer Singh Randawah – he is one of my friend.
Sara : Hello Sir.
Ranveer : Sara you should have reported all things earlier to the police.
Sara : Sir, I was in a house arrest. Phoopha tortured me a lot , they blocked my studies, I am actually on the final year of B.Com . They threatened my Ammi.
Ranveer ; We have arrested your Phoopha and Phoophi and regarding Yusuf Khan – we hadn't find him. But the goons who tried to attack you both were betaed by my hands and now all are at police custody. So don't worry. I will drop you at your home. Your Ammi is waiting for you.
Sara : Thanks a lot sir.
Ranveer ; I have done my duty only. There is no need of thanking me  Sara. Toh Chale
Sara : Ji
Sara looks back
Sara : Uday please you also come with me.
Uday ; But why ?
Sara : As a friend I am inviting you to my home, Will you ?
Uday smiles
Uday : Bruno Take care of Dadi and ghar kaa bhi dhyaan rakhna . I will be back. Let's go Sara
AT KAPOOR HOUSE [ SOWMYA'S ROOM]
Sowmya was recalling her dance with Rudy . She was on the peak of happiness that unknowingly a smile came at her face.
Sumo .
Sumo turns back and finds Rudy showing Heart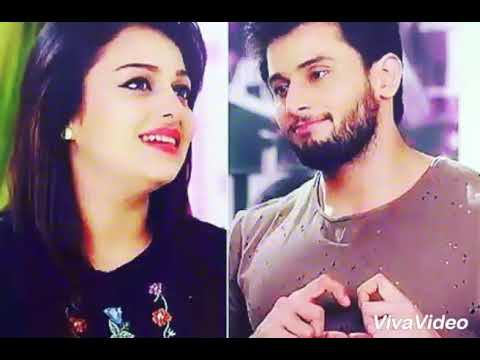 Sowmya : How can it be possible ? May be it's my dream only .
She takes the phone and feels she should make a call to Rudy.
Mein yahan hoon,Toh phir phone kyun ? Meri aankhon mein dekhke batao .
Sumo again turned back and pinched her cheeks.
Sowmya : Sacchi! Rudy is here, Rudy how you came
Rudra : Through balcony , I mean through ladder
Sowmya : What ? You put ladder and entered to my room like a thief.
Rudra : Romeo is the thief of his Love Angel's Heart. How can he miss her ?
Rudy moved near Sumo and touched her shoulders. Say that you missed me a lot my Love Angel .
Sowmya : No ways
Rudra : What ? You are lying
Sowmya :Oh Hello I am not desperate for any Road side Romeo .
Rudra : Is it ? Then I am also not desperate for any Love Angel
Sowmya : Fine
They turned their faces against each other
Rudra : Your serious mom told that now we should never fight
Sowmya : Oh really !! Shuruwat tumne kee
Rudra : No it's you
Sowmya : You
Rudra : You
" Sowmya "
Sowmya : Mar gaye, Some one is coming . Rudy hide somewhere,Just hide behind the curtain.
Tanuja ; Beta kuch huwa kya ?
Sowmya : No Maa, Aap jaayiye , I just scared of Cockroach. Now Cockraoch is hidden somewhere. Oops it's gone.
Tanuja : Are you sure ?
Somwya : Yeah Maa, please aap jaayiye , Good night.
Tanuja : Good night beta
Tanuja leaves.
Sowmya takes a deep breath and closes the door. Rudy comes behind her and when she turned her face her forhead and rudy's forehead gets collide. They share an intense eyelock. Do dil mil rahe hein plays
Rudra : Sumo do you miss me ?
Sowmya : I missed you like my heart's some where and my body is only with me. Rudy I missed you a lot
They hug each other
Rudra : I think now I should leave
Sowmya : Itni jaldi ?
Rudra : I am thief and a thief can't stay long.
Sowmya : So this theif has to be at my heart's prison.
Rudra : Then I am always ready to become the Thief, Sumo
Rudy holds her hands. I PROMISE YOU I WILL ALWAYS BE YOUR HEART'S THIEF. SO THAT I CAN YOUR HEART BEAT WHICH IS RENDERING LOVE FOR ME
Sowmya smiles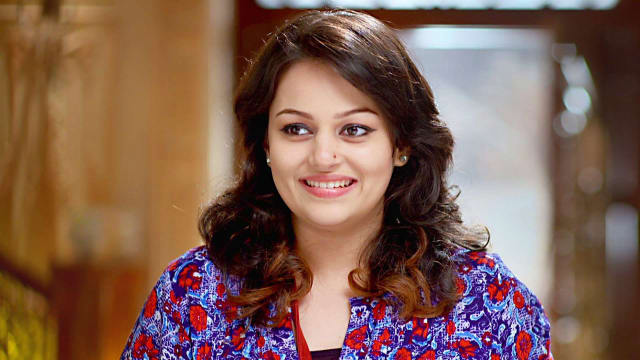 Rudra kisses at her chest . Sowmya hugs his back tightly.
Rudra : Shall I leave ?
Sowmya : But how ?
Rudra : I am the thief. I know secret ways My Juliet.
Sowmya : Romeo this moment was so special to us. I just can't tell you what I feels now
Rudra : I am staying at your heart's prison. I knows it Sumo
He walks away.
AT GUEST HOUSE 
Naresh : Yash so what are the plans ?
Yash : Paapa I didn't get you
Naresh : I am discussing about your future plans. So with Swethlana your wedding will be happening. Then you have to be more responsible.
Yash : I know Paapa.
Naresh : Beta, Tanuja Ji bought a suggestion about Suhani
Yash : Oh! So this is a strategy of you both . I have last and final word- Suhani won't go anywhere.
Naresh ; Yash but what about your life ?
Yash : Paapa let me ask you where were you last years ? You forgotten me and Harsh bhaiya just because bhaiya married without your approval. What was my mistake ? Just because I stood with bhaiya . Bhabhi passed away and that time also you didn't came and didn't allowed mom also to come. So tell me what I should do ? Have your ever thought about Harsh bhaiya ? He is been missing for years. And it was me who put reported the case. When police were asking where is your dad you know how bad I was feeling. And what's Suhani's mistake ? She is your grand daughter , Paapa.  Till now no one enquired about me and her. Now my physical state is worst and you feels sympathy for me , That's why you are back, won't you.
Naresh  : Beta dont be that much rude. We realized our mistake much later. Infact your mom was telling to go back but my ego resisted me. I realized it when Pulkit got busy in job, we were like care takers of his home. His wife who is an NRI won't understands the value of relationship. They both are living separately . I won't lie that I expected a lot from Pulkit . He became a business icon and he is busy in gaining money and money. He never looked back his family. It's been years and they don't have any children.Ria has demanded a divorce now.
Yash : Paapa you didn't told this to me ? Why Paapa ?
Naresh : By separating my sons I actually did big mistake. But now I have to clear it. Can you do me a favor ?
Yash : Paapa your word is my command. Tell me what I should do ?
Naresh : Then give Suhani to Pulkit and Ria. They will bought up her as their child. I am sure she can bring them together.
Yash : Paapa please. I can't do it. Suhani is my daughter. I will certainly try to bring back Bhabhi and Bhaiya- but this is not possible.
Naresh : Yash Do it beta.
Yash : Please no more talks on it. Please …
Yash in a hurry tries to stood up, but he fells down.
Yash , be careful.
Yash find two hands made him to rise up and it was none other than Swethlana
Swethlana : Yash I won't let you to fell down any more. These people can say any thing but we will stand together Yash.Suhani is our daughter. No one can change this.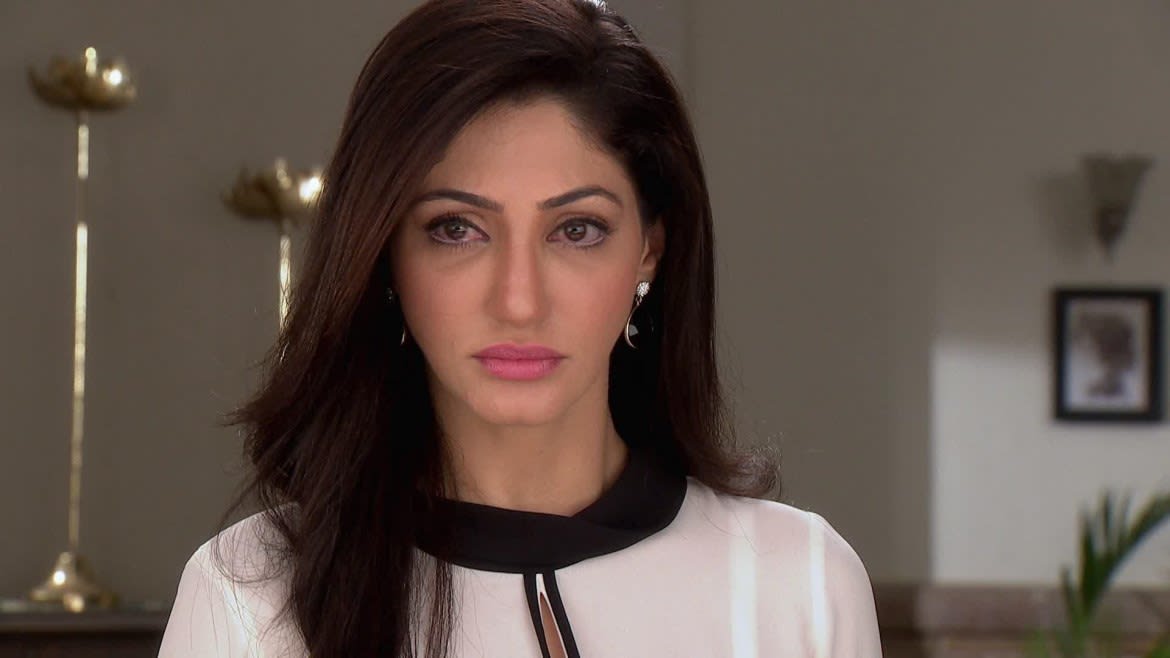 Naresh : Beti shaadi se pehale hi tumhein maa banne mein ?
Swethlana : Please Uncle. Suhani meri beti hein. Aur aap mujhse bade hein isliye mein aapki respect karti hoon. Kahin aisa naa ho kee mein gusse mein kuch kahun joh aapko bura lage, Mujhe maaf karna
Naresh goes inside.
Yash : Sam It's not so easy as we think . I thought all complications are ending in life. But
Swethlana : We will fight together. Trust me Yash.
AT OBEROI STUDIO 
Maanav : Archu we have to complete the scene. Omkara Ji and Gauri Mam will be arriving after the programme
Archana : Mujhse nahi hoga, Maanav. I can't focus
Maanav : Archu batana
Archana : Aaj mein Mehra house gayi aur wahan
Archu tells everything.
Maanav : Archu at least mujhe bula liya hota
Archana : Mein bas Paapa aur Maa kee
Maanav : I understand. Those people are mad in revenge. But Archu this time you are not alone. Your family is with you. You have good friends and they can't do anything to destroy you.
Archana : Maanav you don't know well about Bhai. I feel suspicious about bhai.
Maanav : Why ?
Archana : My Paapa- Maa's car underwent an accident and they passed away. You know what when the post mortem reports came doctor stated that both of them had inhaled carbon-dioxide . Paapa lost control over driving and car got hit.
Maanav : Carbon-dioxide !!!
Archana : The whole car was damaged and I have no proof to state this. Only the reoprt is with me. They have burned the copy of reoprt also. I kept it secretly with me in hope that at any day I can find truth.
Maanav : We should discuss with this Ranveer and Bhavya.
Archana : I am also thinking the same. Let's see
Maanav : Yeah.
AT RANVEER'S HOME 
Prinku : Ranveer I will bring juice also.
Ranveer holds Prinku and makes her to sit at his lap
Prinku : Ranveer are you mad ? Mein bacchi thodi hoon?
Ranveer : Mere liye toh hein , Abb meri pyaari bacchi paratha khaayegi
He feeds Prinku
Prinku : Bas bas bas.
Ranveer : Prinku, tum bahut cute ho
Prinku : Kya baat hein ? Aaj bahut romantic hote jaa rahe ho
Ranveer : I have bought this one to you .
He gives a box to her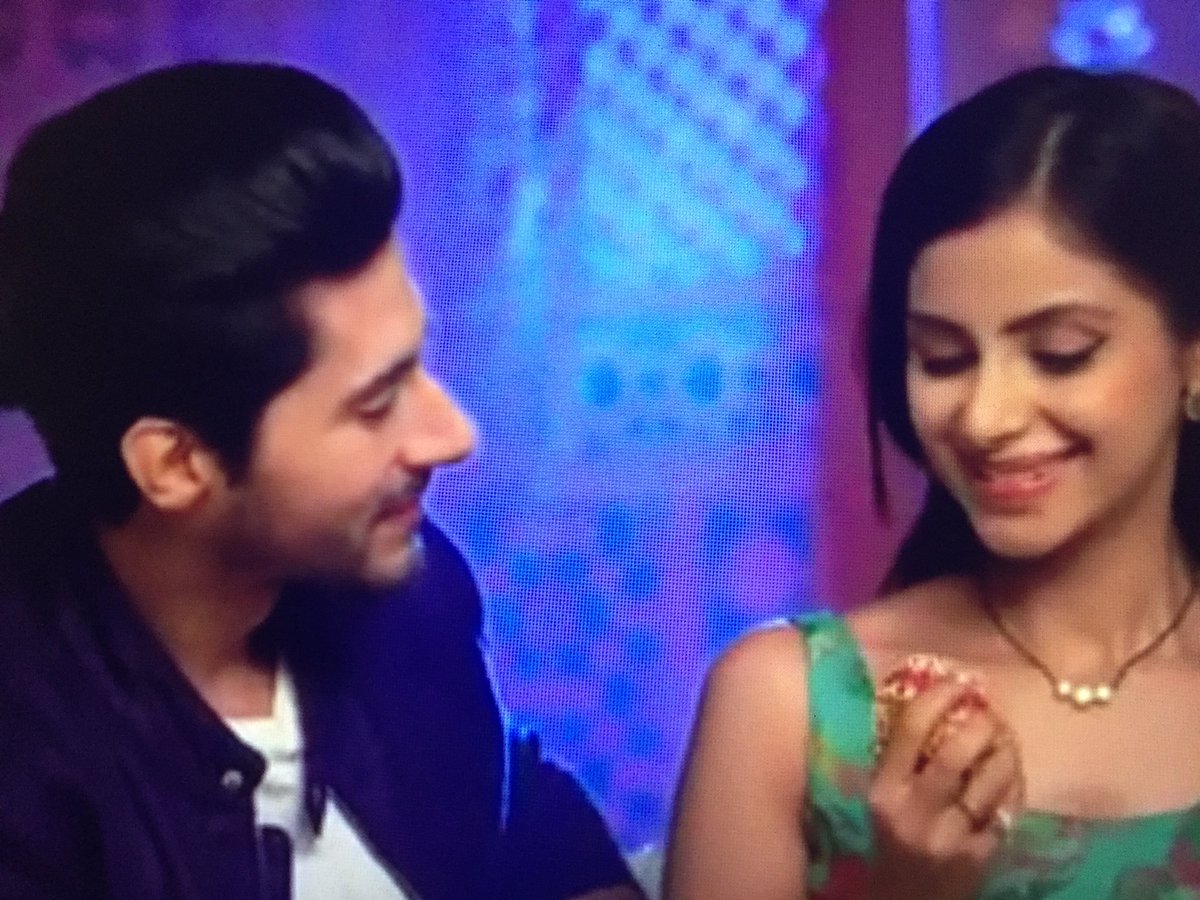 Prinku ; This is a costly necklace. Why Ranveer ?
Ranveer : You are more precious than this necklace. But I would like to see my wife wearing this at her beautiful neck. It will add more charm to her.
Prinku wears and looks in mirror.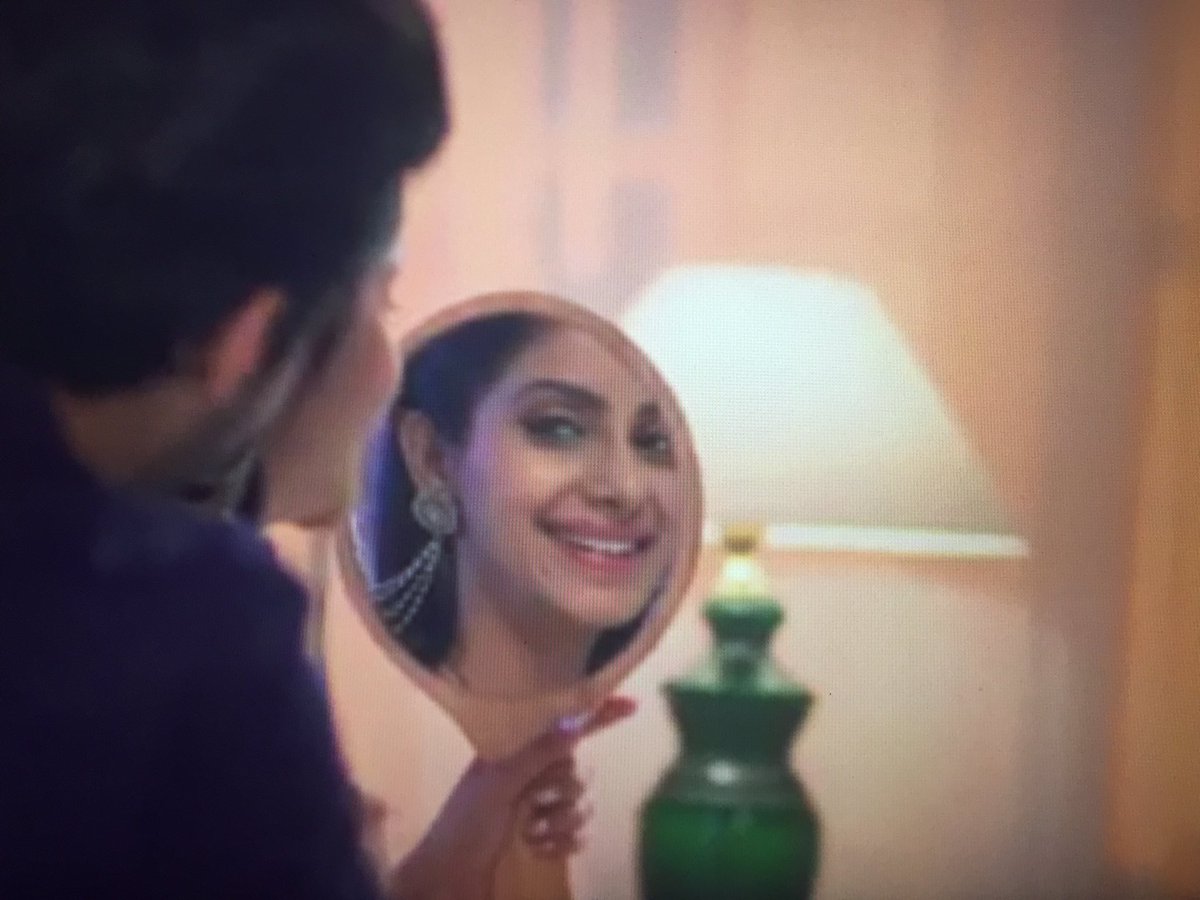 Ranveer : See what I said is right naa, you are so cute now
Prinku : Woh toh hein ,Mera khayal rakhne waale cute inspector mere saath hein toh mein aur bhi cute lagungi
Ranveer and Prinku share a romatic eyelock
https://twitter.com/zebbie0504/status/796105535191805952?s=20&t=K-XLjPfUT4wHIk5vUPQs4g
Agar tum saath ho plays….
AT SARA'S HOME 
Sara recalls the happenings of day . She looks the dress and smiles. With all those thoughts slolwy she fell asleep. She sees a dream
The dream sequence was like these
Sara : Uday you forgot that it's my birthday
Uday : Sorry Sara
Sara: How can I expect then you will give gift to me ? Doctor kahin ke., tumhein toh memory loss ho raha hein. Treatment karalo
Uday : Omg! Attitude toh dekho
Sara makes puppy faces
Uday bends at his knees and holds her hands. Dance karen SADA
Sara laughs. They dance together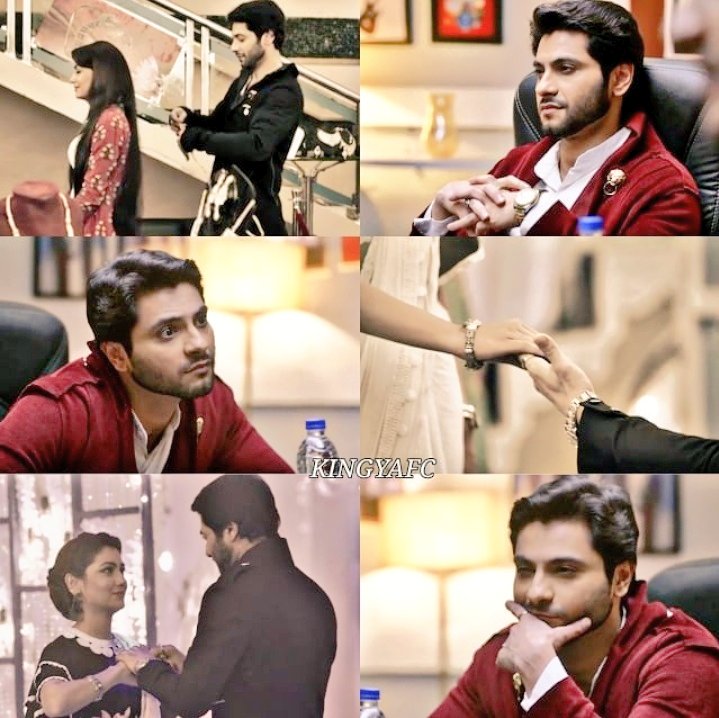 Sara wakes up from her dream
Sara's view
What's happening with me ? He is my buddy and I should never forget that. But he is so sweet guy. Infact he bought me back to my life. Is it right for me to feel whatever I watched in my dream ?
AT MEHRA HOUSE 
Manjusha : Vinod Iss baar koi galti nahi hogi naa ?
Vinod : Plan is perfect. Archu will soon be with my parents
Manjusha ; I am waiting for that moment. Chalo parents loss hone ke dukh mein hum dono do peg lagate hein
Vinod : Cheers
Manjusha : Cheers
AT OBEROI MANSION 
Pinky : Jethaniji , Kuch socha Aapne ?
Jhanvi : Pinky mera dimaag nahi chal raha hein. Tej ko chahkar bhi mein
Pinky : I think you can give a chance
Jhanvi : What ?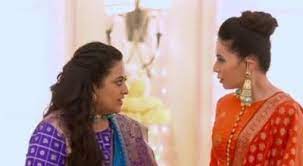 Pinky : I mean right after punishment if Jethji's mind changes and realizes his sins then we can think about bringing him back to our family.
Jhanvi : I don't know Pinky, I wish so. Because I still love him, but I hate him for his deeds.
Pinky : We can ask an opinion from Sasu maa.
Jhanvi : That's better.