TROUBLESOME LIVES AND UNENDING LOVE TALES – PART 26
NEAR UDAY'S HOME 
Uday : Sara you are here ?
Sara ; Dr. Please help me They are behind me and they will kill me.
Uday : Who Sara ?
Leave that girl to us, other wise we will break your bones
Uday and Sara turned back and find some goons looking at them.
Uday ; You guys are doing so much wrong , don't do this to a girl.
"This girl has ran away from her wedding with Yusuf Sir. What about that ? "
Uday : That marriage is happening without the consent of this girl. So I don't find a mistake as she has refused to do marriage. But running is not  a solution. "
"Aye!! Who wants to talk with you ? We want that girl alive , if she won't comes with us then we will pull her . Chal Ramu . "
Ramu comes forward and put his hand on Sara's hand. Sara screams …..No, She bites his hand, but he forcefully grabs her like a wolf and pushed her towards the gang. Before she could fall Uday holds her safely and looks her with his keen eyes.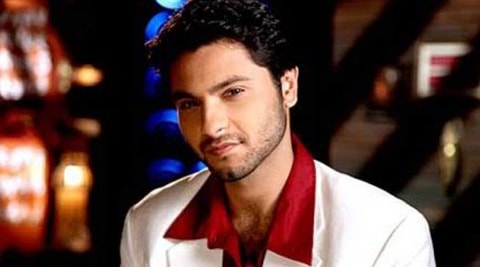 Sara stands at the corner side of road.
Uday ; Why you are standing there ?
Sara : I am scared doctor
Uday : Will you always be scared of problems that come on your way ? You expect always some one will come to save you ? Just look at the road  and find what you can have in your hand and beat them .
Sara gets stunned to hear these words from doctor. Uday starts defeating each of the goons through a fight and when one guy came across her face she looked Uday.
Uday : Sara you can beat him , you can do it.
Sara removes her sandal and slams on his face. She then picked certain stones of the side road and started throwing them on goons . Ultimately they were failed to catch her and they ran back.
Uday : See this is what I am saying. Now insted of you they have run away. Sara that day you came up with a plan of becoming fake mental illness and I denied you. That day I felt your pain but never thought about how could I help you. But today I have seen your courage infront of my eyes. I respect courageous persons and definitely I will help you.
Sara : Doctor
Uday : Doctor Uday Bhanu Chabra- that's my name
Sara : Sara Mohammed Aziz
Uday : Let's be friends, Okay ?
Sara : Yes
They shake their hands together
Uday ; Now you have conquered your fear.I think you can smile now. Laughter improves life span. Listen to a doctor's advice…Mmh?
Sara nods her head and smiles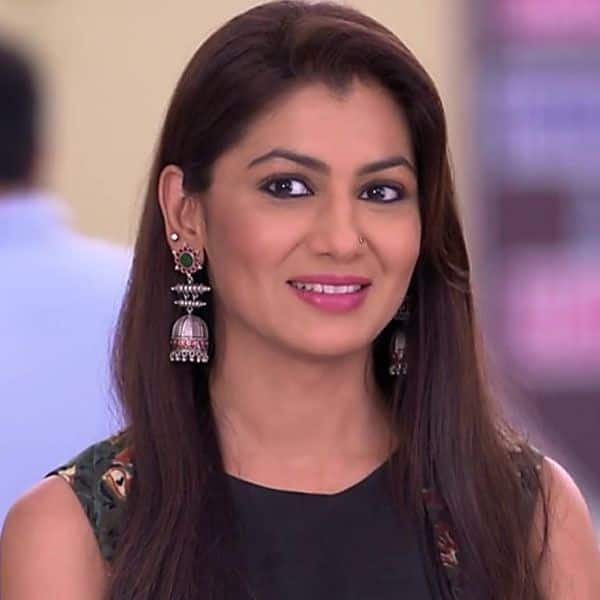 Uday ; Finally you smiled , Now you looks so good yaar
Sara : You are also so nice looking while you smiles Doctor oops Uday…..
Uday : Okay now let's discuss about the whole thing to my sister. She is a reporter and I have friends from police department too. So definitely they will find a solution.
Sara : My Ammi
Uday : Don't worry Sara. I just want to know your home's address.Please trust me. I can help you.
Sara nods her head.
Uday makes a phone call to Ranveer and explains Sara's problem.
Ranveer : Uday do one thing. Just tell her to be at your home for an hour. I will call you later.
Uday ; Yeah Ranveer
Uday : My home is  here only. Let's go.
Sara : But Uday
Uday : We are friends naa ? So as a friend I am inviting you to my home, Is that okay ?
Sara : Yeah
AT MUSIC STUDIO  OF AMITH'S DAD 
Bhavya arrives there and looks Amith. As soon as Amith looks her she turns her face.
Bhavya : I am freezed up with three options and I have to choose one.
Amith : What ?
Bhavya ; Let me complete, Option 1 : You and me have to be part ways I mean from heart. We have to brun each and every single piece of memory and has to move on. We should be strict professionals that you are a doctor and  I am a police officer. By chance if we are meeting then we should be in this two bands of doctor and officer only. There should be nothing else. You will address me as Inspector and I will address you as Doctor only. We shouldn't look back to the past 
Option 2 – Forgetting everything and giving a second chance to you. It's hardly impossible for me. But as part of humanity I can give you one chance . Prove that you are innocent and you haven't cheated me.
Option 3 – If we both can't handle ourselves as professionals even after years then let's be in two different cities. I will be applying for a Job Transfer to Bangalore. And you will never follow me , not contact me once I leaves this city. 
And now you can select which option you wants ?
Amith : You think love is just a game, Bhavya ? You are setting options and asking me to select any one.
Bhavya : I am done with heart's pain and feelings. So I have decided to take a step ahead. Amith you find me as cruel then yes I am brutally honest Amith. I can't suffer pain. You get that ?
She picks his shirt's collars and looks him intensly.
Amith : If you won't feels for me then how you came to know that I am here only ?
Bhavya : Because I know whenever you feels much down you visits your Dad's studio and use to listen his compositions.
Bhavya : Just answer me what's your option ?
Amith : I  don't know Bhavya. But if you surely want me to select one then with your permission  can I go with Option 2 ? Please Bebo
Bhavya releases Amith and stays silent for a while .
Bhavya : Fine , but only one and last chance. Your time will be upto this month end only. You have to prove that you have nothing to do with that girl. And if you failed then I will go for Option 3
Amith : Bebo
Bhavya : Bebo has dead already, that nick name which you given me has no existence at all. So don't call me as Bebo. Good bye Doctor Amith.
Bhavya leaves and Amith looks her from behind ….Mujhe chodkar joh tum jawoge Bada pachtaoge plays…..
AT MEHRA HOUSE 
Archana : Bhabhi
Manjusha : Why you came here , Archu ? Now you have joined with your family and why you have to bother about us ?
Archana :Maa and Paapa passed away today at the car accident .
Manjusha : Kaunse Maa- Baap ? Tumhare toh bahut saare Maa- Baap hein.
Archana : Bhabhi please. At least today don't talke like this. They have showered love to you and always considered you as their daughter ,not daughter in law.
Manjusha : Vinod come and see Madam Ji is giving emotional speech on your parents.
Vinod : Archana Don't think that we have forgotten everything . The property which is registered at your name by my Paapa is mine only. Not yours.
Archana : Property – which property ? Bhaiya I don't know anything.
Manjusha : Aye Archu Actress toh tu hein hee abb itni bhi drama naa kar jaise kuch pata nahi
Archana : I swear I don't know anything about it.
Vinod : Where have you hidden those papers? Archu ?
Archana : See I have nothing to do with any sort of property. I came here to express my condolence to Paapa and Mumma. Bhaiya Ho sake toh yeh flowers Paapa aur Maa ke photo ke saamne rakh deejiyega
Manjusha picks the flowers in anger and throws them to dust bin.
Archana ; Bhabhi!!
Vinod : We will not leave you so soon Archana. My revenge story has started now only. He shuts the door towards her face.
Archana gets shocked…..
AT BEACH 
Swethlana : Oh My God!! After so many days finally we are on one of our favourite place
Yash : Yeah Sam . Are you happy ?
Swethlana : I am so happy Yash. Lets take a selfie.