TROUBLESOME LIVES AND UNENDING LOVE TALES – PART 20
AT MUMBAI 
Shivomru , Ranveer with accused ones  travels to Mumbai. All are entirely silent and meanwhile Ranveer gets a phone call from Prinku.
Ranveer : Haan Prinku
Prinku : I am on the way Ranveer near the lovers park. You promised me naa today you will come and pick me ?
Ranveer : Actually I am coming Mumbai just now only. Prinku mein phir call karta hoon.
Prinku ; I know you are on duty. But try to keep promise at least once, Ranveer. That's why I thought to drive the car myself and I am coming. Okay ?
Ranveer cuts the call and looks Shivaay.
Shivaay : Ranveer don't worry. Tum station mein apne duty karne ke baad seedhe prinku ke paas jawon
Ranveer ; But bhaiya I was thinking of coming at oberoi mansion .
Shivaay ; For what ? Ranveer ? See I can handle this truth myself and believe me this time you should be with Prinku as she is alone in home.
Omkara : Shivaay is right. Tum prinku ke saath time bahut kam guzar rahe ho and one more thing. Yahan joh bhi hua uske baare mein usse batana mat.
Ranveer nods his head. After handovering all accused to Police headquarters Ranveer assigns everything to Bhavya.
AT POLICE HEAD QUARTERS,MUMBAI
Bhavya ; Ranveer Sir please go ahead. You won't show your worries before Oberois but I know that you are also feeling sad after finding the reality. Regarding the case I will handle it today Sir.
Ranveer : Bhavya tum over night kar pawogi ?
Bhavya : Why not sir ? It's part of my profession.
Ranveer : Good.
Bhavya ; Sir Priyanka  mam won't likes if you will keep face like these. Your energy is her strength.
Ranveer : Yeah I know. Just that being a COP also it's so hard naa to control emotions. Baaki log toh rote hein. Hum log jab royenge toh poochenge kaise police waale hein ?
Bhavya : Logon kaa yahi vishwas hein kee hum police waale bahut strong aur responsible hein . Tabhi toh midnight mein bhi humein calls aate hein kisi ki jaan bachane, kisi blast ko rokne aur na jaane kya – kya ?
Ranveer : Mmmh. Bhavya I am leaving. Do take care of yourself. And if any emergency arrives call me , Okay ?
Bhavya : Sure sir, Good night
Ranveer : Yeah, Good night. By the way Amith and Uday yahan ?
Bhavya ; Woh bas aise hee aaye the Sir.
Ranveer : Nice. Tumhein bhi bore nahi lagegi jab yeh donon saath mein . They have fallen asleep in that bench.
Bhavya smiles.
Bhavya : Sir should I need to wake up them ?
Ranveer : Nahi. Donon ko aadat nahi hein naa isliye so gaye honge. Mein nikalta hoon, bye.
AT LOVERS PARK 
Prinku was waiting for Ranveer. Mean while Ranveer comes behind and says Hi
Prinku : Finally Aa gaye Mr. Perfect Inspector
Ranveer : I am sorry Prinku. Woh I was busy in work
Prinku : I have heard this many a times. In fact I should say the moment when we got married right from that day I am just fed up with this statement "I was busy in work. "
Prinku makes Puppy faces and starts walking , Meanwhile her leg slips and Ranveer holds her
Ranveer ; Be careful Prinku .
Prinku looks Ranveer .
Prinku : Don't hold me Ranveer. Hamesha promise break karte ho
Ranveer : I am sorry again. If you are still feeling anger in me then better I should leave .
Ranveer turns , Prinku hugs him from behind
Prinku : I was just joking only, Ranveer. Please don't go. After log time we got some quality time to spend together.
Ranveer turns and looks Prinku.
Ranveer ; Certainly your point is valid. But what to do ? I don't know Prinku what's happening .
Prinku : Matlab
Ranveer : I can't tell you now but I …I mean
Prinku : Ranveer tum theek ho ?
Ranveer hugs Prinku tightly
Prinku : What happened Ranveer ? Tum kahin ro toh nahi rahe ho naa ? Meri aankhon mein dekho Ranveer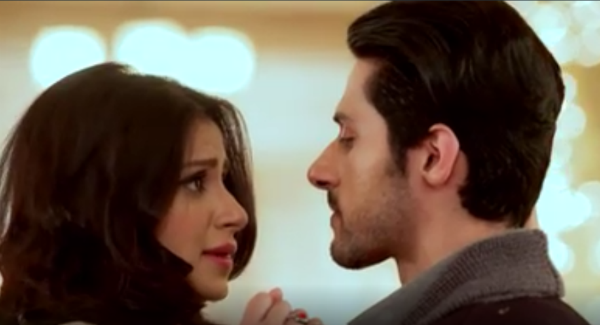 Ranveer : Mujh mein itni himmat nahi hein Prinku.
Priyanka : What ?
Ranveer : I am scared if I will break my worries before you. It will make you to feel much sad and I don't want that. Prinku I don't know whether I can get a better person than you in my life. At oberoi mansion you were treated like princess among brothers and after getting married with me you are facing so much lonliness . Mein tumhare bhaiyon ke jaise rich nahin hun and apni profession kee wajah se tumhein choti see khushiyon se bhi door rak raha hoon. I think I don't deserves your love. Again I have broken the promise and I think I should leave .
Priyanka ; What do you think about yourself, my hubby ? [Prinku keeps her hands on Ranveer's shirt ] Ranveer I am your wife , your soul. Your sorrows, happiness everything is mine too, Ranveer. Okay if you can't share what's troubling you then at least don't break our special moments by saying I am leaving. It's really painful for me . You have hurt me a lot, Ranveer by saying this. How can you ever think that you don't deserve my love ? Meri zindagi ke har subah mein tumhare chehre dekhkar udti hoon. Whenever you sleeps after the  hectic schedule of your duty you can't imagine how much peace I gets by seeing your sleeping face. Kyunki tumhein aaram bahut kam milte hein and subah tumhein jaldi udati bhi nahi. Tumhne kaha naa choti khushiyan bhi mujhe tim de nahi rahe ho. Jab tum bacche kee tarah sote ho subah toh tumhari woh masoom chehre dekhkar mein bahut muskurati hoon . Mere liye woh choti khushi sabse pyaari hein . Jab mere saath attack hua thaa tum ne mujhe bahut care kiyaa. Mujhe tumne apne dil se laga liya and uss waqt mujhe tujh mein apni Maa dikhi. Tumhein pata hein kuch ? Baat karte ho kee I don't deserve you ?
Priyanka leaves his shirt and breaks in tears. The speedy wind shed on them and Prinku's dupatta started floating in the air. Ranveer picked it and covered Prinku with dupatta. They share an eye lock.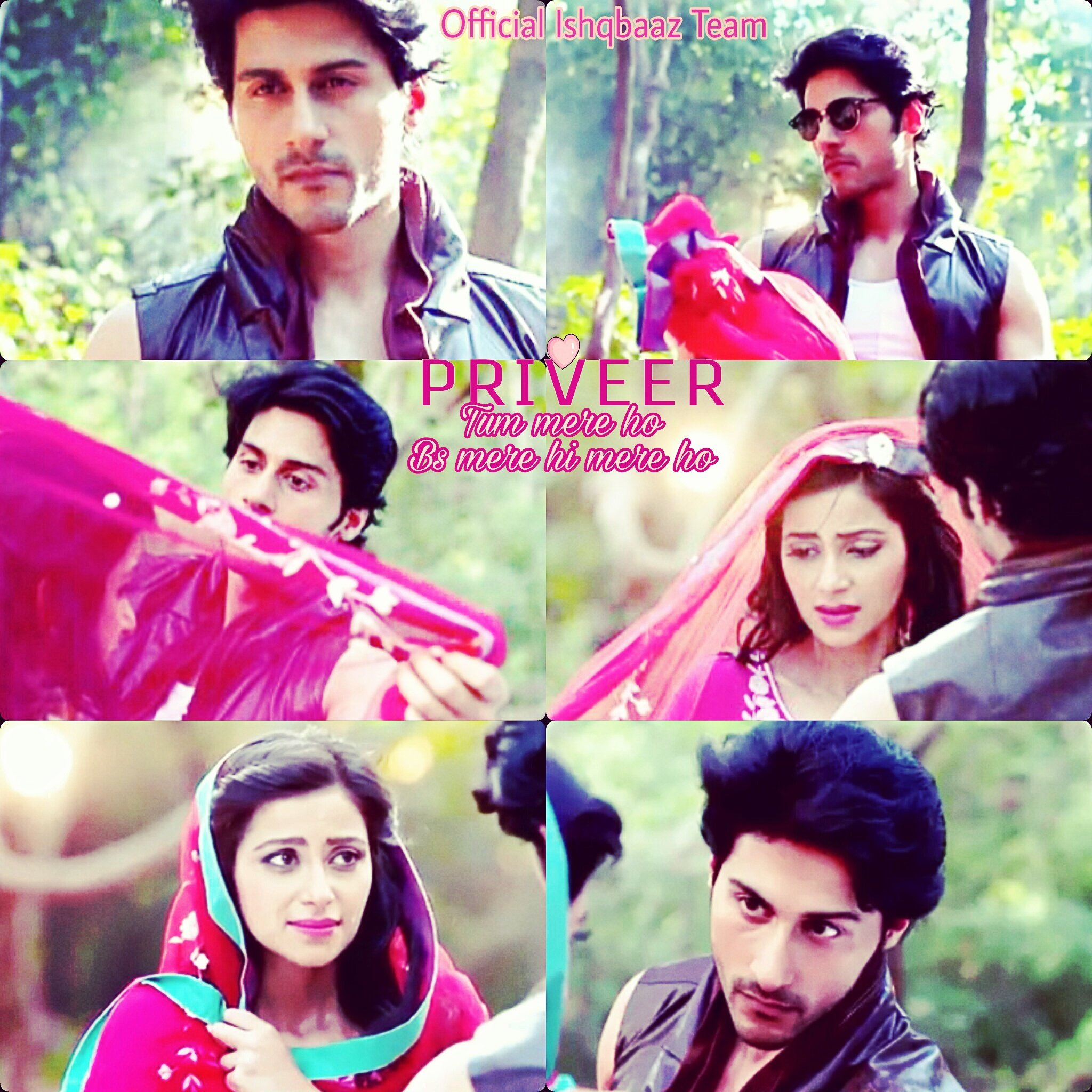 Ranveer : Prinku
Priyanka ; Ranveer , prinku touches his shoulder.
Ranveer ; Aaah
Priyanka : Kya hua ? tumhare shoulder mein chot !!
Ranveer ; Just a small scar .
Prinku starts dressing his wound .
Ranveer  : I want to say that ..Mmh
Priyanka ; I can understand your view Ranveer. Don't worry.
Ranveer and Prinku hold each other's hands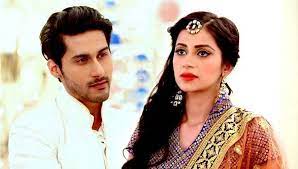 Tum mere ho bas mere ho plays…..
AT LOYOLA COLLEGE 
Sachin : Hi Shravani
Shravani : Phir se tum , Sacin I told you I am not those types of girls who likes flirting .
Sachin : OMG! Seriously you think me as a Flirt ?
Shravani ; Please mujhe apni assignments complete karna hein.
Sachin : Of course. But yeh joh tum banayi ho Iss mein amount Tally nahi hein. May I ?
Shravani nods her head. Sachin solves the accounts. Shravani looks at him
Sachin ; Shravani I know that I am good looking. But aise bhi kya dekhna yaar ?
Shravani smiles
Shravani ; Tum sudhrogi nahi  naa ?
Sachin : Woh toh iss Janam mein nahi hoga.
Baatein kuch ankahi see kuch ansuni see plays…..
AT GOA 
Jhanvi comes back and finds Tej is not there.
Jhanvi : Sakthi, Pinky Where is Tej ? And why Pinky is crying ?
Sakthi : Bhabhi please be calm and be strong. I don't know whether you can bear truth but as everything is opened now I can't hide it any more.
Jhanvi : You are scaring me Sakthi. Please batao aur Pinky kyun ro rahi hein. What happened ?
Sakthi explains everything. Jhanvi gets shattered after knowing truth. She wipes her tears and walks near Pinky.
Jhanvi : Pinky look at me
Pinky : Jethani ji
Jhanvi : How long you will cry for whatever non- sense he uttered ? Shivaay is your son and if you will keep crying like these then his strength will be broken.
Pinky : Aap hosh mein toh ho naa bhabhi ? Aapko pata hein jethji ne
Jhanvi ; Pinky I don't mind those who changes colors . I am with my family and that's the truth. Sakthi gaadi nikalo. Mujhe Tej se milna hai
Sakthi : But bhabhi
Jhanvi : Do what I say.
Sakthi : Ji
AT POLICE HEAD QUARTERS , MUMBAI 
Bhavya ; Mam aap ghar jaayiye
Jhanvi : Mujhe apne husband se milna hein.That's it.
Tej ; Kyun aayi ho ?
Jhanvi : Yaad hein aaj ke din aapko ?
Tej :Aisa kyaa khaas baat hein?
Jhanvi : Aap mujhe dekhne aaye the . Ladke waale bankar aapne mujhe propose kiya thaa. Yeh flowers bhi aapne diya thaa.
Tej looks Jhanvi .
Tej : Abb unn baaton se kya fark padega ? Mein toh hoon iss jail mein .
Jhanvi : Kyun kiya aapne yeh sab ? Shivaay hamara beta hein.
Tej : Tumhare liye hoga woh beta. But mere liye woh Enemy hein. Iss enemy ko shuru se destroy karne ke liye kyaa- kyaa karna pada yeh sirf mein jaanta hoon
Jhanvi : What do you mean ?
Tej :  Years back when Shivaay was around 12 years old I see Sakthi atking Shivaay to an unknown place. It was a chawl . He asked Shivaay to do the last rites of a woman . I wondered why Sakthi did it. Even Shivaay also asked the same why I am doing the rituals ? Yeh toh unke bete ko karna hein. Sakthi replied that you will get to know about it when you grow up. I felt suspicious on that deed. Shivaay was small and he didn't enquired about that thing. But I was not like that. From Maa I came to know the truth that Sakthi replaced the baby of Pinky. That day I ignored it because I thought Shivaay abbhi baccha hein. Yeh  kya banega bada bankar ? But unfortunately Shivaay's growth was unpredicatble. He became the leading business man of the city. College ke time se hi Shivaay business firms start kee. Mujhse raha nahi gaya. Isliye ek purani khiladi thaa mere paas. Swethlana Kapoor. Usse toh apne baap ke marne kaa gussa thaa. Uski aankhon ke saamne uske chote paapa kee death huyi. Usne dekha thaa toh uske paapa ke haath mein chaaku thaa. Swethlana kaa dard gussa bana aur woh kaafi darti bhi thee kyunki uss age mein usne dekha thaa woh sab kuch. Swethlana ko mein istemaal karna chahta thaa. But Tanuja send her for further studies at Delhi. But how can she know that Tej is keeping an eye on them ? At my instructions Swethlana was been hypnotised for years and what she became my Personal Assistant. First you thought Swethlana is creating rift in our relationship. Swethlana didn't created any sort of misunderstandings between you and me. It was me who played with her brain. I seeked a help of pshycartist for this .You know what all these times Shivaay's attention went towards family so that he can't focus at business. Kyunki woh toh Great wall of SSO hai naa ?  That's what I actually needed. First Shivaay has to leave the way so that I can make Omkara to enter this business.
Jhanvi : Tum itne gir jawoge Tej ?I didn't expected this from you.
Tej : Jhanvi use your sense. Maine hamare Om aur Rudra ke liye yeh sab kiya
Jhanvi : Apne hee pariwar ko thodke apne beton kee khushi kaise de paayenge Aap ? I really don't need you any more in life. I feels much shame to that I am your wife. I hate you Tej , I really hate you.
Jhanvi throws flowers on his face and turns her face.
Sakthi : Bhabhi
Jhanvi : Mujhe mat roko Sakthi.
Jhanvi walks away . Jag soona soona laage plays…..
On the other side Ranveer gets phone call from Sakthi
Ranveer : Ji uncle
Sakthi : Bhabhi kahin chali gayin hein . She is missing.
Ranveer : What ?