TROUBLESOME LIVES AND UNENDING LOVE TALES – PART 17
AT CITY HOSPITAL 
Pshychartist : Dr. Amith I want to show you some thing. Just see the MRI SCAN of this Patient
Amith ; Oh My God ,A micro chip !!
Pshycartist ; This has been functioning right from 2011 .
Amith : That means through this chip some one is controlling Swethlana
Pshycartist ; Exactly.
Amith : But how is it possible ? Her mom told that her daughter underwent treatement for behvaioural disorder only, this can be cured through medicines and beloved one's care. There is no need of any surgery and all. So how can a person do surgery at her brain and fix this one ?
Pshycartist : We need to discuss this with Mrs. Kapoor.
Tanuja ; No doctor. She hasn't admitted any where for a brain surgery. She don't have any sort of cerberal problem .
Bhavya : Mam please think well. May be during her college days that time she was residing in Delhi College Hostel.
Sowmya : Maa aapko yaa hein naa Didi apna final Sem exam ke baad hostel vaccate karne wali thi. Ussi time pe college ke aas paas waali ilake mein ek bomb blast hua thaa. Kaafi logon ko Life line hopsital mein laaye the, Didike sar ke peeche chot lagi thi. Uss waqtkoi central  minister Phd holders ko doctorate dene ke liye college mein aane waala thaa.
Ranveer : Delhi hein toh kuch bhi ho sakta hein, capital city of India and every time people have to be alert.
Bhavya : We got Yashvardhan's death certificate also from Life line hospital only.
Shivaay ; Toh aage kee kahani ke liye phir se Delhi chalna hai.
Omkara : Till now we all were treated Swethlana as a criminal. But fact is that some one has exploited her disease and had done surgery on her brain without any body's knowledge . He knows Swethlana is already hyper anger person and through this chip he was commanding her . This went to extremity which severly ruined her brain and mind.
Gauri : She is suffering so much pain right from almost 11 years.
Amith  : Inspector Ranveer I am also coming with you people . I want to ask the hospital authorities why they hidden these thing from patient? They have played with a patient's life . Mein uss hopsital mein kaafi doctors ko jaanta hun. Yahan par Pshychartist Dr. Udaybhanu hein and I am sure he will handle everything smoothly.
Ranveer : Yeah Dr. Amith.As you have a hold with them you can enquire from your side among the doctors itself and we will do the formal investigation.
Amith ; Done Senior Inspector Ranveer.
AT DELHI LIFE LINE HOSPITAL
Receptionist : Sir this case is so old and it's hard to find
Ranveer : We are from police department and if you deny to obey us then be ready to bear consequence. Hospital's name is Life line , but reality is you people are ruining life of people.
Receptionist : Sir please don't shout. If MD gets to know about it then I will be kicked out from my job. Sir you need to seek permission from MD for this.
Bhavya : Where is your MD ?
Receptionist : Mam, Go straight and turn right. The first room is his cabin.
Bhavya : Thanks
They reaches MD's Room
Bhavya : Excuse me We are from Mumbai police.
"Yes what can I do for you beautiful didi and Police uncle ?"
They turns the chair and finds a small girl sitting there,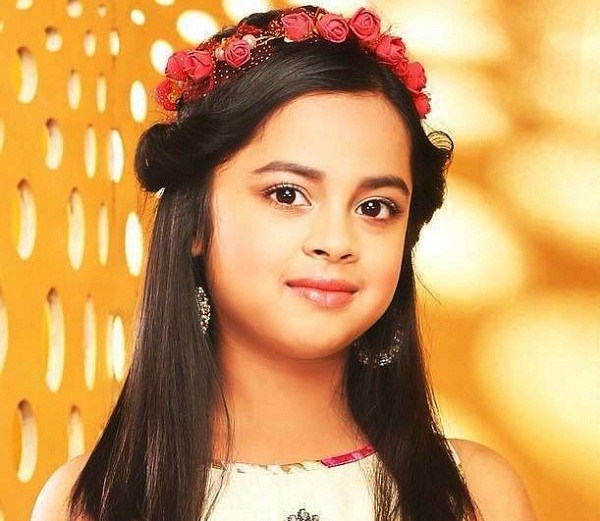 Ranveer and Bhavya laughs.
Ranveer ; Toh aap hein iss hospital kaa MD ? Naam kya hein aapka ?
"Suhani,but police uncle I am not this hopsital's MD. Woh toh mere Paapa hein. Paapa iss waqt hopsital ke kids ward mein hein . Woh aate hi honge.
Bhavya : Kyaa hum tab tak yahan baith sakte hein ?
Suhani : Haan zarur.
Ranveeer ; Thankyou Suhani .
Meanwhile Bhavya gets a mesage from Doctor Amith.
Bhavya : Dr. Amith wants my help. I need to go Sir
Ranveer : Sure, Bhavya…Please do it,
SCENE SHIFTS TO STORE ROOM
Amith : Bhavya Ji have a look at this file .
Bhavya : This is Swethlana's case history.
Amith : See she just got hit at her forehead when the blast was happening. She was running through the road and in hurry she didn't noticed the pillar of the side road and her forehead got collided there and she fell down at the spot. The blast happend at the college compound and near by area. Many people were running through road that time like what hostel warden said. They got information prior the happening. But they couldn't save all the students , teachers and whoever present those time. May be Swethlana also heard the news and to save herself from it she was running faster . She had a breathing problem if she faces a severe situation which we already witnessed . That's part of her disease behavioural disorder only. This thing also happened since was feeling suffocation and at that fraction of second she couldn't be able to see images clearly before her eyes and that's why her forehead straightly got hit at the pillar of side road. Immediately some one has brought her to hospital . And see the last few pages are not complete I mean they have torned ,may be the details were damaged and that's what we have to find out.
Bhavya : Wow Dr. Amith you had made our job much so easier.
Amith : Are you praising me or just teasing me ?
Bhavya : I am seriously complimenting you Mr. Amith
Amith : Any ways abb aage uss Surgeon ko talaash karna and enquiry karna aap logon kaa kaam hein.Mein chalta hun.
Bhavya : Dr. Amith aise kaise ? I mean you know so much doctors here and behind the hospital what all things happening here you might be slightly aware of this. So
Amith : So what ?
Bhavya : Please help us . Please…please..
Amith : Apni ego aur doubts ko sideline kar diya kyaa ?
Bhavya : See I haven't forgotten any thing.
Amith : Bebo tum abhi bhi uss pic ko lekar mujhse naaraz hein ?
Bhavya : Inspector Bhavya , that's my name, address me at that way only
Amith : Yeh Inspector tumhara surname hein kyaa ? Tumhare paapa ne jaise hee tum paida huye tabhi rakha thaa kyaa ?
Bhavya : Oh Hello Mr. Casino mind your words. Warna
Amith : Warna kyaa ?
Amith and Bhavya look each other's eyes..
They recalls a moment happened two years back when there engagement ceremony happened
https://www.youtube.com/watch?v=FuP1aJUuSP0
Saiyyara tu saiyyara plays……
Bhavya's phone rings , Both of them get back to their senses
Bhavya : Ranveer Sir is calling us
Amith : Let's go .
AT CITY HOSPITAL 
Pshycartist : How are you feeling now , Swethlana ?
Swethlana : I feels like a burden has been gone out from my head.
Pshycartist : Relax Swethlana Now you are out of threat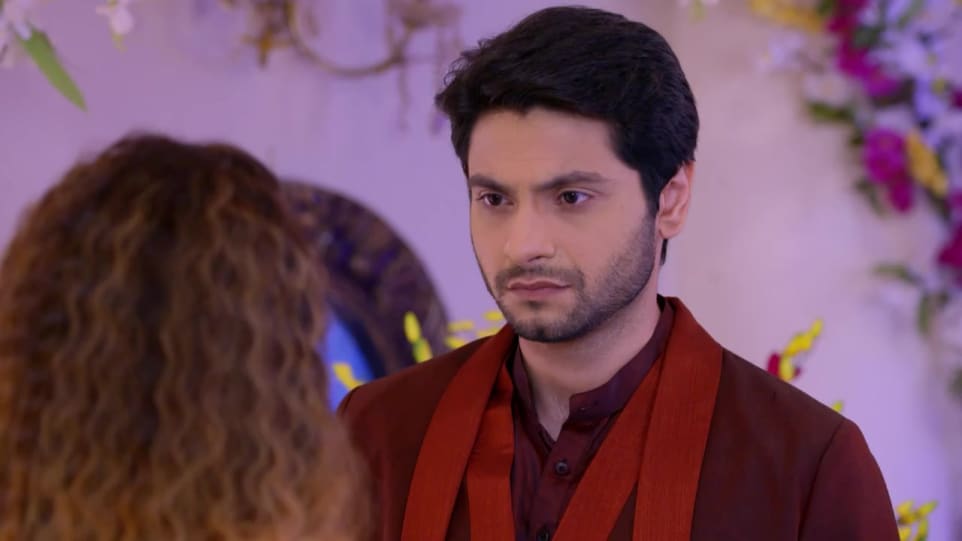 Swethlana : But doctor what had happened to me ?
Pshycartist : You don't remember anything, won't you ? Even Yash ?
Swethlana : Yash !!!
Pshycartist : Swethlana please co-operate and whatever things you remember just share it with me . Okay ?
Swethlana looks Tanuja and Sowmya
Tanuja : Dr. Uday bhanu has bought your life back beti.
Swethlana : Matlab
Uday : Nothing serious. Some one has put an unwanted thing in your brain and I have removed it. That's only. He gives  a cute smile
Swethlana : Maa sowmya
Tanuja : Jab tak tum fully recover nahi hoti Sowmya will be with you beti , don't worry.
Swethlana : Who is that girl ?
Tanuja : Hey koyi stranger
Sowmya ; Maa please, didi woh choti di hein Archana
Swethlana : Archana , Archu
Sowmya : Haan didi woh aapki Archu hein .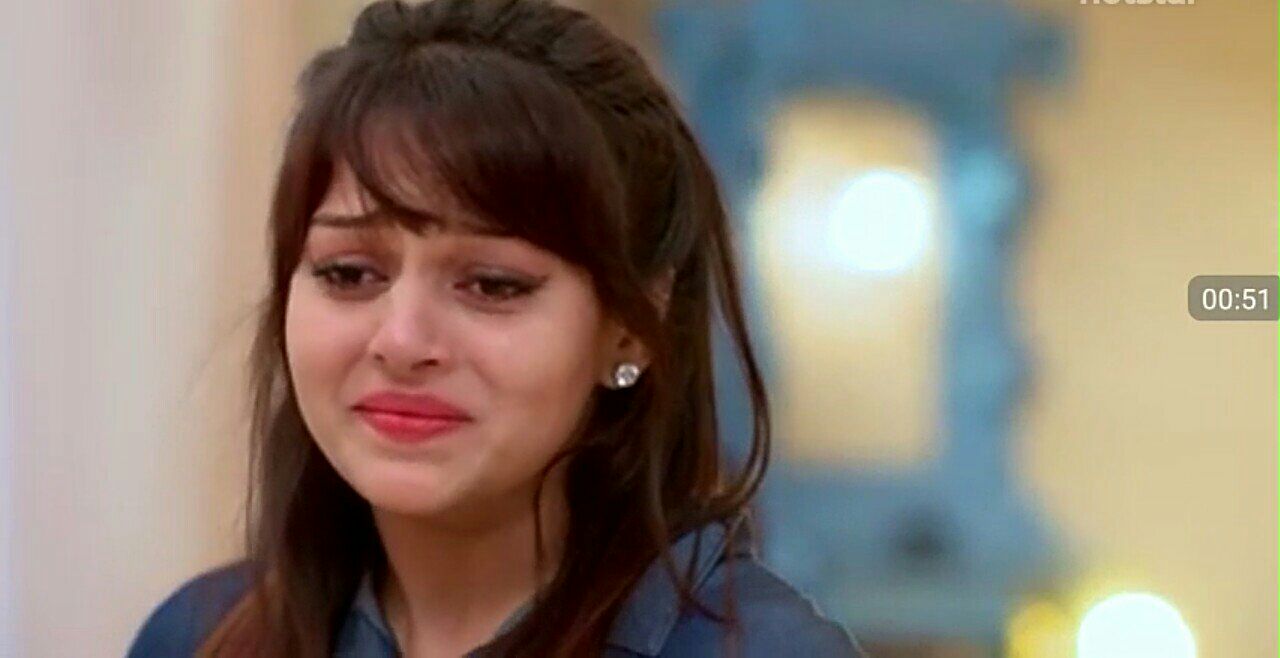 Swethlana tries to rise  up from bed quickly. She feels pain in her back head. Uday arranges pillows and makes her to lie down properly. Archana looks Swethlana and her eyes get teary.
Uday : I can understand your concern  But you are a patient and haven't recoverd fully. So please don't stress yourself and take rest.
Swethlana : I want to talk with her.
Tanuja : Swethlana !!!
Swethlana : Maa please abb aur nahi . Mein shayad zinda reh pawun yaa nahi mujhe pata nahi. Uss se pehale mujhe apni donon behanon ko saath mein dekhna hain. Phir se gale lagaana hein. Please Maa, abb aap bhi zidd chod do . Hum kyun Archu ko saza de rahe hein ? Woh hamari family kaa hein , uske paapa ne kyaa kiya abb iss se hamara kyaa lena dena . Please Maa
Tanuja stares Archana
Archana : I will leave Badi maa if you don't like my presence. My didi has wake up and now she is alright. She has accepted me and now I don't want anything.
Tanuja : How can you go like these without saying a word ?
Archana : Ji!!
Tanuja : Tumhari didi barson baad mile hein tum usse baat bhi nahi karogi ?
Archana : Badi maa !! Archana smiles with teary eyes
Tanuja : See just because my daughter has forgiven you I am allowing you to meet her. After that you should leave
Swethlana : Maa but
Tanuja : Don't interfere Swethlana . I will be back. Tum teenon behanon manawo apni story mmhh..
She walks away.
Archu rushes and goes near Swethlana.
Pshycartist : Mein bhi baahar jaata huun. Aap logon ko thodi privacy milegi.
Archana ; Didi
Sowmya : Choti di
Swethlana : Aao mere choti and angel
Three of them hug each other
Tanuja watches them from outside and smiles
Uday : Mmh…. Aapko nahi lagta kee apni stubborn attitude ko chod ke thoda bahut bachpana dikhana hein ,Jaise yeh log abhi chote bacche ban chuke hein.
Tanuja : I didn't get you
Uday : Kabhi- kabhi thoda muskura deejiye. It's good for health.
SCENE SHIFTS TO CABIN
Shivaay : So doctor you wants to tell that sole cause was this chip.
Uday : Yes Mr. Shivaay. Uske beemari kaa faayda udake iss chip ko lagaya hein .
Shivaay : Lekin woh kasam , oberois kee barbaadi woh sab kyaa hein?
Uday : Some one is there who knows your famiky very well . May be he might have some issues with your grand father  and he is also well aware of Swethlana's family history too . That's why he manipulated her brain and mind.
Omkara : Till now that clever culprit is playing with lives. And we all were accusing Swethlana. I think now we should stop Swethlana's arrest.
Anika : Exactly. We need to contact lawyer soon and must tell the whole things in detail.
Gauri : Happy that now Archana has got her family back now.
Rudra : Yeah bhabhi, She suffered so much.
AT LIFE LINE HOSPITAL
"Yes how can I help you ?."
Ranveer turns and gets shocked to see Yashvardhan Rana
Bhavya and Amit also reaches there at that time.
Bhavya : Are you alive Yash ?
Yash : Of course I am . That's why I am standing infront of you
Ranveer ; Then what's the meaning of this Fake Death Certificate ?
Yash gets panic.
Ranveer moves close towards Yash. He shuts the door and keeps hands on Yash's shoulder
Ranveer : Don't test my patience. Without wasting time tell the truth. Why you made this ? Why you broke up with Swethlana ?
Yash : Swethlana !! I don't know anything about her. Who is she ?
Bhavya : Oh Really then why you put the pet name Sam to her ?
Suhani : Sam toh Mumma hein. Meri mumma
Ranveer : See a child can never lie . Your daughter has said it. Mr. Yash your game is over . Tell the truth.
Yash presses the switch of alarm bell and tries to open the door. Ranveer slaps and pushes Yash downwards the floor.
Suhaani screams ….Paapa ….Paapa….
All are shocked to see prosthetic leg of Yash.
Yash : This is what I feared much Sir. I don't want to put her life in risk. I am a handicapped person Sir. How can I give happiness to Swethlana ?
AT CITY HOSPITAL 
Archana : Jab tak badi maa mujhe poore dil se maaf karke ghar nahi tab tak mein Kapoor house mein nahin awungi badi di.
Swethlana : I will convicne maa. She will listen to me
Archana : Unhen thoda waqt do didi . I believe everything will be alright
Swethlana :How is your dad Commissoner sir ?
Archana : They passed away
Swethlana : What you mean Sulochana aunty also ?
Archana : It was a car accident . They were returning from Shridi and it happened.
Sowmya : So sad to hear it.
Archana : Didi now I need to leave. Maanav is waiting for me
Sowmya : Maanav !!
Archana : Woh woh
Swethlana : Angel it's your Jiju only. Hey naa ?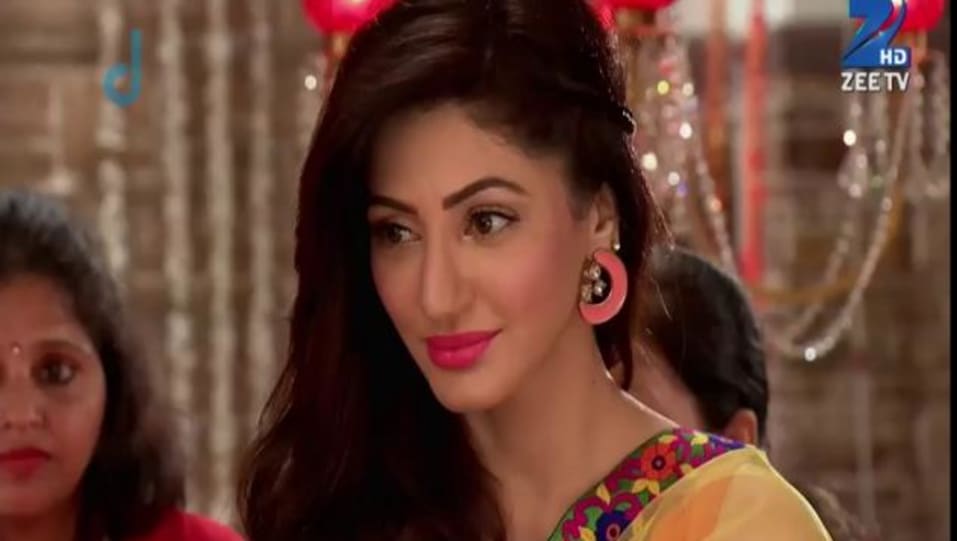 Archana smiles
Sowmya : Mmh some one is blushing here.
Archana : Yeh angel bahut naughty ban chuki hein didi. Apna khayal rakhna didi. Mein kal awungi aap se milne , Bye angel, bye didi.
Sowmya and Swethlana : Bye!!
AT RESTAURANT 
Maanav : You looks more gorgeous today , especially your smile is killing me
Archana : Maanav years after I got my sisters back and I am so happy . I never expected this day . By the way angel conveyed her regards to you.
Maanav : You didn't tell that who am I to you ?
Archana : Wooh woh..
Maanav : Mein jaanta hoon, phir bhi tum bologi toh accha lagega
Archana : Har baat bolna zaruri hein kyaa ?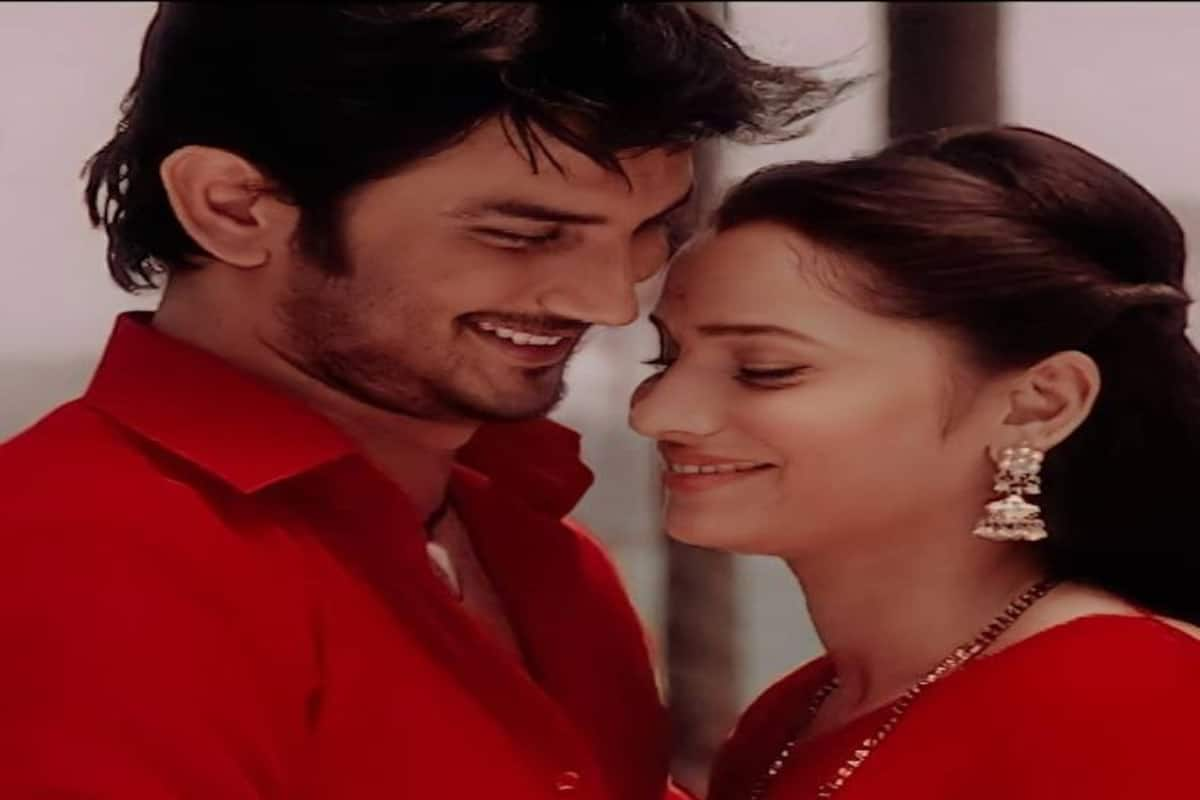 Maanav holds Archana's hands. Armaan looks each other's eyes and smiles
Pavitra rishta plays…….
AT OBEROI MANSION 
Gauri : Thank you Sankarji abb koi Kapoor Oberoi war nahi hogi.
Omkara : Leking abhi bhi uss surgeon ka pata nahi chala
Gauri : Ho jaayega. Itna bada tension joh door ho gaya
Omkara ; Gauri tum so jaon. Mujhe kuch kaam hein
Gauri ; Iss waqt
Omkara : Nothing I am going to Paapa's study room.Just I want to be alone for some time.
Gauri : Okay your wish
AT STUDY ROOM
Omkara finds  visiting cards of Pshycartist Dr. Vijayendra Saxena and Chief Surgeon Rohit Upadhyay
Omkara : Paapa has introduced me these people during one of his business meetings. Did these two had any connection with Swethlana ?
Shivaay : What are you doing here , Om ?
Omkara : That means you also doubt the same ?
Shivaay : What ?
Omkara : These three ?
Shivaay : How can it be possible ?
Omkara : Shivaay you knows about him. He is Tej Singh Oberoi. Kuch bhi kar sakta hein
PRECAP : THE REAL BATTLE BEGINS