TROUBLESOME LIVES AND UNENDING LOVE TALES – PART 16
AT DELHI 
Yash was unable to sleep as repeatedly past memories started troubling him. He closed his eyes tightly and covered himself at the blanket.
Yash : Bhaiya I think we should talk some other day.
Bhaiya : Yeah may be your girl friend didn't understand what I exactly meant. By the way Swethlana your dad Mr. Kapoor is still working there naa ?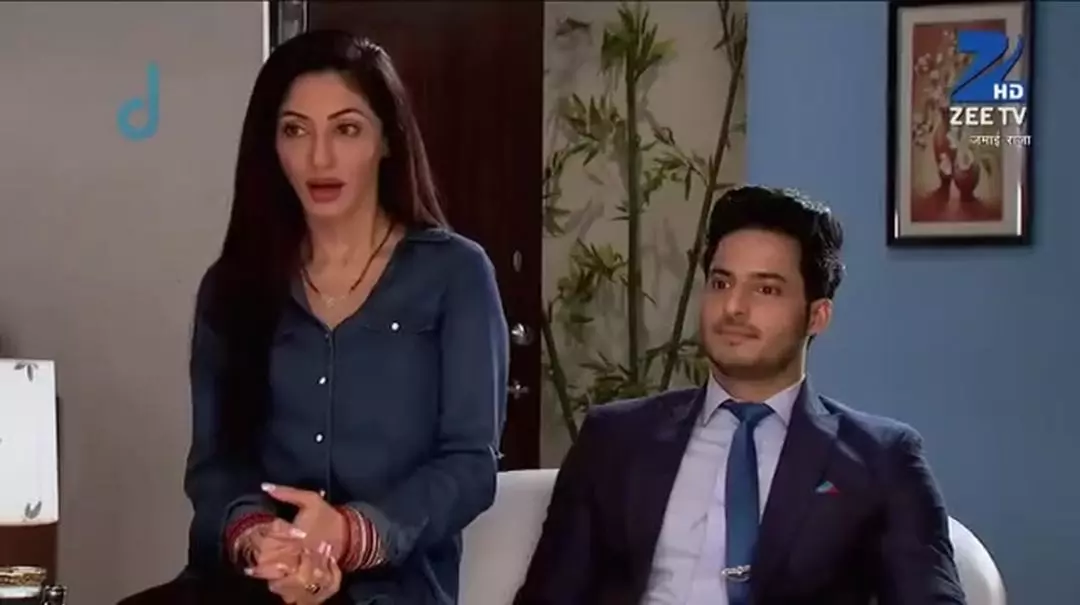 Swethlana ; Woh Actually My Paapa is
Yash : There only naa …Still now he is handling the Accounts Section
Bhaiya ; So he is very loyal towards Oberois , isn't it ?
Swethlana looks down and nods her head.
Bhaiya :Anyways guys enjoy your coffee , will meet after some time
Yash : Yeah bhaiya.
Swethlana : Why you asked me to lie abot my Paapa before your bhaiya ?
Yash : That's true naa , Your paapa worked at oberoi industries.
Swethlana : But you didn't allowed me to tell the whole truth. My paapa is no more and that's the reality.
Yash : What will you say to my bhaiya Swethlana ?? Your Paapa was a criminal who was caught by the police for commiting two murders – Murder of Pratap Singh Oberoi and Murder of his own brother. He was hanged for his deeds.
Swethlana : I still believes that my Paapa was inncoent. Sad that no clue is left to prove him that he doesn't did it. All evidences were against him and he was caught by the police. I wish I could do some thing for my Paapa. His last words before going to jail is still awakening my ears.He made us a vow to destroy Oberois. Whenever I sees those Oberois infornt of me I feels much anger .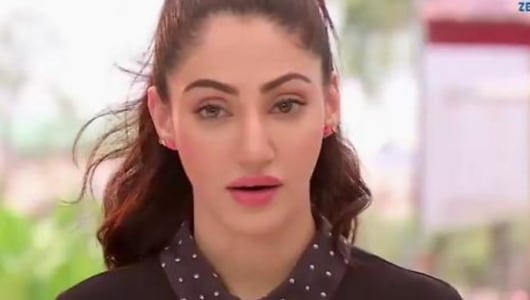 Yash ; Sam Try to control your anger. Kahin aisa naa ho kee Yeh gussa Aag Bankar Phoote , It's too dangerous
Swethlana : I am convincing myself Yash for not going at the way my Paapa said. My paapa did the crime or not that I don't know. But serioulsy whenever I thinks of that night my ears get pain . My eyes get vivid images and I feels much suffocation.
Yash : Are you still having those medicines , Sam ?
Swethlana : Yeah Yash. [Swethlana cries]
Yash : Sam  Look at me
Swethlana : I am scared will  I become a lunactic ? A mad insane person ?
Yash : Sam , Don't say like that. You can surely recover from the frustration. Trust me many people are seeking treatment from pshychartists. It doesn't mean that all of them are insane. Don't cry Sam.
Swethlana hugs Yash . Yash pats her back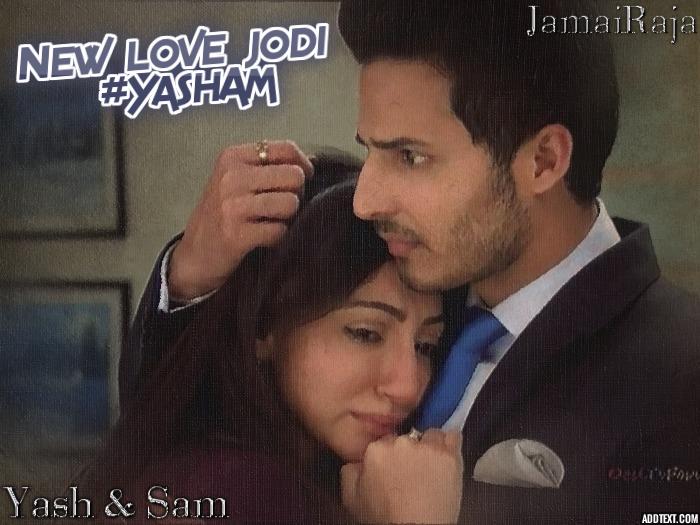 Yash quickly opened his eyes and screamed " Sam "
" What happened dad ?" A small girl came inside , Yash smiled and kept his hand on her cheek
Yash : Nothing Sam
Girl : Sam!! But my name is Suhani naa
Yash ; Woh bas aise hi
Girl shows a photo frame of Swethlana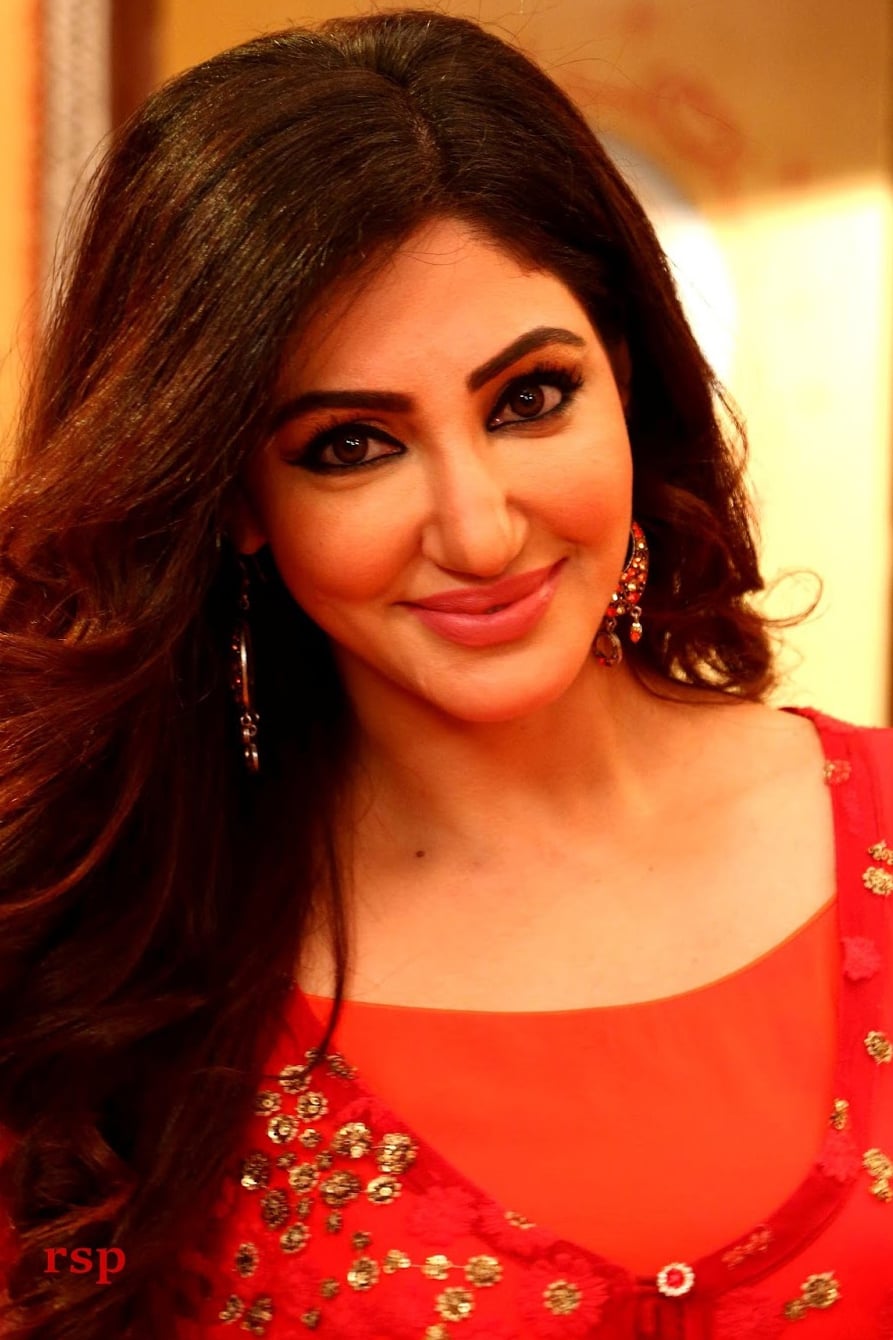 Suhani : Dad you really miss Mumma , won't you ? Aap naa mujhe Sam hi bula lo , mujhe koi problem nahi
Yash hugs Suhani tightly.
AT CITY HOPSITAL 
Tanuja ; Doctor please say something. What happened to my daughter ?
Doctor : She is out of danger.
Tanuja : Thank god
Dcotor : Mam before giving more details I want to study the case in detail. Did your daughter behaved weird at any time ?
Sowmya : What do you mean doctor ?
Dcotor : I am asking it  just to confirm whether she has underwent any pshycological problem.
Sowmya : Aisa to kuch
Tanuja : Hua hein. But it happened years back when she was around 14 years old . She undewent treatement for Hyperactive Behavioural Disorder.
Doctor : What was the main cause ?
Tanuja : The anger which I find in her eyes I can never forget that moment doctor.  Still now she can't control her anger some times it goes to peek.
Doctor : I should get the whole reports of that time. Then only I can suggest what all things have to be done in further.
Archana : Doctor , my Badi didi has opened her eyes naa ? I want to meet her .
Doctor : Who is she ?
Sowmya ; She is my choti di .
Doctor : Okay , I will be back. You can go and see her. But patient is sleeping calmly now. It's very important for her to get a cool sleep. So please don't disturb  her.
Tanuja : Sure doctor. Thank you
Doctor ; I will be back.
SCENE SHIFTS TO CABIN
Bhavya : Doctor Amith
Doctor : Yes Inspector Bhavya Ji
Bhavya : You really think she faced a pshycological disorder
Amith : Aap police waale har baar shaq kyun karte ho ?
Bhavya : It's not like that. I was confirming only.
Ranveer : Bhavya Doctor Amith has always done his duty. Whenever our accused people do these kind of things we straightly bring them to this hospital only, Because Doctor Amith can is the incharge of whole hospital and this hospital is also much secured with guards. There might be a reason
Amith ; Sir that's what you have to find out.
Ranveer : Matlab you won't help us ?
Amith : See I have saved the life of patient. Now once she gains her health back you can take her at your custody. Baaki aap logon kee baari hein
Ranveer : But how we get to know what exactly happened to her ?
Amith : I think we should call a pshycartist . Through hypnotising Swethlana we will get to know what happened in past .
Bhavya : I will make arrangements soon for that.
Ranveer ; Good.
Next day Evening 
Swethlana , Doctor Amith , Sowmya and  Pshycartist have been seated in glass roofed room. The whole process is been lively recording at the camera. Armaan, Rikara, Shivika , Tanuja , Rudra, Ranveer and Bhavya  are  watching them through it.
Pshycartist slowly makes Swethlana to go back to her memories.
Pshycartist ; What are you seeing now ?
Swethlana : Paapa and Chote paapa are so happy today . They got bonus for Diwali. They have bought new dresses for me, Archu and our Angel .
Pshycartist : Angel !!
Swethlana : It's our choti sis Sowmya, She is so cute naa that's why Archu calls her Angel .
Pshycartist : What all things you find at that day ?
Swethlana  : Paapa tells every one can go for an outing as today is Sunday. He bought color pencils for me. Maa started fighting for that thig with Paapa because even after I became a big girl of 13 3/4 years old I still love colour pencils and would like to do drawings at my scrap book. Chote Paapa gifted me a diary that day. He said Beta whatever iamges you sees infront of you you can write them in this book. This is like your best friend. Even if it's a top secret and you can't tell any one also you can share that one to your diary. Start writing diary as a habit. Chote paapa will gift you more and more .
Then we with Archu and Angel we started playing
The game was going well. But soon I looked back as I find some one screaming …..I rushed towards the garden area and find that Chote Paapa was lying at the floor. His whole body was fledged in blood. I saw my Paapa holding a blood stained knife and I…… Swethlana feels suffocation. She finds hard to breathe
Pshycartist : Come on , What's next ?
Swethlana couldn't speak a single word as her lips were shivering. She was continuously getting hard to breathe.
Pshycartist quickly put an injection to her wrist she went asleep.
Pshycartist ; We can't let her do more seesions right now . It can ruin her health. Please put a drip of glucose to the patient and let her rest for tonight.
Amith : Yes doctor .
PRECAP :  KAPOORS VS OBEROIS