TROUBLESOME LIVES AND UNENDING LOVE TALES – PART 12
FLASH BACK CONTINUES
AT KAPOOR HOUSE
Swethlana : Manju & Vinod , Here you both are safe.
Manjusha : Mam we need to stay at outhouse
Vinod : Yeah Manju , Police team is behind me and there is no option. Definitely now they have find out that I have eloped from there . So they will come here to search the whole home
Swethlana ; And you both will stay inside the secret underground room of the outhouse. No one can find it.
Manjusha : I am getting much scared Vinod. When we will return to our home ?
Swethlana : Once your husband accomplishes the task certainly I can make arrangement for that. I need to meet a lawyer who can handle this.
Manjusha ; Now we needs double payememt Mam
Vinod : Manju!!!
Manjusha : What else Vinod !! Already you have put so much struggle to this
Swethlana : Accepted. But tell your hubby to struggle more and this time don't do any stupidity . Got it Vinod
Vinod : Mam relax. I am working on it.
Swethlana : That's good
Sowmya overhears their conversation.
Vinod : Mam woh that girl
Swethlana : Sowmya you
Sowmya ; Mmh I came here to give the keys of outhouse, Didi.
Manjusha stares Sowmya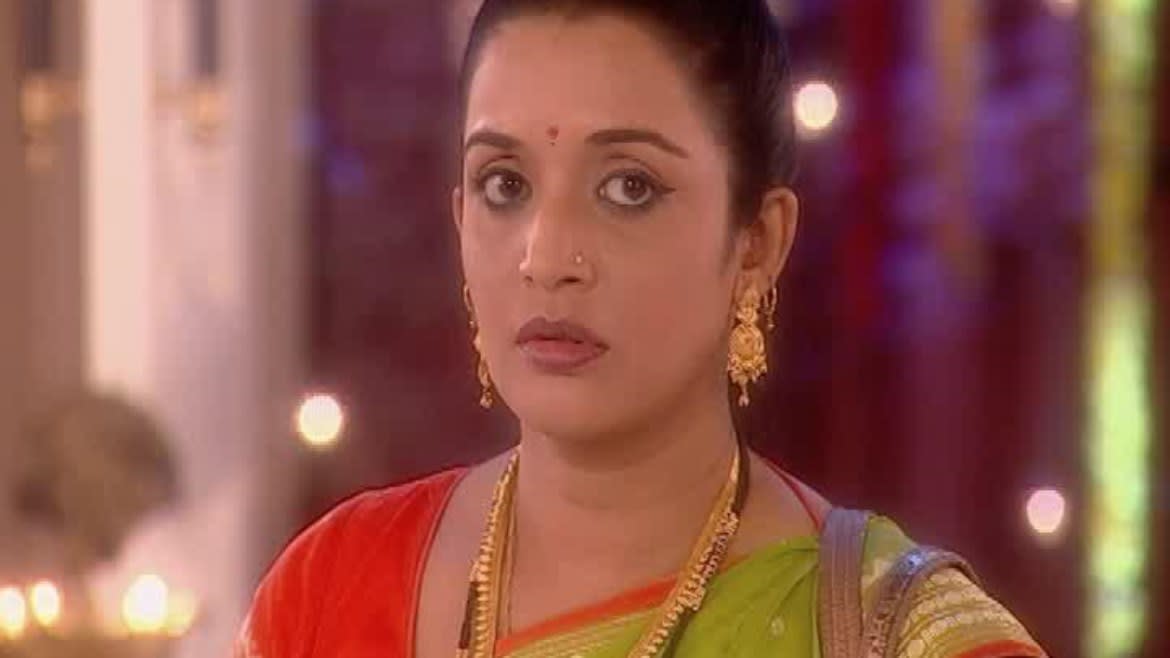 Swethlana ; Mom had her food and medicines naa
Sowmya : Ji didi
Swethlana : Fine , now go and get ready. We neeed to go temple
Sowmya : Ji
Vinod : Temple !! Mam you goes temple also
Swethlana : That's none of your business. Do what I say
Vinod and Manjusha nods their heads.
SCENE SHFTS TO HOSPITAL
Archana : Maanav have this soup, you will feel better
Maanav : What happened Archu ? You looks so much gloomy today
Archana : Nothing.
Maanav ; If you can't share then it's alright. But I can't see tears in your eyes.
Archana : Maanav , nothing serious. My eyes may be it's because of dust only
Maanav : You always speaks truth Archu and that's what I like in you. So don't make the dust of reasons . You can look me without looking at my eyes. I know before mye eyes your heart speaks
Archana looks Maanav and gives a simple smile
Archana : Maanav how you reads my heart so well ?
Maanav : It's so pure and whenever you looks my eyes I can see your eyes are conveying your heart's wordings.
Archana : Then you will be aware of so many things, Maanav. I mean you are a thief who has impriosned my heart and I am not able to release myself from it.
Maanav : Oh Really ! Maanav looks Archana and holds her hand
Archu turns her eyes from Maanav
I know your heart is desparate to tell so many things. But somehow you are hesitant to tell them openly.
Archana : Maanav shall we go to temple today ?
Maanav : But I am not able to walk properly.
Archana : I will seek permission from authorities. They will arrange a cab and wheel chair. Please….
Maanav ; By the way I am also getting boredom by lying in bed only. Any ways an outing is necessary.
SCENE SHIFTS TO TEMPLE
Maanav : Archu why are you taking me to the corner ?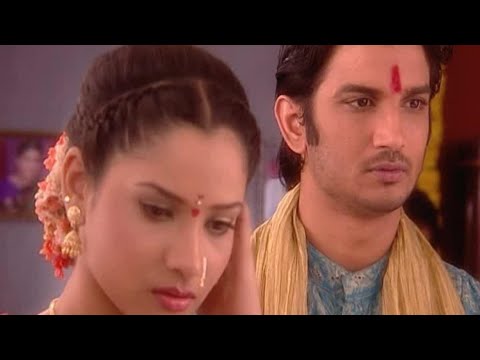 Archana points out her fingers on three women.
Archana ; They are my sisters and Badi maa.
Maanav : What ?
Archana : Today is my little sister's birthday – Sowmya's birthday .
Swethlana : Panditji, Do puja for my sister Sowmya Kapoor.
Sowmya : Didi , I feels head ache. Shall we go home.
Swethlana ; Just 10 minutes Sowmya. We can go later.
Pandit : Please bring flowers for the puja
Swethlana : Sowmya stay with maa. I will bring flowers Pandit ji
Archana looks Somwya hiding herslf at the corner.
Archana ; Choti has become more beautiful now. Happy birthday choti
Maanav : Why are you standing here and looking her ? And as far as I know you have only that brother Vinod and his wife, isn't it ?
Archana ; Maanav you told that I always speaks truth. Then I am going to share a hidden truth of my life. I am sharing it because you stood with me at the most painful moment and poured strength in me. Let's go.
SCENE SHIFTS TO A BEACH
Archana : Maanav I have opened up everything to you. Though I have become Archana Mehra I still can't hold myself from seeing badi maa and my sisters. When sowmya was born at our family she was the most cuter baby and we all called her as Angel. But every thing changed. Just like my bade paapa swethlana didi became much egoistic and greedy. My badi maa was in full of anger that post my paapa and bade paapa's death when Vinod's paapa met him things went worse
SCENE SHIFTS TO A FLASH BACK AT 2004 WHEN ARCHU, SWETHLANA AND SUMO WERE KIDS
Mrs. Tanuja Kapoor [ Mother of Swethlana and Sowmya, Badi maa of Archu] : Why you came here Commissioner ?
Comissioner : What about this kid Archana Kapoor ?
Tanuja : Naa, Just call her Archana only. We don't have any relationship. She is the daughter of my husband's enemy and I can't let any enemies to this home.
Comissioner : Mam what your husband did it's completely wrong. Mr. Rishikesh Kapoor has always choose the path of truth, it's your husband who murdered him and also did so many ilegal things.
Tanuja ; Mr. Avinash Mehra, for your case you hanged my husband and now the chapter is over. I can't bear any orphan kid here.
Archana : Badi maa
Tanuja : You don't have any badi maa, got it ? Before I could beat you please go
Meanwhile a small kid who is just 6 years old runs and hugs Archu
Archu : Angel my angel Sowmya
Tanuja fumes in anger. She immediately takes sowmya back and slaps at her cheeks. Sowmya burst out in tears
Commissioner : Are you mad Mam? What kind of woman are you ?You are beating your own child ?
Tanuja : So what now you will arrest me also ? Come on put me also in the prison . I was making my child aware that she has only one sister and one mother. She is not supposed to hug an outsider. Especially who is my husband's killer.
Swethlana : What my maa said is right Sir. Please leave
Commissioner : Beti at least you should behave with some sense. You are a 14 year old girl and you are elder among the sisters. Please console your maa and tell her to accept your sister.
Swethlana : Sir I am warning you take this girl with you . We don't want to maintain any relationship with her. I have pakced her things and dresses. Swethlana throws suitcase and books of Archu . She torns the greeting cards made by Archu.
Archana ; Didi I always gifts cards to you and angel on your birthdays. Why are you doing this ?
Swethlana : We don't need it. I hate you Archu , Because of your paapa my paapa was hanged. I hate you Archu
Tanuja ; Please commissioner. End this chapter here. Otherwise I will lose my temper and I will kill this girl.
Commissioner : You all are gone mad in revenge. I won't let an honest kid to stay among you. It will ruin her future. And one more thing she is not an orphan. She is my daughter. Archana Mehra. From now onwards she is Archana Mehra only.
ARCHANA GETS BACK IN HER SENSES
Maanav : It's really heart breaking to hear your pain. When I lose my baaba my Aayi became everything to me. But I have seen how much she suffered for bringingup me and Sachin. Archu please wipe this tears. You have cried so much. If you believe in me then give me your hand. I will certainly make you and your little siter's meeting soon. May be it will take sometime
Archana : Maanav I always trust you . I got much relief after sharing this with you.
Maanav ; Past is past. Your desire to meet your little sister is natural. Sad that still your elder sister is planning against oberois. We will try to stop her
Archana : Yes Maanav.I can't bear any blames over me because of Swethlana
Maanav : Archu be cool I am always with you.
Archana smiles and keeps her hand on Maanav's shoulder
Pee loon plays as back ground
AT VINOD'S HOME
Ranveer : Shivaay bhaiya , Om and Rudy we didn't get anything except this chemical formula.
Rudra : My sixth sense says we will definitely get a clue from this.
Shivaay : That's true.
Omkara : Khanna Send this to forensic lab . At any cost we should find what's it.
AT OBEROI MANSION
Anika : You heard it right Gauri I am going to become a mother.
Gauri : Haaye now I will keep playing with Chote billu ji
Billu kee shaadi hogi billu kaa
Anika ; Gauri
Gauri ; Aww you are blushing bhabhi
Meanwhile Anika's phone rings
PRECAP: ANIRI SURPRISE FOR ARMAAN