Tore Apart (Kaira FF) – (EP18)
Hey Guys!! I am really sorry for late… Sorry for small one… Hope you guys enjoy it… Thank You for your valuable support… Do comment your views!! ❤️😇
Kartik was crying sitting in the waste room , thinking how much she suffered because of him, but still something was there which was still hidden from him.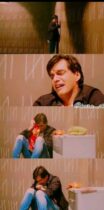 Just then the door of the waste room opens and someone enters. Kartik got shocked to see the person. He stands up and wipes his tears.
Kartik – You!? Why are you here Rishabh?
Yes Guys, he was none other than Rishabh.
Rishabh – Kartik What are you doing here? How do you get to know about this room?
Kartik – Wo… I saw Naira coming towards this room. So I…
He didn't knew what to say. Rishabh came and kept his hand on his shoulder.
Rishabh – It's ok Kartik, No need for explaination I can understand.
Kartik – Hmm.
Rishabh – See Kartik I'll not force you but I would like to give you one suggestion.
Kartik – Yup! Please.
Rishabh – I have seen Naira suffering in these 5 Years , you know she tried to her pain but was never successful , she never shared her pain with anyone. In these 5 Years she never shed a single tear infront of anyone. 5 Years back when everyone believed that you died only that day she cried last infront of anyone. We all knew that she didn't shed tears that doesn't meant she has moved on.🥺🥀
She is very hurt Kartik , you keep yourself on her place and think once. Can you imagine your life without her? No na… Then how you thought 5 Years back that she can be happy without you. You know from 5 Years she is in depression and this the room where she used to shed tears for your loss blaming herself for your death. You know many times in these 5 Years she tried to kill herself but may be god wanted her to live without for five years.🙂💔
Kartik looked at Rishabh shocked after his shocking revelation over Naira's past years spent without Kartik.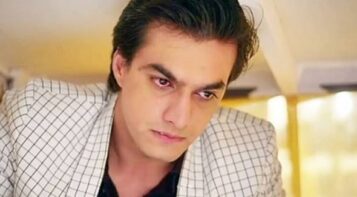 Rishabh – Kartik till now I haven't tell you even the half of her pain. See Kartik I know mistake may be hers also in your fight and neither I know reason of your fight nor I want to know but I am telling you to heal Naira. She needs you.
Kartik – Rishabh you are right. My pain in front of her is not even one fourth. I will go apologise to Naira.
Rishabh – But it will not make any difference.
Kartik – What do you mean?
Rishabh – I mean she has denied that she love you but deep inside her there is love for you and we have to make her realise that.
Kartik – What can we do for it?
Rishabh tells him his plan.
Kartik – Are you sure? It's risky man. What if she says yes?
Rishabh – No she will never.
Kartik – How can you be so sure?
Rishabh – I have seen her in these 5 Years Kartik. I know her.
Kartik again feels jealous of him. 😜😂
(Pagal hai Kartik ek to Rishabh uski help kar rha hai Naira se milwane mein aur ye hai ki…🤣)
Kartik – Ok! Ok! Let's go from here. Naira can come anytime.
Rishabh – Yes.
Both left the waste room but Kartik did a blunder that is he took Naira's diary with him.
After sometime,
Kartik was sitting in his room thinking about that Diary's page and Rishabh's words and then he remember that he brought diary with him so he picked the diary of the day of Kairav's Birth but the page was tore. He was shocked because he knew Naira very well that she is very possessive over her things but he brushed of his thoughts and started reading a random page.
You know today was our son's Namkaran. Everyone gave different different names but I was stuck on one, you remember that we decided "Kairav" Kartik Naira Ka Kairav. Kartik what will I say to him when he will ask about his Father , when he will go school and will see other children with their fathers. What will I say to him on father's day.
Why you left me alone like this… Why Kartik… Why… What will I reply our son that his father died before his birth.. he wasn't able to see his father's face one time… He wasn't able to touch his father one time… He wasn't able to talk his father one time… He wasn't able to sleep with his father one time…
Kartik life without you is like flavour less food for me it is the worst till now. I never thought in my dreadful nightmare that one day you will leave like this in this dark world … my light , my life , my husband, my mendak… pls come back...pls…pls come back.. pls.. I miss you alot.. I love you.. I love you alot!!
He was in tears reading this all this , he was inside immense guilt, he was thinking keeping himself on his place, he was hating himself.
Kartik wipes his tears and hugs his son.
Kartik – I am sorry Baby.
Kartik – I was in mission for so many days and you missed me alot…
Kairav – It is ok Papa. First I was angry on you for not coming but then Mumma made me understand that I was doing wrong. So sorry Papa.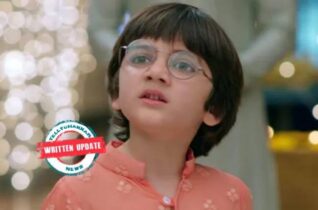 Kartik – No baby pls don't say sorry.
Vansh and Krish enters the room.
Vansh / Krish – Big bro / Mamu
Vansh – Everyone is calling you and Kairav.
Kairav – Oh Yes! I forgot to tell papa.