Tore Apart (Kaira FF) – DOUBT? (EP19)
Hey Guys!! Thank You So Much for your support 💕 may you like Today's episode also… Sorry for late!!🤗🥰
💔" There is nothing more terrible then doubt from your loved ones " 💔
Everyone were standing in the hall. Kartik with kids enters.
Gayu – Vansh , Krish and Kairav you guys go and play.
Children leaves the place.
Kartik – Why you called me here?
Keerti – Yes. Why you called us here?
Gayu – I want to ask Naira something.
She said looking at Naira. Naira looked at her and gave her a slight smile.
Gayu – Keerti Bhabhi where is Naksh Bhai and Rishabh?
Keerti – Naksh has gone for business trip.
Gayu – And where is Rishabh?
Naira – He has gone to America back due to some urgency.
Gayu – You know alot about him?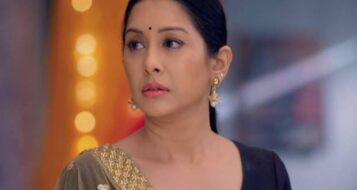 Everyone looked at her.
Naira – Gayu Di.. what do you mean?
Gayu – Naira pls don't try to become so innocent. You know what I mean.
Naira – No Gayu Di. I really don't know.
Gayu – Naira please show this to anyone else. I know you very well. Pls. You are not forgiving Kartik because you wanted to spent time with Rishabh.
She shouted. Tears fall from Naira's eyes.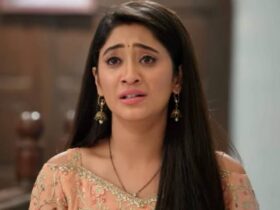 Dilon ko bandha tha humne to Rishton ki dor se
Naa jaane aayi ik aandhi jaane kis aur se
Wo najook dori tooti Saari ummeeden chhuthi
Everyone looked at her shocked and knew what she meant, indirectly again in this house her character was being questioned. First , it was her very own husband and now after 5 Years again her sister was questioning her character. Again question was put on her dignity. It feels like her dignity is a thing of everyone to play with. One comes and questions it and after sometime comes and ask forgiveness. One wasn't enough to stab her heart but now her own sister is doing same thing. 😔💔
Manish – What are you saying Gayu?
He said glaring at Gayu angrily but before she can reply Samarth comes to her rescue.
Samarth – She isn't saying anything wrong Bhaisahab.
Everyone looked at him angrily. She looked at her chachu whom he and kartik brought in this house with teary eyes. How can he forgot that Kaira was the one because if whom he is here.
Naira wasn't saying anything. She was tired of everyday blame games and justifying herself , can't anyone understand her on their own , if she can understand everyone , why can't anyone else? Firstly with Mihir Kapoor and then with Rishabh. In the short, everyone wants to prove that she is characterless, she doesn't have her own dignity. 🥺💔
Dadi – Samarth! You are crossing limits.
Dadi said angrily.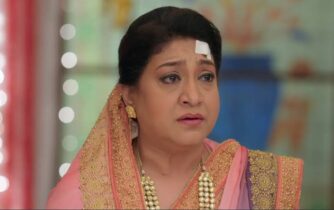 Gayu – Oh Sorry Dadi you must have felt bad na when I said this to your so called best bahu.
She said sarcastically.
Samarth – Kartik you only tell is gayu wrong?
Gayu – Yes Kartik. I am hundred percent sure that something must have happened 5 Years back between Naira and Mihir that night
Before she can complete her she felt a hot sensation on her cheeks. Yes, Naira slapped her.
Pal mein kya se kya ho jaata hai
Yeh rishta kya kehlata hai
Naira – It's enough Gayu Di. There is a limit don't cross it or I will forgot that you are elder than me. I am listening to you that doesn't mean that I am wrong it means I am giving you respect but feels like you have forgotten your limits.
Samarth – Naira! How dare you slap My Wife.
He was about to slap Naira but someone hold him.
Any guesses?
You are right. He is none other than Kartik.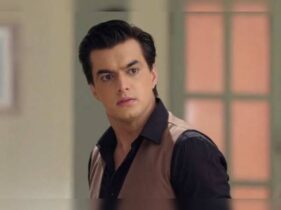 Kartik – Enough Chachu. What Naira did was right. May be today me and naira are angry on each other but that doesn't mean I will let anyone slap my wife.
He said stressing Anyone. Everyone looked at him amused with his actions.
Gayu – Oh Really Kartik? Where was your love for Naira in these 5 Years and yes don't forgot that you did same with her 5 Years back.
Mishti – Gayu Di is right Bff.
Everyone was now at loss of words. What can they do if her own sister weren't supporting naira.
Tumhari yaadon ka mela hai sang mere humsafar
Unhi yaadon ko mud- mud ke dekhe khoyi si nazar,
Kaash ki he ho pata wo wakt wafa kar jata hai,
Dil vo bebas ho ke reh jaata hai
Kartik – it is our personal matter.
Mishti – Seriously? For which you took mine's and Gayu Di's help. It was your personal matter, why you added us in it then?
She shouted.
Everyone were silent spectator of all this.
Mishti – Gayu Di is right. Naira di was so much cosy with Rishabh.
Gayu – See I am not only the one who noticed it but why will anyone listen to me. Till now,she has snatched everything from me.
She said pointing at Naira.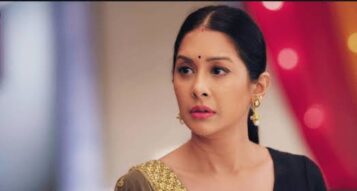 Gayu – Years Back when I loved Kartik she snatched him from me.
Everyone was hell shocked with her revelation and looked at kaira once and then again at Gayu.
(Guys in serial Goenkas didn't knew this that Gayu loved Kartik other than Dadi)
Sunaai deti thi bin bole khamoshi ki saza
Haan koi raaz nhi tha ek duje se juda
Gayu – Don't be so shocked. It was all her trap. She trapped Kartik in her fake love.
Now , everyone thing was just going beyond her imagination level. Now it feels like to her that her world stops her, she wasn't able to hear anything , tears were uncontrollably falling from her eyes.
Keerti – Yes. This is true. Didn't we noticed how happy Naira was with Rishabh in these 5 Years she always forgot that Kartik is with her or not.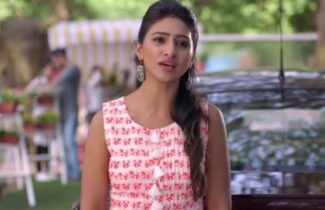 Swarna – So what do you want? Should she always cry in front of everyone like you used to do when your marriage broke with Aditya.
Everyone looked at Swarna. It was first time that she was going so harsh with Keerti.
Manish – Don't forgot that because of Naira only you are living so happy life.
Today Kartik was feeling most terrible today because of him his wife's dignity has become talks from Everyone. What he did 5 Years Back she is still paying for it , she is still listening to everyone's taunts.
Hum raaz ka haath jo chhoota,
Dil pehli baar yoon toota
Toota dil pal- pal ghabrata hai
Yeh rishta kya kehlata hai
Gayu – So What! Should she do aarti of Naira if because of her she is living a happy life. For how much time do you want her to be thankful to Naira. Huh.
Samarth – Gayu is right and yes no one dare to say anything about my wife.
He said giving a glare to Kartik but what shocks him was that he got an angry glare in return.
Kartik – Then ask your so called to wife to don't say anything to my wife or I will lash out her.
Gayu – Oh Com'mon Kartik. Do you think I care of all this? Your so called wife is playing with reputation of goenkas from 5 Years and you are asking me too keep quite.
Keerti – Gayu after all she is the best bahu of this house. Right Maa? My own family is today against me. Wow!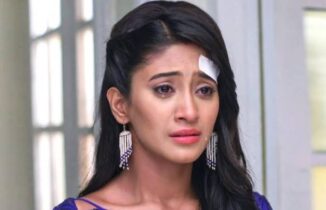 Fir kyun wo aangan chootha,
Kyunki vishwas wo toota
khud ko dil samjha naa pata hai
Yeh rishta kya kehlata hai
Naira froze at her place. Her world today crashed again. She was feeling terribly hurt Today. Her dignity today has become a laugh topic for people and her heart… It felt that her was made to be broken… No one cares for her… Today she really needs her mother near her…she wants to pour her heart out crying in her mother's lap… She needs her… Why only her… Always… Again… She… Enough… Forgive her.😩💔🤧
Precap : Naira's Breakdown
Kartik's guilt
Kairav's teaching.