To become one – 'The oberois ' (episode-2)
RAICHAND MANSION
Inside of the house
Anita is shown siting at the couch.. Just then door bell rings and she goes to open it..
She invites a girl inside the house and makes her sit. The girl is none other than Roshini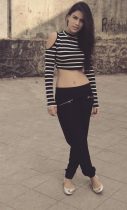 Anita : I was just thinking why you are getting late..
Roshini : Actually i had a late night yesterday.. and you don't worry i will make it up in drive..
Anita : No need to hurry.. He called me and said that the flight is delayed for an hour..
Just then Durga Devi (DD) enters..
Roshini on seeing her..
Roshini : Aunty i am going.. see you..
She makes an exit from the house
Roshini is shown driving het car fastly.. She stops the car near a cliff….
AIRPORT..
A man is shown comming out of airport with full attitude and he looks at watch… Its noneother than Deep..
Deeo : Rosh.. Where are you..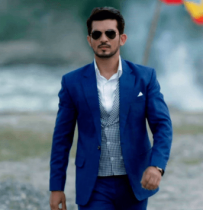 Just then a car fastly comes infront of him and stops.. The glass of window goes down..
Deep(shocked) : Rosh..
Roshini : Hello bff.. get in..
Deep also gets in car.. he was about to put his small suitcase on the backseat he sees a wihsky bottle..
Deep : Rosh.. you haven't stopped this..
Roshini stops the car..
Roshini : No.. i can't cause you know if stop this then i will die deep.. and i don't like to change your mood.. so please..
Deep gives her an impossible look..
They gets into a resturant and checks in..
Deep : So what's the plan..
Roshini : Lets party today and tomarrow early morning we will leave..
Deep : So lets get ready..
Precap: Aarohi sees Deep