To become one – 'The oberois ' (episode-1)
OBEROI MANSION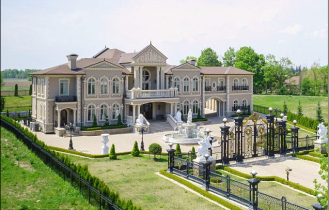 Inside the mansion Ghuman is shown arranging the dinning table.. And asks servant to make things ready . Just the Abhay comes from backside and back hugs her. 
Abhay : Morning mom..
Ghuman(holding his cheeks) : Good morning mere baccha.
Abhay : I am not a kid stop holding my cheeks
Aarohi and siddharth also enters..
Arohi : Morning tai ji..
Sid : Morning aunty..
Ghuman : Sid i have told you many times call me taiji as Aarohi does..
Sid : Sorry..
Abhay : Where are you two leaving so early..
Aarohi : We have decided to go out and party the whole day.
Ghuman : Umm.. that's good but should be back before 9..
Aarohi : I don't understand why I gets barrier for enjoying..
Ghuman : Because you are a girl..
Suman goes to check whether the food is ready and Abhay follows Ghuman..
Sid : Abhay is upto something..
Aarohi : Yeah.. when were he cares and looks after anyone .. its sure he needs some help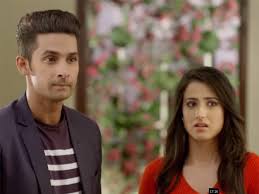 SHIVIJA'S ROOM
In his room a there is  picture of shivaay and pankhiri is shown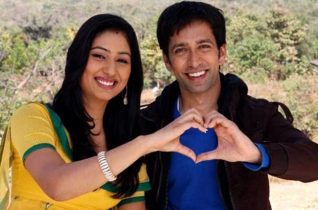 Shivaay come out from the washroom and sees anika who is arranging his dress ..
Shivaay : What are you going..
Anika : I was jist choosing your dress for today..
Shivaay goes near anika.. as he reaches her she takes back few steps. Shivaay hold anikas hand.. pulls her towards him and Twists her hand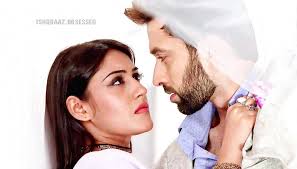 Anika : Shivaay its hurting..
Shivaay : It should hurt anika!! you don't even know how i feel when i sense your presence in my room.. I thinks of killing my self..
Anika : But.. shiva..
Shivaay : Stop it anika .. i have already told you stop acting like my wife..
He leaves her hand..
IN HALL..
Siddharth : Its time where is everyone..
Aarohi : Taiji , Abhay , Bhaiyya , Babhi its bout to start..
Abhay : Aarohi you should learn something from chachi..
Aarohi : You better pass your exam and then we will allow you to give adivce to anyone..
Shivaay and Anika is shown entering the hall.. shivaay is holding his hand wraping on Aniks's waist and Anika is holding some of shivaay's file..and stands next to Ghuman..
A program on TV starts..
Host : Welcome to all.. This week we are introdicing you to some successful enturepenure. And today .. We have The Mrs. Sakshi singh oberoi
Host : So sakshi ji how do you feel reaching here and wmto whom you wanna thank
Sakshi : I..the feeling is very amazing actually its beyond expressable.. and i wanna thank all those who even played a small role in my life
Host : Usually its difficult for womens to accjieve something after marriage because you have to take care of your in-laws.
Sakshi : Yeah.. its quite difficult after getting married.. you should have to take care of in-laws , Husband and kids.. but in my home god gave me a sister.. My jethaniji.She was a great support to me.. She filled my absence in everyplace and All were so cooperative and supportive..
Rishab and Dharam enters Oberoi mansion..
Ghuman sees them and goes to take coffe for them..
Aarohi :Tauji , Papa today we are going to visit a few places
Dharam looks at Aarohi
Aarohi : Sid insisted to.. that's why..and it will be so kind of you if you pass some fund..
Rishabh : You don't need to ask permission Aarohi.. you just order..
Abhay : Yeah.. come on sister order..
Rishabh : Are you leaving early..
Shivaay : Yes dad i have an important meeting today..
Shivaau goes following him Abhay also goes asking shivaay to drop him..