THE HEIRS-Ishqbaaz Ff Chapter 6
OBEROI MANSION..
Dadi : I can't belive… at last you came..
Prinku : Mallika Di … I missed you so much..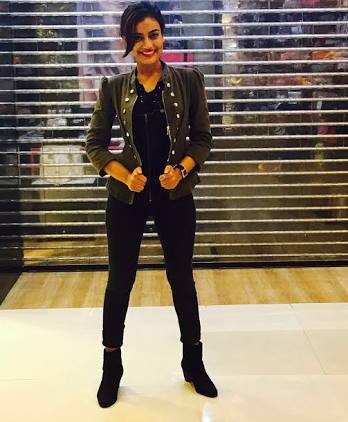 Mallika : I know… that's why i came to give you guys a surprise..
Pinky : But .. how did you came..
Om : How is bua..???
Jhanvi : Did you had anything…
Mallika : Don't worry i will answer to everyones question
JUST THEN TEJ & SHAKTI COMES FROM OFFICE..BOTH ARE SHOCKED TO SEE HER..
Mallika :Hi..mamajiss..
Shakti : Mallika beta.. you here..
Tej : Its.. such a surprise..
JUST THEN HIS PHONE RINGS.. THE NAME 'ROOP' FLASHES ONSCREEN SCREEN.. HE EXCUSES HIMSELF & ATTENDS THE CALL..
Tej : Tell me Roop..
Roop : Is mallika there??
Tej : Of course.. What happened????
Roop : She went out from here without informing any of us bhai..
Tej : And why is that
Roop : I decided to get her married and she just dissappeared the next second..
Tej : Don't worry … she will be fine here..
HE CUTS THE CALL…
TEJ INFORMS ALL THE OBEROIS THAT MALLIKA ELOPED FROM HER HOUSE & ALL WAS SHOCKED..
Dadi : What !!!
Mallika : Dadi.. i can explain..
Dadi : There is no need of that.. and that you that you came straightly to your house..
PINKY TAKES SHAKTI ASIDE..
Pinky : What do you think why she came all of sudden
Shakti : Bhaisab told everything..
Pinky : I am pretty sure. she also have came for the properties…We have to do something otherwise our whole plan will be spoiled..
JUST THEN JHANVI COMES & INVITES ALL FOR DINNER..
ALL YOUNGSTERS ENJOYS THERE DINNER TOGETHER & THEN BOTH WENT TO SLEEP
NEXT DAY..
Jhanvi : Each and everytime when were you gets the call .. you just goes.. Not even thinks for a second.. but this time i must need to know who is she..
Tej : Stop asking questions to me.. You can't even change your son's mind.. if it was.. today he would have been the head of our company..
Pinky : Oh.. jethji … You have said it right she couldn't change om's mind.. but . Even you couldn't   you had tried a lot right and we all know what was the consequence we had to face.. and We all know that you have an extra affair and I am feeling pitty for jethaniji even after knowing the truth She is still with you..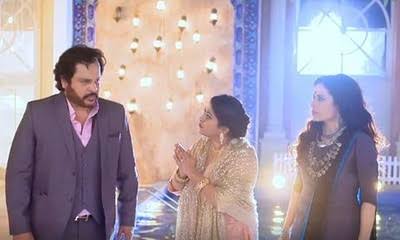 JUST THEN ANIKA ENTERS THE OBEROI MANSION..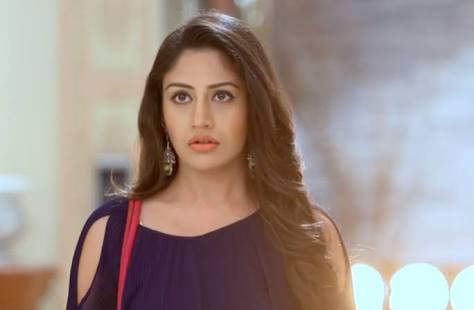 Anika : Excuse me..
THE TRIO LOOKS AT HER . TEJ LEAVES
Pinky : Who are you???
Anika : I'm Anika..
Jhanvi : Whom do you wanna meet…
Anika : Shivaay singh oberoi..
MALLIKA WALKS FROM THE STARIS..
Mallika : Oh..my god mamijiss i didn't know.. nowadays.. to meet him girls started to come in house..
Anika : Ji nahi.. i am here to talk business..
Pinky : Take her to the study room..
MALLIKA & ANIKA WALKS..
Anika : Where is this shivaay??
mallika : Actually.. he had an early morning and he will be back in an hour.. till then you wait at the study room..
Dadi : Who is this mallika??
mallika : She came to meet shivaay..
Dadi : Achaa.. billu said that he will be late
Anika : Who is billu??
Mallika : Shivaay…
Rudra : For the first time.. in oberoi mansion there is a girl… that too… to meet THE SHIVAAY SINGH OBEROI..
Om : Shut up..rudy..
Rudra : Comeon O
Prinku : Hi.. i am .. prinyanka..
Rudra : Are you shivaay bhai.. girlfriend???
Anika : No..not at all… i am just his patner..
Om : Mallika take her to the studyroom …. Shivaay can get late.. but those who comes to meet him should be early..
Anika(to herself) : Bagad billa… Asked me to come at sametime.. but… He is such a billu.. like his nick name..