THE HEIRS- Ishqbaaz Ff -Chapter 2
https://www.tellyupdates.com/the-heirs-ishqbaaz-ff-chapter-1/
The episode starts showing Rudy and soumya running.. Just then dadi enters there..
Dadi : What's going on here???
Soumya : Rudy's result..
Dadi : I hope you didn't fail this time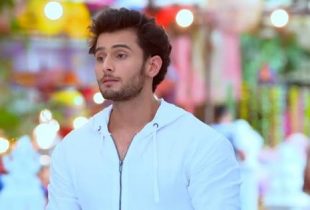 All laughs rudy gives an innocent face
Soumya : No but this time he passed..
Om : Soumya don't forget to put his result in your college's whatsapp group..
Soumya : Don't worry bade baal wale bhaiyya.. i won't forget about that..
Rudy : Wah.. om are you guys my brothers or her..
Shivay : Of course hers..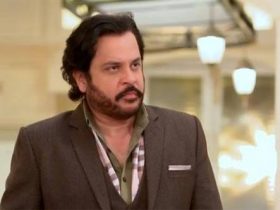 JUST THEN TEJ ENTERS
Tej : Shivaay … can i have a word with you..
Shivaay : Yes. Bade papa..
Shivaay and Tej moves to the pool side
Tej : Shivaay.. i know you are doing well on business.. And i am quite happy about all of it..
Shivaay : I know what are you saying badepapa i promise that i will get this project at any cause.
Tej : I know you can.. but shivaay..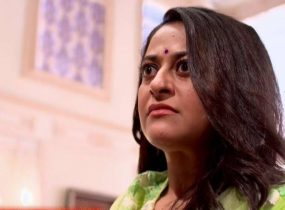 PINKY ENTERS THE SCENE..
Pinky : Shivaay .. don't you understand.. here the talk is about the next Heir
Tej : You are right pinky . Its always was and will be about the Heir. Just because your son is well in business we can't make him the next Heir..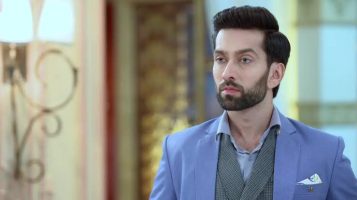 SHIVAAY SEES SOMEONE …
Shivaay : Can't we discuss it at any other time..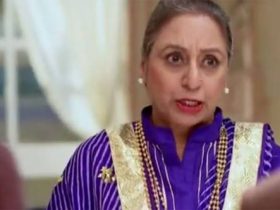 Dadi : Don't stop them Billu. Let them release their anger for eachother… I have told you all earlier that we won't have any discussion about this them Why.. ( she mutes for a minute) Shivaay its time for you to leave everyone is waiting for you ..
Dadi , shivaay goes and following them Pinky and tej also..
Om : Shivaay here is your back …
Shivaay : Thans om..
Rudra : You don't worry about om.. i will take care of him..
Shivaay : (in om's ear)That is what i am worried about that
They both smiles..
Rudy : What!!!
shivom : Nothing..
Prinku and soumya comes running.. They both shake's handswith Shivaay..
Soumya&Prinku : All the best bhai..
Prinku gives a chit to shivaay..
Shivaay : What is this prinku??
Prinku : Its a list… And you should get us all the things..
Shivaay hugs prinku…
Shivaay : Where is badi mom..
soumya : Actually Jhanvi aunty is having and she is in her room..
Shakti : Shivaay .. you should leave now..
Shivaay with his omru , Prinku and soumya walks to the chooper
He enters into it and waves bye to his siblings and they takeoff..