Thankyou Zindagii (Ashlok Horror FF) Episode 4 (Who is Yug and Iti?)
Recap: Yug's condition is improving post his meet with Iti. Bhabho explains family values to Shlok and Astha. Sandhya, Arun, Shivraj and Iti are the ghost wandering the house. Shivraj and Sandhya misplaced Bhabho's medicines with sugar powder. The actual medicine is deposited in each plants of the garden. 
The fourth episode starts with,
Astha thinks, "Something is there in this drawing room. It's dangerous better it is to be locked." Astha hugs sleeping Shlok tightly. Shlok looks at her in  sleepy manner. He looks at horrified Astha. He asks, "What happened to you? Why are you horrified?" Astha lies on him. Astha – "Nothing, Shlok. I just…" Shlok says, "Don't hide anything from me." Astha – "I am saying nothing, right. Please don't ask any questions." She hugs even tighter. Astha falls asleep. Shlok releases Astha from his shoulder and he switch off the light.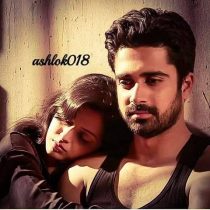 The whole night is full of thunder and heavy rain.
The next day,
Bhabho and Astha-Shlok wakes up little later than the usual times as it is winter. Bhabho and Shlok had a very good sleep as they are brisk. After freshening up,  Bhabho, "Astha beta, our terrace was stagnated with yesterday's rainwater. Please take three broomsticks from the storeroom. Let us swipe it." Astha nods and gets into the room. Shlok gets reminded of strange incident happened infront of locked door. Shlok – "Aunty, what is that room? Why is that locked always?" Bhabho says, "It was my daughter's room. She is in London. Without her the room is nothing, so she asked us to lock the room." Shlok is shocked to hear that she has a daughter. Shlok asks, "What is her name? Kapil sir didn't say anything about it."  Bhabho – "Her name is Sandhya. Meri jaan." Shlok thinks, "Is it her illusion? Is that the reason she is under doctors?" Sandhya comes  infront  of Bhabho but in a invisible state and says, "I am not in London. I am infront of you." She weeps. Shlok and Bhabho sit on the sofa.
Astha finds the dusty broomsticks. She removes the dust. She washes her hands in the room's sink. Accidentally, the soap falls.She didn't mind. After washing her hands, she takes the broomsticks and starts to walk. She suddenly slips because of that soap and clashed against the wall strongly. The wall is cracked a little which shock Astha. She realizes that it is a slab and hits it a little. Through a small hole, she enters inside. Astha thinks, "Is it a house or doremon's pocket? Like the drawing room, this storeroom is also a mystery. What are all these things?" She sees a big glass dusty shelf. She opens it and it is full of dresses, basic items like toothbrush, toothpaste, some author's books, medical prescriptions, etc. While moving the dress, she notices a  Red Velvet diary with pen.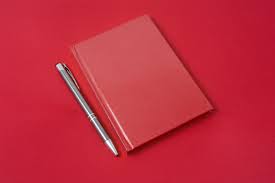 Though it looks pretty, it is partially with blood stains inside and some papers are partially torn. She hides the diary and moves from there and she hides the hole.
They cleaned the stangnated water in the terrace. Astha looks at the garden. Almost all plants are withered their leaves and the tress becomes weak and almost the garden horrific.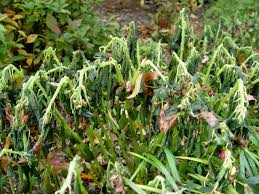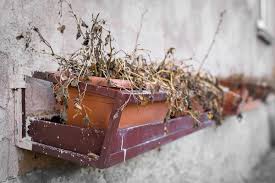 Shivraj appears and smirks and then vanishes. The three are shocked. Shlok asks, "How could these die even after such a heavy rain?" Astha – "No worries, Aunty. We'll plant new plants." Bhabho – "But how could these plants die?"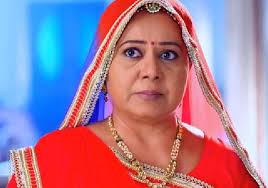 Shlok pacifies them and he takes them down. Yug asks Astha, "Mom, Shall I play with my friends?" Shlok – "Oh ok. Come before 4'o clock." Yug nods and goes outside.
Iti comes behind Yug and pats his shoulder and she smiles. He too smiles. Yug asks, "Iti, you're here. We shall play now." Iti asks Yug, "I am going to take you to one special place?" Yug – "Oh wow, we shall go." Iti takes Yug to a small beautiful garden.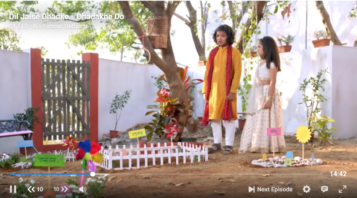 At a corner, there is a sac of sand looks like gravery. Yug – "Iti, it seems beautiful but looks like gravery." Iti ' "Yug, there are seven graveries. These are the graveries of your pet animals. Pinky, your parrot, Golu, your mouse, Chirpu, you cat, two dogs, rabbit and one pigeon. You love them as much as you loved us" Yug – "Mine? I am fond of animals. But why do I not remember this place nor Golu, Pinky etc. Whose place is this?" Iti – "It was your house once, Yug. You know how you loved this animals and so you created a beautiful garden on their memory. You cried when you showed the garden to me six months ago."
Yug – "How do you know me? We became friend only on yesterday." Iti makes a magical bubbles through her magic and the one of the bubbles enter into Yug's head.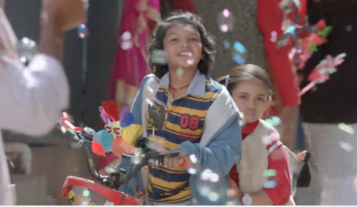 Iti – "You would remember your past gradually. Before that you hear one thing. Astha aunty and Shlok uncle are your parents. Don't hurt them after regaining your memory." Yug – "Promise. But however, I get a memory. Why can't you say who am I? It is ridiculous though." Iti says, "Yug, We met eachother on my birthday party. I was partially mute because of the shock that my mom was deceased. My rich and kind father took me to many doctors but in vain.  You came there to perform Ramleela drama. I smiled after a year post mom's death."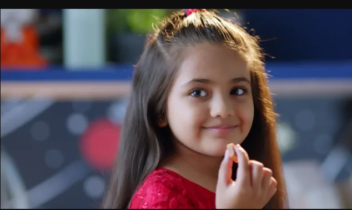 Iti – "You got a sudden interest in me as I seemed weird and snooty." Yug smiles. Iti – "My evil cousin shown my mom's death video (thats a fire accident recorded in public camera). That time you saw me fainted and you found the reason why I am mute. You took a mission to cheer me up.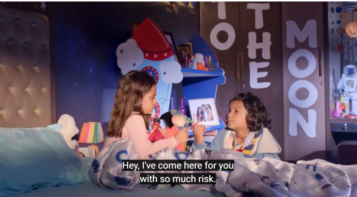 "You gifted me one selfmade house by you. "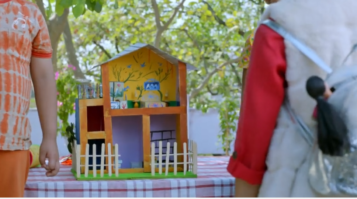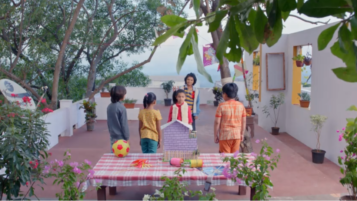 "You introduced your friends to me. You succeed in it. I spoke Yug. I spoke Yug. I shouted your name. You took me to the same lake lake where I met you yesterday. You know I shouted your name after seeing a snake near you. But later I came to know it is your friend. Weird." Yug and Iti laughs.
Iti – "I must thank my life to have such a friend like you." They both look at the river and shouts "Thankyou Zindagiii".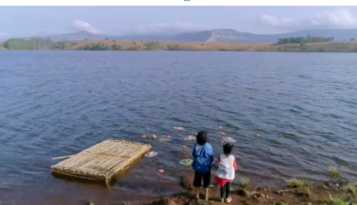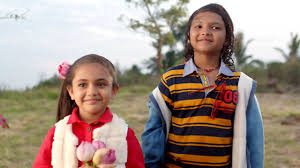 Iti tears in joy. Yug becomes teary eyed and asks, "Then what happened?" Iti – "Its time now, Yug. Astha aunty must be searching you." Yug bids bye to Iti. Iti says, "Then Shivraj uncle comes in between us as Devguru and our lives become hell."
Yug comes to his house. Yug hugs Astha and Shlok and says, "Mom and Dad, I brought you onething." Yug gives a lotus to Shlok and Astha. They smiles. Shlok compliments him and kiss him.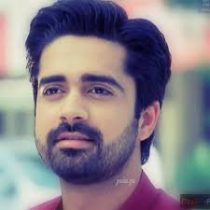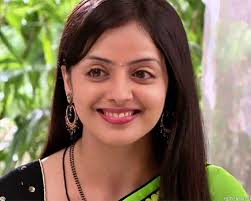 Shlok – "Yug, come with papa. We can play Ludo." They goes. Iti comes near Sandhya. Iti – "Didi, Yug would remember everything very soon. Only by using Yug, we could save Astha aunty and Shlok uncle from the monster Kapil." Sandhya nods, "How would you convince Yug after knowing that we're a spirit." Iti becomes dull. Arun – "Kapil still not give up his hope of killing his mother even after that incident."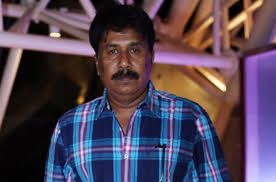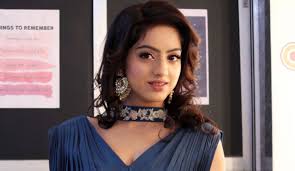 Sandhya – "Mom is his burden actually. This kind of man deserves death." Arun – "Its our fault to give birth to him. Bhabho forgot the past because of the shock. But we should save Bhabho." Sandhya and Arun looks at the garden of dead plants. Arun – "Astha and Shlok didn't understand that they came here not to treat Bhabho but to kill her with those so called actual 'poisonous' capsules."
Astha's room.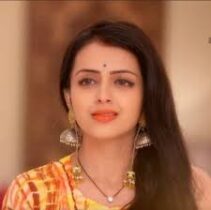 Astha locked the room and takes the Red Velvet Diary and the pen. The pen doesn't seems too old. She opens and writes. Its not writing. She opens ink tank and finds something  red thick like glue. She tries to pour, but the thick fluid doesn't flow. She takes ear cleaning bud and insert into ink tank. Something red is sticked to bud and she takes it out. To her horror, it is blood which is months or years old. Astha shivers, "She filled human blood as ink. Kapil said two members are being hired by him for Bhabho. One is Veer and another is Krishna (Megha Chakraborty)" Astha hides the pen. She opens the diary. In Intrdouction page, it is mentioned as Dr.Veer, Psychologist. 29 years old, Single, orphan, renowned doctor. She looks at his photo (Karan Vohra).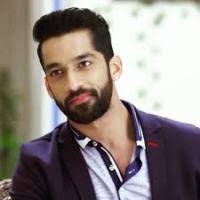 She reads the diary completely. She controls her emotions inside.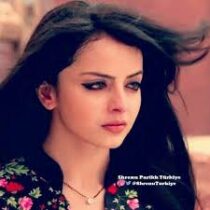 She thinks, "I should find the second doctor who treated Bhabho" She sneaks into the storeroom's hidden area and search for something related to the second doctor. She finds a cassette tape labelled as 'Krishna'. She inserted the tape into the cassette and plays. With a hussy voice it starts as I'm Dr.Krishna Sharma. "This place is not safe for humans. I am going to see my death soon……… "
To be continued…..