Teri Meri Baaki Hai Kahani Twinj SS Shot 4
Teri Meri Baaki Hai Kahani Twinj SS Shot 4
.
The Episode starts with a very good morning in sarna mansion everyone was awake and came down for breakfast while amaira was feeding the little Krish with his feeder and Alisha was settling the breakfast kunj and Vir too joined them….
Everyone here today at same time finally vir said making everyone giggle
Yeah seriously or else to you guys just sleeps like kumbhkaran amaira told while kunj pat her forehead …
Ouch bhaiii amaira screamed
We don't sleep like kumbhkaran okay kunj added and kissed Krish on his forehead while he was jumping to go in kunj arms …
This Krish is such a cheater he always wants bhai amaira said while Krish giggled ..
Yeahhh but even Krish will agree with me that you and Vir bhai are kumbhkaran hai na Krish amaira added to the Krish nodded his head cutely making Alisha and amaira laugh ….
Bhai dekh rahe ho isko 😐 champ you are getting spoiled staying with this ladies now you are going to stay with us vir said
Haha as if you stay at house Alisha added
Now you don't start fighting with me vir told her kissing her palms
Oooooooo so much PDA kunj and amaira teased them …
Now shall we have breakfast I think no one is getting late today for work amaira added …
She is speaking alottt bachu it's high time for you to get married vir teased her while amaira was shocked …
Yeah I think we should start finding someone kunj too added
Why ?? I don't wanna get married soon and you both don't even think of getting rid of me soonnnnn amaira added …
Acha baba leave it you know na you are our princess kunj added while amaira hugged him showing tongue to vir while all smiled and had their breakfast …
.
Next scene :
Twinkle and abhimanyu too got a very good morning and abhi pampered her with breakfast and everything …
Oooooooooo I am feeling soooooo blessed that you are with me or I don't know what I would have done twinkle said
Ohhh come on twinkle again senti mode on haan I am your dracula remember and I'll always be with you abhimanyu added
Now let's have breakfast together then we will go to hospital asap abhi added
Hmm abhimanyu can I ask you something ???? Twinkle asked …
You call me by full name only when you want to get any info what's now madam ??? Abhi asked making twinkle giggle …
Uhmmm Nothing I'll ask some other day twinkle added
Ufff twinkle tell now or else I'll go mad thinking what it is abhi added …
Did you had any info about them ???? Twinkle asked while Abhimanyu coughed
You wanna meet ???? Abhi asked happily
No I just asked twinkle added …
Twinkle yaar till when you wanna cage yourself why you got so insecure you were never like this abhi added
Yeah ….but I can't risk it this time twinkle added …
Ok fine have your breakfast abhi said and both indulge in talking further ..
Soon the duo reached while twinkle and abhi went to receptionist and talked with her and asked them to wait ..
Twinkle you wait here I'll have to make a call abhi said looking at his mobile
Sure twinkle added ..
Mrs sarna ??? Someone called
Twinkle stopped abruptly and turned to find it someone else and closed her eyes …
MRS SARNA 💔💔💔💔💔
Flashback shows
After kunj proposed her twinkle started thinking about him but she wasn't sure if she should say yes or no she started staying with her friends and used to Gurudwara daily to help people while kunj also used to visit …
He promised twinkle whatever will be her answer he will be always their for her and will help her in settling as he thinks he was the one because of whom she got betrayal from her parents …
While it was a month and twinkle decided to meet kunj she called him and was waiting for him..
Soon kunj reached the place and both exchange the greetings
Ohh hi kunj added
Hello twinkle replied nervously
This is for you kunj added giving her bouqet
Why ? Twinkle asked
Just kunj smiled at her ..
You called me soooo suddenly everything fine ??? Kunj asked her
Yeah I called you to inform something twinkle said …
Yes say kunj added
Why you wanna marry me ?? Twinkle asked
Because I love you kunj added
Twinkle looked at him surprised while kunj snaps her finger before him
Ha Han I know I am enough handsome kunj added …
Kuch bhi twinkle added
While kunj held her hands what happened twinkle if you are not sure about me nothing will change between us we will always remain good friends very good friends 😊 kunj added …
I don't know kunj I wanna trust you but I feel like like …twinkle said stuttering
What ??? You can say me anything kunj added..
I feel like you wanna marry me to take revenge kunj twinkle whispered slowly while kunj left his hold on twinkle hands
Twinkle ….he gasped a bit before…
continuing I know I had done wrong but I never wanted you to get hurt in any case I won't say what you are thinking is wrong I know you are insecure but trust me I wanna marry you because I love you when I first saw you something clicked in me and as the days passed you were getting in my mind heart everywhere and that's why I decided to send you back to your home because I don't want to fall for you deeply ..but then you know what happened I felt myself guilty and I decided jo raita meine failaya hai wo main hi sametunga after you left from their I missed you alott and I don't even know when my feelings for you grew deeper n deeper kunj added..
Hmm twinkle added tears welled up in her eyes she can find a genuine concern for her in kunj yes ..
I just wanted to know this and …twinkle started
And ???? Kunj asked ..
I wanna marry you twinkle added
What really kunj stood up shock and was very happy …
Yeah 😂 why not when my mr hot and handsome kidnapper wants to marry me then how can I say no twinkle joked
Huh kunj added
No on a serious note though I felt hurt at first that because of you I am away from my family but they wanted to get rid of me anyhow even its not you the reason would have been something else for me to get separated from them but the care you showed me afterwards you could have left but you stayed to rectify your mistake and I think I need to give chance to life twinkle added ..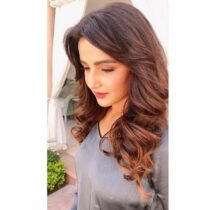 I love you twinkle I love you alott you made me the happiest person today kunj said lifting her happily …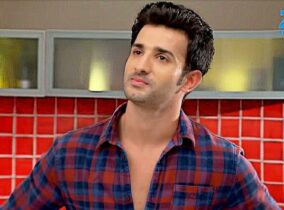 While both of them were happy being with each other and then kunj planned their wedding …
He was much excited about it from his side only his workers were their raj arjun Nancy vabi and from twinkle side her friend chinki with whom she was staying and her fiance varun ..
Everything was set and kunj and twinkle married in secret ceremony …while everyone congratulated them ….
And from today I'll promise to love you and trust you always no matter what will be the situation I'll be their for you always kunj told twinkle while making her wear her wedding ring twinkle smiled..
And I promise to be with you always and love you no matter what twinkle too added while the duo was sooo much happy finally their were married …
Soon raj arjun Nancy chinki and vabi arranged a game for them not letting them spend time with each other …
So the game is asusual you have to find rings in the milk bowl chinki told them
Arrre what's this shitty rituals kunj added
Ohhhhh so desperate boss raj said while kunj hit him with elbow
Now no more delaying proceed yaar it will be a fun game chinki added ..
Okkkkk kunj and twinkle said and started finding the rings and none of them were getting it …
Chinki are you sure you have left any ring in it ??? Twinkle asked
Damn sure twinkle search with open eyes and leave your romance for sometime chinki teased twinkle
Huh shut up twinkle said and started finding but again none of them got
I think twinkle they are Pranking us twinkle kunj added while making everyone burst into laughter
Sorry guys their is no ring in it chinki told them making them frown ..
Huh now now we are leaving they said and everyone left from their
While twinj looked at each other and kunj smiled
Finally yaar he said and picked her up starting their married life blissfully 💖💖💖
Days were passing by and both of them were happy with each other they used to enjoy every single moment …
One fine day ::::
Hello kunj called twinkle
Yes mr sarna what happened ?? What do you want ??? Twinkle asked him teasingly..
You….kunj added while both of them giggled …
I never knew you can he this kuch cheesy twinkle added
Huh not cheesy but I am romantic kunj added proudly
Ohhhhh why did you called ?? Twinkle asked..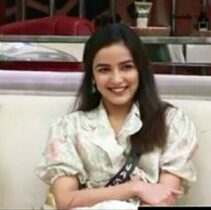 I am on my way to home get ready soon we are going out kunj added
Oooooo dateeeee twinkle added
Don't get your hopes high 😒it's just a random dinner kunj added ..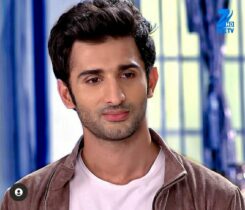 Huh hate you twinkle said
But I still love you and yaar please get ready soon or else we will be late kunj added ..
No I won't twinkle told him
Ohhh then I'll kidnap you kunj added
Again ? Twinkle said while both of them bursting into laughter ..
Soon twinkle got ready looking very very pretty while kunj already lost his heart to her ..
He smiled complementing her and while she blushed soon they went and yes kunj planned a beautiful date for twinkle …
Thisssss twinkle said smiling happily
Yess happy one month anniversary kunj added …
Seriously 🤣 twinkle said I love you sooo much kunj she added ..
I love you too now don't start crying again or else your make up will spoil then you know further kunj added
I am naturally very beautiful twinkle said
Ohhh ya ya how can I forget kunj added while both of them laughed their heart outs …
Kunj pulled a seat for her and then he sat opposite to her while he ordered something for them and started teasing her making her blush at his talks
Aaj kal koi zyada blush nahi kar raha hai kunj told her
Nahi toh twinkle added
See again you are blushing and you look so beautiful this pinky pinky cheeks kunj said and pulled her cheeks …
Can I have the pleasure to dance with my lady love ??? Kunj asked sitting on his knees infront of her
Sure twinkle added excitedly while both of them danced on sohnea 😍
They enjoyed their very first date and then went back home soon they changed and lied on bed …..
Kunnjjj twinkle asked him while they were resting in each other embrrace
Yeahhh kunj added
You never told me about your family twinkle added
You wanna know 😂 kunj added …
Yess tell me twinkle said
Oh I told you already my mom and dad were killed as you know kunj stated
Hmm twinkle felt heavy …
And then I was small and the only person left with me was my massi who took me from here and she looked after me making me complete her education and everything kunj added ..
Ohhh isn't she married ??
Yes she is that's why I stopped meeting her because my uncle wasn't liking her giving me more attention than her kids then I shifted to my Chachu house who had two kids vir and amaira my cousin's kunj added …
You didn't invited them ??? Twinkle said
I did called chachu he said he isn't fine and can't come and Vir he is on his practical training he can't come leaving it he doesnt even have time for us he is so busy 😂😢 and ammu my baby amaira she is doing fashion designing she said once she will be free she will come and meet us kunj added ..
Ohh nice 😍 twinkle said
Now you wanna ask something more or is your kbc done ??? Kunj asked jokingly
Huh kbc haan😒 twinkle added while kunj cuddled her tightly …
You know twinkle after my parents death I never felt so comfortable with anyone but situation changed with you if you ever leave me I won't be able to survive kunj added..
Pls kunj don't talk about separation twinkle added hugging him tightly …
Acha baba I won't kunj added pecking her forehead …
Flashback ends
Twinkle twinkle abhimanyu called twinkle while she looked at him
What happened ??? Where are you lost ????? He asked …
Uhmmm no where twinkle added
Acha come they are calling you inside he added while twinkle nodded and left with him …
Soon twinkle was taken inside while she gave her blood sample …
They are so many marks on your forearm nurse told her
Yeah I was taking treatment from other doctor but it didn't worked twinkle added
Ohh don't worry you will be fine nurse added
Soon twinkle went for her whole body scan all the while everything was revolving in her head …
After sometime all the test were done and twinkle came back to waiting area where abhimanyu was waiting …
Are you fine ? Abhi asked
Yesss twinkle added …
Let's talk to doctor twinkle said and abhi nodded
They went but vir went to handle emergency case …
Shit abhimanyu added
Sir you will get all the test reports tomorrow then you can talk to Dr virendar directly nurse told twinkle while she nodded …
Abhimanyu went further while twinkle started seeing the surroundings and found many couples their …
Tears filling in her eyes and her heart feeling heavy …
Just sign this divorce papers and leave I don't need you anymore
But twinkle what happened ??
I don't want to stay with you anymore and please don't waste my time as well as yours …
You can't do this you can't take this decision alone twinkleeee
I can and I have already decide this so pls don't drag this issue further or I may do something with me ..
Stop it don't harm yourself ok you want me to end this relationship here it is ….and he signed on the papers …
Twinkle be careful she heard abhimanyu yelling when she was about to collide with strecher …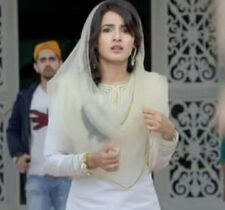 What dhyan kaha hai tumhara ??? Abhi asked
Sorry I don't know just take me back home asap twinkle said
Ok ok come he added taking her
.
To be continued 💔💔💔
💖💖💖💖💖💖💖💖💖💖💖💖💖💖
Hello people I am back 😁😁😁
Thank you so much everyone for commenting on last shot
Do share your views on this one as well
Twinj married n Twinj divorce ?????
What must have happened between them
Think think 😉😉😉
To know it early comment down 🤣🤣🤣🤣🤣
Ignore errors no proof read
Bye Sayonara 💖💖💖