Teri Meri Baaki Hai Kahani Twinj SS Shot 3
Teri Meri Baaki Hai Kahani Twinj SS Shot 3
.
The Episode starts with amaira going somewhere she reached a coffee shop to meet a handsome hunk while he smiled at her ….
Missed you so much amaira said hugging him while he tighten his grip on her..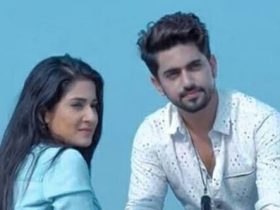 Same here as well love he replied
You came so soon you were going to come after a week back ?? Amaira said
Yes I know but twinkle wasn't fine so I had to come early for her you know how stubborn she is he said
Haan Abhimanyu I know and so as my brother he is not less babaji made their perfect match amaira giggled ..
Yeah true made for each other staying away from each other due to misunderstandings and their ego abhi replied …
Yes are you sure our plan will work ?? Amaira asked
Damn sure I know twinkle loves kunj alottt abhi replied …
Yes so does he but he Is angry at her and twinkle doesn't want to face him but we need to make sure this time they had they happily ever after amaira said while Abhimanyu nodded ..
Soon both had their dinner while discussing few things and abhimanyu dropped amaira back to her house
.
@ sarna mansion :
Kunj was awake and was thinking about twinkle he tried to let go off her thoughts but the more he tries the more he gets down the memory lane
Flashback shows
Kunj after shouting at her and telling her that her parents doesn't care left outside and Regretted saying those words to her though he hates rt but he knows it's not twinkle mistake and hence he never went harsh with her but today ……today was the limit and he let of his frustation on twinkle he went back his home to find twinkle sitting on floor in corner hiding her face between her knees
Kunj sat beside her and called her name softly …
Twinkle look at me he said it was the first time he called her by her name
Twinkle hearing his voice looked at him while he gave her tissue to wipe her face which was drenched in tears …
I am sorry I never meant to hurt you it was just frustation kunj added while twinkle was looking at him spell bound
No one talked to me like this 😭 you are so bad twinkle told him sniffing making him giggle ..
What now ?? Go from here atleast let me cry in peace twinkle said ..
Ok ok don't cry see you didn't even used make up since a week and now you are looking like chudail now surely any bollywood movie director will give you role in his horror movies kunj said jokingly…
Kuch bhi 😒😒 I am naturally very beautiful I don't need to use any make up twinkle said ..
Every girl says the same kunj replied
Whatever sadu kahi ka 😐 twinkle said
Huh now come and have something if you wanna go back I'll let you go as well kunj said
Whattttt twinkle was shocked
Yes you wanna go back na kunj said
You are saying this because you think I am headache na and wanna get rid of me now no no now I'll prove it to you that I am not and till that time I'll not go from here twinkle said
No babaji save me kunj replied…
Hehe no babaji is on my side twinkle replied while both of them giggled ..
Now come don't cry like this kunj said
I'll but only on one condition twinkle said
What ?? Kunj asked ..
Be my friend Twinkle stated with her puppy face
Like seriously ? Kunj asked…
Yes I'll be a very good friend you know twinkle replied forwarding her hand
On fine kunj said shaking his hand with her
Suno twinkle said
Yes kunj asked
What's your name ?? Twinkle asked
Why you wanna know ?? Kunj replied
Don't worry I won't tell police about your identity twinkle added making kunj giggle
I am not scared of anyone and I am kunj kunj sarna he added
Ohh nice name twinkle said and I am twinkle she added
Oh I know that kunj replied
Yes I am stupid twinkle said
Yes you are kunj added giggling and got up to leave
Suno twinkle added again …
Now what ??? Kunj asked her
Why did you kidnapped me ? Twinkle asked …
Don't you think you are going too fast kunj replied..
Ok I'll leave it for the other day till then I will stay here and will prove it to you that my family loves me alott they will soon find me I beleive it twinkle added which made kunj smirk ..
Let's see he added and left while twinkle smiled too determined ..
Soon few days passed still their wasn't any news from Taneja's and kunj decided to call them and let them know about twinkle ..
Hello kunj said ..
Hello rt replied from the other side ..
Such a shameless creature you are who doesn't even think about your child kunj replied
What do you mean ?? Rt asked
Your daughter is with me kunj said
Ohhh so you called me to ask for money ???? See I don't want that girl back in my family you can keep her rt said and hanged up the call which made kunj shock till core …
He went back home and went into his study and started thinking about what rt said
How mean 😣 I have never seen a person like this does he love anyone or not he is not at all concerned about his daughter kunj said and broke the vase ..
While twinkle came to his study and knocked on the door while kunj opened and looked at her
What happened to you ?? Twinkle asked
Nothing kunj replied ..
Pls tell me twinkle said while kunj didn't knew he decied to tell twinkle the truth
You asked me right why I wanna take revenge why I kidnapped you kunj said
Yeah twinkle said kunj pulled her with him and showed her his parents pic .they are my parents we were a happy family but then 2 devil's came in our life and killed them kunj said ..
What ??? Who were they ? Twinkle asked him
Your father raminder Taneja and his younger brother randhir Taneja kunj said
No no kunj you might be mistaken it is not true twinkle said ..
Yes twinkle it is kunj replied
We were happy family twinkle my papa mom I was young and my father was going to launch a new industry in which he did partnership with your father chachu rajvir uncle but on the day of inaugration someone lit fire in that industry and my parents were trapped with their best Friend rajvir uncle and Ragini aunty
I screamed for help but none came to rescue and I lost my parents kunj said crying ..but then I heard the conversation of raminder and randhir Taneja that they purposely did that because they wanted claim the insurance amount .. and want to be the only persons who will get the money so they planned all this and killed my parents I told everyone but no one believed me kunj said angrily ..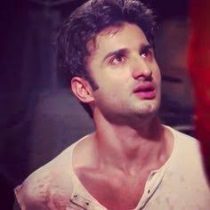 Ok kunj I understand but do you think by kidnapping me your revenge will be fulfilled revenge does only harm kunj and those who does crime pays for it too twinkle added trying to make him calm …
Let karma decide what goes around come around twinkle stated while kunj thought for a while ..
Ok you are leaving tomorrow I don't want you to stay here more kunj added…
Kunj was hurt that he thought he will take revenge from them who was not even true to their own blood he was feeling guilty for dragging twinkle in this matter and making her part of this sorrow too ..
Soon next day came twinkle was happy somewhere that she was going back but unhappy too because she started seeing a good friend in kunj and was praying what he Is saying must be wrong unaware of the upcoming storm in her life ..
Soon kunj called rt and his brother to let twinkle also know about their truth
He reached and asked twinkle to wait till he talk with them while twinkle decided to go and see what he is talking ..
Ohhhhh so you are the one calling me haan rt told kunj making him angry
Yes kunj replied
Bhai sahab isn't he the same one who first tried to bring our company down randhir said
Yes he is the same guy but what enemity do you have with us you don't even look of amirtsar rt said
And stop this nonsense silly boy we are very old players of this game and you can even pull a single hair of us randhir Taneja winked at kunj ..
I had a very close relations with you both but you guys are such jerks that even I feel pity for you I won't do anything because I'll let karma decide your future kunj said …
Ha ha ha ha ha whatever but don't tell me you are the one who kidnapped twinkle as well randhir told kunj ..
Ohhh if you did we must thank you we were finding ways to get rid of her and you helped us so we are grateful to you for that rt told kunj ..
I can't believe someone will fall so low when it comes to money kunj' said
Huh we are not here to hear more of your silly talks our time is precious and again I am saying don't come in our way or you won't be able to survive rt said and left from their with randhir ..
Kunj was shocked seeing twinkle who heard all of his talks with them he looked at her and felt pain ..
Twinkle this …kunj said
No kunj don't say anything I need time to digest this twinkle added sitting on her knees she recalled their words and felt more hurt
But kunj tried to say
No twinkle stopped him and went from their while kunj keeps on looking at her
What you did kunj I am responsible for dragging her into this shit kunj said and punched his hand on his car …
.
Next scene :
Rt and randhir both of them went back to their haveli where leela was impatiently waiting for them
Where is twinkle ??? She asked looking towards door ..
I already told you leela her work is done in our life she is no one to us now rt told her
How can you say this ?? She is our child leela added
No she is not my child she is rajvir bhaisahab and Ragini bhabhi daughter whom we adopted rt reminded her getting angry
Bhabhi you go inside we will talk to you later randhir told leela while she went dejectedly
Rt bhai calm down what happened to you randhir said ..
Twinkle twinkle twinkle our life is just revolving around her first her father rajvir destroyed our life then this twinkle 😐rt added
Taneja family had 3 brothers rajvir Taneja raminder Taneja and randhir Taneja but out of them twinkle grandfather used to love rajvir Taneja the most who was his elder kid and his proud while the rest two were useless they used to get jealous of their brother and decided to snatch the property he got from his father …
Hence they planned a partnership with rajvir and his best friend manohar and all of them were really happy with the launch of their new industry but rt and randhir had their other plans ..
They get to know that they can get the money only if the industry had any accident so during the launch they lit the fire their in which rajvir ragini(twinkle parents') manohar and usha(kunj parents) along with some workers were killed and the only left parters rt and randhir got the claimed amout from the insurance company …
So I planned all this so that I can rid of both industry and rajvir bhai and another partner Manohar sarna rt said angrily ..
But he left his daughter behind his back and even after dying he made sure to leave all of his property in name of twinkle which she would get only after reaching 21 years of age ..
Hence I did drama before my father to give me twinkle so that I can look after her and made sure twinkle forget her real parents …rt said smirking
Yeah and we already made her sign on that property papers randhir told
Exactly we will use that property as our trump card rt added smirking ..
.
Next scene
It's been 2 days since that day and twinkle didn't went back home she was staying at gurudwara ..
Kunj used to visit her daily which she ignores him while the days were passing by and kunj was keeping an eye on her whereabouts
But in all this he was feeling something different something attached with twinkle and he decided to talk about it with twinkle …
Hence he met her in morning at gurudwara and ask her to talk to him once
What happened ??? Mr kidnapper ? Why are you behind me twinkle asked him she was trying to be strong infront of him
Don't act atleast infront of me twinkle seeing you like this make me guilty more n more kunj added
But twinkle started to say
Wait listen to me I know I came in your life as storm and detached you from your parents which I am guilty off kunj said
But I don't need anyone sympathy kunj I wanted to go and confront papa but I stopped myself when they don't care about me why should I go twinkle added crying ..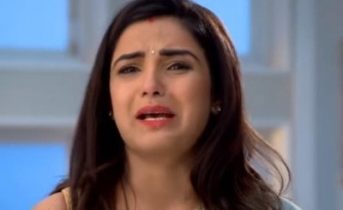 Please don't cry twinkle kunj wiped her tears …
Listen to me now what I might be saying will be shocking to you but I need to tell you that kunj added ..
What ??? Twinkle asked him ..
Kunj held her palms and directly looking into her eyes says
Will you marry me ?????????
Whatttt twinkle stood up shocked she wasn't expecting this at all
While kunj too stood up and continued talking
Yes twinkle what I am saying might be shocking to you but I do wanna get married to you and don't think it's because of sympathy or anything I do have a genuine feelings for you and I know only you can make my life beautiful kunj added
Twinkle turned to him and stared at him for a while she didn't knew what to answer they were so many things going in her …
I need some time to think about this twinkle added
Ok take your time if accept whatever you answer will be but I hope it will be a yes kunj added smiling at her
Flashback ends
Kunj was smiling thinking everything but soon tears started filling in his eyes and he closed his eyes angrily and went somewhere …
.
Next scene :
Twinkle was at her home thinking about her life but then she heard her door bell ringing …
She opened the door to find a man who smiled at her ..
You were serious about coming here abhi twinkle added
Yeah do you think I will joke with you never abhimanyu added ..
Come inside twinkle said and they settled their
So how did you find mumbai ??? Abhi asked
Strange horrifying twinkle added
Ohh really why ??? Abhi asked her
Uhmm aise hi you can how's the work going on ??? She asked
Yup it's cool I am thinking to expand it further abhi added and did you met dr virendar ???? Abhi asked
Yeahh he called me for some tests tomorrow but honestly abhi I don't want to take any treatment I am tried of my life I don't wanna live anymore twinkle added
Twinkle pls don't say this think about us if not for you we wanna see you fine and bubbly like before abhi added
Ok ok will you have something??? Twinkle added
Yeahh I ordered food it will come in half n hour and don't stress yourself relax and get fine asap ok abhi added
Ok twinkle said and went from their..
while Abhimanyu looked at her going …
I know twinkle you are losing daily and hence I brought you here I believe you will gain your strength from here and kunj is be the only one who can bring you back to life and you will fight back for you for him Abhimanyu thought and smiled faintly
.
To be continued …
💖💖💖💖💖💖💖💖💖💖💖💖💖💖
Thanks you so much everyone for commenting it means alottttt
How did you find the shot ????????
Do tell me about it ☺️
Stay tuned to know further ….
Bye see you soon
Ignore errors and no proof read
Sayonara 💖💖💖