TERE HI ISHQ MEIN….(EPI 5)
Two days was such a long time for keerti.. she was missing her Naksh.. morethan anything. Akshara could easily see he pain.. and thats why she was always near her as a friend morethan a Mother-in-law…
Keerti is shown sitting in the lawn..
Keerti's poV :
After that message.. Naksh only called once.. he was so happy as… I was able to feel his happiness.. as he got the project.. and he was working so hard for it… Today.. i will give a surprise to him… 
She goes to the hall and sees the arrangements..
Keerti : I hope he like it..
Gayu : Don't worry bhabhi.. he will
Rajshekar :Ha.. beta.. humare lalla ko surprises bahut pasand hai..
karishma(in devyani's ears) :Pasand tha..
Devyani : I just hope.. that everything must go perfectly…
They hear a sound on the door of a car arriving..
Mishti :Bhaiyuu.. agaye.. Bhaiyu agaye…
Naksh enters…
Everyone : Welcome back..
Naksh was surprised to see the arrangements ..but was a little upset too…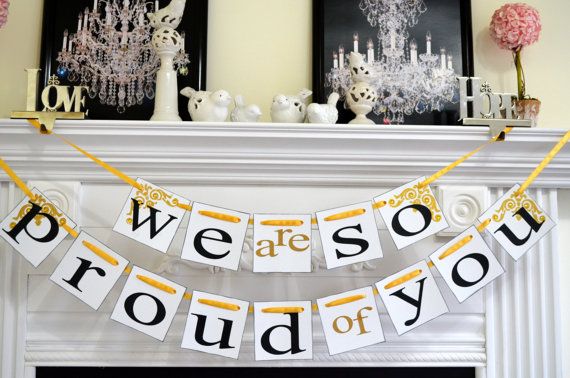 Naitik goes and hugs Naksh..
Naitik :I am proud of you Naksh..
Akshara : Dugghu… (she just hugs him)
Karishma :Kaisa laga surprise…
Naksh :Its good..
Naman : Your wife did it.. (he smiles a bit)
Gayu & Mishti :Bhaiyaa… party.. party..
Devyani : Chup… dono ke dono..  he must be tired …
Kaveri :Ha.. tum lalla.. ko room pe lejao.. keerti betiya..
Keerti takes Naksh to his room…
Keesh's Room ….
Naksh was unpacking his bag..
Keerti :Did you like the surprise or not..
Naksh :Keerti.. i am fed up of you..
Keerti : What ???
Naksh :I have already told you not to do… such stupid things for me.. and please don't mix up both of our life.. its different..
Keerti was hurt and a tear escaped from her eyes..
Naksh :Now don't start crying… and don't repat it..
He takes his towel and moves towards his washroom…
Keerti's PoV : Till when will you hurt me.. I promise you Naksh.. I will love to an eternal level each time you will be at my side.. And i will always try to keep you happy…
–" LivingRoom..
Akshara : Suwarnaji se mere baat hogayi.. She is so happy knowing that keerti &Naksh will go there..
Devyani :Ofcourse Naira.. we all can connect to there feeling even if Nandini and muskhan calls us daily once.. still we miss them..
Rajshekhar looks at Rashmi's photo..
Kaveri : She is with us..
Gayu comes there…
Gayu :So all are being sendi.. look Nanaji.. i mom don't like to see any of you sad..
Naitik : Its not sadness.. when were we remember her.. its always the good times we spend together passing infront of your eyes..
Keesh comes downstaris..
And ate breakfast with them…
Akshara :Dugghu.. Today you and keerti should visit her home..
Naksh :But mumma… I am busy…
Naitik : You have to go.. you should understand that she is missing her family..
Naksh :But papa..i am really busy…
Akshara : I don't wnat to hear anything.. i just know that they are missing her and you will go with her and if they insit  … you will stay there for a day..
Naksh :Okay…
Keerti & Naksh gets ready to go the GOENKA MANSION… On their way ….
Keerti :Naksh.. i have a request …
Naksh looks at her..
Keerti :I know our marriage is not working out.. we are still not a husband and wife till now.. but please don't let my family get aware of that..  they will be hurt… and…
Naksh :Don't worry… i have canceled my meetings and will be with you..
Keerti looks out through the window and smiles…
---
GOENKA MANSION….
As they reach.. suwarna , Surekha and Dadi were waiting for them already…
Keerti and naksh takes blessings from everyone..
Keerti :Maa.. were is Dad , Chachu and kartik..
Surekha :They have time for anything… its always business.. for them..
Dadi  :Surekha … Can't you see Damadji is sitting here..
Naksh :Dadi.. i have a request to you..
Dadi :Ha.. bolye Damadji..
Naksh :Please don't call me Damadji.. call me Naksh.. it feels more connected..
Dadi :Teek hai beta..
Suwarna :Have juice.. they will be here at anytime… Manishji said that kartik got mad hearing about your arrival..
keerti :Luv-kush kaha hai..??
Surekha :They both are in there room… Its exams comming na.. and i wanted them to finish chapters soon so that they can enjoy with you..
Keerti :Naksh.. come .. lets meet them..
Naksh and keerti goes to luv-kush's room..
Luv and ksuh gets happy seeing keerti and runs to her and hugs her..
Keerti :How is my luv-kush..
Luv-kush : Sad..
Keerti :Why ???
Luv : Its been around 54 days till you are away..
Keerti :Aww…
Kush :Naksh jiju… do you know to make posters..
Surekha : Keerti..
Keerti :What…
Surekha :Maaji is calling you..
She goes dowm stairs..
Naksh :Posters… ofcourse why…
Luv :Can you help us.. the fact is that we forgot to tell mom about it… and we were expecting.. that if you could help..
Naksh :Ofcourse…
He starts workin for it…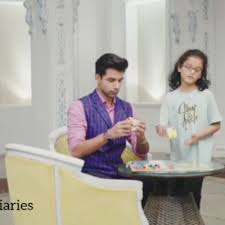 Surekha comes to luv-kush room..
Surekha :What are you doing Naksh.. luv-kush if you had any work you should have told us why bothered him…
Naksh  Its okay chachi.. after all they are my brothers too..
Kartik enters.. screaming keerti's name…
Kartik :Hi.  Naksh.. woh where is keerti..
Naksh : She is…
Surekha :Babhi ke sath hai..
Kartik :Chachi.. please call her hear..
…. After a few minutes.. its shown that Naksh kartik & Luvkush are making the poster and keerti enters there..
Keerti : Kartik..
She and kartik share a tight cute large hug.. Naksh remembers about Naira and gets a bit emotional..
—— Keesh's Room….
Keerti :Thanks .. Naksh you agreed to stay here..
Naksh :Your dadi wished it… and i couldn't resist..
Naksh opens her wardrobe and an album falls down..
Keerti : Naksh… you should see this… My sibling Luvkush and kartik.. will not leave a chance to tease us.. and i think you should also see this pics… i have captured all there embarissing moments..
She holds naksh's jand and makes him sit on the bed and starts explaining the story around each picture..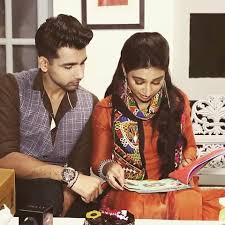 —- It was too late and naksh was feeling sleepy…
Naksh :Keerti.. i am so tired please…
Keerti :Yeah sure Naksh…
keerti as usually arranges the bed with the middle wall..
Naksh :You like kids.. ???
Keerti :Ofcourse… For the first when in took luv-kush in my hands.. i was sure that i am gonna have lots of kids in future..
Naksh looks at her.. Keerti realises what she said..
Keerti : Iets sleep..
She lays..
Naksh also lays down…
Naksh's PoV : I am sorry keerti may be i will not be able to give to the happines you deserve…
---