And Tv's new release Tere Bin is a mature love story dealing with sacrifice, responsibilities and longing. The male lead Akshay loves Nandini from the core of his heart, and has many beautiful memories with her. Akshay falls in dilemma when his friend dies and his fiancée Vijaya faces humiliation by the society for bring unwed mother. Akshay marries Vijaya to save her name, and also takes responsibility of his friend's child. Akshay and Vijaya get busy in their lives, and Vijaya's daughter Neeti binds them together in their strong relation, which does not have any love.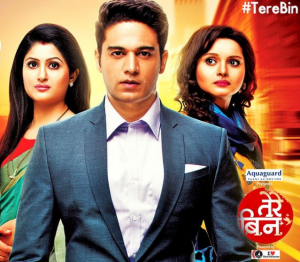 Akshay just becomes a dutiful father, and could not become a loving husband. Even though, Vijaya does not complain. Nandini comes across Akshay after eight years. The situation gets a storm of emotions in the lovers' hearts, which they can't even express. Akshay wants to share the things with Nandini, and explain her why he married Vijaya, but Nandini does not let him speak his heart to her. Akshay's heart still longs for Nandini. The show brings complex tale of relations and love.
Main Characters:
Akshay: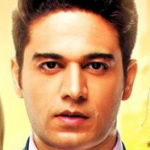 Akshay is a mature, responsible, honest and hardworking guy. He is a doctor by profession. He suppresses his love, feelings and pain in heart. He has much longing for Nandini, but is always dutiful towards his wife Vijaya and her daughter Neeti. He is simple guy and fallen in worse situation by fate. He is emotionally weak, but reacts to situations maturely. Akshay hides his past and love from Vijaya. He has everything and yet no happiness. Akshay wishes to get Nandini back in his life.
Vijaya: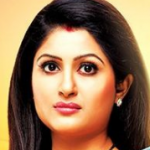 Vijaya is Akshay's wife. She is an ideal wife and perfect for Akshay. Vijaya and Akshay have a wall between them, but bonded by Vijaya's daughter Neeti. Vijaya's first love was Nilesh, Akshay's friend. Vijaya is indebted to Akshay for giving his name to Nilesh and her child. She falls in love with Akshay. She has hope that her marriage relation will get completed soon. Vijaya's trust starts breaking, and she finds it hard to believe Akshay.
Nandini: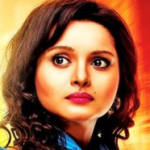 She is a practical, simple and sweet girl. She is an orphan and her relatives have raised her. She is a professional doctor. Nandini loves Akshay a lot. She has no one else in her love. Akshay leaves from her life, and Nandini gets in extreme sorrow. Nandini feels her love has got incomplete. She does not have any hope to get Akshay back after knowing about his marriage with Vijaya. Nandini is in dilemma to either lose her love or win Akshay back.
Cast:
Gaurav Khanna as Akshay Sinha
Shefali Sharma as Vijaya Sinha
Khushboo Tawde as Nandini Bhatt
Story So Far: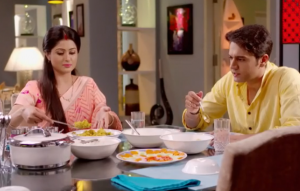 Akshay and Vijaya's happy family is shown. Akshay misses his friend Nilesh and tells Neeti that Nilesh has gone very far, and would never come back. Vijaya is seen as a good wife and mother. Vijaya's mother stays with them and takes care of Neeti. Akshay gets call from nursing home and rushes to do operation. Vijaya calls Nandini for interview for anesthetist post. Nandini impresses Vijaya by her profile. Vijaya panics knowing Dr. Pathak, the current anesthetist did not come and patient is waiting in OT. She asks Nandini for help.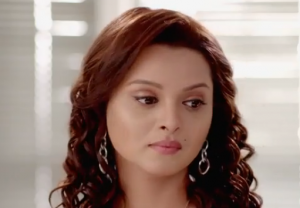 Nandini goes to OT and gets emotional seeing Akshay as the surgeon. She does the anesthetist work and removes her mask. Akshay gets a huge shock seeing Nandini after eight years. He tries to stop her, but she walks away. Nandini tells Akshay that she does not know him, he is a stranger for her. She cries recalling their past and leaves. Akshay gets emotional, and hides his state from Vijaya. Nandini recalls the romantic time spent with Akshay. She thinks how Akshay once shouted I love you outside her hostel. Nandini then gets a call from her boyfriend Irfan. He admits his love and she does not respond him, still being in Akshay's memories.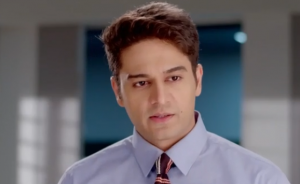 Akshay too is disturbed and did not imagine he would meet Nandini this way after so many years. He recalls how Nandini went to Chicago to pursue her further studies. He was not willing to stay without her, but Nandini assured him that she will never go away from his life. Vijaya praises Nandini, and he gets more upset. She tells him that Nandini managed to help in the emergency. Vijaya's mum asks Vijaya about Akshay's mood. She tells Vijaya that Akshay has become Neeti's father, but Vijaya could not become Akshay's wife. She sends Vijaya to know Akshay's tension.
Vijaya tries talking to Akshay to know what's bothering him. She asks him whether he liked Nandini. He asks her not to judge anyone too early. Akshay recalls a park moment where Nandini gifts him a green t-shirt. Irfan tells Nandini that he is coming to Mumbai, and she tells him that she is going to Delhi. Irfan asks her to visit Pune for few days and stay with him. She sees green bangles and thinks what person wants does not happen. Akshay's good bond with Neeti is shown. Nandini recalls past where a lady predicted that Nandini does not have marriage line in her hand, even then Akshay bought green bangles for Nandini, with a promise to marry her.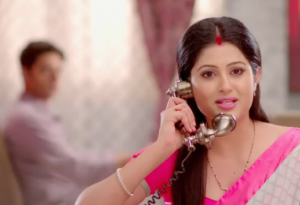 Vijaya calls Nandini and asks her to be at nursing home, without any delay as Akshay does not like late comers. Nandini reaches nursing home on time and calls Vijaya. Vijaya and Akshay reach hospital and meet Nandini. Akshay extends hand to greet Nandini, but she greets him Namaste. Vijaya gets emergency call and goes. Akshay asks Nandini to give him a chance to speak. Nandini acts rude with him. She scolds him for betraying her, and not trying to meet her in last eight years. Akshay apologizes to her.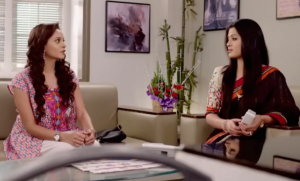 Nandini tells her that she will never forgive him. Vijaya prepares a work contract and asks Nandini to sign. Nandini signs it without reading. Irfan is not sure of his relationship with Nandini. Vijaya serves food to Akshay at home, and praises Nandini a lot. He gets angry on her for not informing him about hiring Nandini. Vijaya chose Nandini as she is well qualified an experienced doctor. Akshay reacts angrily and then tries to understand vijaya's viewpoint.
Our Take: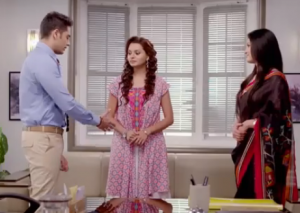 The show is a complex love story, with all the mature characters. They are connected and have a relation. Their love is incomplete. They all meet up and how their situation changes suddenly after eight years. The show brings story in a realistic manner, how character reacts naturally. The suffering of incomplete love, sacrifice and duty towards responsibilities is depicted well. The actors have less dialogues and more of expressions. There is much emoted by the actors's natural reactions to the circumstances. Viewers can expect less fakeness and dramatic tracks in the show. None of the characters is complete positive or negative, but react to situation like a common person would.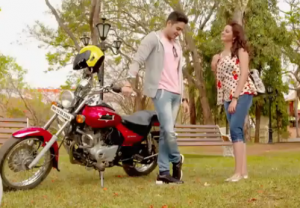 It brings a realistic concept. The show is simple and viewers would love the show for simplicity and natural characters. The concept is just around character's emotions and what they do in odd situations. The show brings lots of emotions and people who like mature love triangles will love it. Viewers can relate to the characters well. The leads are the plus point for the show. Gaurav Khanna holds good chemistry with Shefali Sharma and Khushboo. A great comeback for Shefali and Gaurav, and justified debut by Khushboo Tawde.
Overall: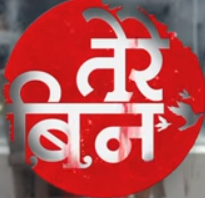 The show's tagline, the longing for love goes on well with the first week episodes. Tere Bin is different than current ongoing ones on other channels. The one who likes to see sensible and relatable love story can go for this show. Tere Bin serves a good concept with no typical hindi shows model.
Our Rating:
3 out of 5
Feel free to post your reviews in comments below. All off-topic comments will be deleted.