Swabhimaan Review: Just another prime-time family drama
Colors' Ek Shringaar… Swabhimaan brings the concept of understanding the difference between self esteem and egotism. The lead character Sharda gives great values to both her daughters, and binds them with the importance of maintaining self esteem in all times. People's opinion on daughter's achievements and daughter-in-law's achievements tend to differ. Some families do not agree on allowing their educated daughter in laws to work and earn. While the mother wants her daughter has to live with her self esteem and independence even after marriage, she faces many problems in finding such a perfect match for the girls.

Sharda gets on a journey to find a perfect inlaws for her daughters Meghna and Naina. She wants the family to value their education and also allow them to work. Sharda has spent her life in educating her daughters. Sharda got a bigger task in her life, that's to ensure the girls' don't lose their self esteem while obeying a daughter in law and wife's duties. The show aims to bring new traits of womanhood in picture. The woman's real strength comes from right values, good education and supportive family. Swabhimaan gives a modern touch to the traditional elemental concept.
Main Characters:
Sharda: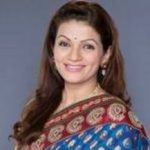 Sharda is a strong headed, righteous, courageous and protective mother. She has lost her husband and raised her two daughters well enough to equip them with the best education. Sharda values education a lot. She has always focussed on her daughter's wonderful future. Sharda struggled a lot in life to settle things and needs for her daughter's education. She feels proud when her daughters topped the college. She belongs to middle class conservative family. She believes in holding traditional values along with self esteem. Sharda has raised her daughters with good values. She hopes to get good in-laws family for them.
Meghna: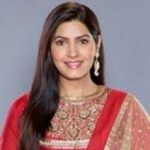 Meghna is a bright, daring, intense and smart girl. She has topped the IIM and fulfilled Sharda's dream. Meghna is very loving and caring towards family. She can never bear Sharda's insult. Meghna gets aggressive too soon. Meghna is disciplinarian and a role model for others to follow. Being the elder daughter, Meghna feels her responsibility much. She wants to earn a living and give back the fruit of Sharda's lifelong struggles for their success. Meghna is more practical and sharp than Naina. She aims to get a respectable job.
Naina: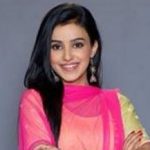 Naina is cheerful, fun loving and carefree girl. She is also a book worm and tops the IIT. Naina is Sharda's younger daughter. She wants to follow her elder sister Meghna always. Naina feels pampered when Meghna dominates her. Naina loves Sharda and Meghna a lot. The sisters share a close bond. Naina is regarded young and is always protected by Meghna. Naina is a good student at college. She is a wonderful obedient daughter. Naina is more humble and earthy than Meghna. Naina takes responsibility to lessen Meghna's hot temper. Naina is happy to get tag of being Meghna's follower.
Cast:
Prachi Shah as Sharda
Sangeeta Chauhan as Meghna
Ankita Sharma as Naina
Samridh Bawa as Karan
Sahil Uppal as Kunal
Story So Far: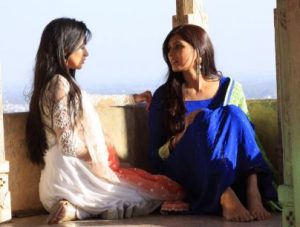 The little girls have big dreams to make their mother famous by their qualifications, achievements and goodwill. After 18 years, the little girls grow up and get appraised by everyone. They are Sharda's daughters Meghna and Naina. They have topped the college and brought moment of pride for Sharda. They get new sarees, slippers and other gifts for Sharda. Sharda thanks her brothers for their support, as they have been supporting her in raising her daughter and educating them after her husband's death. Meghna tells them about the job offer, which is very reputed and has good annual package.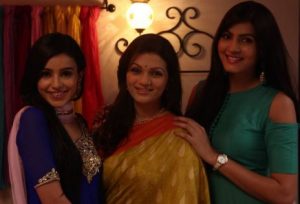 Meghna has big dreams to own big house for her family. A lady asks Sharda about her daughters' marriage. Meghna gets upset and does not want to marry soon. She asks Sharda about her degree which she earned by hard work. Sharda assures that she will get her daughters marry by their own wish. Meghna decides to go for the job. Mama ji asks Meghna to leave the job and get married. Meghna breaks out the bad news to Naina. Naina too gets worried. Meghna wants to become independent. Sharda thinks of her words. Meghna and Naina spend some time with Sharda and de-stress. Mama ji arranges a good match for Meghna and invites the family home. Sharda wants to know if the family will allow Meghna to work after marriage.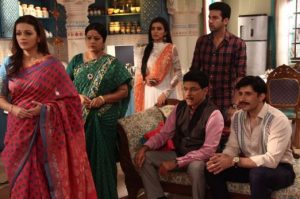 The guy's father says Meghna can work. Sharda informs Meghna about the guy's family. Mami ji finds out that the guy's family will not allow bahus to do a job. Naina gets to know this and worries for Meghna's dreams. She thinks of informing Sharda. Sharda goes to clears the matter with the guy's father. She gets shocked knowing Meghna can't do her desired job. Sharda apologizes to the guy's father and tells him that the alliance can't happen. Sharda wants to see her daughters independent and working after marriage. Kundan humiliates Sharda and leaves. Meghna gets her college mate's call and tells Naina about him.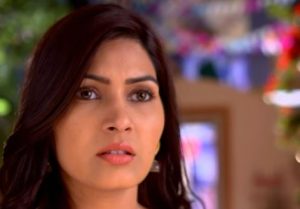 Meghna gets angry knowing about Sharda's insult. Sharda shows the old pictures to Meghna and Naina. She praises her husband. She tells them that its their father's dream to see them independent and holding good values. Sharda visits the marriage bureau and looks for alliance for Meghna. She gets to know about Chauhan family, who are very rich and influential. Sharda sees Sujan Singh Chauhan's interview, who asks the people to educate daughters and maintain their self esteem. Sharda gets impressed and finds Chauhan family the right home for Meghna. Sharda decides to go Jaipur and take Meghna's alliance to Chauhans.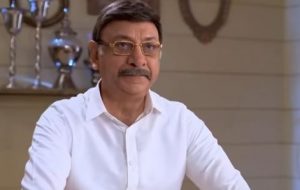 Sujan is looking for a good valued girl for his grandson Kunal. Naina tries to see Kunal Chauhan's picture. Meghna and Naina drop Sharda to railway station. Kunal hugs Sujan. A reporter pushes Sujan. Kunal slaps him, while his father Nand asks him not to gain negative publicity by media. Meghna worries knowing Sharda took alliance for Kunal, who is getting engaged to someone else. Sujan wants to choose the girl for Kunal. Meghna lights the diya at home. She think of Sharda's values.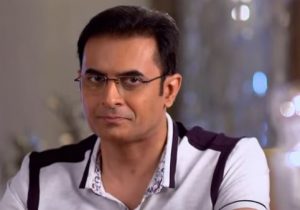 Sharda reaches Chauhan's house. She wants to meet Sujan. Watchman does not allow her and asks her to take appointment. Meghna tries to talk to Sharda, but gets her phone switched off. Sharda sits outside Chauhan's house all night. Sharda hears reporter telling that Sujan is finding a girl for Kunal and would announce his marriage soon. Sharda talks to Meghna over phone. Meghna asks if she has met Chauhans. Sharda tells she has full faith that Meghna's alliance will get fixed. Meghna informs her about Kunal's engagement news. Nand declares about Kunal becoming the CEO of their business. The news flash on the channels.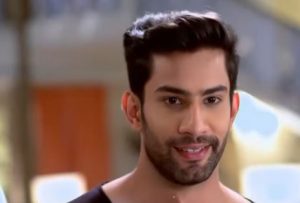 Kunal is shown as a responsible guy. Sharda is not allowed by watchman to meet Sujan. She stops Nand's car and meets him. She gives Meghna's alliance for Kunal. Nand insults Sharda and throws Meghna's pictures. He rejects the alliance. Sharda feels sad and leaves from there. She calls her sister in law Kalpana and tells the complete incident. Meghna is angry knowing Sharda's insult and asks her to come back home. Sharda regrets to think Sujan's family has rich values. Sharda and Sujan come to the same temple. She tells Lord how Nand rejected Meghna's alliance for Kunal. She prays to Lord to show some way.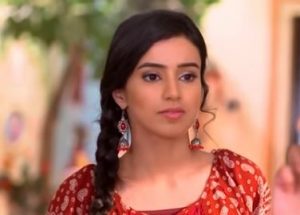 Naina asks Meghna to talk to her college mate who daily calls her, if he likes her since long, then he will let her work after marriage. Meghna does not agree. Sharda scolds beggar for making daughters beg and asks the woman to get her daughters educated. Sharda teaches the beggar woman about the value of education. Sujan hears her and is impressed by Sharda. Sujan helps the beggar woman. Sujan stops Sharda and talks to her. Sharda thinks how Nand insulted her and wants to leave. She praises Sujan as she heard good things about him. She introduces herself.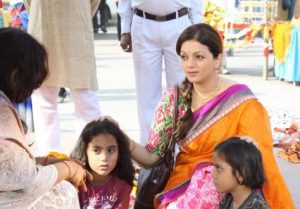 Sujan tells her that he is searching for a good valued girl for his grandson. He asks for Sharda's daughter's alliance for his grandson. She gets shocked and happy. Sharda clears that she wants her daughter to be free to work and be respected in inlaws house. He promises to give liberty to his bahu. Sharda and Sujan fix the alliance of Meghna and Kunal. Meghna is angry recalling Sharda's insult. She agrees to Naina to call her college mate. Sujan tells Sharda that once Kunal agrees for alliance, they will visit her home. Sharda gets hopeful.
Our Take: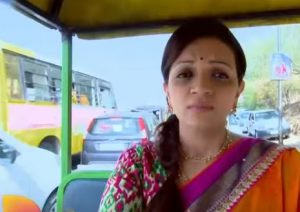 The show's concept is not new. It's about a mother supporting their daughters in their life's journey by holding a set of principles. Swabhimaan is from Rajshri Productions. One would get reminded of the old Rajshri movies and shows by watching the similarly defined characters of a self esteemed mother guiding her two daughters, who have not so similar mindset and ethics. The sisters will be crossing ways to adapt and fulfill their aim of protecting their mother's self esteem and values. The show puts light on importance of education in girl's life.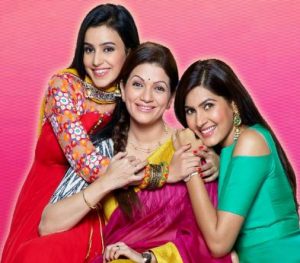 Good point is gained when the qualified girl's decision and dilemma are shown, over the marriage pressures. Nevertheless, the story then shifts to regular daily soap topic of marriage. Even the toppers of college go through the same marriage stress like any village girl. More insight on the girl's outlook and decision making skills should have been clarified. Characterization is not much striking. Prachi Shah is natural as Sharda, but Ankita Sharma and Sangeeta Chauhan still have to show their acting prowess. Other actors in lead roles are okay. Concept went on a fast pace. With the introduction of the rich prospective in laws family characters, the story appears to turn into any regular Saas-bahu drama with family politics.
Overall:
It seems there is strong initial emphasis on concept of holding a girl's self esteem in prospective in-laws house, that could fade away with the story going ahead. The concept gets bits of practical approach and has modern touch to it. One can watch it for the entertainment quotient. The show can catch up well in coming weeks depending on the lead pairs' chemistry.
Our Rating:
2.5 out of 5
Feel free to post your reviews in comments below. All off-topic comments will be deleted.