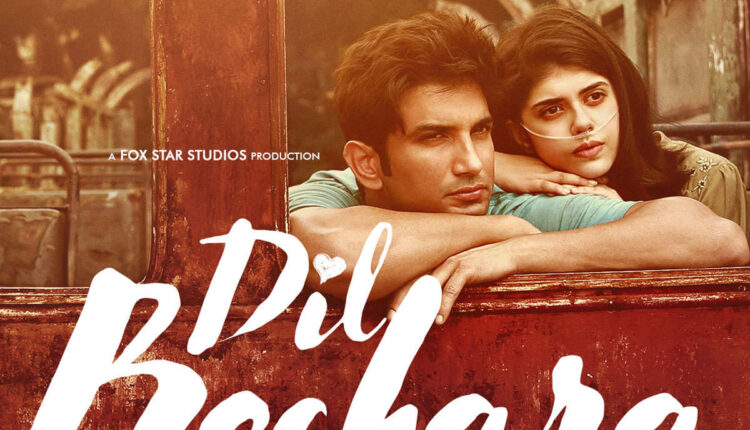 Sushant's friends speaks against his Dil Bechara co-star Sanjana Sanghi
Sushant Singh Rajput's untimely death had shocked everyone and we now hope and pray that he gets justice. So far it is unclear whether the actor died by suicide or someone killed him and the CBI has initiated a probe into the matter on the complaint of Sushant's father. At the moment the prime suspects are, Rhea Chakraborty, her brother Showik Chakraborty and some evidences also claim Sushant's flatmate Siddharth Pithani's involvement in the crime. But who knows if someone else was involved too and what's the true picture. 
Sushant's Pavitra Rishta director Kushal Zaveri (who has been one of his great friends from the industry) for the second time has targeted the actor's Dil Bechara co-star Sanjana Sanghi. He has made a complaint against the actress and this time he has picked up a strong point against her.
For the unversed, when #MeToo was initiated in 208, there were various stories making rounds in the media that Sushant had behaved inappropriately with his co-star Sanjana Sanghi and due to this the late actor was in extreme stress. It was revealed by his friends that SUshant was very stressed because it was all wrongly reported in the media against him and he was also aware who was running this propaganda against him but he had nothing in his hands. 
Sharing about Sushant's mental condition at that time, Kushal had revealed that Sushant was at his most vulnerable when allegations were made against him during the #MeToo movement, suggesting that he had behaved inappropriately with Sanjana. At the time, Kushal had said, Sushant could not sleep, because he was waiting for Sanjana to publicly dismiss the allegations. But Sanjana commented after several days, as she was abroad.
When actor Kangana Ranaut's team recently commented on the time Sanjana had taken to respond to the claims, Sanjana told Zoom, "I have said more than enough about what happened. Also, I've given a clarification which should have been enough. At that time, it wasn't late, nobody is in authority to decide what's late and what's not. You don't fuel rumours. It is not the responsibility or job to clarify rumours."
In October 2018, Sushant had shared screenshots of his conversations with Sanjana and denied all claims of s*xual misconduct on sets of their film, Dil Bechara. "I feel sad to reveal personal information but it seems that there is no other way to state what actually happened, in the midst of this curated, well-timed and agenda-driven smear campaign. From the first day of the shoot till the last day, this is what happened on the sets with Sanjana. Misconduct? Not at all. Agenda? You decide," he had written in an Instagram post.
Now, in a new Instagram post, Kushal has once again commented on what Sanjana chooses to speak about in the media.
He wrote, "Was expecting a reply from Sanjana Sanghi as she was quick in replying to Kangana, I guess she is busy…" Kushal also wrote that Sushant had re-written lines in Dil Bechara, with director Mukesh Chhabra's approval. "Let me tell you something about the film… Sushant re-wrote the dialogues of most of the scenes which includes him in the film… Of course with the approval of the director," Kushal wrote.