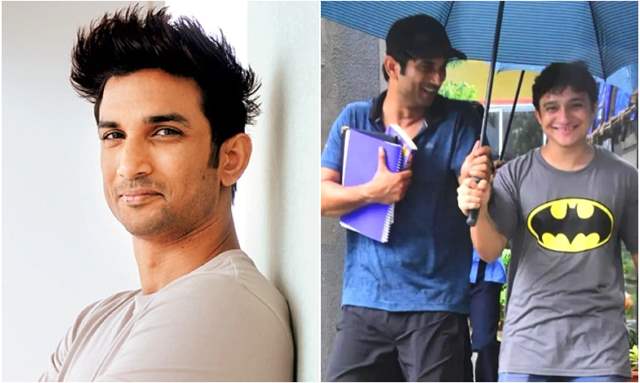 Sushant Singh Rajput left for heavenly abode on June 14 at his Bandra residence. While the police quickly pronounced the death as suicide but the turn of events have been such that it all looks like a planned cold blooded murder. The investigation has been turbulent too as ED and CBI have taken over the case.  While the investigation has seen several twists so far, Sushant's former manager Ankit has made some shocking new allegations against the actor's staff members.
He has revealed that the late actor never slept with his door closed. He questioned as to what his house help was doing since morning when Sushant didn't answer the door. He also raised questions about why the staff members didn't break down the door but waited for the locksmith. He also declared that Sushant's death was a murder in his conversation with Times Now.
Ankit further asserted that the Sonchiriya actor could not have taken his life because he was a positive influence and even coaxed people out of taking their own life.
Revealing his personal experiences and their relationship with each other, he claimed that the late actor treated him like a 'younger brother' and while he worked with him, he recalled no instance of seeing the actor 'depressed', but noted he wrote poems about his late mother and cried.
He also claimed to have seen a man named Dipesh in the pictures and videos that have been doing the rounds on social media. Saying that the man was employed after he left, he said his main duty was to look after SSR.
Reportedly, Dipesh Sawant was Sushant domestic staff and the person who was present in the late actor's house on the day of the incident when he allegedly died by suicide and even before that. He is also considered to be an important link in this entire investigation, just like Sushant's flatmate Siddharth Pithani.
Check out the tweet below:
#Exclusive #Breaking | 'Sushant was killed by his staff members', claims Ankit, Sushant's former manager.

Listen in. | #TimeNowForCBIForSSR pic.twitter.com/KEFqOaIWyf

— TIMES NOW (@TimesNow) August 17, 2020
Ankit revealed that Sushant also maintained a calendar where he would write down his schedule for the next day. Ankit also maintained that he couldn't believe that such a 'positive' person like Sushant would go into depression and take his life. He also said that as recently as 4 days ago he got a call from a person threatening to kill him like Sushant if he became a witness to the actor's death.
Meanwhile, the former manager concluded saying that he has been doing his own research and admitted that he has not reached out to the Mumbai Police and said that neither have they reached out to him to record his statement. He however, says that if CBI takes up the case he will help in whichever way he can.