AT PRATIGYA'S HOME
Saxena : Thanks beta Krishna for coming here. We can visit doctor tomorrow morning. Beta that's you room ,you can sleep there
Krishna : Ji
Pratigya : Good night Krishna
Krishna : Good night Pratigya .
At the night time wind was waving and Krishna find windows were also blewing up. To shut them Krishna moved towards it . Suddenly he sees Pratigya standing at the verandah
Krishna : Pratigya , you didn't sleep till ?
Pratigya ; Why you didn't sleep till now ?
Krishna : Woh wind was blowing and I was going to shut the windows , mean while I see you.
Pratigya ; This wind reminds me of storm .
Krishna : What ?
Pratigya : See this
Pratigya gives a news paper . Krishna finds a news that Daksh is going to participate in panchayat elections.
Krishna : What the hell ? Don't the authorities check before nominating a candiadate ?
Pratigya : The law and Order of our nation is been misused by certain higher officials who forgets their responsibilities.
Krishna : These type of policticians should be punished.
Pratigya ; Do you think it will change ? See My Paapa informed police and once Daksh was arrested. But see with the help of politician he got released and now his crimes have grown up and no one is doing any action to stop it.
Krishna : For dealing these type of people we need to execute a plan . Pratigya, first let your Maa gets cure, later we will deal with this man
Pratigya : Krishna already you are helping much. Your assurance is giving me a hope , but dealing with these type of dirty people …Krishna you don't need to interfere in that .
Krishna : Why ?
Pratigya : Krishna the fight is between him and me .
Krishna : Then why you bring me here ? Neha Ji is your Maa, I have no connection with her. Then why I should stay here ? Why I need to see your family doctor regarding the speech therapy ?
Pratigya : Krishna !!
Krishna : You told that you trust me and give your diary also . If you can believe me that much then why can't you think that I can also stand with you at your struggles ?
Pratigya : But why you wants to be with me ?
Krishna cups her face and looked at her eyes.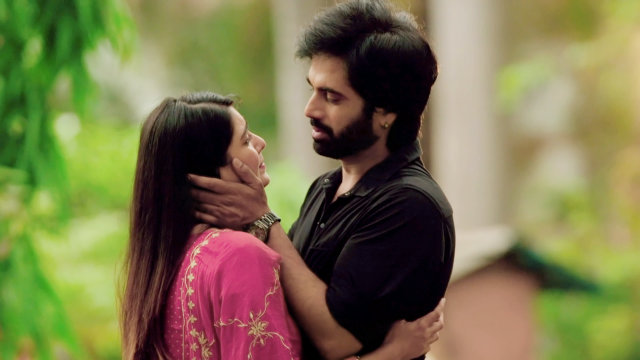 Krishna : I have no answer for all your questions, but one thing I want to say. Your teary eyes won't give me any peace of mind. Even though I can't change your past at least I can try to bring a change by healing your pains. That's why I am with you , Pratigya.
Pratigya : Krishna !!! Do you have any idea what you said now ?
Krishna took his hand back .
Krishna : I told what I felt. You can accept it or deny it that's upto you.
Pratigya looks Krishna's eyes. Krishna also look at her eyes. Pratigya close her eyes and kept her hand on her heart.
Pratigya : Krishna , why I feel that you wants to say more ? Did you had any other intention ?
Krishna : Pratigya
Pratigya : One minute, Tumhein meri kasam , Tum sach mein mere liye kar rahi ho naa, yaa phir kuch aur baat ?
Krishna : What I told is my heart's truth only. I am doing it for your sake because you are special to me because I love you deeply from the bottom of my heart.
Pratigya gets shocked
Krishna : Pratigya !!! Pratigya !!! Where you lost yourself ?
Pratigya opened her eyes and looks Krishna
Krishna : Are you alright ? Koyi sapna thaa kyaa ?
Pratigya nods her head
Krishna : Don't get tensed, It's not necessary that dreams always won't come true. So leave what you just saw now
Pratigya : Please don't say like that.
Krishna : Pratigya , I was trying to make you happy.
Pratigya : [mind voice]  : How can I convey to you that what I just saw was a surprising moment for me, even in dream also I wasn't able to speak from heart. But you did it Krishna and I felt to live that moment again. But I know it's just a dream.
Krishna : Do you want to tell something ?
Pratigya : Thanks , apart from what I can say?
Krishna : Pratigya,
Pratigya hugged Krishna and gets emotional. Krishna feels so attached with when she hugged him.
https://www.youtube.com/watch?v=aIATfFfYyBk
Krishna holds Pratigya's hand
I am always with you , I really mean it.
Pratigya smiles
Pratigya : Good night Krishna
Krishna : Good night Pratigya
Kriya goes to their respective rooms .
Pratigya opens her diary and finds that Krishna has written some thing on her diary
Your courage, willpower  and more over you care has bought me here Pratigya. I don't know what exactly it is but I know my heart is able to understand your pains and your goals. Right after your Maa's recovery I will stand with you for capturing the one who broke your heart, your trust, your family. How can he be so rude ? And after that what will be at our fate ? But I keeps continuing my subtle words to every one and expect you will listen to me. At the crowded Mumbai city may be we will again meet in any streets, any local trains or at any spot . That will refresh our friendship and much more. I felt that destiny had made us to meet so that our hearts can travel together. I will always remain trustworthy to you because you opened your painful diary to me with much courage. I respect your boldness , I admire your determination, I like your smiling face, but I really don't like your teary eyes. So please put an end to it and always keep smiling.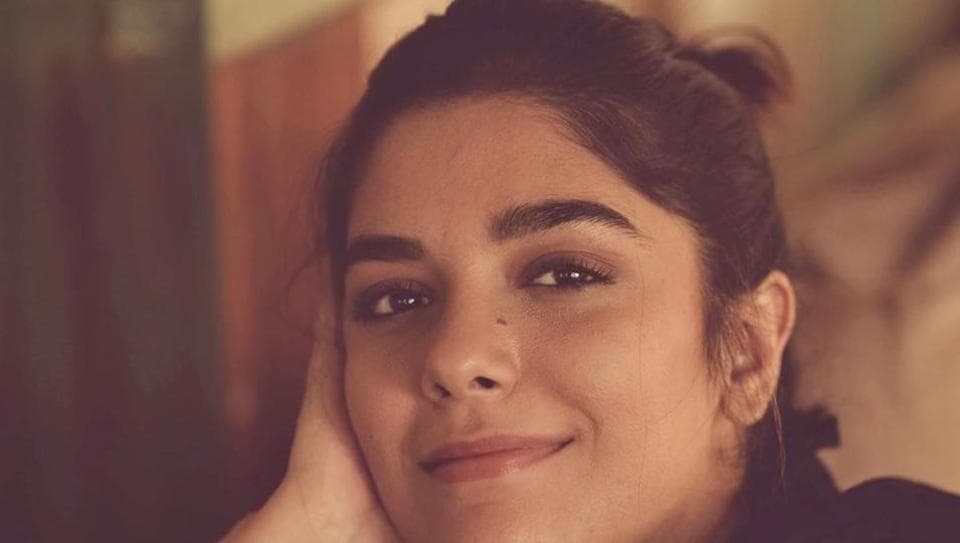 Pratigya smiles and looks herself in mirror
Mean while Krishna recalled the way Pratigya hugged her.
Krishna : Was it a sign of love ? Or she hugged me as a friend ? Whatever it is your one hug is enough for me Pratigya .
Both of them recalls the moments when they were together. Both of them imagines a dream of their love journey
https://www.youtube.com/watch?v=EUKdUPhrvNM
After a week
As per the doctor's instruction Krishna tries to motivate Pratigya's Maa with his wordings. Days were passing, Saxena Ji started liking Krishna and he also wished Pratigya should marry Krishna. But he kept that wish in himself only. NehaJi was showing sign of progress, emotions were expressed , but still she was not capable of speaking word. Finally doctor gave an idea to Krishna .
Krishna : Doctor, you think it will work ?
Doctor : Krishna we just want to make her to live the life back, For that we have to do it .
Krishna : I will try Doctor.
Krishna dressed up in a bridal attire. He walked inside NehaJi's room. Saxena, Pratigya and Doctor were watching it from a distance.
Krishna : Mein Jaa raha hoon, Maa. My wedding is going to happen today
Krishna : Pratigya assigned a task to me. But I failed Maa, I was unable to do any magic with my words. And how long I can stay here ? After all I am just a guest, I am not a member of this house . Log tarah- tarah ke baatein bana raha hein. Pratigya and me- So I decided to leave. Please don't get me wrong.
Neha gets shocked.
Neha tries to stop Krishna by holding his hand
Krishna : Why are you doing it Maa ?
Neha was trying to say something , but her lips were trembling
Meanwhile Saxena enters there
Saxena : Usse roko, Neha. Tum bologi toh woh rukega, Try
Krishna : Maa say something, Maa. Pratigya come here
Pratigya arrives there and looks her Maa
Krishna : Aap aise kab tak chup rahegi ? Your silence is giving her pain , how much she suffer pain ? She needs a better life. For that you have to speak Maa. Please call your daughter Pratigya , hug her and say beti. Please Maa. Please
Neha sobbed in tears and recalled the moment when Pratigya's marriage broken, bullet went on her . She screamed….Pratigya !!!
Pratigya ; Maa
Neha : Pratigya !!
They both hug each other and gets emotional
Pratigya : Aapne mujhe bulaya, Maa ..
Saxena : Neha
Meanwhile Krishna turns back to leave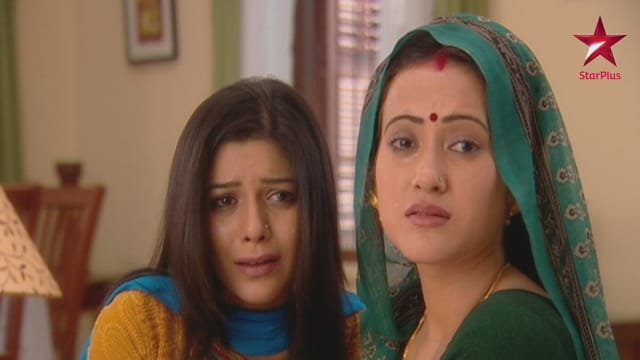 Neha : Krishna !!! Beta aise hee jaa rahe ho
Krishna rushed near her and hugged her
Neha : Krishna though I was silent each and every day I was able to your words, your thoughts. Your words are magical . It bought me back to my life.
Doctor also comes there
Doctor : Exactly, that's what I was saying. Some happenings are just out of the world. It can't be defined by any medical science. We can say God has bought Krishna as the savior of life.
Saxena ; Exactly doctor. Thanks to you for always with us.
Doctor : I was just doing my duty. Any ways let me leave now. Namaste.
Saxena : Neha Krishna is here only, he hasn't went any where
Neha : Mein usse jaane bhi nahi doongi
Krishna :Lekin jaana toh mujhe padega. Meri koyi shaadi nahi hein, par waapas toh jaana hoga naa. Mein apna bags pack kar leta hoon.
Krishna goes for packing bags.
Neha : Pratigya, beti before it's get late you should convey your feelings to Krishna
Pratigya : Maa how you know that I ?
Neha : I am your Maa beti. Beti ke har baat maa se chupti nahi hein.
Pratigya hugs her.
Saxena ; Haan Pratigya, Tum jaake bol do usse.
Pratigya goes to the room and finds Krishna has packed everything.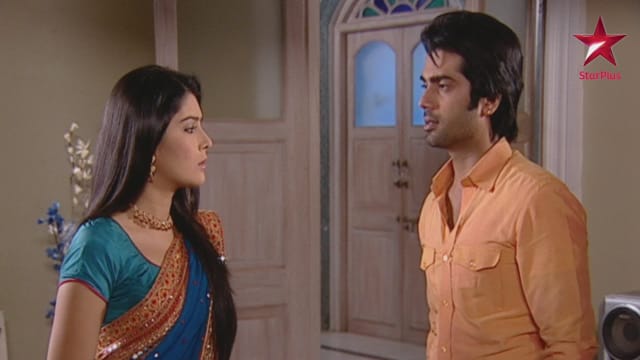 Krishna : Pratigya, before leaving one more thing is to be finished.
Pratigya : Woh kyaa hein ?
Krishna holds Pratigya's hands.
Krishna : Come with me
Krishna takes Pratigya to a press conference. She finds Daksh , media people, Rupali and Priya there.
Rupali shows a video clip at which Daksh was doing illegal activities .
Media people were raising questions on him.
Krishna : Yeh kya bolega ? Pratigya aaj tum bologi aur poori duniya sunenge.
Pratigya gives a tight slap on Daksh's face.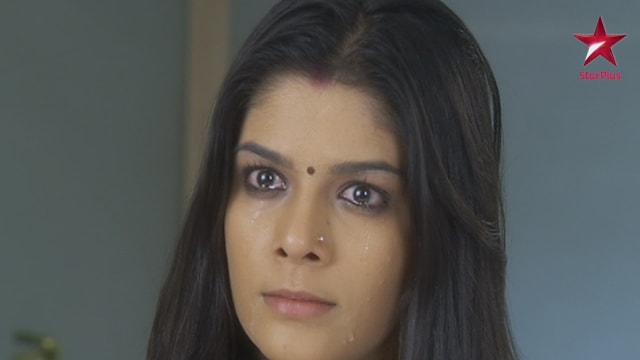 Pratigya : Tum ne kaha thaa naa kee Ladkiyan kuch kar nahi sakti ? Tumhare khilaf evidence Rupali ne di joh ek aurat hein. Tumhare khilaf complaint maine kee, aur abb tumhare jitne bhi kaali kartoot hein sab bahar aa chuke hein.
Krishna : That flat which you was building is a land of an old widow. You felt to torture woman always ? You seized her land and proofs are given at the court. So now you can't argue anything. Before the whole world your iamge is damaged.
Inspector : Take him. Thanks Krishna for opening our eyes.
Krishna : Sir don't leave these kind of creatures who keeps doing crimes. At any cost police should punish them
Inspector : I understand my mistake. I have arranged a house for Rupali and her child as Daksh killed her parents and break her home.
Krishna : That's a good thing.
Rupali : Thanks Krishna ,. Pratigya you are so lucky to have Krishna in your life. He is a true companion of yours.