String of Love & Friendship – Episode 5
Hey all!!!
Thank you all for your comments and support!!!
Your guesses were good!!! Cheers!!!
Recap:
Raghav – Pallavi's sudden engagement!!!
Vivi sees Darsh-Nandhini's romance!!!
Akshara gets stuck in a room!!!
Episode 5
Pallavi takes Shivaay and Naitik to the pool and sits there.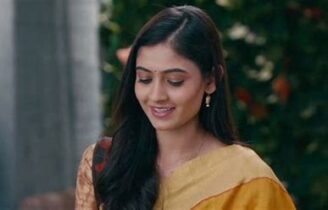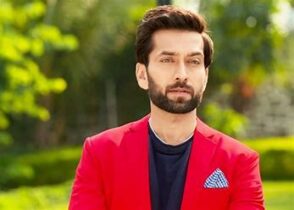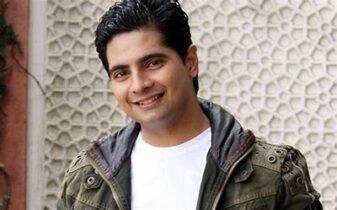 Pallavi: Ok, I know you both want to ask me a lot. So, I decided to tell you everything.
Naitik: That's good.
Shivaay: Yes, I'm curious to know what changed your heart of deciding to get married again?
Pallavi: Ma…
Naitik: Ma?
Pallavi: Yes…
She shows her mother's diary.
Shivaay: What was so special in this diary?
Pallavi: Ma wrote this after the death of my original dad.
Naitik: Pallavi?
Meanwhile, Raghav comes there…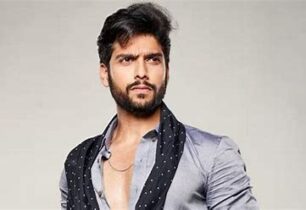 Raghav: Can I also join your secret meeting?
Shivaay: Come, it's about your story only.
Pallavi: Permission granted.
Raghav: Even I have this doubt Pallavi. How did suddenly your heart changed?
Pallavi: You three know about my ma, right?
Naitik: Yes…
Pallavi: She has written only 3 pages in this diary. After my dad's death, after marrying Mohan papa and after his death.
Shivaay: What did she write?
Pallavi: She has written her challenges of becoming a widow at a young age with two kids and re-marrying in those days and also the effects of a child with him.
Raghav: Did Vivi come to know about her truth?
Pallavi: No, I don't want her to know the truth. I don't want anyone except us to know this truth. She can't bear the truth that she is not our own sister but she is our half-sister. I have burnt all the old pics. Just kept one pic in the storeroom where she won't go at all.
Raghav: So, basically your ma's diary has helped you to move forward?
Pallavi: Yes, I loved Mandhaar a lot, but he died even before engagement. But I'm bearing the tag "UNLUCKY" from then by the relatives. So, I felt inferior always. But I liked you since our childhood, you were a great friend of mine. But I didn't realize that was love. After reading ma's diary, I reformed into a new person. I started to realize things slowly and got to know that you have feelings for me. So, I persuaded.
Raghav: So, you tested me?
Pallavi: Yes…
Naitik: Raghav, don't act too smart. You are still a bachelor because of her. You were waiting for her.
Shivaay: Yes, you can't hide with us.
Raghav blushes….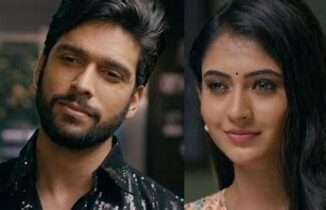 Pallavi: Raghav….
Meanwhile, Anika comes with Saffron to the room and finds Akshu missing. She searches everywhere and doesn't find her. She gets scared and runs to call Naitik.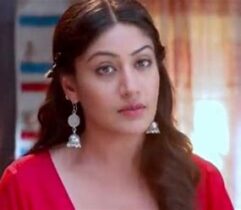 She comes to the pool. Everyone sees her and gets worried.
Shivaay: Anika, what happened? Why are you so restless?
Anika: Akshu bhabi is missing.
Naitik: What?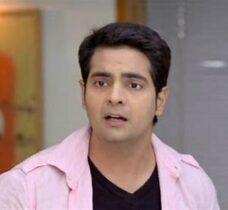 Pallavi: Missing means what? Where could she go?
Anika tells them the story.
Raghav: Come, we'll go and search.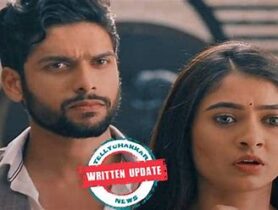 Naitik gets worried and everyone searches for them. Om, Rudy, Gauri, Bhavya, Atharva see them running and come to them. Anika tells them too. They also search.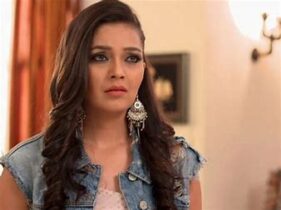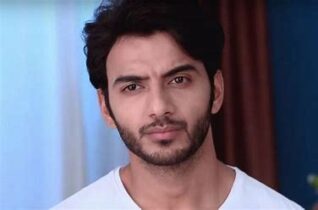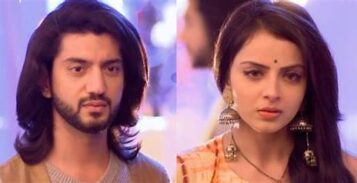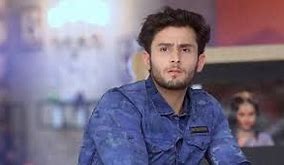 Meanwhile, Darsh and Nandhini are in their room. Vivi goes for a walk-in shock seeing them together. Darsh and Nandhini hear Pallavi's voice and come out. They too get to know about Akshu's missing.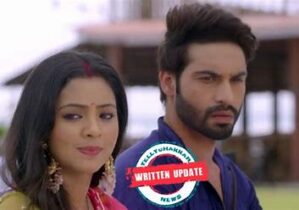 Naitik calls her mobile and hears the sound coming from the storeroom.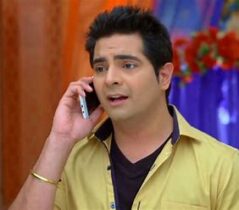 They go to the room and tries to open the door.
Naitik: Oh no, the door is jammed.
Darsh: Bhai we don't have time. We should break it.
Atharva: Come…
Naitik, Atharva, Darsh, Raghav, Shivaay, Om, and Rudy hits together and breaks the door. They open it and see Akshu lying unconsciously on the floor.
Nandhini brings water and Pallavi splits on her face. Akshu wakes up.
Naitik hugs her…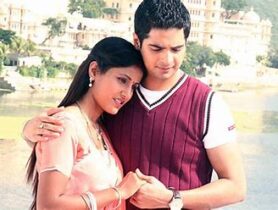 Pallavi: Akshu, are you ok?
Akshu: Yeah, I got dehydrated.
Anika: Bhabi, why did you come out of the room?
Akshu: My nausea got high, so came in search of you but I found something here?
Naitik: What?
Akshu shows the picture with Meghna, her first husband, young Pallavi, and Darsh.
Everyone gets shocked.
Darsh: Didi, who kept this here?  I told you to burn everything right?
Pallavi cries…
Pallavi: This is ma's favorite picture and this was the last time we saw our dad.
Akshu: Who is he? Mohan uncle was your dad, right?
Atharva: Yes, who is this man?
Anika: Didi, tell us.
Pallavi shouts that he was their dad.
Akshu: What?
(FB)
Meghna is shown as a young widow handling her Sasural with her two kids Darsh and Pallavi. Her husband died in the India-Pakistan war as he was a colonel.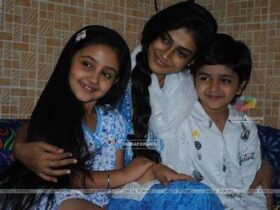 Just then Mohan comes as a tenant to the next building. Pallavi got close to him and started to have fatherly feelings for him.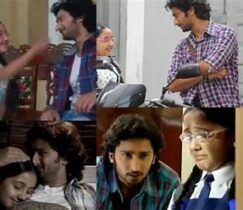 Meghna tried hard to suppress her feelings as she is a widow but one day she burst out as she also needs everything in her life again and she tells everyone that she can't wear anymore white clothes or carry the "UNLUCKY" tag. She decides to get re-married for her and her children.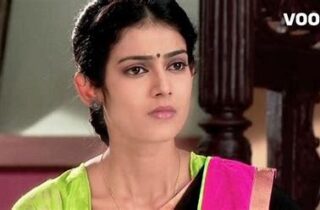 Mohan and Meghna start to develop a feeling for each other and as days pass by they became very close.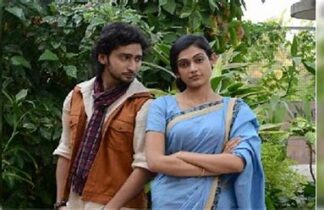 One day, Mohan proposed to her and she happily accepted it.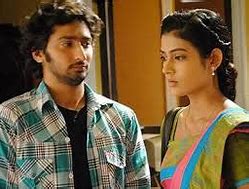 Darsh and Pallavi also became very close to him. Meghna's Sasural married her to Mohan and they were living a happy life.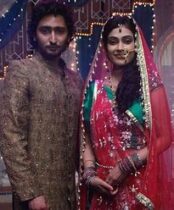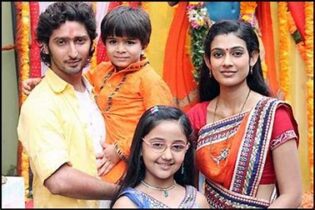 At first, they decided not to have kids. But later they realized they needed a kid that acknowledged as the symbol of their love. By the way, she was nearing 40. But still, she got pregnant. Doctors alarmed her about complications, yet she was ready to face everything. But unfortunately, Mohan died before the delivery and Meghna became really weak and heartbroken. She completely lost her willpower and during delivery, she too passed away. From then, Pallavi and Darsh took care of their little sister and gave her abundant love and affection. The three live for each other.
Pallavi became friends with Naitik, Shivaay, and Raghav and their family took care of Pallavi's family as their own. Pallavi and Darsh multiplied Mohan's assets and took care of his business. Even Pallavi and Darsh have signed an agreement that 60% of the profits should go to Vivi and Pallavi and Darsh will take 20% each. They do everything for Vivi's happiness. So, they hide this from her.
(FB ENDS)
Akshu: Pallavi and Darsh, no one in this world will do this much for half-sister. You guys are great.
Pallavi: This is nothing in front of her love.
Nandhini feels bad for fighting with Vivi.
Pallavi: Acha, I request you all that please don't tell her. She'll get upset.
Everyone nods.
Atharva literally feels for her a lot.
Anika: Where is Vivi. Everyone is here.
Pallavi: Where she went?
Raghav: Relax Pallavi, we'll go and see her.
Raghav, Atharva, and Darsh go out to see her.
They go in the opposite direction.
Atharva sees Vivi sitting on a bench in the park.
Atharva: Vivi…
He hugs her.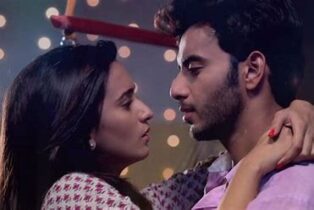 Atharva: Are you mad? Why are you sitting here? Everyone is worried. Come let's go.
Vivi: Will you tell me the truth?
Atharva: What?
Vivi: Does Darsh Bhai love Nandhini?
Atharva gets shocked…
Vivi: Look into my eyes and tell me the truth.
Atharva looks at her eyes. They have an eye lock.
Atharva: I can't lie to you while seeing your eyes. Yes, they both are in love.
Vivi: Does everyone know this?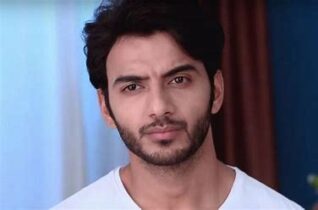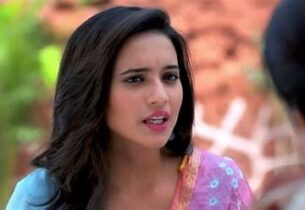 Atharva: No, only I know this. Even Om doesn't know.
Vivi: Do you aware that dadi has already started to see an alliance for her.
Atharva: What?
Vivi: She told me when I went to their house. She is in plans to get married soon.
Atharva: Oh no.
Vivi: Come, let's go.
Atharva: What are you going to do? Vivi, please don't break their relation. You know very clearly that Darsh will do what you tell him. So, please don't tell him to end this relation.
Vivi: Just come with me now.
Atharva calls darsh and Raghav and tells them that he found Vivi. They all reach home.
Pallavi hugs her.
Pallavi: Where did you go in this night?
Darsh comes behind…
Darsh: I'll beat you Vivi if you go out like this.
Vivi: Didi, will you agree if I say something regarding Darsh bhai's life?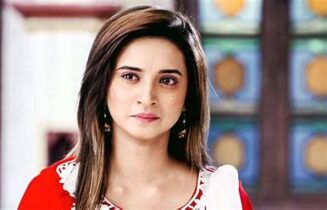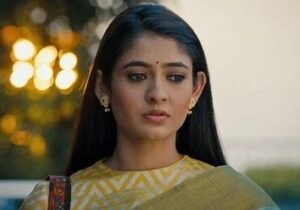 Pallavi: Yes, he is your brother and I will agree to your sayings.
Vivi: Bhai, do I have the right to interfere in your life?
Darsh: Are you kidding? You have full rights on me, even some rights are denied for didi but you have every right. Come on tell me, what should I do?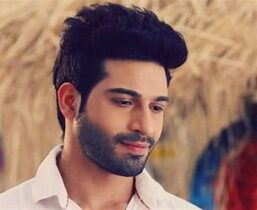 Nandhini sees her worriedly.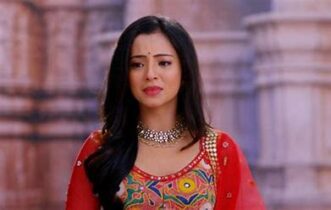 Vivi looks at her and sees Atharva, he nods no…
Darsh: Come on, tell me.
Vivi goes to Shivaay.
Shivaay: Vivi…
Shivaay: Bhai, will you marry your sister Nandhini to my brother Darsh?
All get shocked. Darsh, Nandhini, and Atharva get surprised.
Pallavi: What?
Shivaay: Vivi, this is Nandhini's life. More than us, she has the right to decide.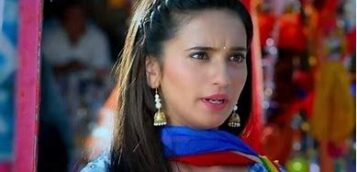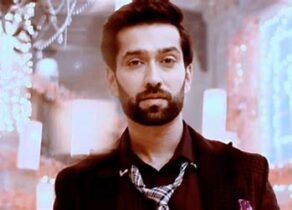 Vivi: Anika didi, ask your sister-in-law if she is ok to marry my brother.
Anika smiles…
Anika: Why will she deny?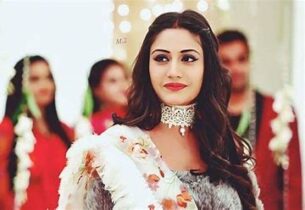 Nandhini: Bhabi?
Anika: Did you think that I don't know? I found out when you were constantly blushing whenever you hear the word Darsh and also, I confirmed it now when Vivi was asking, you were too happy.
Nandhini bends her head in shyness.
Pallavi: Darsh, what is happening?
Darsh: Didi, me, and Nandhini love each other a lot.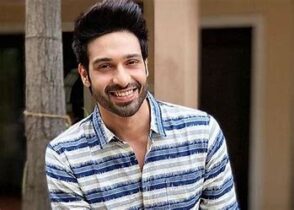 Pallavi smiles…
Pallavi: Shivaay, I agree with this marriage. We are ready from the groom's side.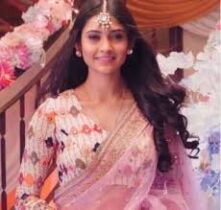 Om: Shivaay, look at Nandhini's face. She is glowing with happiness. Accept this. We'll talk to dadi later. She'll also support them.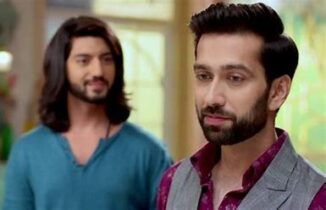 Shivaay: How can I say no? Nandhini is our precious doll. We too are ok from the bride's side.
Akshu: So, today we got 2 relations fixed.
Gauri: Yes, happy times ahead!!!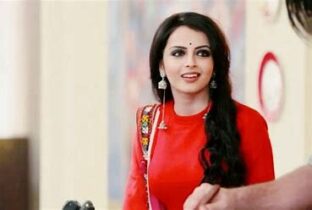 Bhavya hugs Nandhini…
All happily hug each other….
Nandhini and Vivi see each other!!!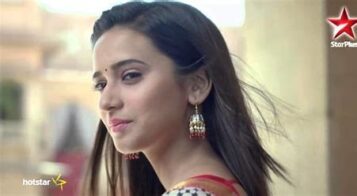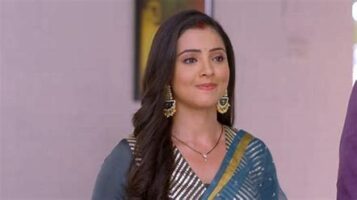 !!!To Be Continued!!!
P.S: Guys, I already had this idea and after seeing a comment, I got an oscillation. So, I need your suggestions. What if Darsh gets blind and Nandhini supporting him keeping the core plot of ANMS. I had this idea but then I dropped it. So, after seeing that comment, I thought to go with the reader's suggestion!!! Thanks in Advance….
So sorry for not having couple's scenes today!!!
Precap:
Pallavi scolds Vivi and Nandhini!!!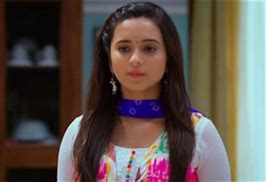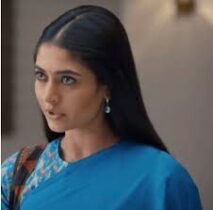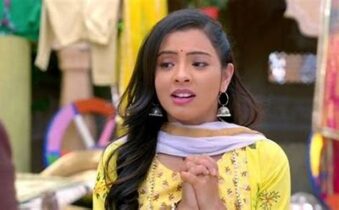 Akshu helps in Naitik's business!!!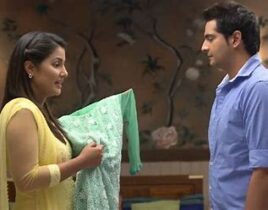 Om teaches Gauri for her final exams!!!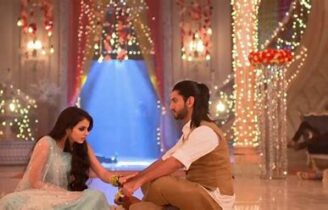 Atharva and Vivi's first date!!!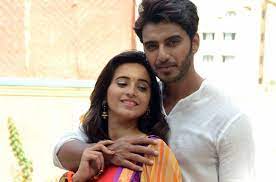 Rudy saves Bhavya from goons!!!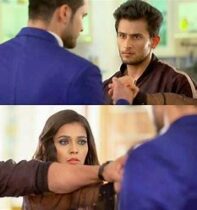 Raghav takes care of Pallavi!!!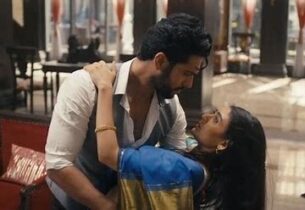 Shivaay and Anika meet the doctor and get shocked!!!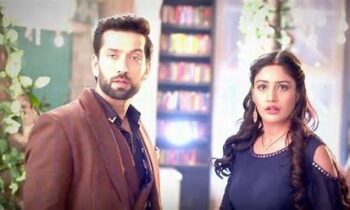 Darsh and Nandhini meet Meghna look alike!!!