String of Love & Friendship – Episode 3
Hey all!!!!
First of all, thank you so much for this overwhelming support for this ff. After years, I'm receiving so many comments. Please do comment on why this became your fav ff, that'll help me for upcoming episodes.
…………………………………………………………………………………………………………………
Recap: Darsh-Nandhini meets!!! Shivaay has plans for Raghav-Pallavi's wedding!!!
…………………………………………………………………………………………………………………
Episode 3
Scene 1
Nandhini and Vivi meet each other in the competition.
They make faces and goes in the opposite direction. The students who are there talk about them.
Girl: They were very close friends when they joined here. But see now.
Others laugh and mock them at their back.
But Nandhini and Vivi give their best individual performance.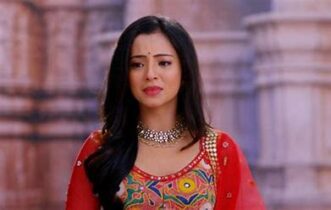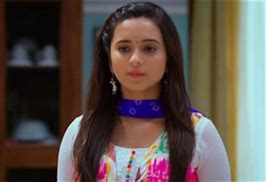 The judge announces that both of them are winners. But they both hesitate to receive the award and they walk away. Then the judge gives an award to someone else.
Nandhini and Vivi look at each other and stare. Then they leave.
Scene 2
Akshara gets ready for the party. Naitik comes and hugs her from behind.
Akshara: Arey you, you came early?
Naitik: Yes, I wanted to be with my wife. So, I came early.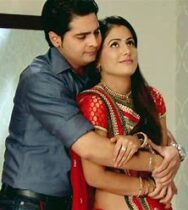 Akshara: You are becoming naughty. Look, your child is watching us. Leave me.
Naitik: My child will approve of our romance.
Akshara: Naitik…
He keeps his fingers on her lips. He makes her wear earrings and a necklace.
Naitik: You look beautiful.
Akshara blushes.
Naitik: Shall we marry again?
Akshara: Sure…
He keeps sindoor on her forehead.
She smiles…
Akshara: Naitik, I thought of something.
Naitik: What?
Akshara: I feel Pallavi is battling everything alone. Yes, she has her brother, sister, and us. But, nowadays, she feels she needs everything.
Naitik: What do you mean?
Akshara: Naitik, when we gathered everyone to announce our pregnancy news, at first, she felt genuinely happy. But later, she felt sad that she is missing every happiness.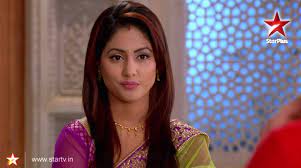 Naitik: Did she tell you?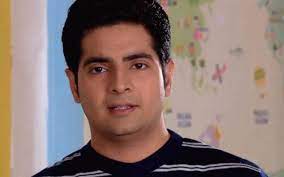 Akshara: She didn't tell me, but I saw her keeping a pillow on her tummy and imagining, and also, she always feels sad when someone gives sindoor to others.
Naitik: Really?
Akshara: Yes, I think she has realized that she needs support and a partner. So, please talk to her and make her agree to the marriage.
Naitik: Ok, me, Shivaay, and Raghav will definitely talk about this to her.
Akshara smiles and hugs him hoping that Pallavi's life should settle soon.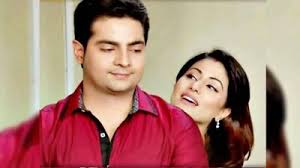 Scene 3
Oberoi Mansion!!!
Anika finds it difficult to tie her blouse. Shivaay enters and sees her. He gets carried away by her beauty.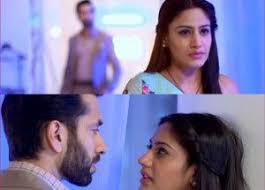 Shivaay: Anika, wow!!!
Anika sees him…
Anika: Billi, come and help me to tie.
Shivaay: Whatever happens, this girl finds something to make fun of me.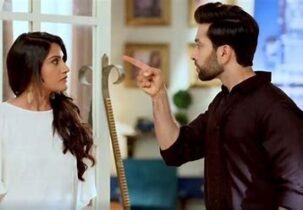 Anika: What are you looking at? Come.
Shivaay: Drama queen you are.
Anika: Is it? Thank you, Billi Sir…
Shivay: Anika, I won't help you.
Anika: Ok fine, Shivaay, please help me.
Shivaay: Much better.
They both laugh.
Shivaay ties her knot.
(Ishqbaaz love song plays!!!)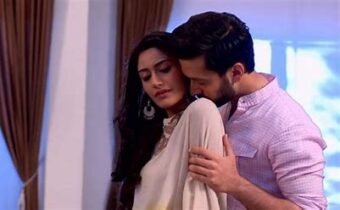 They both have an eye lock. He slowly kisses her.
Just then they hear some noise and get far apart. It's Rudy who made that noise. He was happily peeping into their room and was happy to see their romance but Om comes and pulls him. Shivaay and Anika don't see them.
Om: Rudy, what are you doing? You are spying on a couple.
Rudy: Hello bro, I came to talk with Anika bhabhi. But their romance was cute. So, I was seeing that.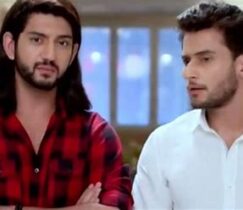 Om: Rudy grow up, hereafter doesn't do like this.
Rudy: Ok fine. But after seeing them, I feel I should also fall in love.
Om: Whatever. Go and get ready soon.
They both leave!!!
Scene 4
All go to the party!!!
Bhavya and Atharva come to the party…
Darsh and Atharva hug each other.
Bhavya: Happy birthday bro.
Darsh: Thanks, bhavya.
Bhavya: Where is Vivi?
Darsh: She is there.
Vivi comes down. She looks like an angel.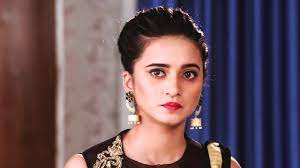 Atharva couldn't take his eyes off. Bhavya pinches him.
Bhavya: Bhai, you should maintain your attitude.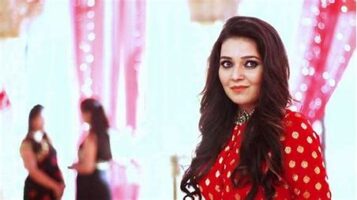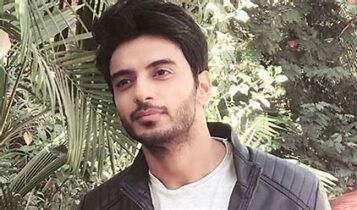 Atharva: I'll always fall in her feet. She is my girl.
Darsh: What you both are murmuring?
Atharva: Nothing.
Vivi comes there and greets them. Bhavya and Vivi hug.
Just then Ravish comes there. He hugs Darsh and wishes him. He introduces Vivi to Ravish.
Ravish: Hello, you look gorgeous.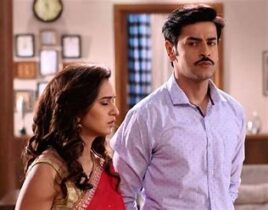 Vivi feels uncomfortable still she smiles.
Vivi: Thanks.
Darsh: Ravish and Vivi, you both talk to each other, we'll come later.
Atharva fumes in jealousy and anger. Bhavya drags him and goes.
Bhavya: Bhai, keep calm.
Atharva: I can't. Look at him. How could he say like that in the first meet itself?
Bhavya: Leave him.
Meanwhile, Vivi and Ravish see each other.
Ravish: Do you know why your brother has left us alone here?
Vivi: Why?
Ravish: He thinks to arrange a wedding for us.
Vivi gets shocked.
Vivi: I need to tell you something.
Ravish: What?
Vivi: I already lost my heart to someone and he is also here. So, please drop this idea and let me go.
Ravish: I know everything. All the best for your love.
Vivi smiles and leaves. Ravish sees Atharva and smiles!!!
Scene 5
The Oberois come in!!!
Darsh sees Nandhini and gets awestruck.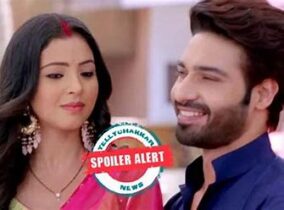 Nandhini feels shy seeing him. Anika notices them.
Anika: Nandhini, what is happening?
Nandhini: Nothing bhabi.
Anika: Really?
Nandhini: Yes.
Anika: Fine…
Darsh welcomes them. Shivay hugs him and wishes him.
Darsh: Where are Om and Rudy?
Anika: They are coming. Darsh, happy birthday.
Darsh: Thanks, bhabi.
Anika: Here is your dadi's blessings.
She keeps tilak to him.
Darsh: Dadi could have come.
Shivaay: You know right, she is having leg pain. So, she needs medication.
Darsh: I understand.
Vivi comes there and hugs both Shivaay and Anika. But Nandhini and Vivi turn their faces and goes.
Darsh: I don't know when these girls will come back to normal.
Shivaay: Even we are hoping for the same.
They meet Atharva and Bhavya.
Shivaay: Where are Raghav and Pallavi?
Atharva: They went to get cake.
Shivaay: Ok fine…
Rudy calls Anika and asks her to come as the things are heavy to lift.
Anika: The things are heavy it seems. He calls me for help.
Atharva: What things bhabi?
Anika: Dadi sent some sweets, dry fruits. They are taking it.
Bhavya: Bhabi, you be here. I'll go and help him.
Anika: Ok then.
Bhavya goes to him and calls him. Rudy who was in a love feeling seeing her falls in love at that moment itself.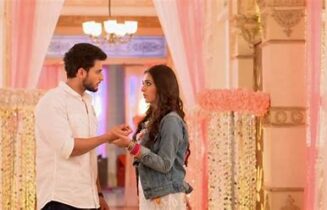 He keeps on seeing her…
(Sun ra ha hai plays!!!)
Bhavya: Rudy…. Rudy……
She shakes him. He comes to senses.
Bhavya: Why are you seeing me like this?
Rudy: Nothing, why did you come here?
Bhavya: To help you.
Rudy: Will you come with me helping till my life ends?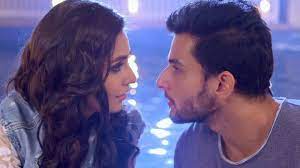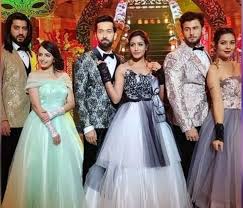 Bhavya: What?
Rudy: Ah, nothing. Come take these boxes.
Bhavya finds him unusual.
Bhavya: Are you ok Rudy?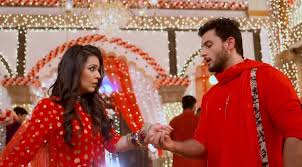 Rudy: Yeah, I'm fine.
They both go in…
Om is shown locking the car. Just then someone throws flowers on him.
Om: who is doing this?
Gauri comes out from hiding and hugs him.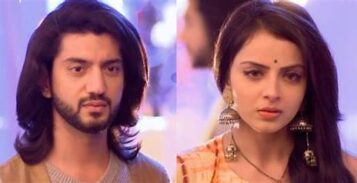 Om: Arey, you? What are you doing here?
Gauri: I came only now. I say you here, so I sent Bhai and bhabhi first and came to you.
Om: Acha…today you look something special.
Gauri: It's the wedding glow.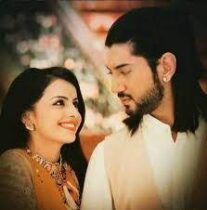 Om: Oh my god!!!
Gauri: What?
Om: You started again?
Gauri: You are too mean.
She goes but he holds her hand and hugs her.
Om: Even I'm waiting for your wedding.
Gauri: Really?
Om: Yes.
He kisses her and they share a hug!!!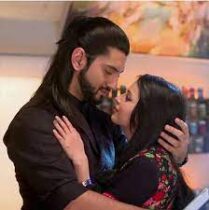 Scene 6
Akshara and Naitik meet Darsh.
Akshara: Where is Pallavi?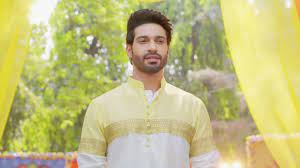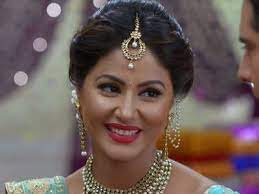 Darsh: Bhabi, she went to get cake but didn't come yet.
Akshara: Thank god.
Darsh: Why?
Akshara: Actually, we got late. She asked us to come early, but…So, tell her that we came early itself.
Darsh: It's cheating.
Akshara: Please Darsh.
Darsh: Ok fine…
All come there and start a dance performance!!!
Atharva asks for Vivi's hand for dance and she agrees!!!
Bhavya and Rudy dance!!!
Om-Gauri dance!!!
Shivay-Anika dance!!!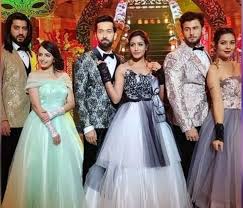 Nandhini-Darsh dance!!!
Akshara and Naitik dance for small steps!!!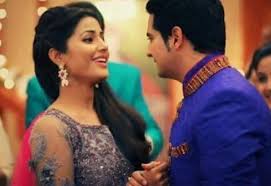 Vivi sees Atharva!!!
Vivi: Atharva, when will you tell me?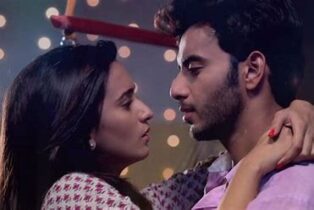 Atharva is surprised.
Atharva: What to tell?
Vivi gets disappointed.
Vivi: Ok fine, I'll go to Ravish and ask him to tell.
Atharva: Wait, wait…
They both talk and dance….
Atharva: Vivi, I'm not going to tell you any lengthy dialogues. Just four words. Will you marry me?
Vivi gets happy and kisses him.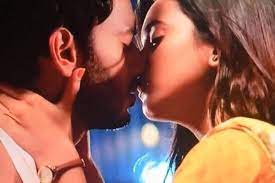 Vivi: Sure, I was waiting to hear this from you for years.
Atharva: For years?
Vivi: Yes, I like you since childhood, but you never told me.
Atharva: You never gave a hint.
Vivi: Girls are like that only. You need to understand.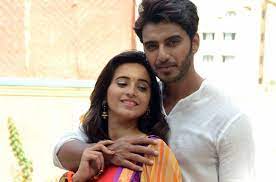 Atharva: Acha…
The dance ends after some time!!!
All wait for Pallavi and Raghav.
Vivi: Bhai, will it take so long to get the cake? Call didi, I'm worried.
Atharva: Don't worry, Raghav Bhai is with her.
Raghav and Pallavi are shown on a highway.
Pallavi: Raghav, when will this get ready? It's time already.
Raghav sees his broken car and mechanic who is working.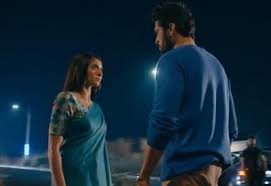 Raghav: Pallavi, just wait for few minutes. It will get soon.
Pallavi checks her purse and remembers that she left her phone at home itself. Raghav's phone also has no network.
Just then it rains heavily.
Raghav: Pallavi you go and stand under the tree, I'll come now.
Pallavi goes and sees Raghav closing the car door and getting wet.
Pallavi: Raghav come here, it's raining heavily.
Raghav runs to her.
She sees him fully drenched in rain.
She takes her pallu and rubs his hair. Raghav sees her lovingly. She also sees him. Their eyes lock.
(Tum hi ho plays!!!)
He holds her cheeks and gives her a forehead kiss. She smiles. Just then the mechanic calls him and tells him that it is solved. They thank him and enter into the car. The rain stops!!!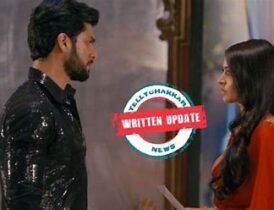 They reach the house!!!
Pallavi gets down.
Raghav: Pallavi, sorry for that kiss. Please forget and forgive me.
Pallavi gets disappointed.
Pallavi: Oh, then is it not real? I thought you kissed me with love.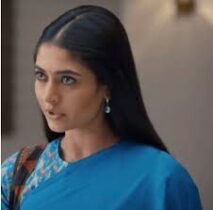 Saying this she leaves. Raghav realizes this a moment later and smiles!!!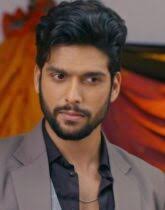 !!!To Be Continued!!!
Precap:
Raghav proposes Pallavi in front of everyone!!!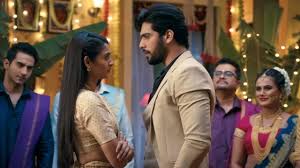 Anika feels dizziness and Shivay holds her!!!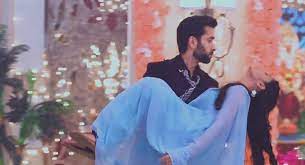 Om fixes Gauri's dress!!!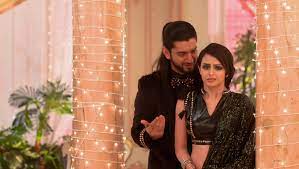 Vivi sees Darsh and Nandhini's romance!!!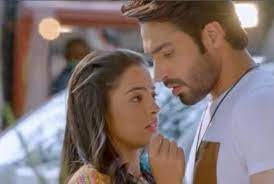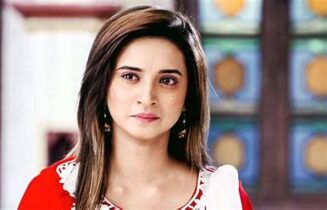 Rudy-Bhavya fight!!!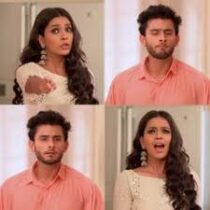 Ravish congratulate Vivi and Atharva!!!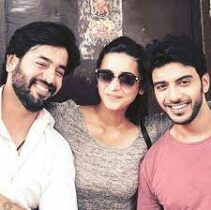 Akshara gets locked in a room and faints!!!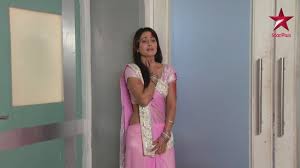 P.S: Angels and Suitors will be uploaded tomorrow!!!