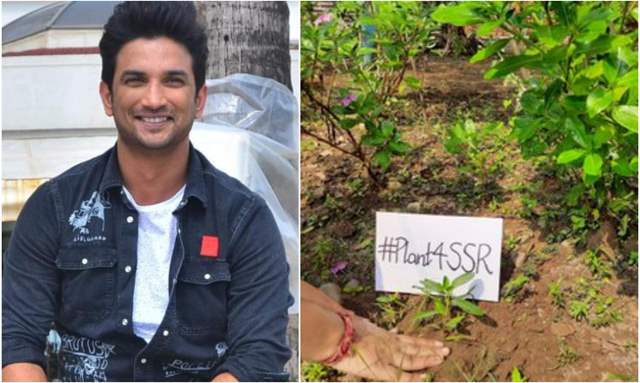 Sushant Singh Rajput's death came as a shock to the entire world. While the probe is still going on and CBI is trying to find out if there was any foul play in his death and why did such a brilliant star confided to suicide. While the fans continue to mourn for their favorite actor and to make the demand of justice for him on social media, they didn't forget to fulfill one of his 50 dreams listed for 2020. Yes, the fans of SSR are loyal to such a great extent that they even performed a noble deed in his memory as they honoured his death and planted trees across the globe.
It was none other than Sushant's sister Shweta Singh Kirti who took to her social media account to announce this good news. Today it has been 3 months and it was a great way to remember SSR. He had mentioned that he wanted to plant 1000 trees in 2020and even after SSR had left his physical body, his fans took this task and completed it.
As the family is gradually coming to terms with their tragic loss, Shweta kicked off an environmental campaign globally which honoured Sushant's wish to plant 1000 trees. She urged all those who cared about the late actor to plant saplings for him.
The campaign was joined by Sushant's friends, family and fans. Ankita Lokhande, Mahesh Shetty, Mukesh Chhabra and others joined in the drive for 'Plants for SSR.'
Sushant's sister Shweta shared a video to express her gratitude to everyone for planting over 1 Lakh trees across the world. She shared a video with Kai Po Che song Hai Jazbaa featuring people who had joined the campaign 'plants for SSR'. Thanking everyone she wrote, "More than 1 lakh trees were planted across the globe. #Plants4SSR Thank you so much for making it happen."
Check out the post below:
More than 1 lakh trees 🌱were planted across the globe. 🌏 #Plants4SSR Thank you so much for making it happen.🙏❤️🙏 pic.twitter.com/o7Gh88OeQd

— Shweta Singh Kirti (@shwetasinghkirt) September 14, 2020