Special one in our life #based on true story# (season-1) episode-24
Other side…..
A man is driving car in very speed. The way is  dark and only some of lights were shining. As like in movies, it's raining.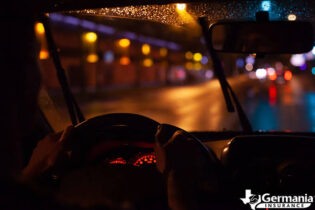 He was in very pain, he was totally feeded up. He was remembering some memories. Suddenly he heard a voice.
Jaaaaaaa………nu…………!!!!!!!
Next morning………
Rithika was still trying but he didn't pick her call.
Tanu :- what happened? Why you look so tensed?
Rithika :- I was trying to call ram but he is not answering.
Tanu :- relax yaar! I think, he kept his mobile in charge and went for a shower.
Rithika :- no Tanu!!!!!! I have been trying to call him for last day.
Tanu :- ok, I understood! Let me try once.
She dailed his number but it's not reachable.
Tanu :- not reachable.
Rithika :- I don't know why? I am not feeling good.
At mean time, Vikram and Harry entered.
Rithika went near to Vikram and asked.
Rithika :- Vikram! Ram is not answering my calls. I am really so worried about him.
Vikram :- (by holding her arms) don't worry! He will be back. He told me, he was going on some work.
Rithika :- then, why he was not answering.
Vikram :- he may kept his mobile in silent.
Ram entered………
He was so sad, tired and pale.
Ram :- hey buddy!
Rithika ran towards him and start hitting on his arm.
Rithika :- where did you go? You know how may times did I call you? I get very worried and tensed because cod you. You are not answering my calls. Not giving reply to my messages.
Why are standing like stone? Tell me!
Vikram :- if you give some space to answer him then he will. But you are asking him questions without breathe taking gap then how could he. Running like a express.
Every one laughs.
Ram :- their is no charge in mobile. Nothing else.
Rithu please smile…… Please……
She smiled.
Rithika :- next time, I am not gonna forgive you.
Ram :- ok baba fine!
Afternoon Harry had taken Tanu for lunch to meet his parents. The meeting went well and they accepted her. Mainly Harry's mom liked her a lot. She promises Tanu, she will treat her like her daughter and behave like a mother not like mother – in – law.
Meeting spot……..
Harry :- my parents accept our relationship and they talked with their parents.
Everyone congrats them.
Tanu :- not only accept our relation. Next week engagement.
Rithika :- hooooo!!!!!!!! So my dear sweet brother will be going to get me a sister in law. But I have one problem! If you don't give me chocolates then I am not going to accept.
Vikram :- once again you proved, you had not grown up!
Rithika :- shut up!!!!
They both started their fighting.
Harry and Tanu was enjoying but ram was still sad.
Precap :-
Man :- it's over! The things which we had shared it's all a challenge. I don't have any feelings on you. It's just a so-called love challenge.
Rithika :- I love you!