Special one in our life #based on true story# (season-1) episode-15
Sorry yesterday some content had missed……… I will continue from where did the episode was ended.
At lunch break :-
Everyone greet eachother and hugged. Rithikha is trying to be normal with him.
Vikram :- rithu! We both are friends right? Then, I didn't get a hug?
Rithikha :- (fake smile) she gives him side hug.
Ram inner feeling :- I know rithu, how you feel now. As a friend it's my responsibility and it's time to fulfill my promise. I will always try to make you happy.
They all completed their lunch and every left from their.
When Rithikha was about to leave. Suddenly, a hand grabs her and sting to the wall. She tried very to free from him but she failed.
Rithikha :- what do you what?
Vikram :- please Rithikha, just listen to me. Listen! What had happened in past it was past. Can't we both start a new life?
Rithikha :- have you lost it? You know I can't love anyone except him. I don't know if he had move on or still waiting for me but I love him. I was and I will. So, better don't disturb me? I am not that old one! I don't want to hurt you. Because, I am still feeling you as my friend. Because, I know! If you start feeling anyone as your friend, how much you love them. That why, I always want to be a friend in past ,present and future not more than this. I hope you understand what I mean!
By saying this she push him away and leave from their.
At that night, vikram tried very hard to contact her. But she didn't respond to him.
Next morning………….
Kiss day 😘…………
Tanu and harry meet in tanu's home.
Harry :- happy kiss day my dear love
Tanu :- thank you (shyly)
By handing the gift to her, our harry sir get very romantic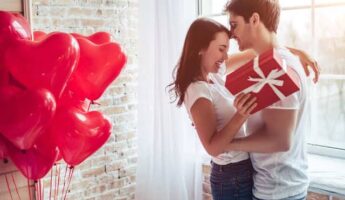 Harry :- did I ever say, you look very gorgeous (husky voice)
Tanu :- no (shyly)
Harry :- do you know, why I never mentioned you are gorgeous? (Husky voice)
Tanu :- why?
Harry :- because……. You are not that gorgeous (he started laughing)
Tanu :- (she push him away. she started throwing pillows) I am not gonna leave you ! She start running towards him. But, he escaped from her.
After 5 Minutes……..
They both seated on sofa and looking into each other eyes.
Tanu hitting his arm very playful, just like a child.
He pulled her suddenly. Her heart was racing fast, so she push him aside and she get up from their. But he grab her wrist and make her turn and kissed her.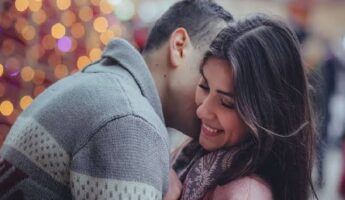 Other side……….
On call,
Vikram :- can you please meet me now?
Person :- it's an emergency?
Vikram :- like that!
Person :- ok!
He ends the call…….
Vikram :- I want your help
Person :- what type of help?
Vikram:- I love Rithikha. I want your help to make her realise, her feelings towards me was love!
Person :- sorry Vikram. I can't you
Vikram :- why ram?
Ram :- because, I had listened your conversation with Rithikha yesterday. After seeing her state, how could you think to propose her. And you are asking me help! Instead making her better you want to break her!
Vikram :- I know I break her but it had happened unknowingly. But know, I am sure. It's love not Attraction.
Ram :- sorry vikram, I can't help you. now, i am not only your friend. I can't hurt my friend feelings for the sake of others friend.
Vikram :- ok fine! But, just tell me,What  if she loves me but not ready to accept it? Only because of that pain which I had given to her, it's stopping her to realise her love. Then? After sometime if she realises, she loves them but at that I was already with others? Then, your friend will be happy?
Ram :- if she really loves you, then I will help you. not for you just for her. Her happiness. Before that, I want to know what had happened between you.
Precap :- 4 years back………