Special one in our life #based on true story# (season-1) episode-3
The proposal……. ❤️
At rithika's home :- (night)
she came to home.(upset) she kept her bag aside and settled on chair. Her noticed her from the kitchen.
Rithikha's mom :- what happened dear, you seems so worried?
Rithikha :- nothing mom, am feeling somehow tired and headache. That's it!
Rithikha's mom :- wait…….. I will prepare tea or coffee for you.
Rithikha :- mom! You know well, I don't like to drink tea or coffee. Then why you always insist me. If I take some rest, I will be alright, don't worry.
(Saying this she get up from their and leaving for her room)
Rithikha's mom :- at least have some milk?
Rithikha :- no!!!!!!!! (Anger tone)
In her room :-
She went into the room and lock the door. She switch on the fan and she lye on her bed by facing her back, towards to ceiling. She starts crying very badly………. (By holding the pillow) why Vicky? Why? Once again why did you came into my life? Why? (She get up from the bed) why did you done with that ? I accept you, from the bottom of my heart, but you……. why ? Why did you play with my emotions? (By holding her mouth with her hand and crying. Because she doesn't like to hear her) what you have done is not correct. I had totally broken. I can't forgive for that. But, at same time I can't punish you. Because, I still………. (even She can't say that word)
in college next morning :-
Rithikha :- hi harry! Good morning
Harry :- hello rithu! Good morning. Hey! What happened to you? Your eyes became red? It seems like you have cried. (Worried tone)
Rithika :- no….. Nothing! I didn't sleep last night due to lack of peace. By the way where is Tanu and ram.
Harry :- they both are attending their classes and Vikram is in library.
Rithikha :- I didn't ask about that tower.
(He laughed)
Harry :- rithu! Why did you hate Vikram? Because, he tried to talk with you? or, the way he used to talk with you?
Rithikha :- I don't hate him!
Harry :- that means…….. You like him (teasing tone)
Rithikha :- I said, I don't hate him. It doesn't mean I like him.
Rithikha :- first tell me, what is happening between you and Tanu.
Harry :- me and ta…..Tanu…… Nothing! We both were just friends! (Tensed and worried)
Rithikha :- oh really! Don't lie? I saw you yesterday in canteen. The way you was staring at her. I know, am not that close to you, to interfere in your personal things but I just feel to ask you.
Harry :- no! Never think like that. We are friends now. You have every right to ask me and, to know my secrets well.
Rithikha :- that means you love her? (Excitedly)
Harry :- ok fine! I will give up.
Rithikha :- then, why are you not proposing her?
Harry :- because, I am afraid.
Rithikha :- what? But, why?
Harry :- I can tolerate if she said no to me but I can't handle if she broke up with me as a friend. At least I am spending time with her as a friend after this I even don't get a chance to talk with her. Then? I can't handle all this things.
Rithikha :- listen harry ! What…… If Tanu also have same feelings about you and she also afraid to saying with you. Then? So, just go and express. If the situation get worse, she tried to break all her connections with you,then I will help you. Ok!
(She explains her plan)
Harry :- plan is good. But……
Rithikha :- no but's anymore. Just go and say that three magical words. She want to understand, that how much you love her by saying those words. Had you understand what I am trying to say. (Smile)
Harry :- hmm
(He messaged her to meet him in next 10 minutes. She said, ok!)
After 10 minutes :-
He was waiting for her with full of mixed emotions.
Tanu :- why did you message me to you very urgently. What happened? Is everything ok? Why are you not speaking anything?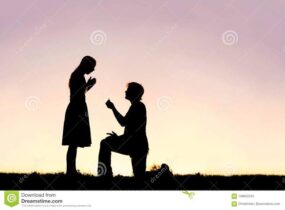 Tanu was shocked…….
Harry give her rose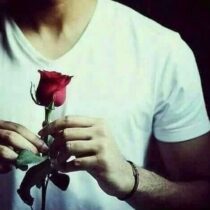 Harry :- I love you Tanu
Her eyes filled with full of tears…….
Harry thought she will be going to reject his proposal but she take that rose and hugged him very tightly.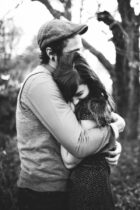 Tanu :- I love you too
Ok friends today's update is completed…..
Thank you for giving me suggestions.
Please let me know how is this episode. Keep supporting me and don't forget to drop your comment.