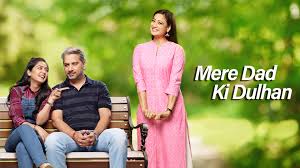 Sony TV's Mere Dad Ki Dulhan to go Off AIR
Sony Entertainment Television is shuffling it's shows in an attempt to fetch more and more TRPs. Now the latest we hear from the channel that it's all set to pull the curtains on the show Mere Dad Ki Dulhan. Although the show has given the audience a unique love story but still it failed to fetch the digits as it was supposed to.
In it's place the channel has announced a new show titled Story 9 Months Ki starring Sukriti Kandpal as Alia Shroff and Aashay Mishra as Sarangdhar Pandey. The story will be a refreshing tale of two girls with two different shades of life. Alia Shroff is a successful and ambitious businesswoman, who is a go-getter in life. Whereas Sarangdhar Pandey is a budding and aspiring writer.
The new show, Story 9 month ki will go on air from 23rd November, Mon-Thu at 10:30 pm. And unfortunately, Mere Dad Ki Dulhan will cease to air from the very same date.
Were you a fan of the show?