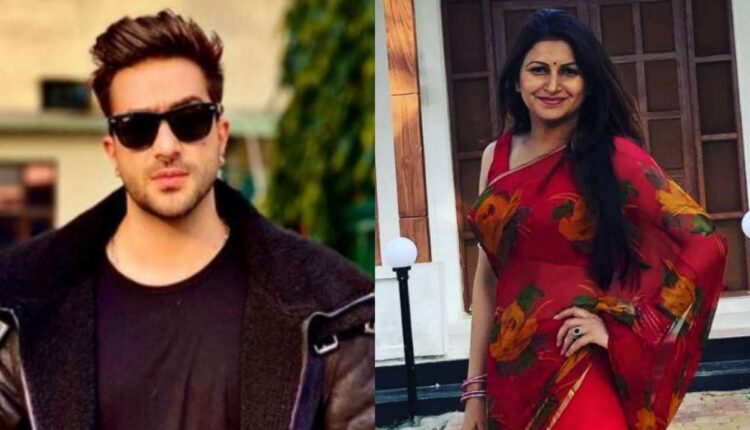 Sonali Phogat opens up on how she is still trolled with Aly Goni's name
Bigg Boss 14 is over but the stories and events related to the participants of the show are still making a buzz. Almost all the contestants of the show got the deserved limelight post Bigg Boss 14. One of them was politician and actor Sonali Phogat.
Although Sonali's stay in the house was short she still managed to create the headlines.  She entered the show rather unknown in the entertainment space but her love for Aly is something audiences will never forget. Host Salman Khan and even the housemates cracked jokes on it many times. Her stint with Aly also invited an array of trolls and comments that Sonali wouldn't have expected. It has been three months since the show ended but she is still trolled with Aly's name.
Talking about it in an interview with ETimes TV, she said, , "I think if someone expresses his or her feelings for the other person, I feel more than making fun of that person, we should appreciate them. But when I shared my feelings about Aly Goni, people started trolling me. They made fun of me, passed remarks and questioned my thinking. I was shocked that we are in the 21st century. My feelings were pure, I didn't have any malice in my heart. I did not pretend to be something else inside the Bigg Boss 14 house, I showed my true personality. I did not lie about my feelings nor tried to fake anything. I wanted to show my real side in the Bigg Boss 14 house and wanted people to know me. I wanted the audience to know that even people from politics are human and they also have emotions and family. But some people don't understand this. Bigg Boss 14 got over 3 months ago, but people still try to troll me by taking Aly Goni's name. Whenever I post a picture or video on Instagram they will write Aly Goni in the comments. They don't write anything else, just his name. I don't get affected by these comments as I share a very close bond with both Aly and Jasmin Bhasin. I share a friendly bond with them just like I have with Rahul Vaidya, Arshi Khan or Rakhi Sawant. Whatever I felt I expressed on the show and it's natural that when we stay in an atmosphere where we have no connection with the outside world, you develop feelings. It's natural and I didn't fake it."
She also added, "I really appreciate Jasmin Bhasin, initially I thought she is a kid but she is very mature. She understood my feelings for Aly Goni and never made things awkward for me. In fact, I've known Jasmin for a long time and she has always been in contact with me. She has been part of my happiness and sorrows and we are in touch with each other through messages."