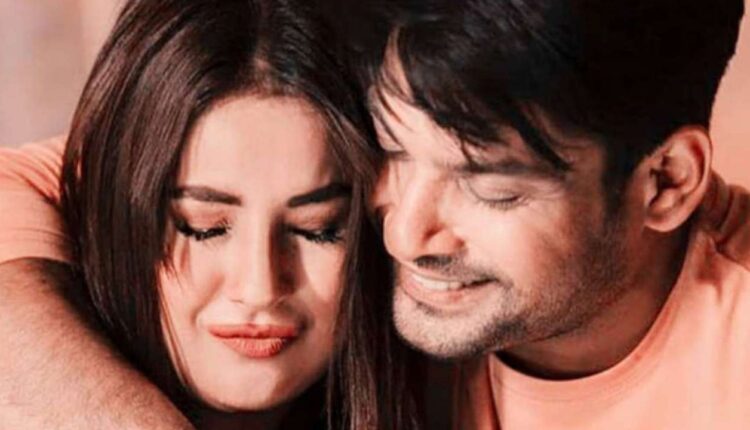 SidNaaz fans celebrate Bigg Boss 13 completing 2 years since it was first aired
It has been 2 years since Bigg Boss 13 was first aired. The show made the contestants a household name but there were two contestants who continue to rule fan's hearts. Late actor Sidharth Shukla and Shehnaaz Gill became an absolute favorite of fans and are to date lovingly called Sidnaaz. Sidharth not only won the hearts of the audience with his straightforward bold attitude but also won the Bigg Boss 13.
Both Sidharth and SHehnaaz are perhaps the most talked about contestants of the show. Their friendship and bond have also won every one so much so that the fans continue to celebrate and cherish SidNaaz.
The fans are celebrating Sidnaaz and it is trending since today morning. Here are some tweets:
Look at the date ❤️ #ShehnaazGill #SidNaaz pic.twitter.com/K11uEiMUFN

— | 𝐑𝐀𝐇𝐔𝐋 |ˢˢˢ💔🦁 (@CallMeTheDeviI) September 29, 2021
#Sidnaaz came into my life when I was in full depression, whenever I saw them my mood changes every time, I smiled, laughed, giggled in thought of them where my family thought I became crazy…but
I Love my beloved Sidnaaz
Then, Now & Forever❤️@OfficialSidNaaz pic.twitter.com/2Rv64d903H

— ShellyCreation (@shelly_sidnaaz) September 29, 2021
Bigg Boss 13 was and will always be the best season of bigg boss ever because it had the best human being ever sidharth Shukla and the best bond of Sidharth and Shehnaaz, Sidnaaz 🥺💙💙

#SidharthShuklaBBKing#SidNaaz pic.twitter.com/eJpCFXUy7N

— Sid 🥺 (@Sara_BiggBoss) September 29, 2021
Daily reminders about why I love #SidNaaz the way I do, what they taught me, what I'd love to learn from them & take it along with me, for life. Gratitude & Love ✨💫🤍🌟✨ pic.twitter.com/2pInxfSmMe

— Vishakha • SSS Family🌟 (@SidNaazIsPyaar) September 29, 2021
The fans are also remembering Sidharth Shukla with the hashtag #SidharthShuklaBBKing. The social media platforms are flooded with fans who are sharing the nicest of things about him.
Sidharth passed away on September 2 after suffering a massive cardiac arrest. Ever since Shehnaaz is recovering from the loss and keeping herself away from social media.
On the professional front, Shehnaaz will be soon seen in her upcoming Punjabi film Honsla Rakh which is expected to release on October 15.