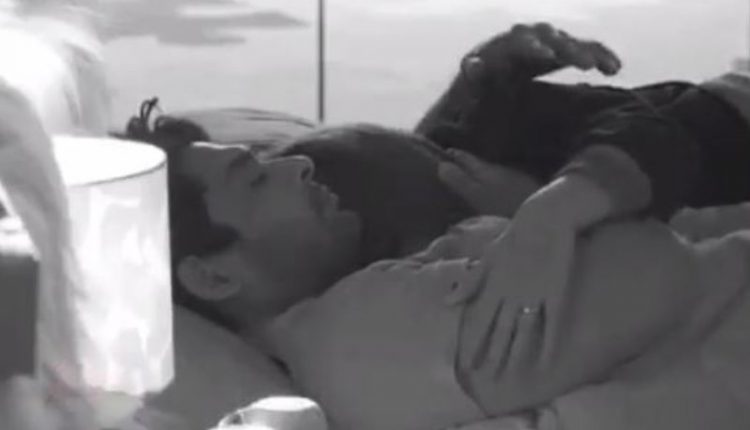 Siddharth Shukla pulls Shehnaaz for a HUG in his bed and Twitter goes berserk with HORMONES

Warning: A non-numeric value encountered in /home/ftpusers/tellyu/public_html/wp-content/themes/publisher/includes/func-review-rating.php on line 212

Warning: A non-numeric value encountered in /home/ftpusers/tellyu/public_html/wp-content/themes/publisher/includes/func-review-rating.php on line 213

OMG OMG!!! Fans are getting the hormonal rush of a teenage girl after witnessing what happened in Bigg Boss 13 house last night. As we know it's a house where both enmity and friendship changes many faces. In the beginning Shehnaaz and Siddharth Shukla were the best of friends.
But a rift came in as soon as the wild card entries walked into the house. The two stopped talking and drifted apart but now things seem to be getting better again. As we know Shehnaaz has a filmy side to her personality. The 'Geet' in her from her 'Jab we Met' wala dil, kept a rose on Siddharth's bed to tell him that she wants to patch up.
Sid picked up the gesture and pulled her in his arms for a cozy hug at night. The two sent the fans in a rush of hormones and the teenager in everyone's heart just yelled, 'AWWWWW'. The two drifted off to sleep in each other's arms and their snuggle is still going viral on the internet.
Have a look:
The fans are calling it the best moment in Bigg Boss's house so far. They snuggled so cutely that Twitter is hailing for #Sidnaaz. Even Ex-Bigg Boss winner Gautam Gulati was quite happy to see this moment.

Warning: A non-numeric value encountered in /home/ftpusers/tellyu/public_html/wp-content/themes/publisher/includes/func-review-rating.php on line 212

Warning: A non-numeric value encountered in /home/ftpusers/tellyu/public_html/wp-content/themes/publisher/includes/func-review-rating.php on line 213