Hi all!!!!
Recap: Siblings – Bond of Heart to Heart – Episode 1 – Telly Updates
Episode 2
Scene 1
After 25 years, March 26 – 2021
The scene starts with Bijoy shouting for Sona….
Asha: Why are you shouting like this?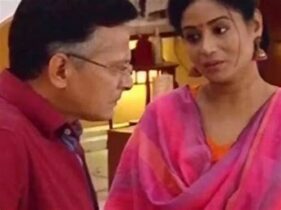 Bijoy: Did you forget? Today is Sona's birthday. I need to wish her. Where is she?
Saurabh: Papa, did you forget about Sona's birthday routine?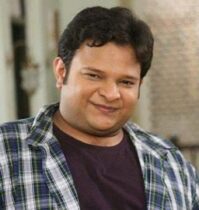 Bijoy gets stunned….
Asha: Why are you shocked? She will come from temple soon.
Dadi: Every year, Sona does offerings to god and orphan children on her birthday to remember her sister who has died.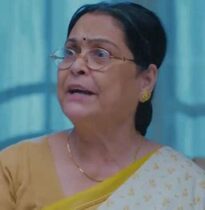 Saurabh: Dadi, please don't cry. Sona will not like this and even our Prerna.
Asha goes to her room and sees 2 identical pendants and cries.
Saurabh goes to his room and sees a picture of both Sona and an imaginary Prerna and cries.
Bijoy feels guilty for making them sad.
Scene 2
At temple
Pandit: Happy birthday Sona.
Sona is shown praying to god.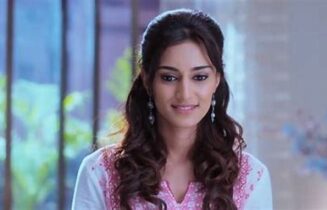 Sona: Thanks, panditji. Here is the prasad. Distribute them.
Pandit: Sure, I'll do. Your sister will be happy wherever she is.
Sona: Definitely she will be happy.
Ishwari comes there…
She sees Sona and likes her.
Ishwari: Panditji, we just shifted here 2 days back. My son is…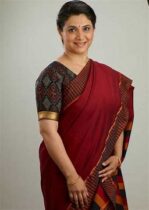 Pandit: Ishwari ji, I know you are Dev Dixit's mother. Your son has already given so many offerings to our temple.
Ishwari smiles.
Ishwari: I brought some prasad. Could you please distribute it?
Pandit: Sure.
Ishwari sees Sona giving gifts to the beggars.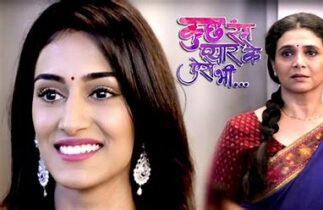 Ishwari: Panditji, who is this girl?
Pandit: She is Sonakshi. She is from this area only. Today is her birthday. Every year she does this for her twin sister's death during delivery.
Ishwari: This is so cruel. Let god gives much strength to her family.
Ishwari prays and goes…
While walking, she faints…
Sona sees her and runs to her. She holds her from falling down.
Sona shouts for water.
She sprinkles water on her face but Ishwari doesn't respond.
Sona: Please lift her, we need to take her to hospital.
Meanwhile driver comes seeing the commotion.
Driver: Madam, I'm her driver. Come let's go in our car itself.
All the people help Sona and Ishwari.
Ishwari gets some conscious so Sona keep on talking to her….
Scene 3
Dev comes down in a stylish coat attire.
Nikki: Bhai, you are so handsome. Definitely you would have many girl followers.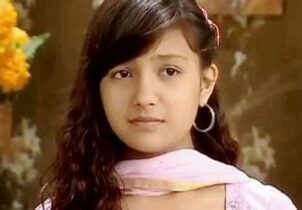 Dev: Nikki, you are talking to your brother.
Nikki laughs.
Rhea: Bhai, we have a condition. Only we three will select a girl for you.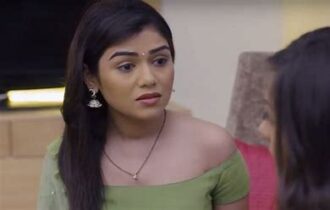 Dev: Ok madam ji.
Dev: Where is ma and Neha?
Neha: I'm here. And ma went to temple.
Dev: Neha, what about your fashion week? Are you going?
Neha becomes silent.
Dev: Why? What happened?
Rhea: Didi is not going.
Dev is shocked.
Dev: Why?
Neha: Bhai, the location is Kolkata.
Dev is also shocked.
Dev: Neha, you should go.
Neha: But…
Dev: Neha, that man threw us away 25 years before from that city. But now you are going to enter that city with a privilege of the most renowned fashion queen of our country. Be confident. No one can do anything. You go and attend.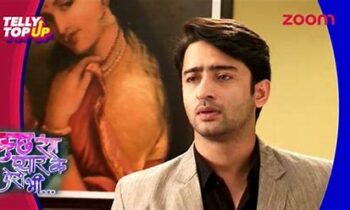 Neha gains confidence and agrees.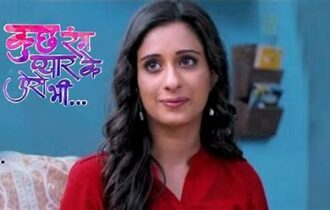 Dev: V.Good, now you are my sister.
Neha hugs him.
Rhea: Bhai???
Dev: Ah Rhea, how your internship is going?
Rhea: Bhai, my project got selected and I may start my business soon.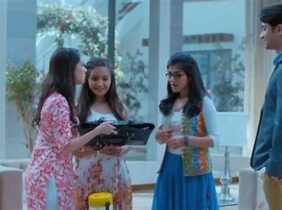 Dev: It's a good news. And all the best. Do well.
Rhea: Thanks, bhai.
Dev: Nikki, what about your studies?
Neha: Bhai, give her scolding's. Now a days, she is not listening to me. Not at all studying.
Dev: Nikki….
Nikki: bhai, she is lying.
Dev: Who, Neha? She won't lie. Look her as your inspiration. She managed her studies and our house equally well.
Just then Pandit calls…
Dev: Tell me Panditji…
Pandit tells about Ishwari's faint.
Dev is shocked and goes to hospital along with his sisters.
Scene 4
Moloy comes to have breakfast. Mohini serves him.
Moloy: Where are the kids?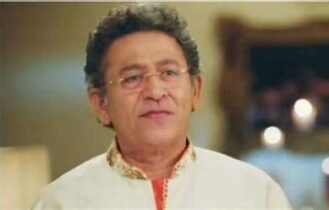 Mohini: They are coming.
Anurag and Nivedhita come together.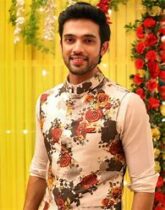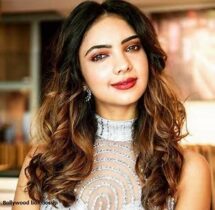 Moloy gets happy seeing Anurag. He ignores Nivedhita. She feels sad.
Moloy: Anurag, today is your first day in office. All the best. You should beat that Dev this year.
Anurag nods…
Mohini: Ji, even Nivedhita is having a fashion week in two days.
Moloy: So, what?
Nivedhita gets hurt by his ignorance. Anurag holds her hand under the table…
Nivedhita leaves from the table.
Mohini: I don't know when this character of yours will change?
Moloy: It won't.
Moloy eats and leaves.
Anurag and Mohini comes to her.
She hugs Mohini and cries.
Anurag: Didi please, don't cry. I can't see you like this.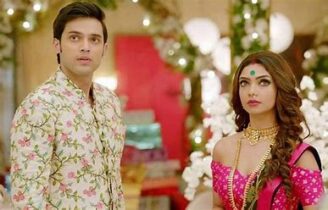 Mohini: I should thank god that atleast you are not like your father.
Anurag: Ma, one day I'll change dad.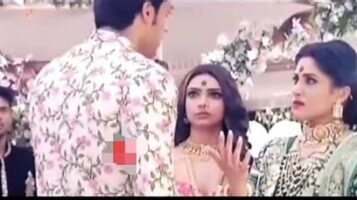 Mohini: I don't when that will come.
Nivedhita: Ma, for this event, Neha is coming.
Mohini gets happy.
Mohini: Really????
Nivedhita: Yes ma. Look at this.
She shows her newspaper…
Mohini: It's been 25 years since they left Kolkata. Nive, does she know you?
Nivedhita: Yes ma, but she avoids me everytime.
Mohini: Her anger is justified.
Anurag: But I'm not getting a chance to meet Dev bhai.
He goes to his room and take a box in which there is a collection of articles and newspapers of Dev's interviews and his related things…
Mohini sees this and gets emotional…
Mohini: Dev loved you both a lot…. Everything will be fine…. I just wonder where the girl is?
Scene 5
Veena is in puja room doing puja….
Rajesh comes and calls her…
Veena: Is the surprise ready?
Rajesh: Yes…
They both go and call Prerna….
Prerna opens the door.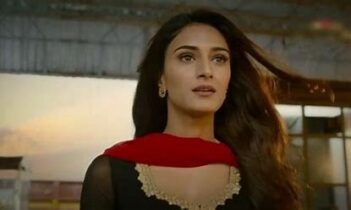 Veena: Happy birthday my baby.
Prerna: Thank you mumma.
Rajesh too wish her.
They both hug her.
Rajesh: Prerna come with us.
Prerna: Where?
Rajesh and Veena drags her to the veranda….
She sees a box fully decorated with balloons….
She opens it and finds a brand-new car.
Prerna gets happy and hugs him.
Prerna: Thank you papa…. This is the car which I was longing to have. Thank you…You both are the best.
Rajesh: You need to go to college only in this car.
Prerna: Sure.
Veena: But be careful.
Prerna: Ok ma.
Veena: Come soon. We have a party.
Prerna: Sure ma. Don't worry.
(Rajesh and Veena has become rich due to their hardwork in these years)
Prerna leaves for college.
Rajesh thanks Bijoy in his heart!!!!
!!!To be Continued!!!
Precap: Dev – Sona and Anurag – Prerna's first meet.