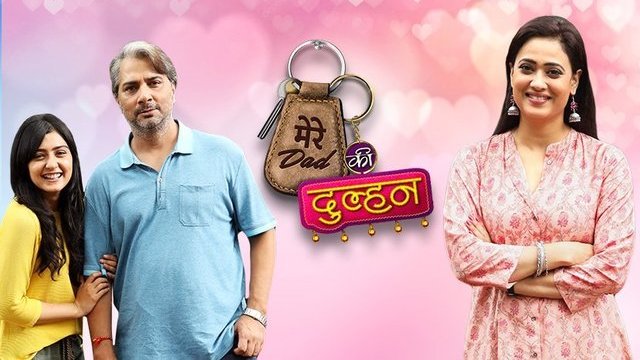 Shweta Tiwari's show Mere Dad ki Dulhan out of Legal trouble

Warning: A non-numeric value encountered in /home/ftpusers/tellyu/public_html/wp-content/themes/publisher/includes/func-review-rating.php on line 212

Warning: A non-numeric value encountered in /home/ftpusers/tellyu/public_html/wp-content/themes/publisher/includes/func-review-rating.php on line 213

Shweta Tiwari's show Mere Dad ki Dulhan marked it's premier yesterday and as revealed to all it was in legal trouble as a film maker had filed a case against the producers of the show for plagiarizing her content. Punjabi film producer Preeti Sapru had filed a case against the TV show producers, claiming her upcoming Punjabi film Teri Meri Gal Ban Gayi had a similar concept. Now the things have been sorted and the judgement has come in favour of Tony and Deeya Singh.
As per a report in a leading entertainment portal, producer Deeya Singh said, "Ironically, it was yesterday on the day of telecast that the matter has been finally resolved in the high court. The case was completely based on assumptions. The two important points that were raised inside stated that there is no copyright for the concept. Anybody can have a similar concept in mind like a father-daughter story or a daughter wanting her father to marry. How can a serial of two episodes be compared with a film of two hours? There is no comparison at all. I am really happy with the decision as it was absolutely fair".
Deeya also shares the whole case was odd for them and they found it quite unnecessary. She adds, "It was a terrible experience to deal as we don't even encourage one line of stories from outside. In fact, we don't believe in repeating our own shows. We are the ones who are always trying to create something new on TV. For example, we have done shows like Banegi Apni Baat, Just Mohabbat, Jassi Jaisi Koi Nahi, Left Right Left, Parvarish, Chhoti Bahu, Kaala Teeka and none of our show is repeated. So when people accuse us of copying somebody's concept, it's damn unfortunate. What we went through was very unfair."
But now the things are sorted and they are free to work on their show.

Warning: A non-numeric value encountered in /home/ftpusers/tellyu/public_html/wp-content/themes/publisher/includes/func-review-rating.php on line 212

Warning: A non-numeric value encountered in /home/ftpusers/tellyu/public_html/wp-content/themes/publisher/includes/func-review-rating.php on line 213