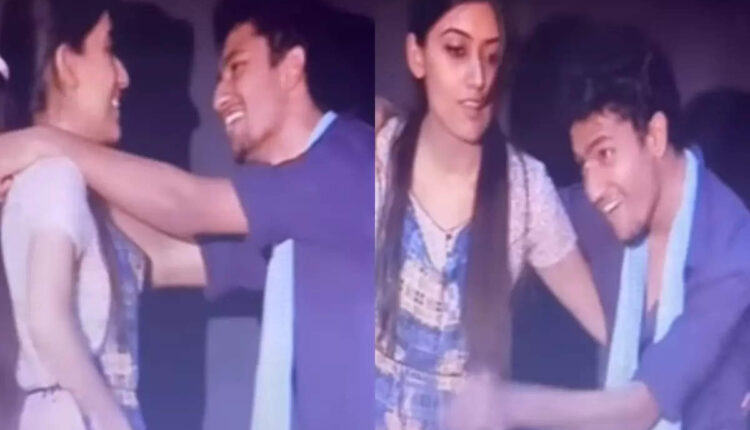 TV actress Shireen Mirza recently posted an old video of hers with Vicky Kaushal and it is all over the internet. In the video, the two are seen on stage performing an act and having fun.  She captioned the video, "jab hum chhote bachhe the" (When we were young kids). Shireen did an 'Ask Me' session with her fans and one of the fans asked her to share her acting video with Vicky Kaushal. The actress happily obliged. The most astonishing part about the video is that they look so young and lean and adorable.
Watch the video right here:
Actor #ShireenMirza shares an adorable video of herself with #VickyKaushal from 2009 when they were in the same acting school. pic.twitter.com/5Y1HpbydR0

— Filmfare (@filmfare) January 17, 2022
When reached out by BT for reminiscing what the video is all about, she says, "I didn't know it would go viral like this. I was recently doing a question-answer online and that is when I posted a glimpse from our skit. This video is old, when we were around 19. It was at an acting school. That is where I met Vicky and we became friends. Since the two of us were the tallest in our class, our teachers used to pair us together. In almost all our assignments we were together because our heights matched. We studied there for a year."
She addresses Vicky as her old buddy and says they rarely meet now because they are both busy in their personal and professional lives. But he is still the same, exactly the way he was when they first met.
Recounting that time, Shireen says she had just moved to Mumbai from Jaipur. "Vicky was from Mumbai and thus he was confident about things. But he was always humble and that made me feel comfortable and also the others who were not from this city. We used to hang out and those were such lovely days. I would often feel that these Mumbaikars are so warm and don't make me feel out of place," she adds.
Vicky never told anyone in the class that he was veteran action director Sham Kaushal's son. She says, "Whenever we had assignments related to action, his impeccable skills used to surprise us all. Be it jumping or cartwheeling, we used to wonder how he was so good. His is an amazing dancer as well. Be it hip hop or break dance, he does it all."
She says what Vicky is today is purely because of his hard work. "He was very hardworking since our acting school days. We have all come a long and I am absolutely proud of him," says Shireen.
Incidentally, both Shireen and Vicky got married last year. Shireen says, "I had even sent an invite to Vicky but since he was busy prepping for his own wedding, he couldn't attend mine. I know how busy a person can be before getting married. But he sent me his good wishes and I too sent him wishes when he got married. I will soon be going to Mumbai and we are planning our much-awaited reunion."