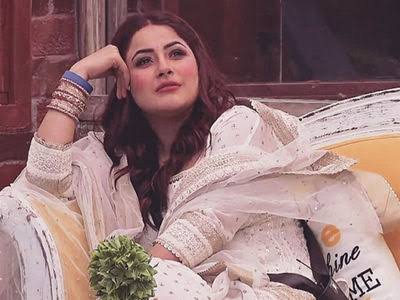 Shehnaaz Gill REVEALS why she left her family

Warning: A non-numeric value encountered in /home/ftpusers/tellyu/public_html/wp-content/themes/publisher/includes/func-review-rating.php on line 212

Warning: A non-numeric value encountered in /home/ftpusers/tellyu/public_html/wp-content/themes/publisher/includes/func-review-rating.php on line 213

Bigg Boss 13 house is truly one of the most quarrelsome and chaotic house in the country. The housemates are filliping their opinions like a pancake and nothing, not even friendships seem permanent on the show.
The viewers too are loving the drama so much that they not only watch the show on TV but also watch the undekha action on Voot.
Recently in a sequence, Shehnaaz Gill shared her life experiences. Shehnaaz Gill, Rashami Desai, Asim Riaz and Vishal Singh are seen relaxing when Vishal asks Shehnaaz "Tere ghar walo ne bola nahi? Shaadi karne ke liye?" to which Shehnaaz replied "Bahut baar hua hai. Main apne stand pe khadi rahi hu. Maine nahi karwani. Jab main industry mien aayi hu, kitne der mere papa jaate the shoot pe. Uske baad main aisa cut off kiya ghar walo ke saath kyuki main waha pe reh ke mujhe bahut problems aa rahi thi. Daily shoot pe jaana, kabhi kisi ko manau main, Papa mujhe chod aao. Roz kalesh hote the mere ghar pe, kya kar rahi hai? Chod de yeh kaam. Udhar maine commitment kar di thi and mere ghar pe kalesh hota hai ki chod ne kaun jayega. Production wale yaha nahi aayengey na, gao mien, Chandigarh mien shoot hai." Rashami corrected her saying "Beas" to which Shehnaaz continued "Beas, chaar ghante ka raasta! Toh itni ladai hoti thi, maine ek time aaya ki stand le li."
Shehnaaz continues "Maine kaha bahut ho gaya, yeh toh teri shaadi kar dengey. Tera jeena haram kar dengey. Kal ko tu kisi ke paas gayi shaadi kar ke, teri toh nibhegi nahi waha pe. Tera toh dimag mien wahi betha hu hai ki acting line mien jaana hai. Bhaad mien jaane de duniya, family ko dekhengey badme, nikal yaha se kuch bhi kar ke. Chali gayi main, bhaag gayi. Aisa bhaagi, vapas nahi aayi 3-4 saal."
Shehnaaz then reveals "Khadi hui pairo pe. Usi din gayi. Chahe taange tode tera baap aaj. Ghar wale khush ki tera naam bana hua hai. Tu ne humara naam banaya. Humare ko logh puchte hai kiski beti hai. Logh aate hai puchne kaha hai pe wohh? Uss din ki main apne ghar walo ke saath connected hu."
It takes a strong person to truly stand for what they believe in. Right?

Warning: A non-numeric value encountered in /home/ftpusers/tellyu/public_html/wp-content/themes/publisher/includes/func-review-rating.php on line 212

Warning: A non-numeric value encountered in /home/ftpusers/tellyu/public_html/wp-content/themes/publisher/includes/func-review-rating.php on line 213