Warning: A non-numeric value encountered in /home/ftpusers/tellyu/public_html/wp-content/themes/publisher/includes/func-review-rating.php on line 212

Warning: A non-numeric value encountered in /home/ftpusers/tellyu/public_html/wp-content/themes/publisher/includes/func-review-rating.php on line 213

Zee Tv's Sethji is a tale of traditionalism versus modern living. The story is around two strong characters Ahilya and Pragati. Ahilya happens to be the head of Devsu village. She is called Sethji. She fulfills her husband's duties and manages the village to save it from a commencing curse. Ahilya makes sure that no one gets inside the limits of Devsu. She follows the 100 year old traditions. She does not let the villagers cross the border. Outsiders entering the village limits are punished. Ahilya puts efforts to make the small village sustain on its own resources. The village gets backward and devoid of all the modern age technologies.

A girl Pragati enters the village with some motives. Ahilya's son Bajirao falls in love with Pragati. Pragati decides to make the villagers realize how cities are progressing with time. Bajirao and Pragati's love story creates problems. Pragati introduces the modern living to Devsu residents. Bajirao supports Pragati in changing Devsu. The show brings the different perceptions of Ahilya and Pragati.
Main Characters:
Ahilya Devi: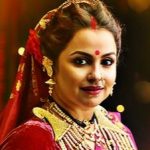 She is the caretaker of Devsu village. She manages everything single handed. She is a calm and composed lady, who can get strict at times when it comes to do justice and keep things in control. She does not let anyone mend the rules set by the Devsu village. She is wife of Vinayak Rao, who was called Sethji of Devsu before. After her husband's disappearance, she has taken the controlling powers and responsibilities on her shoulders. She is loving as a mother, and ruling as Sethji. She has fairly done all her duties towards the family and village. She is loved and respected by entire village. Her decisions are followed by one and all.
Pragati: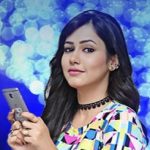 Pragati is pretty, modern and an educated city girl. She enters Devsu village and comes to know its ground reality. She has ambitions and dreams. She is a lively girl who does not care for anyone's opinion about her. She has a positive approach towards life. She stuns the villagers by her smartness and beauty. She wants to get some answers and becomes a part of Devsu village. She falls in love with Ahilya's son Bajirao. Pragati's life changes in Devsu. She then tries to change up Devsu.
Cast:
Gurdeep Kohli as Sethji Ahilya Devi
Rumman Ahmed as Pragati
Avinash Mishra as Bajirao
Divya Bhatnagar
Amol Bawdekar
Story So Far: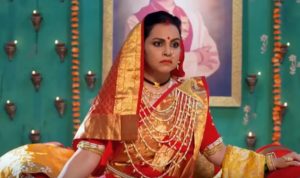 Devsu's Sethji Ahilya is seen promising everyone to keep up and follow the rules and customs of Devsu till her death. She sees a little boy Govinda getting a packet and asks him how did he get it. Govinda tells her that Kaki had the packet. Devi defends herself. Ahilya asks Devi how did the sweets from city come in Devsu limits. Devi calls it a small thing. Ahilya strictly tells everyone that Devsu is not allowed to have anything from outside, as it can ruin their nature. She asks Devi to repent for getting the city things in Devsu. Pandit makes Devi do the tough rituals to purify herself and Devsu after the mistake committed.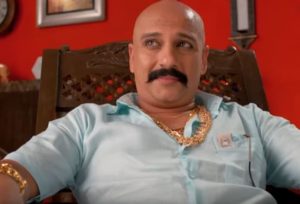 Ahilya prays for Devsu to get saved from bad sight. She hears some men laughing on Devsu. Her rival Nagesh confronts her. Ahilya argues with him. Ahilya does the repentance along with Devi. Ahilya sees Devi catching cold and asks Uttara to make kada for Devi. Nagesh asks Rao to have patience. Rao wants to get Devsu's head position back from Ahilya. He is angered on Ahilya for insulting him. Ahilya fights with a villager to hone her skills. Nagesh tells Rao that he will ruin Ahilya's family. Ahilya gets expert in fighting skills and thanks her Guru ji for training her.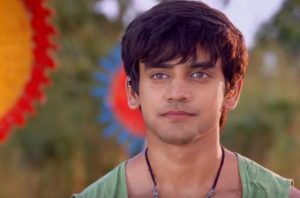 The villagers see someone in the fields and run to see. Baji catches the men by running outside the Devsu limits. Ahilya tells Baji that he has broken the rules of Devsu by going out of limits. He asks her to punish her. She says your mother won't punish you, but Sethji will punish those intruders. Baji catches Pragati who enters Devsu limits. He ties her up and gets her along to an isolated hut. Pragati struggles to get free. Nagesh's aide attends Sethji's darbar and makes Nagesh witness the proceedings on call.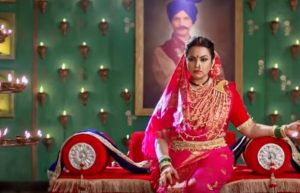 Ahilya asks the men the reason for entering Devsu and trying to pollute the pure land by city products. She calls this a big crime. She wants to punish them and know who has sent them. The men put the blame on each other. Ahilya punishes them that now their life will depend on each other. The men are made to stand on balance scales. Baji worries for Pragati. He tells his friends that he will just give food to Pragati and come. He is not allowed to go by others.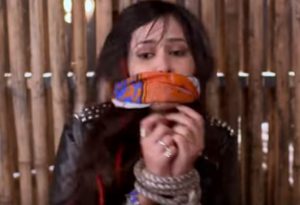 Pragati gets troubled by sudden rain. Baji find a way to reach Pragati. Ahilya and village women reach the hut to perform some rituals near the well. Ahilya goes to check a guy in the hut. Baji asks his friends to stop Ahilya. Ahilya performs the rituals. Baji realizes Pragati has got high fever. He worriedly frees her. He takes care of her. He meets the Vaid to get medicines for Pragati. He lies to Vaid that his friend got ill. Baji manages to get medicines and feeds Pragati.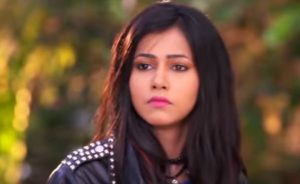 Baji ignites fire to relieve her cold. Ahilya is happy for the new relation forming by two families union. Baji's friend's haldi ceremony happens. Baji goes to attend the ceremony. Pragati recovers. She looks for some way to leave. Pragati falls in dirty water. Her clothes get spoiled. She ties a red cloth to her jeans. She finds it hard to call any help from city. She gets walking on the village streets. Baji comes back to the hut, and sees Pragati missing. Baji and his friend get scared of Sethji's anger. Baji wishes the villagers don't see Pragati. The villagers laugh seeing Pragati. Vaid reveals Baji's lie to his friend's mother.
Our Take: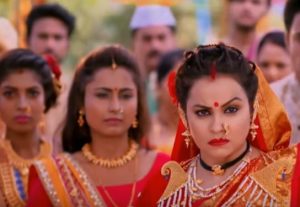 The show brings two contrast characters Ahilya and Pragati, played by Gurdeep and Rumman. Characterization is not much too detailed. It is just sketched in a typical way, how viewers can expect the village head and a modern girl belonging to an urban place, their clashes of ideologies and so on. Concept has nothing to impress. Story-wise, it's much predictable. Suspense, mystery and drama are missing in good amounts.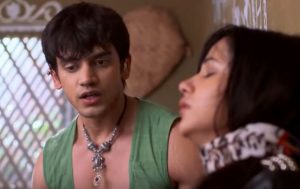 Gurdeep holds strong screen presence with the rich and vibrant look given to her, in terms of costume and accessories. Gurdeep's dialect is fairly good, to put forth command in her character. Rumman and Avinash as leads are not much impressive in the first week. Supporting cast are just passe. The actors, story and pace do not live up to the expectations. Concept could have become novel if tested the right way. The show lacks in innovative approach. So far, there isn't nothing worth mentioning about the show. Gurdeep is the only element to watch out in Sethji.
Overall: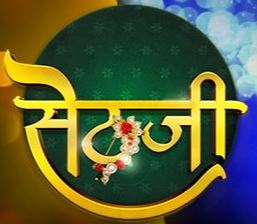 A weak attempt by Zee tv. Story and characters do not attract viewership. Initial episodes were quite dull. The concept of traditionalism versus modernism could have been shown in a better way.
Our Rating:
1 out of 5
Feel free to post your reviews in comments below. All off-topic comments will be deleted.

Warning: A non-numeric value encountered in /home/ftpusers/tellyu/public_html/wp-content/themes/publisher/includes/func-review-rating.php on line 212

Warning: A non-numeric value encountered in /home/ftpusers/tellyu/public_html/wp-content/themes/publisher/includes/func-review-rating.php on line 213